Teachers Say Their Schools Will Become "Breeding Grounds" For Coronavirus Without Government Support
The government has said that schools will stay open as it steps up measures to tackle coronavirus — but teachers say they don't have the money or resources to halt the spread.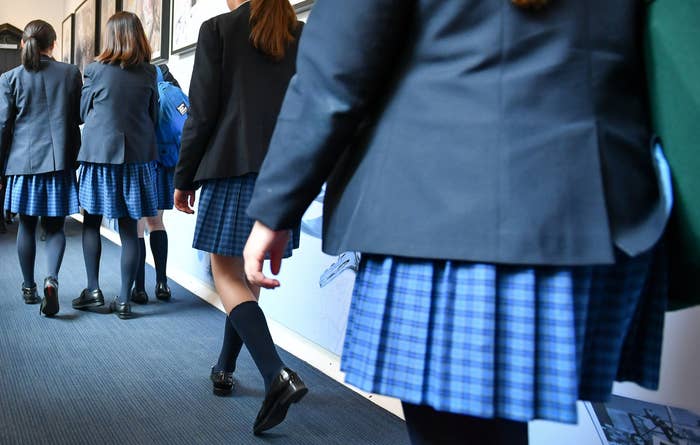 Teachers have warned that schools risk becoming "breeding grounds" for coronavirus because the government has not provided them with the funding or resources that they need to control the spread of the illness.

At a press conference on Monday evening, prime minister Boris Johnson introduced strict social distancing measures and said people in the UK should work from home — but said that schools would remain open.
"There has been an argument about school closures," he said. "We think at the moment on balance it's much better if we can keep schools open, for all sorts of reasons," adding that this would be kept under continual review.
BuzzFeed News has spoken to teachers who warned of schools not being deep-cleaned after pupils or staff were placed in isolation, pupils coming to school sick because they were worried about fines, and a lack of available sink or hand sanitiser to meet the government guidelines.
One teacher suggested that schools should operate a skeleton staff only, accommodating children of key workers and at-risk children only, while other pupils should remain at home.
A teacher at a secondary school in Yorkshire, who declined to be named for this story, said they had in the region of 1,000 pupils and 100 staff. "To follow government guidance from the DfE we need to facilitate 6,000+ hand washes per day. It's just not happening," they said.
"There's also no hand sanitiser to plug that gap," the teacher added. "We just can't get it."
The teacher said the infrastructure just wasn't available to facilitate 1,000 students washing their hands regularly.
"The issue we've got is we don't have enough sinks to get kids to wash their hands," they said. "There has been no instruction from government to do this in a structured way, class by class in lesson. That means without an alcohol hand sanitiser alternative, due to lack of availability, hand-washing just isn't happening. Schools are just breeding grounds for the virus, with little or no controls in place."
The teacher also said that the school would not be deep-cleaned every time someone was put into isolation, as the number of cases are on the rise and it would be "unmanageable."
A second teacher at a secondary school said they had just "one bottle of hand sanitiser at reception" to cater to the whole school.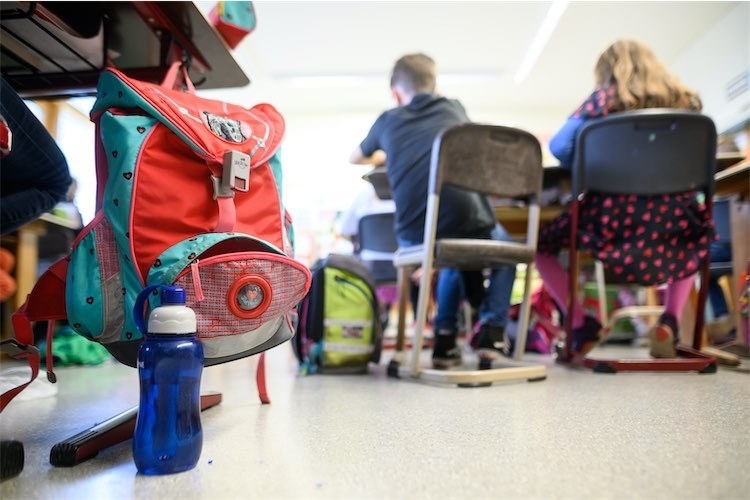 "They say we have to keep the school open to teach the children of NHS staff," they said. But they added that they have been provided with nothing extra but "work and pressure."
"Of course I'm concerned," the teacher told BuzzFeed News. "I'm in a high-risk group."
The teacher said pupils were only washing hands at break times, "but there's not enough capacity" at the school "for everyone to be following the hand-washing guidance."
They suggested that only pupils who needed to be should be kept in school, adding: "If what they want to say is that teachers who are not in high-risk groups, who do not have care obligations, should be manning the schools … And look after the children of NHS staff, or where they've got safeguarding concerns, then yes. That is not the same as putting everybody in."
The teacher also identified other issues with keeping all children in school — including the risk of passing on the virus to older relatives, the difficulty of teaching children who are concerned about the virus, and sick pupils being afraid to take time off because of fears their parents may be fined.
"Every other question that they want to ask is about COVID. It's worrying the children, it's worrying the staff. You've got a lot of people who are really concerned about their health and safety," they said.
"There are children who've got chest infections, who are at school with chest infections because they're concerned that their parents will be prosecuted over attendance … those children are at high risk because they're already unwell, there's another issue.
"And we've also got to remember that there are a lot of children who live in kinship care arrangements, that's when children live with often their grandparents, who are often older, and having to send these children out to bring infection risk home to them, is wrong."
A teacher who works in a London was critical of the government's latest advice to keep schools open — and also said that their school was lacking the resources to adequately deal with the virus.
"I don't understand this latest advice — work from home, unless you're a teacher, because schools are still staying open," they told BuzzFeed News.
"Teachers want to do our part in supporting communities throughout this national emergency. But it's [not] fair that schools haven't been given the resources and advice to do this properly and safely. It's not too much to ask that all schools should have had deliveries of sanitisers and soap by this stage. And that routine additional cleaning should be taking place.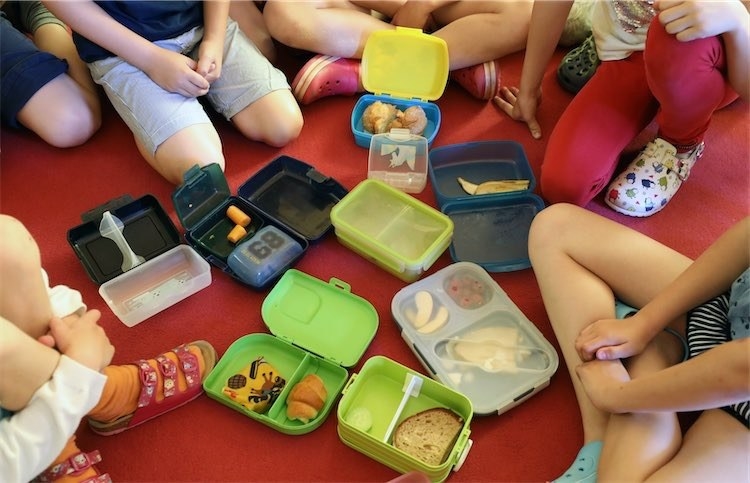 "I know of colleagues who live with elderly parents or their own children have underlying medical issues. And they're worried. Just like most people are right now. But they can't do anything about it because we're all having to turn up to work, regardless of individual circumstance. That has to change soon."
A member of teaching staff in a North West school also spoke of similar issues. They said there was "not enough sanitiser, we aren't providing any to the kids. Eight sinks for hand-washing in the dining area and 500 kids eating there [at] a time!"
They added: "Also, how the hell am I supposed to keep myself safe and continue going to work. I feel like school staff are being neglected. I can't social distance. I can't work from home, and I'm expected to attend 5 x 6-hour mass gatherings a week!"
Another teacher told BuzzFeed News that their school had been told they would not be able to get any supplies of hand sanitiser until April — despite the fact that they had several students self-isolating.
"I work in a large North East comp today our business manager emailed staff to say they could not source any hand sanitiser for staff or students, they said. "Apparently [the] whole [local education authority] is in same position with earliest possible deliveries being after Easter.
"The school has bought extra hand wash, but there less than 20 hand wash dispensers with a school pop of over 1,500. There are only six hand wash dispensers for a staff of over 150.
"No extra hand wash, etc., have been purchased for classrooms, etc. As you can imagine, staff are scared and feel like they are being treated as collateral damage, especially since today over 5% of pupils were off in self-isolation."

Another teacher, who is also a governor at two schools, told BuzzFeed News that their main issue was a lack of resources for hand-washing and funding for extra cleaning.
They said: "One of the schools has stopped parents coming in for celebration assemblies because there are no facilities for hand sanitising, they can't get them anywhere. It's a case of schools have been left to use their budgets to pay for it, but there aren't any stocks around to actually buy because everyone's bought them all up."
"There has been no support from the government in terms of making sure there is antibacterial, antiviral … gel. It's not been provided for them," they added.
"If they want to keep schools open and hold the virus back, they should be providing the facilities for antiviral foam and gel, these things in the workplace … cleaning wipes, sprays to clean monitors, increasing budgets to schools so that they can pay for extra cleaning to disinfect door handles and those sorts of bits and pieces.
"Schools can manage those things if they have the money to do it, but most schools haven't got that, finances are tight, so they can't just pay for extra cleaning."
Mike Kane, Labour's shadow schools minister, said the crisis was highlighting ongoing issues with education funding.
He told BuzzFeed News: "Coronavirus is highlighting a number of social issues, including the inadequacy of some of the country's school estate — 10 years of austerity and budget cuts, particularly capital spend, has left some schools ill prepared for the current crisis."
A DfE spokesperson said: "Schools should draw on existing cleaning contracts where possible, and only carry out deep-cleans when they are advised that this is necessary by Public Health England.
"We recognise schools are facing numerous challenges as a result of coronavirus, and we are continually reviewing how best to support them."