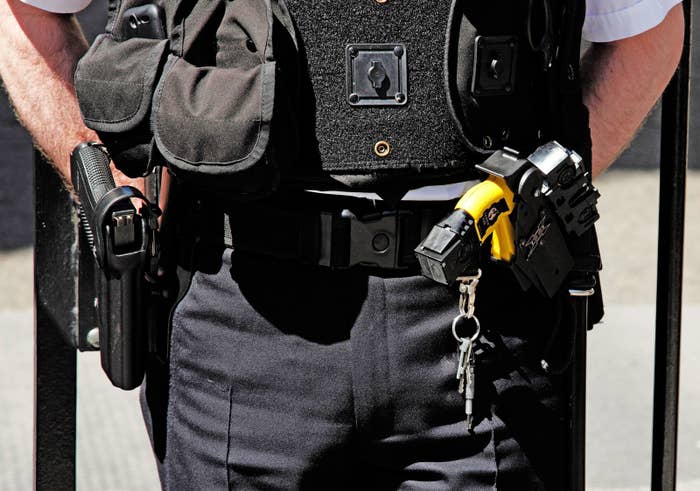 More than a third of incidents where police officers in London have used force involved black men, new data has revealed.

The figures released by the Metropolitan police show that 37% of use-of-force incidents between the beginning of April and the end of June involved black men.
During the same period, white men were involved in 43% of all use-of-force incidents – just 5% more than their black counterparts.
According to 2011 census data, only 13% of Londoners are of black, while their white counterparts make up 60% of the capital's population.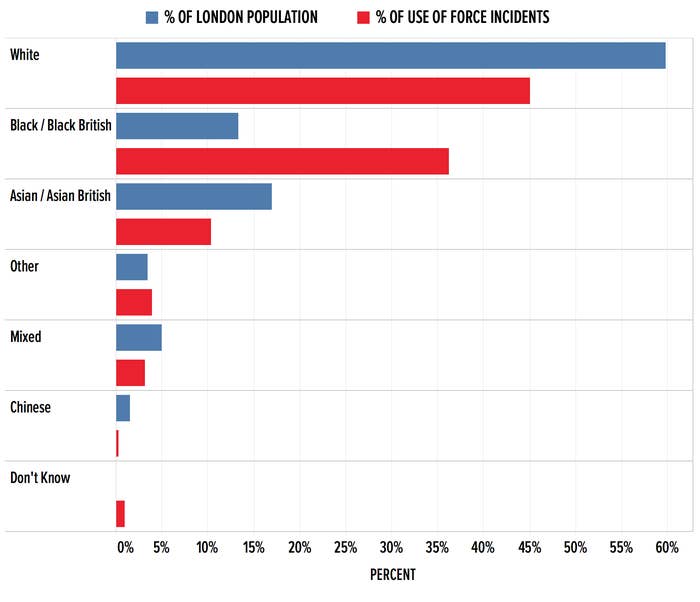 The data also showed that almost 14% of use-of-force incidents involved a person who had a "mental disability", while 1.5% of subjects had a physical disability.

In 70% of incidents the person involved was aged under 35, and in more than 85% of use-of-force incidents the subject was male.
The Met began recording the data on 1 April. Incidents include police tactics such as officers taking hold of someone's arm or handcuffing a person who appears compliant, deploying a police dog, and using a baton, CS spray, a Taser, or even a firearm.

According to the data, the most used tactic was handcuffing a compliant person, which accounted for almost 29% of incidents, while spit guards – a controversial piece of equipment being trialled in London custody suites – were used just 25 times.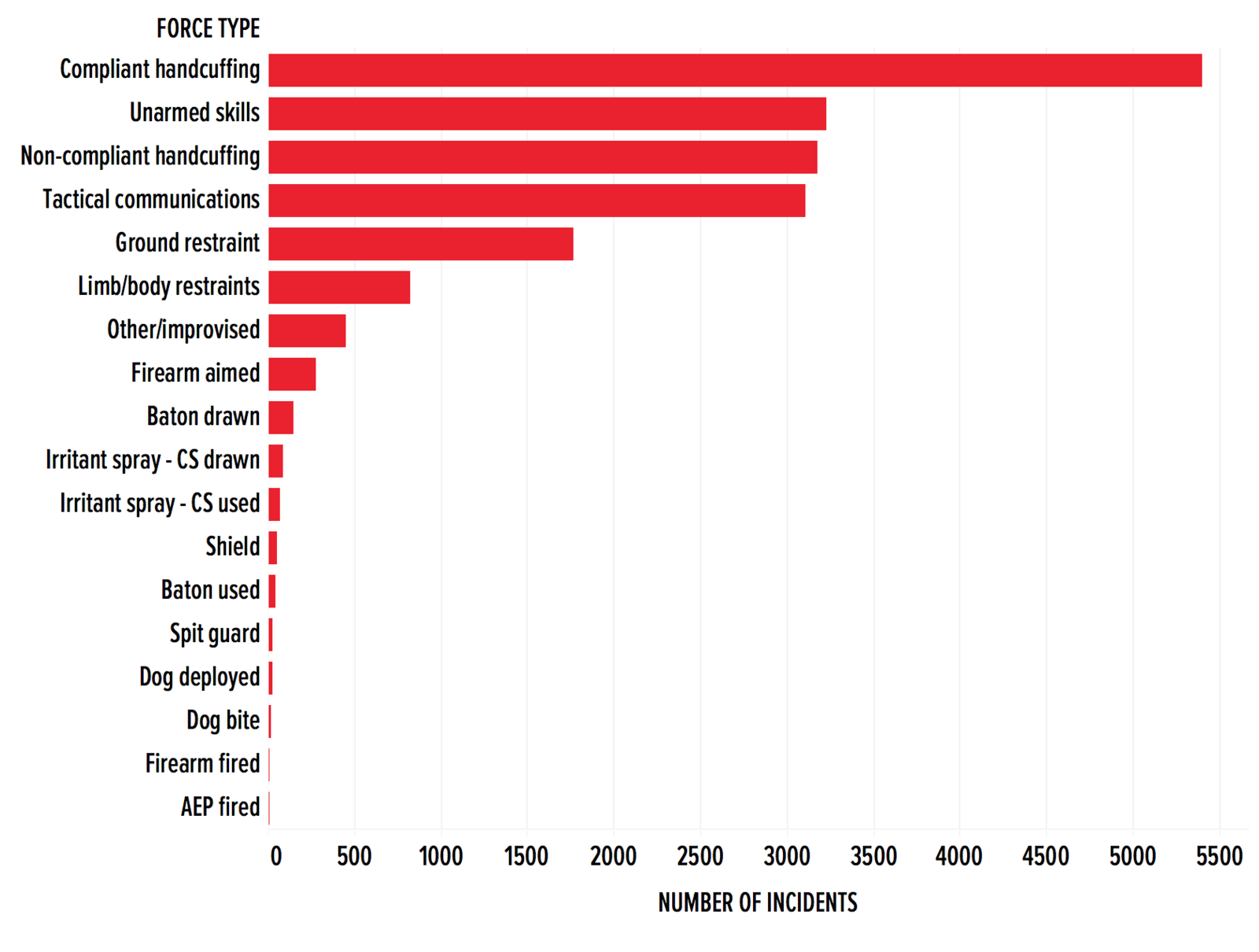 The figures were released after the government told all forces to provide data on use of force from this summer onwards, in order to improve transparency and accountability. At the Chief Constables' Council in January, forces agreed to publish data on their websites quarterly as well as providing it to the Home Office as part of an annual data requirement.

The Met has faced criticism in recent weeks after two young black men died following contact with police.
In June, Edir Frederico Da Costa, a young black man from east London, was hospitalised after a police car stop. The 25-year-old father of one died a week later, at Newham General Hospital.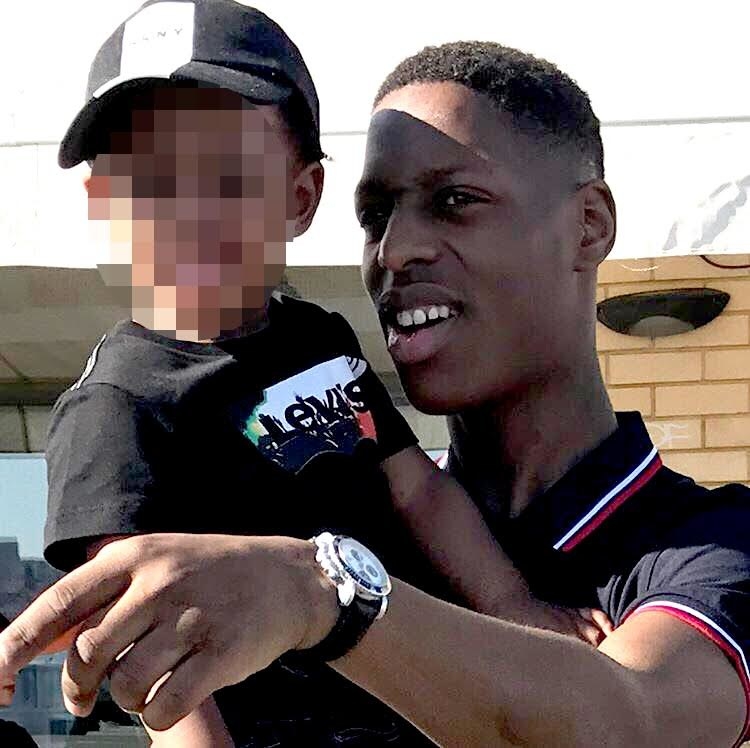 The following month, another black man died following police contact in Hackney, east London. Rashan Charles, 21, died after being chased by police into a shop. CCTV footage from the shop later went viral after being shared on social media.
His death provoked riots in Hackney on Friday 28 July as young people took to the streets in protest.

A report published last month by the Independent Police Complaints Commission showed that across the country, deaths during or following police contact have risen.
Islington councillor Claudia Webbe, a former Met police adviser, said the new figures "highlight a worrying trend" and provide evidence of a disparity that people in the black community "have always seen".
She told BuzzFeed News: "I think it's an indication that the police continue to fail London's black community, who are disproportionately overrepresented in police use of force.
"While we welcome this transparency, which is long overdue, the publication of these statistics show what we in the black community have always seen – this is a huge disparity. We cannot underestimate the impact on the black African and Afro-Caribbean communities to what these figures have revealed.
"The way in which the police in London police the black community is something that hasn't changed for generations. It is not fair to have decades of disproportionality of this scale and this nature heaped on a community in this almost relentless manner."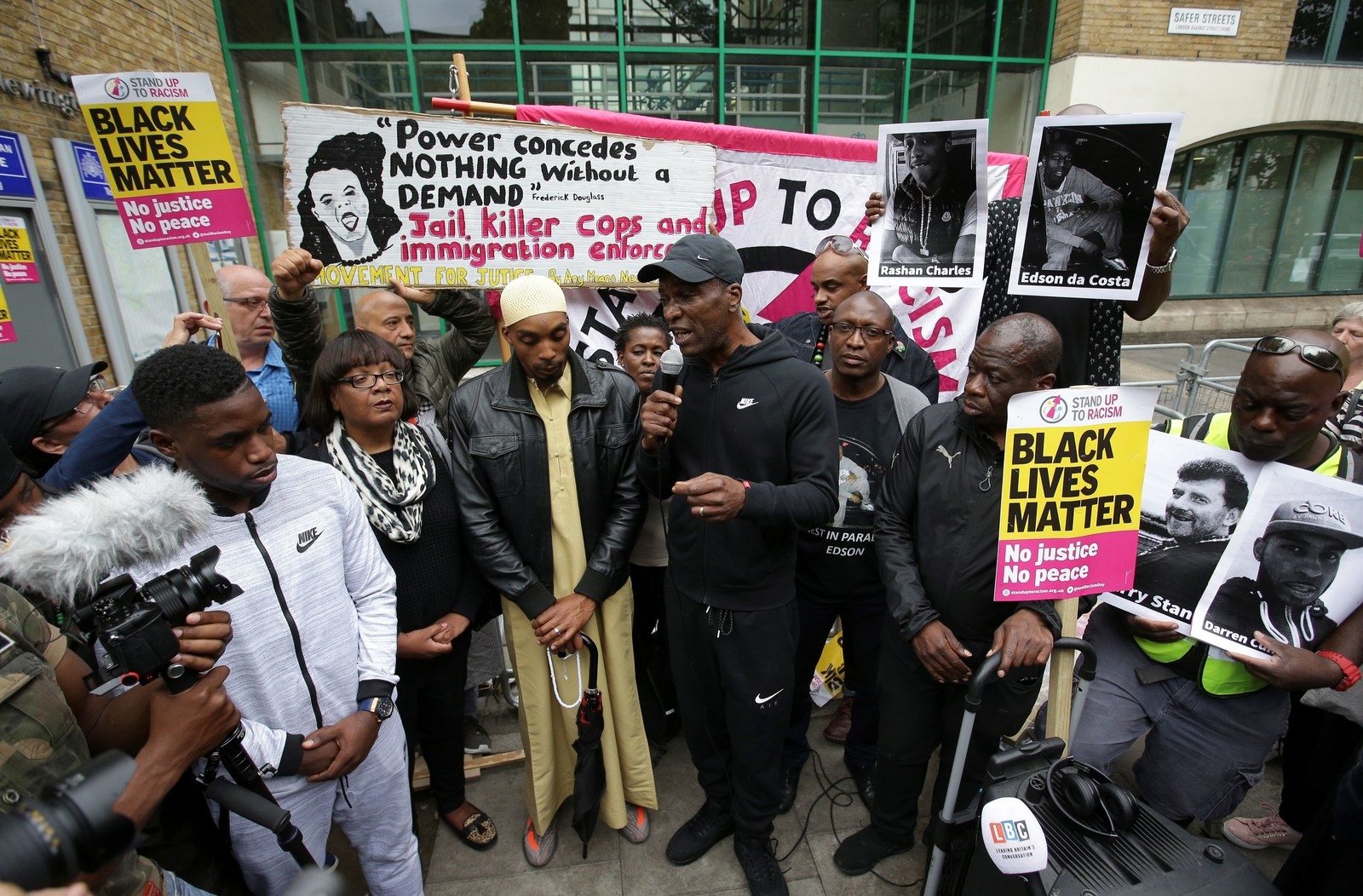 She added: "For black men, in particular black young men, to be singled out is almost as if the police believe that black men are superhuman, which they're not, that they always require police use of force, which they don't.
"Police are given powers such as use of force to be used as a last resort, but in the case of the black community and black men in particular, these figures highlight a worrying trend."
Commander Matt Twist, who heads the Met's response to the data-recording requirement, said: "Use-of-force techniques are there to stop violence and danger, protecting not only the officer making an arrest but also the public at the scene, and the person being arrested. We can see from the data that on 643 occasions, officers were injured in this period."
He added: "It is really important to note that this first three-month period is very early data and not comparable against anything else. It will take time for us to ensure officers comply with filling out this form after every use-of-force interaction becomes routine or second nature.
"We know that there will be instances of force used in this period which have not been recorded, but having scrutinised the data, we have already seen a steady increase in online recording. We have been training officers on the new form through officer safety training and briefings."
Forces have been asked to publish the data at least quarterly, and the figures will be published on the Met's website periodically through the year.