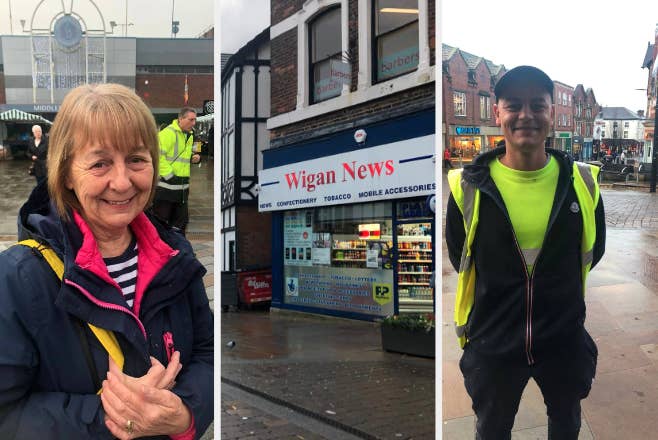 In seats throughout the north of the country, in what were once Labour's heartlands, there is a fundamental disconnect emerging between the party and areas that have traditionally voted for it.

Whatever happens when Britons go to the polls on Thursday, the 2019 election has exposed growing fault lines between the party and its once-loyal voter base, which it will want to address once the dust has settled.
On Tuesday, in a leaked recording, shadow health minister Jonathan Ashworth was heard telling a former friend that the situation for Labour is "dire" due to a combination of "Corbyn and Brexit."
"Outside of the city seats, if you're in small-town midlands and north it's abysmal out there, they don't like Johnson, but they can't stand Corbyn and they think Labour's blocked Brexit."
"I've been going round these national places," he added. "It's dire for Labour… It's dire…" Ashworth said he had been trying to help his colleagues by "banging on about the NHS in their areas for them." He continued: "It's awful for them, and it's the combination of Corbyn and Brexit."
Ashworth's words are supported by many of the Labour candidates and voters that BuzzFeed News has spoken to in the North, and by independent research.
While Labour has done well at engaging young voters and people in cities, older people in former industrial towns, who could once have been relied on to turn out and vote, are either turning away from the party or not voting at all. As the election campaign enters its final days, Labour will be hoping for a last-minute boost to turn around its fortunes after lagging behind throughout the campaign.
Many of those we spoke to said they saw Corbyn as a bigger stumbling block than the party's policy on the EU. There was also a general sense of distrust of politicians from all parties, and there was a feeling among some voters that Labour has shifted too far away from the one that their parents voted for, and that its bold manifesto is promising more than it can deliver.
And it is also not as simple as former Labour voters all switching to straight the Conservatives — in areas that have traditionally been sceptical of the Tories, it appears that the party has not done enough to win over the trust of floating voters.
Leigh in North West England has been a Labour seat since its inception, but the MRP poll — which correctly predicted the result of the last general election — predicts it will turn blue on Tuesday.

Local party insiders say a number of factors come into play here, including changing demographics, and a failure to reconnect with its traditional voter base after the link with the shrinking trade union movement was lost. But there is clearly another important factor at play; Corbyn's leadership has not gone down well among many of Labour's former voters here.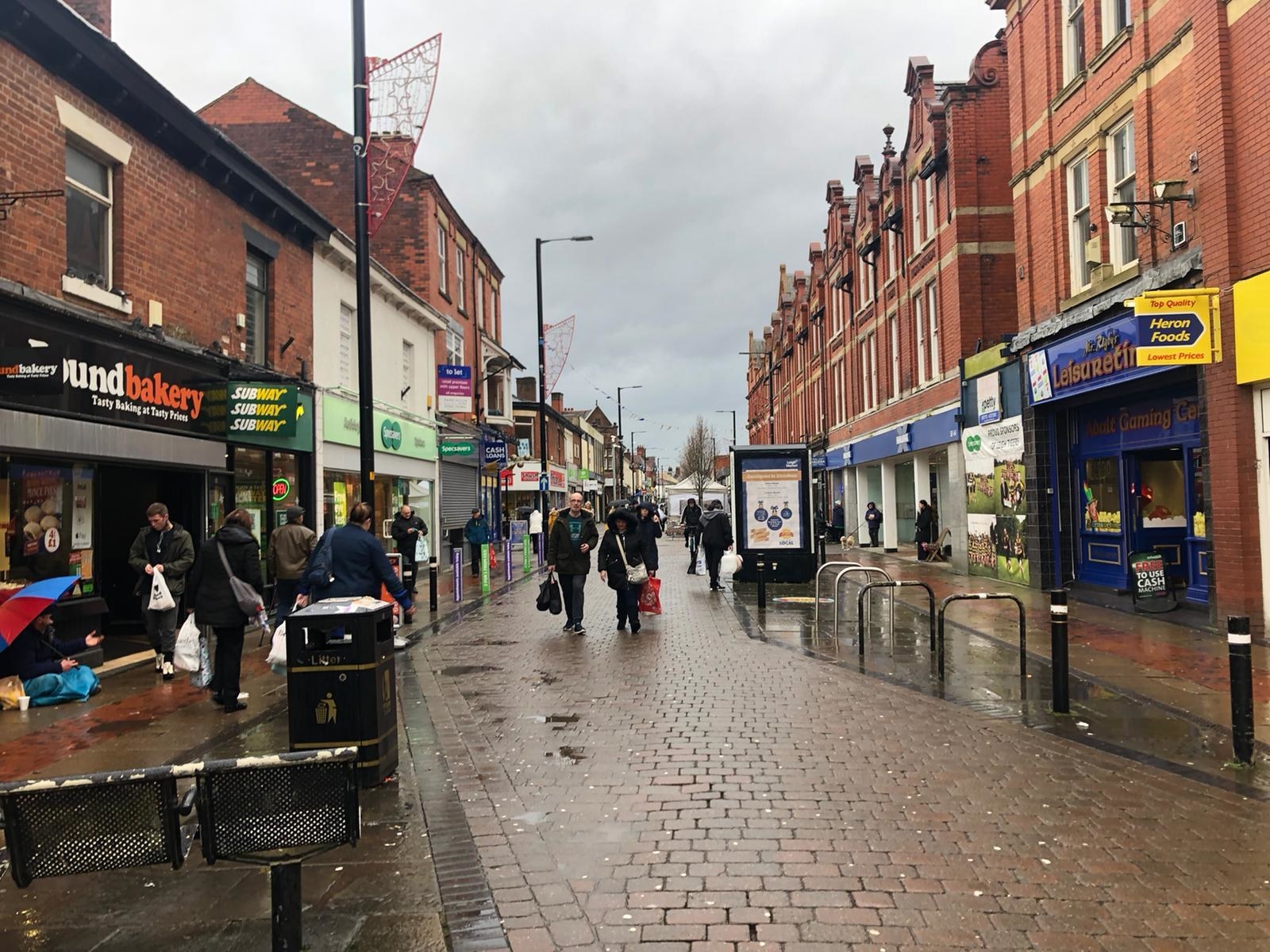 Barry Russell is 82 and has voted Labour all his life, but this time he will be backing Johnson instead. He's sceptical of Labour's pledges and said Corbyn "has been a disaster."

"I'm not a Conservative, but I'm voting Conservative," he told BuzzFeed News. "He's the only person to vote for…to keep Mr Corbyn out. That man's an idiot. He wants to nationalise coal, electric, everything. He wants to get rid of our deterrent. He's going to give millions for this, and millions for that — where's he going to get all the money from?"
He added: "Whether we like it or not, like I say I've been Labour all my life, we've got to have the rich people, that's where we get our money from."
Mavis, who didn't give her full name, will also be voting Conservative in Leigh. She has voted Labour in the past but has been put off because of both Brexit and Corbyn's leadership. She thinks things would have been different if the town's former MP Andy Burnham were leader instead.
"Leigh is Labour, but I think a lot of people now in Leigh are actually thinking twice, and it's all because of him," she said. "Now, he's done something wrong there, because Leigh is so staunch Labour."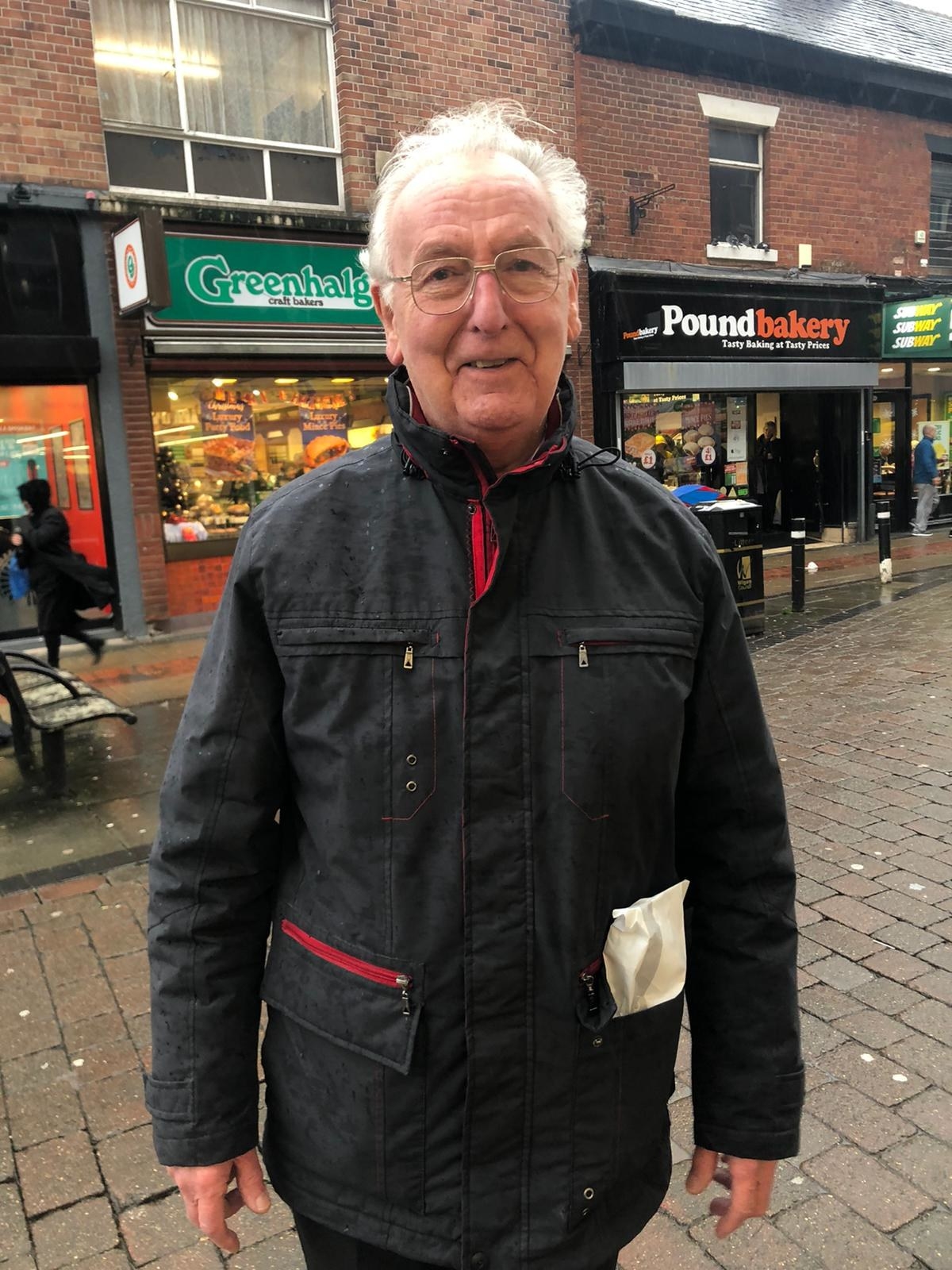 On the other side of the country in the town of Houghton, part of the Houghton and Sunderland South constituency, Gladys, who also didn't want to give her full name, equally has been turned off Labour because of the current leadership.
"I'm undecided," she said. "I usually vote Labour, but I'm not happy with Jeremy Corbyn. [If it were] anybody else, I think I would have just said, 'Yeah, Labour'..."
She doesn't know who she will lend her vote to instead, adding: "I'm not sure… Boris Johnson, I think he is just as bad."
It is a problem that the party's candidates are acutely aware of. One told BuzzFeed News that "there is no doubt he is losing us votes", adding that "one in every two" voters they speak to takes issue with the leadership, while another said similar, telling BuzzFeed News that "Jeremy Corbyn is negative on 50% of doors."
In Redcar, where Labour candidate Anna Turley has a fight on her hands to stop the Tories taking the seat, John, who does not want to give his full name, said he will not be voting Labour, and Corbyn is the main reason why.
"First time in my life, Conservatives, because Jeremy Corbyn is a clown," he said. "I've always voted Labour all my life, but not this time."
When BuzzFeed News visited Turley in Redcar to discuss the difficulties she faced as a prominent Remainer in a Leave seat, she also spoke of the difficulties that Corbyn's leadership is causing on the campaign trail.
"I don't know kind of how brutally honest I can be," she said, "but the leadership is more of an issue than Brexit. People raise that first — that's the first kind of grumble and complaint. Brexit is usually kind of second or third...down the list. So...it's frustrating."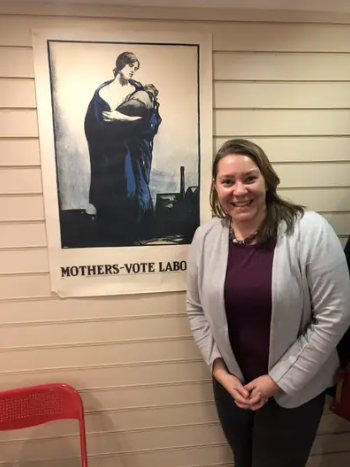 "This is our problem," another Labour candidate in the north-west told BuzzFeed News. "Our problem isn't Brexit; our problem is Corbyn.
"He is our problem on the doorsteps, lots of people are saying this, my colleagues on our WhatsApp groups."
However, they suggested that the reason that voters were so hostile to the Labour leader was successful Tory messaging, and that people on the doorsteps were reflecting what they'd seen in social media posts, or Facebook adverts, for example.
The candidate explained: "They say he's a terrorist and you press them and say 'what does that mean' and they don't know. I think that's messaging.
"About three weeks ago we had a real surge of anti-Corbyn sentiment and I thought they've done something. I do think the Tories are dripping into people's minds 'this guy is not to be trusted.'"
"I'm not a Corbyn fan, but they are being very dirty," the candidate added.
While Corbyn's name is the one that comes up on doorsteps and high streets across the country, Labour's problems go beyond the man himself. Some voters perceive a difference in the party that they used to vote for and feel it no longer represents people like them.

Research by Paula Surridge, a political sociologist at the University of Bristol, analysed the 2017 results on a constituency-by-constituency basis, and found that the higher the proportion of working-class voters in seat, the more it tended to swing towards the Tories.
She found that for every 10% more working-class voters, there was a 3% drop in the Labour vote and a 5% increase in the Conservative vote between 2010 and 2017.
Research by the Fabian Society, a think tank affiliated to the Labour Party, has also drawn attention to this divide between Labour and its once-core voter base.
In its 2018 report "For the Many?", it found that: "Labour's support in the most working-class seats has dropped noticeably, so that although these seats are still considerably more Labour leaning than average, they are no longer the places where the party secures its highest share of the vote."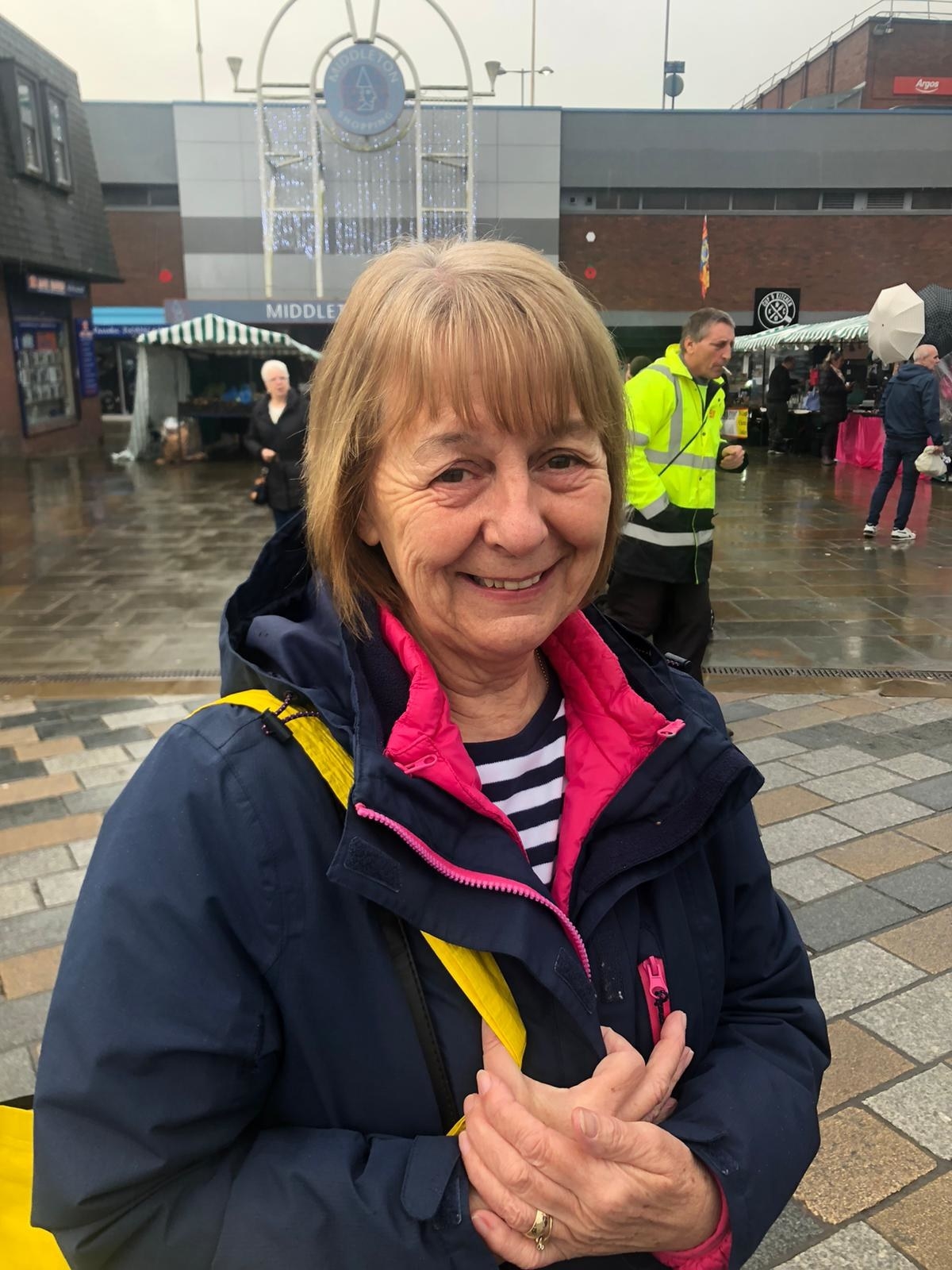 And while it is not the only factor behind Labour losing support, Brexit undoubtedly has an influence too. The party knows that many of its traditional strongholds — in places like the East Midlands, the coastal north-east, and Pennine Lancashire — the majority were in favour of leaving the EU and a policy to remain would not be popular.
This in part explains Labour's internal wrangling as it tried to come up with a Brexit position that would satisfy its MPs, its members, and potentially most importantly, its voters.
In Middleton in North Manchester, Labour is predicted to hold on, but only just. Like Leigh, this seat, Heywood and Middleton, has never been held by any other party, and while it was once a Labour stronghold, the Conservatives are in contention for the first time.
However, the writing has been on the wall for some time. UKIP have come within touching distance here when the Labour candidate, Liz McInnes, was first elected in a byelection in 2014, the party were in second place and only 617 votes behind.
Pat Proctor, 65, normally votes Labour, but this time she doesn't know who to trust. "I just don't know which way to turn to be quite honest, at the moment I don't who to believe, it's just a nightmare," she said.

Fellow Middletonian George Chadwick is 73 and has voted Labour all his life, but this time he doesn't know which way he'll go, as he no longer feels the class loyalty to Labour that he once did.
"I'm not too sure this time," he said. "I've always voted for Labour, but I don't think I've made my mind up really. It isn't the Labour that I knew years ago, that my parents used to vote for. I think it's gone too much to the left.
"I think the old idea was that Labour was for the working man, and the Conservatives were for the middle class, but I don't think Labour is for the working man now, I just don't."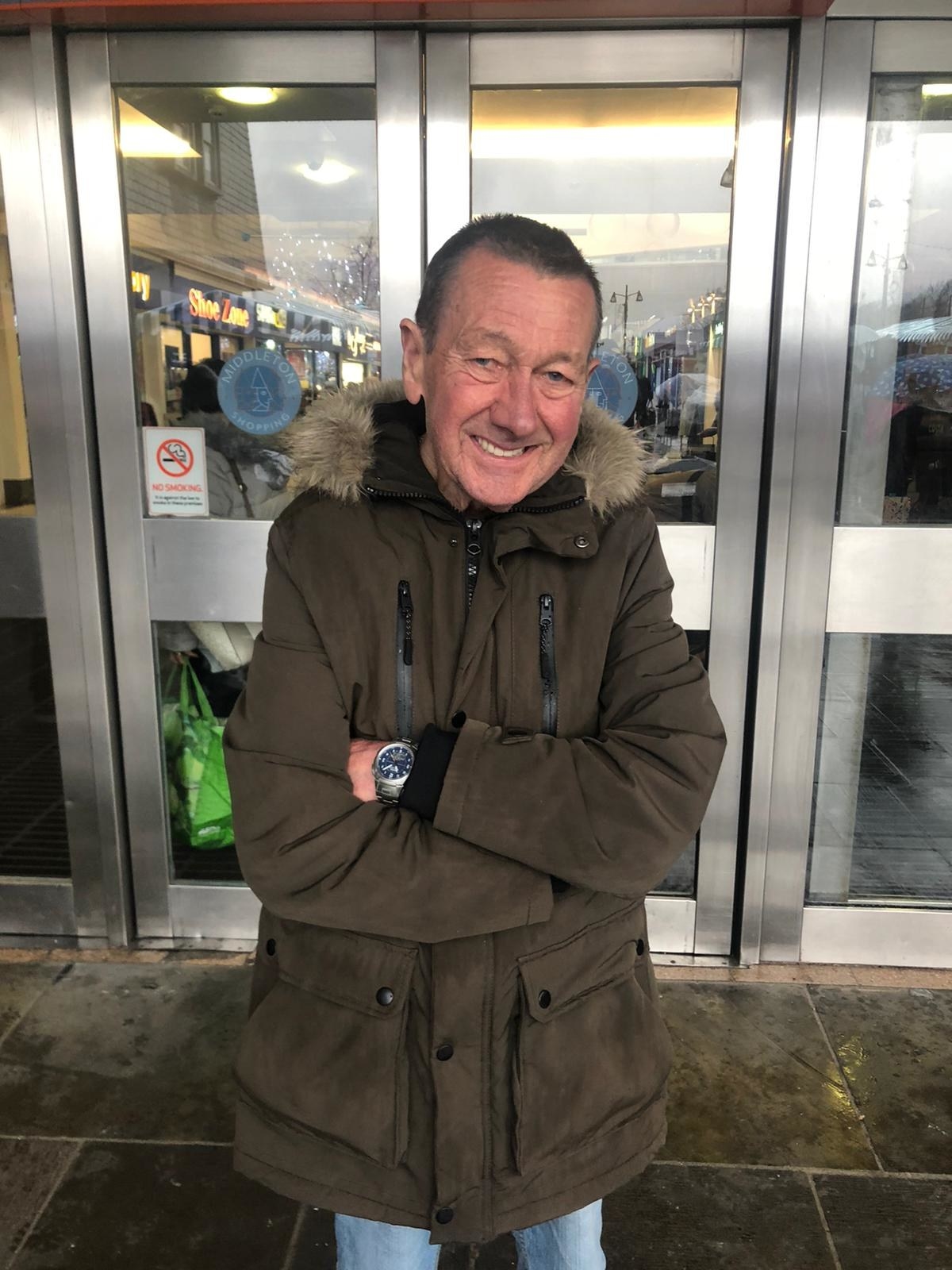 MPs backing a second vote have always pointed out that largely even in leave seats, the majority of Labour voters backed remain, but there is no doubt that it is still an issue for some who used to lend their vote to the party.

In Middleton, part of Rochdale borough, a majority of residents voted to leave, and John Hynes, 89, was one of them. For this reason, he is considering abandoning Labour for the first time.
"I'm undecided yet," he said. "I've always voted Labour, but I want out. I voted for out, and they want to stay in."
On the other side of the country, in Houghton in the north-east, Robert Foster has also been put off by Labour's Brexit position.

"This time [I'm] totally undecided," he said, "On account of the shambles that went on when they had the referendum, because all the parties said they would abide by the referendum and then they didn't. So that's what puzzles me now."
"I don't know to be quite honest," he added, "I'm still undecided, because with being a Labour voter virtually all my life, I'm loath to vote Tory."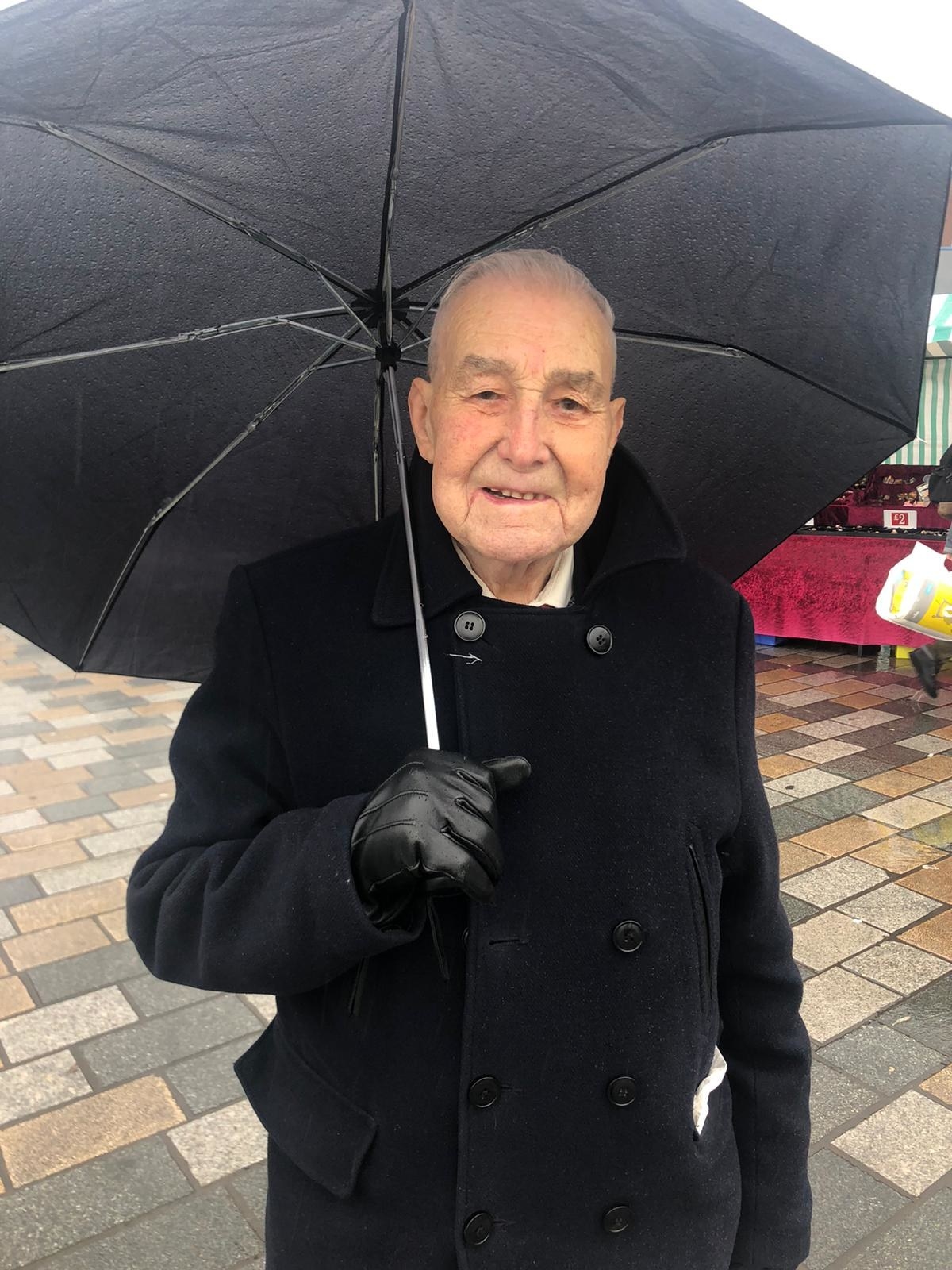 This sums up the attitude of many former Labour voters. Hynes, whose support for Labour is wavering because of Brexit, also doesn't trust the Conservatives to deliver on their promises.
He said: "I've never wasted my vote. I will vote, more than likely Labour because Johnson said do-or-die he'd have us out by October, and we're now approaching Christmas."
He also has never been a fan of the Conservatives, and his Brexit position is not enough to compel him to vote for them. "I'm coming up for 90, I remember the bad days," he added.
Another voter in Middleton, who doesn't want to give his name, has a similarly long memory. He describes Jeremy Corbyn as "a crackpot" and said he won't be voting Labour — but he doesn't support the Conservatives either.
"Margaret Thatcher, that was the end of our great country," he added.
In Sunderland, Ann Crombie is "probably" voting Labour — she won't vote for anyone else, but she isn't enthusiastic about the election.

"Probably Labour," she said, "I think my dad would be turning in his grave if I didn't, I think. I just think they're all a load of rubbish to be quite honest."
It is for this reason that one of the main problems for Labour looks like it could be not that their former voters will turn against them, but more that they won't turn up at all.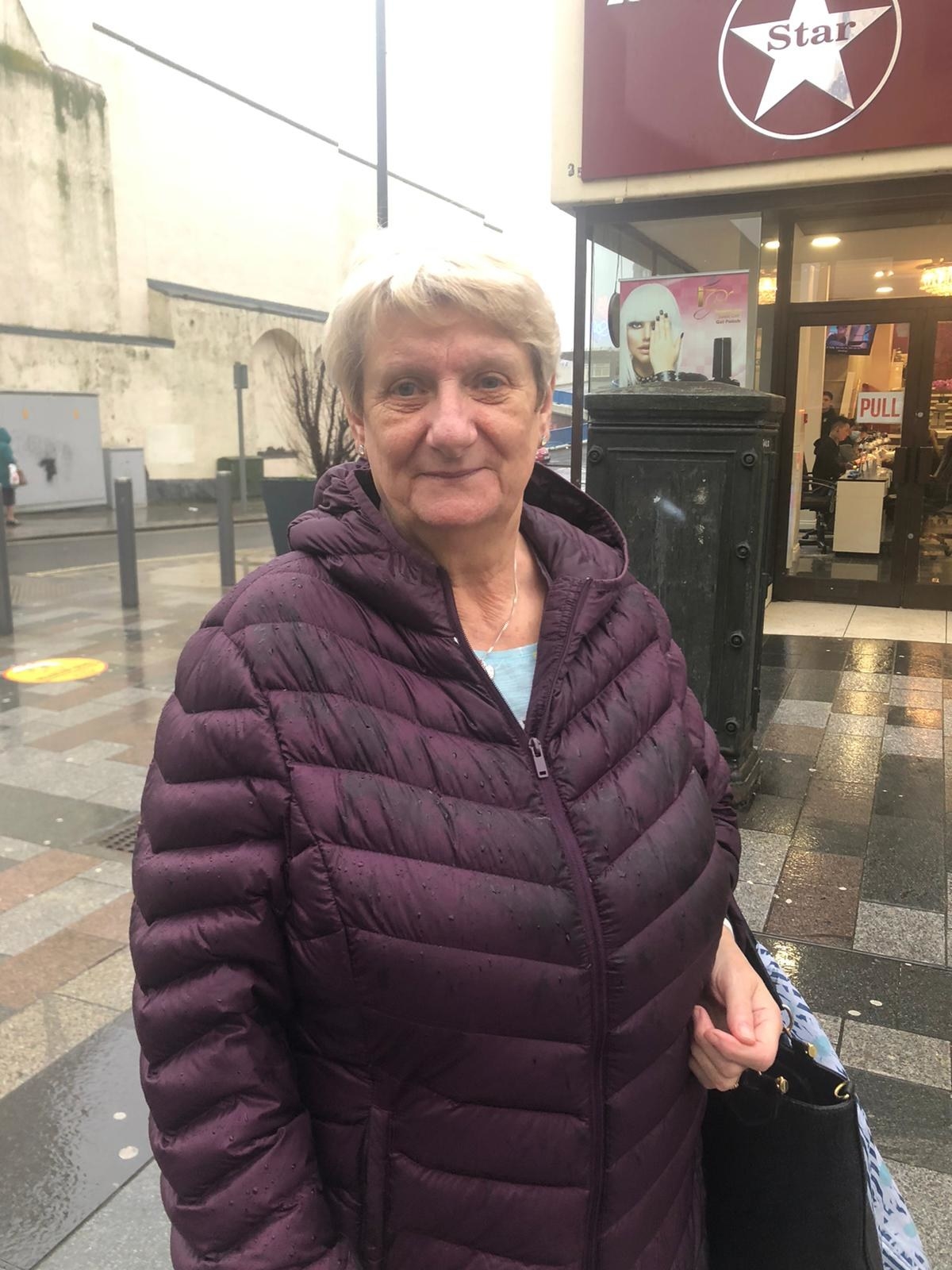 A Labour candidate in the North West told BuzzFeed News that their experience on the doorsteps was similar — voters they were speaking to genuinely didn't know who they were going to vote for — or were saying they wouldn't go to the polling station at all. "I've never seen so much indecision," the candidate said.
In a blog post after the 2017 general election, Dr Craig Berry, a reader in political economy at Manchester Metropolitan University, also highlighted this as an issue for Labour going forward. "Working-class voters remain disproportionately disengaged from formal politics," he wrote, "especially among young people. It is difficult to believe that, over the long run, this is anything other than negative for Labour."
Stuart Pover, 35, who lives in Wigan, feels like the party no longer represents the working class, but said the Tories will struggle to pick up a significant number of votes here. His dad is a Labour supporter, but Pover doesn't like Corbyn, and he doesn't vote.

Wigan is the borough in Greater Manchester which voted most strongly in favour of leaving the EU, but the constituency of Wigan is a relatively safe Labour seat.
"My dad, he's Labour, he's been Labour all his life," he said. "He's Labour mad, my dad, he used to go leafleting for them, canvassing and all sorts back in the '80s."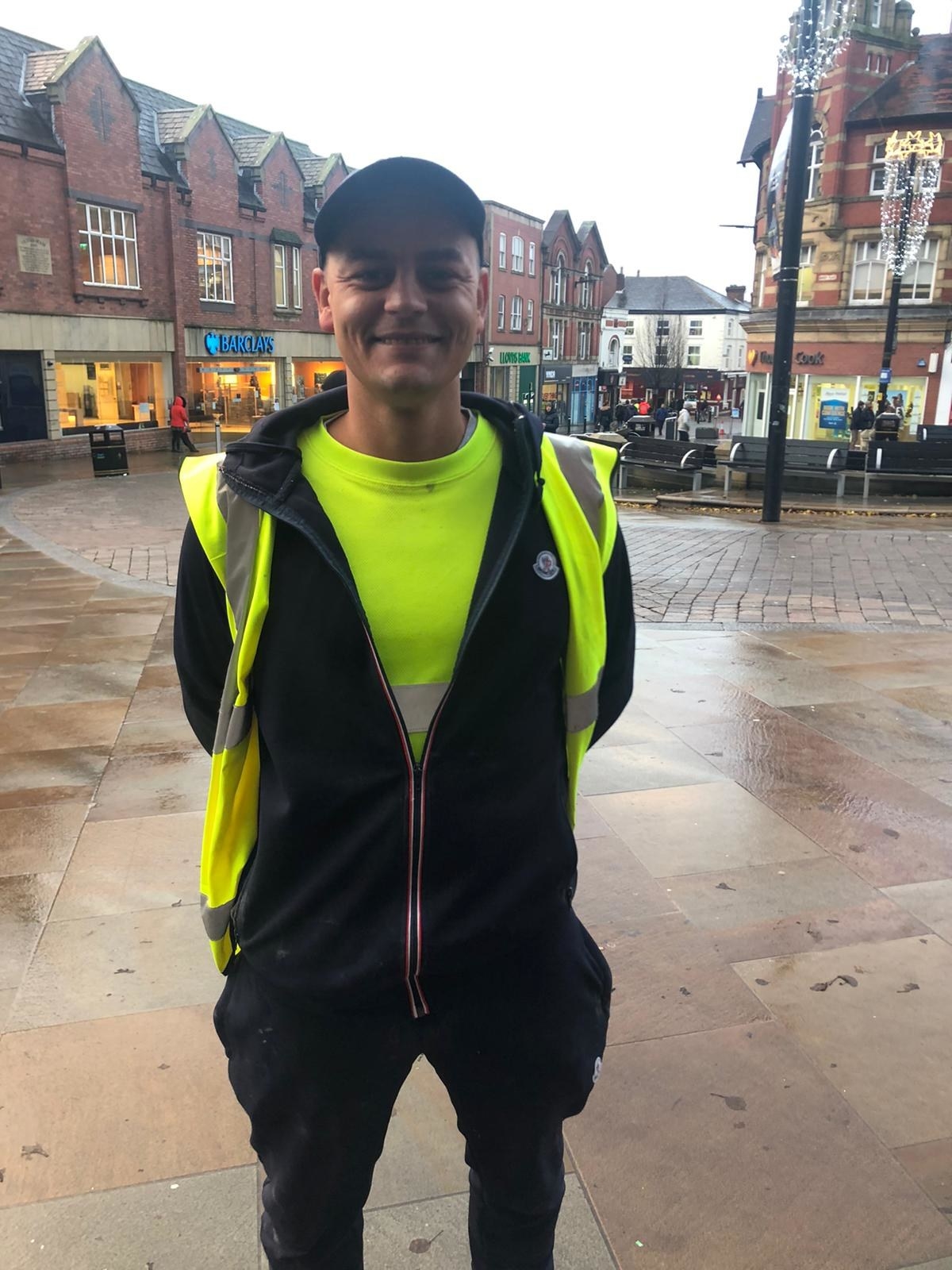 "Towns like this... They're Labour through-and-through," he added, "but the more people I speak to, they're all like, nah, 'Brexit Party!'
"None of them want to vote Conservative because the Conservatives are the Conservatives, we're a working-class town… The Conservatives don't do nothing for us up here, we don't get nothing up here anyway, we're in the north, it all happens down south, where the money gets spent."
In Sunderland Central, William Armstrong also said he isn't planning to vote at all — Brexit is one of two factors influencing his decision — the leadership being the other.

"I have done Labour for a lot of years," he told BuzzFeed News, "but I wouldn't vote for Jeremy Corbyn, no way."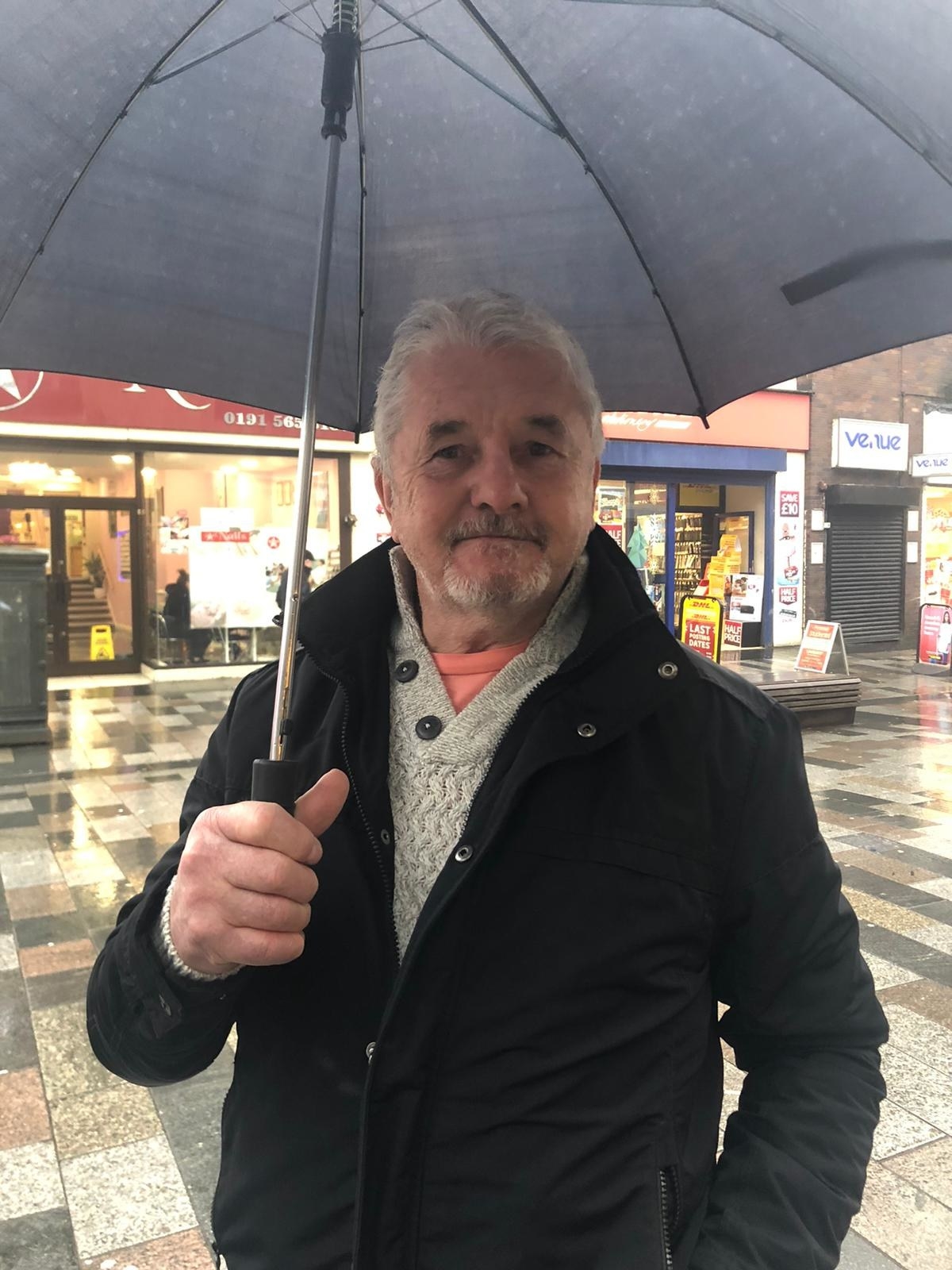 "We've already voted for Brexit and nobody took any notice did they?" He added. "We've already voted for something so why vote again when it's not carried out?"
The Conservatives seem to be acknowledging all of this. They know that Labour's vote is slipping away, but they also know that it isn't necessarily coming directly to them.

"We're finding 'I voted Labour all my life, I don't know what to do this time', or 'I'm not voting this time', 'I'll vote for you this time', and unconnected to Brexit, Corbyn comes up," Christopher Howarth, the Conservative candidate in Houghton and Sunderland South told BuzzFeed News.
"The Labour vote is collapsing," he added. "Some is going to the Conservatives, some is to no vote, the odd one to the Brexit party."
While he expects the Conservatives to take some seats in the north-east including Darlington and Bishop Auckland, he admits the Sunderland seats are more of a longshot - although the prime minister did pay a visit in the final days of the campaign.
Acknowledging the fact that the electorate is not definitely switching to the Tories in any great number — yet — he said: "It's more that there's a lot of people who won't vote, who are upset with the Labour Party, and there's lots of people who are undecided to who say that they're considering it, which 10 years ago, they wouldn't have been considering it because they'd be voting Labour.
"But now, they tell you, I don't know what to do this time, which means in a strong Labour area, that's not good news for the Labour MPs."