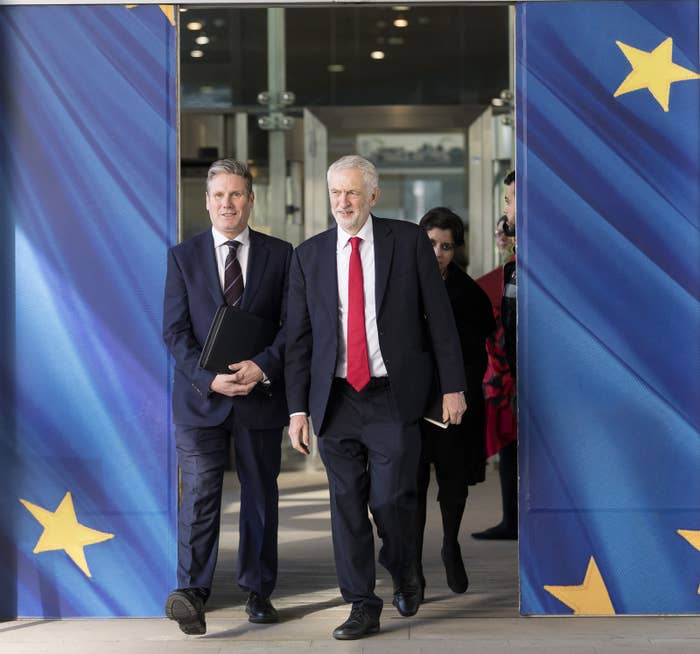 Labour MPs say Jeremy Corbyn's failure to push for a second EU referendum after Theresa May's Brexit deal suffered a second heavy defeat on Tuesday night risks further defections to the breakaway Independent Group.

Bermondsey and Old Southwark MP Neil Coyle told BuzzFeed News on Wednesday that the Labour leadership risked losing the support of both its members and its MPs if the party did not throw its weight behind a so-called people's vote, while another Labour MP said Corbyn was "failing the party and the country".
They urged Corbyn to step aside if he is not willing to change his mind on Brexit.
At its annual conference in September, Labour passed a policy that said the party would push a confidence vote against the government in a bid to force an election if her Brexit deal was defeated.
"If we cannot get a general election Labour must support all options remaining on the table, including campaigning for a public vote," the Labour conference motion said.
May has already won a confidence vote called by Corbyn, and last month, in an apparent shift in strategy that attracted wide coverage, Corbyn told MPs that "in line with our conference policy, we are committed to also putting forward or supporting an amendment in favour of a public vote to prevent a damaging Tory Brexit being forced on the country".
On Tuesday night MPs voted down her deal for a second time, meaning Britain will leave the EU with no deal in 16 days unless parliament acts to stop it by agreeing to a deal, revoking article 50, or agreeing to a temporary extension.
However, with fewer than a dozen sitting days to go until Brexit, the Labour leader failed to raise the issue of a second referendum after Theresa May's deal was again defeated in parliament. Instead, Corbyn repeated that Labour would put forward its own Brexit proposals, and reiterated previous calls for another general election.
On BBC Radio 4's Today programme on Wednesday morning, shadow business secretary and Corbyn loyalist Rebecca Long-Bailey said the party's priority was securing a Labour Brexit, though a second vote remained on the table.
This apparent rowing-back from the second vote commitment infuriated some Labour MPs.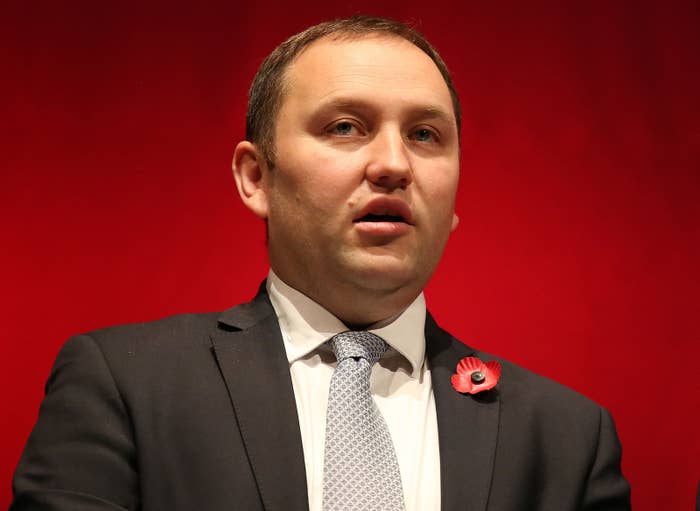 Scottish Labour MP Ian Murray told BuzzFeed News that he "absolutely" shared concerns that Corbyn was shying away from his previous commitment.

"He's been colder than cold on this in any case, and is rowing back furiously," he said. "He's hopelessly out of touch with party members on this issue. Full stop."
Murray said Corbyn's current stance risked further defections to the new Independent Group (TIG), adding: "and [it] risks more members leaving the party and voters deserting Labour."
Coyle told BuzzFeed News that while he would be remaining in the Labour party, other MPs were likely to join eight of their former colleagues, including Luciana Berger and Chuka Umunna, who have already quit the party and set up TIG.
They were later joined by three Conservatives: Anna Soubry, Heidi Allen and Sarah Wollaston, all vocal opponents of Brexit.
"The Independent Group shouldn't be underestimated," Coyle said, adding that voters were no longer tied to traditional party allegiances. "Politics is more personalised — they've had the means to connect with people, thousands of people have signed up already, and what's Labour's response? Sweet FA."
Coyle said that another election "wouldn't solve anything" if both parties maintained their current Brexit positions, and added that Corbyn promised Labour would be member-led. A majority of Labour members supports a second referendum.
"That still isn't reflected at the despatch box," he told BuzzFeed News. "Members are concerned — members of the party and members of parliament. They need to see more full-throated support, not the tepid, enforced [support], which is how it feels."
"If Jeremy is not prepared to do it, and he really believes in the Labour Party and our members being more in control, then he needs to hand over to someone who will," he added.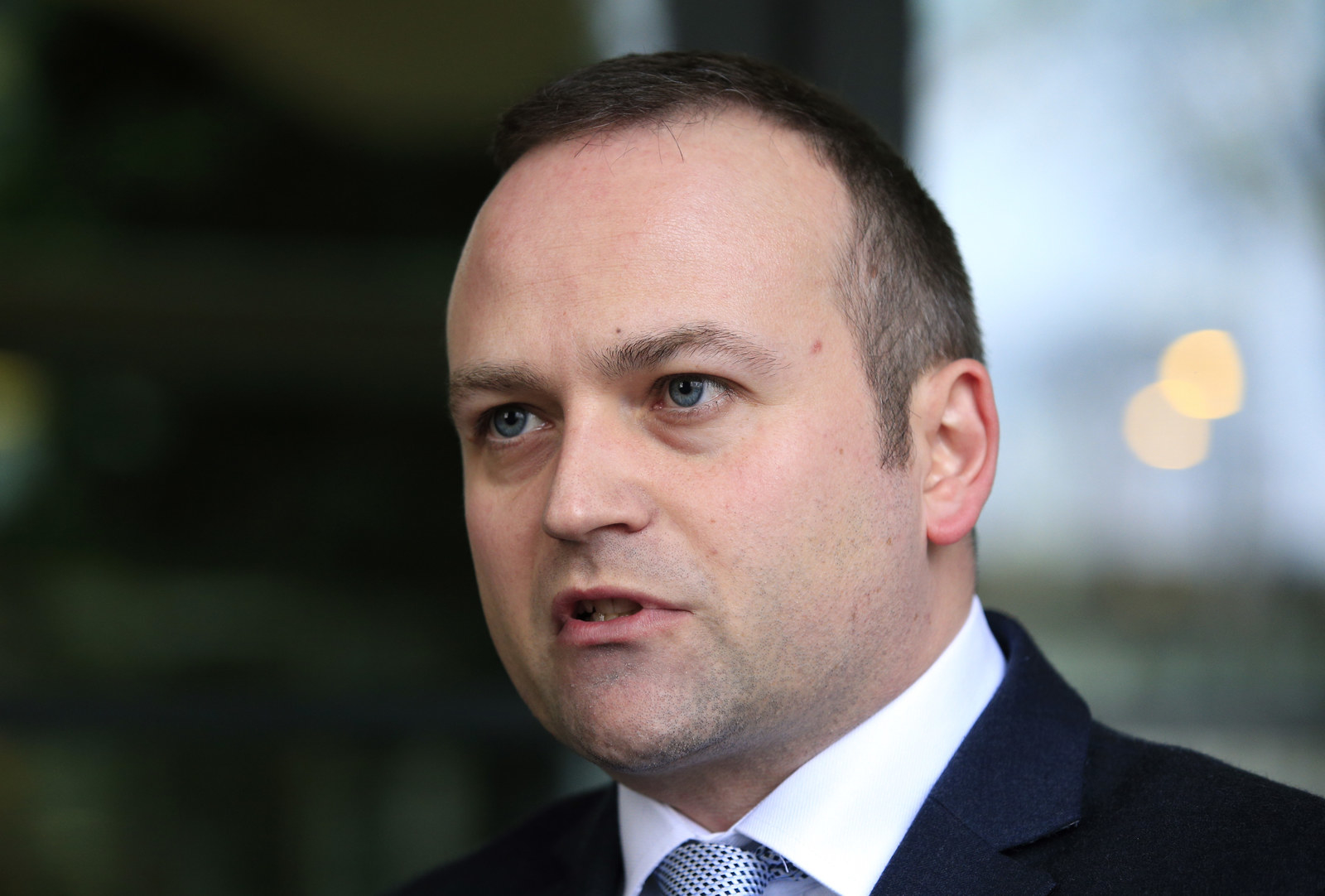 Another MP told BuzzFeed News that in their view deputy leader Tom Watson, whose new Future Britain Group has brought like-minded Labour MPs together, had "seen off further defections to TIG for now."

However, they accused the Labour leader of "failing the Labour Party and the country" by failing to adopt a stronger position on Brexit.
"Jeremy Corbyn is trying to look both ways on Brexit," the MP told BuzzFeed News. "As Nye Bevan said: 'We know what happens to people who stay in the middle of the road. They get run down.'
"Jeremy Corbyn's lack of clear leadership is failing the Labour Party and failing the country. The biggest drag on Labour's polling isn't Brexit, it's Jeremy Corbyn. We will not be forgiven if he botches our chance to stop this Brexit madness from happening."
A fourth MP said they were "fed up", adding: "We are in danger of no deal and he is fighting for an impossible Lexit."
Senior Labour backbencher Ben Bradshaw told BuzzFeed News that reneging on the promise to back a second vote risked destroying both Corbyn's leadership and the Labour Party itself.
"Our unanimously agreed conference policy, confirmed by Jeremy and Keir at the end of February, is a public vote on any Brexit deal," he said. "If there were any backtracking or reneging on this policy, that would destroy Jeremy's leadership and, potentially, the Labour Party itself, and that is why I am confident there won't be."
If Labour were to backtrack on Brexit, "the recent trickle of [party] members leaving would turn into a flood," he added.
Another MP told BuzzFeed News they were also confident that Labour would stick to its promise on Brexit. "When a cross-party, backbench amendment is tabled, I remain confident that we will be whipped to vote for it," they said. "That is where the prospect of success is greatest."
Making his own position clear during Wednesday's no deal debate, Labour's shadow Brexit secretary Keir Starmer told MPs he was "proud" to support a public vote.
"We've now got to a hopeless end, and it is a hopeless end," he said. "The red lines of the prime minister and no deal are the only things on the table and that is why we support a public vote, to protect against those outcomes, and Mr Speaker I'm proud that we're doing that at this stage of the exercise and it's obvious why we need to do so."
A spokesperson for TIG would not be drawn on what discussions were ongoing with Labour MPs, but told BuzzFeed News: "At the root of our broken politics lie our broken political parties, whose leaderships have failed our country. That is part of why we took the decision to found the Independent Group, and it is why we are sure that many colleagues across the House are considering their choices.
"This is a profoundly personal issue for each individual MP, and different people will reach their decision at different times and in different ways. Our door is always open to those MPs who share our values and want to change our broken politics, and change our country."
A Labour spokesperson denied that Corbyn had reneged on his promise. "Jeremy spoke about a public vote in order to prevent a damaging Tory Brexit in his speech in the House yesterday immediately following the defeat," they said.
"The main point he was making was that the deal is totally dead and criticising the prime minister and the government for failing to reach out and seek a solution across the house."
They added: "Of course our policy remains the same — that we will support a public vote in order to stop a damaging Tory Brexit or a no deal outcome."
The spokesperson made clear that Labour's current position was that it would support a referendum only to thwart a Tory Brexit deal or to prevent no deal.
CORRECTION
Chuka Umunna's name was misspelled in an earlier version of this post.