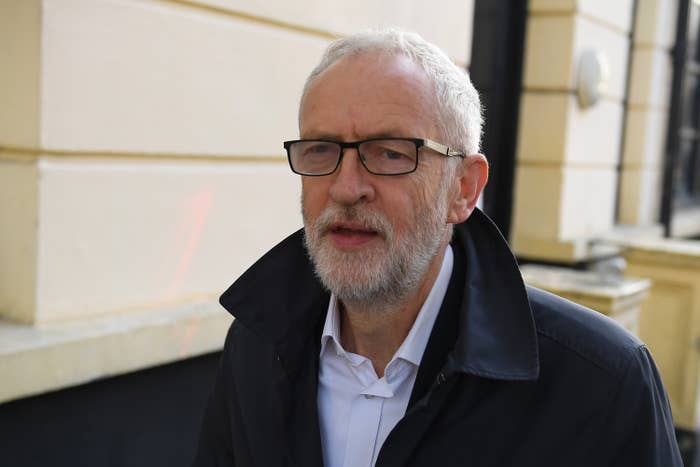 Boris Johnson looks set to get his early general election after the Labour Party has decided to back the government's bill.
Labour whips have told MPs to vote in favour of the bill, which calls for an election on Dec. 12, when it comes before Parliament later on Tuesday. The date may yet be amended when it comes before MPs later today.
The decision came following a meeting of the shadow cabinet, during which Labour leader Jeremy Corbyn told MPs: "I have consistently said that we are ready for an election and our support is subject to a no-deal Brexit being off the table.
"We have now heard from the EU that the extension of Article 50 to 31st January has been confirmed, so for the next three months, our condition of taking no-deal off the table has now been met. We will now launch the most ambitious and radical campaign for real change our country has ever seen."
Labour had been divided over whether to back an election, with the party trailing the Conservatives by 16 points in a poll at the weekend. Although members of the shadow cabinet had come out in favour of an election, other members of the PLP have spent days lobbying the whips against backing Johnson's motion.
In a vote on Monday, the official opposition abstained on an attempt by the government to seek an election under the Fixed-term Parliaments Act, which required a two-thirds majority to pass.

Just one Labour MP — Kate Hoey — voted for the motion, and 38 voted against, with the apparent blessing of the whips, who told members they could either abstain on the motion or oppose.
However, with the SNP and Liberal Democrats signalling that they were considering supporting the government's attempt to pass a bill to set aside the Fixed Term Parliaments Act on Tuesday, which only requires a simple majority, Labour has also decided to throw its weight behind the bill.

But unlike Monday's legislation, MPs are able to attach amendments to the early election bill and should opposition parties be successful in attaching additional prerequisites — such as votes for EU citizens or 16- and 17-year-olds — the government may face a decision over whether to pull the amended election bill entirely.
Speaking the Commons on Monday, Johnson said that he did not "relish the idea" of a winter election, but felt like he had been left with no choice after Parliament had failed to agree his — or Theresa May's — Brexit deal, and he had been forced to ask the EU for a third extension to the Brexit deadline.
He told MPs: "Nobody in this House relishes the idea of a general election, because nobody wants to put the public to this inconvenience — particularly, as one honourable gentleman says, during this season.
"But across the country, there is a widespread view that this Parliament has run its course, and that is because I simply do not believe that this House is capable of delivering on the priorities of the people, whether that means Brexit or anything else."
Privately, Labour staff have expressed dismay about the prospect of an election while the party is so unpopular, with one telling BuzzFeed News that in their view "winning is out of the question".
Some Labour MPs have already vowed to break the whip and vote against an election, with one describing it as "sheer madness".
In a statement, North Durham MP Kevan Jones said: "Now that a deal has moved past second reading, and time has been afforded to discuss it, the Government is now calling a general election, an entirely unnecessary exercise, instead of allowing scrutiny of its own bill.
"It remains my belief today that this impasse must be overcome by deliberation and cooperation in Parliament. As such, I will not vote for an early General Election today."
Huddersfield MP Barry Sheerman tweeted to say that a December election was "sheer madness" and that front bench MPs and whips were resigning in over the decision to agree to go to the polls.
Corbyn will no doubt be hoping for a repeat of the snap 2017 election when Labour shocked Westminster by staging an astonishing comeback that lost Theresa May her majority in Parliament.

If the bill does pass, the forthcoming election will be the first to be held in December since 1923 and the first winter election in almost 50 years. Across the political spectrum, activists have express concerns about a winter election, fearing that the dark nights and fraught political climate could put their safety at risk and have an impact on the amount of campaigning that they are able to do.
This is a developing story. Check back for updates...