A complete overhaul of the way in which vulnerable victims are treated by England's second-largest police force has resulted in fewer children being at risk of sexual exploitation, campaigners and politicians have told BuzzFeed News.
Changes brought in by Greater Manchester police after one of Britain's most notorious abuse scandals have seen agencies cooperating to a much greater extent than before, and offenders targeted in new and different ways.
The reforms were put in place after nine men from Rochdale and Oldham, former mill towns north of Manchester city centre, were jailed in 2012 for exploiting girls as young as 13. The gang of Asian men had preyed on dozens of vulnerable girls in Rochdale for years, and their crimes made national headlines when they were jailed for a total of 77 years.
"Young women were not seen as being vulnerable, they were seen as people who had made life choices."
After the Rochdale gang was convicted, the spotlight was cast on serious failures in policing, which led the force to re-examine the way that vulnerable victims were being treated.
"There wasn't the kind of understanding that part of the policing role was protecting the vulnerable," Tony Lloyd, elected as the MP for Rochdale in June's snap election, told BuzzFeed News.

"Young women were not seen as being vulnerable, they were seen as people who had made life choices."
Lloyd was the police and crime commissioner for Greater Manchester (a position that is now defunct) when the Rochdale gang were jailed, and he said that he has seen a complete turnaround in the way victims of such crimes are dealt with since then – not only in Rochdale, but also across the country, due to a cultural shift in how victims are viewed.
"Policing is radically different in this area," he said. "There was a nationwide emphasis on measurable things, like reducing car crime or burglary.

"I think there's been a cultural change from the top to the bottom. Policing is there to recognise the vulnerable. That matters. And because of the failures of GMP and other agencies there is the recognition that this can't happen again."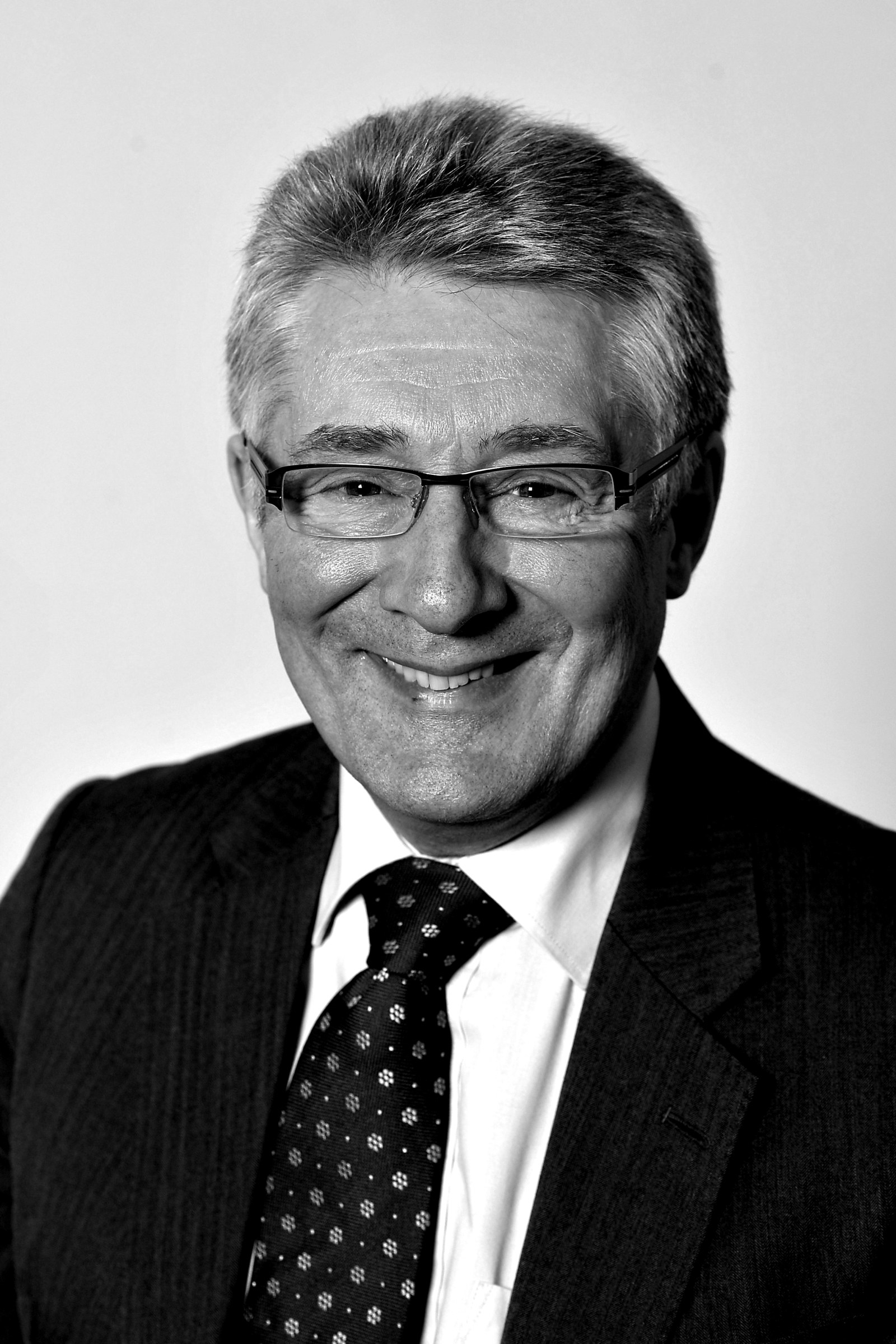 Joanne Rawlinson is a detective superintendent with Greater Manchester police, and has responsibility across the force for child protection and preventing child sexual exploitation (CSE).
She told BuzzFeed News that police now have "dedicated multi-agency teams in every borough across Greater Manchester, dedicated to tackling CSE".
"We're not only raising awareness and protecting victims, but we're also targeting offenders," she added.
The teams operate under Project Phoenix, a unique collaboration of public and third-sector partners throughout Greater Manchester. Project Phoenix also runs the "It's Not Okay" website and campaign, which has been put together to educate parents and children about the risks.

One of the charities working alongside the police is Barnardo's. Nic Dunn, children's services manager for the charity's CSE services in Manchester, said: "We support other agencies such as the police and social services with their innovative use of legislation to stop and disrupt activities of those who think they can exploit young people, and work closely with children and teenagers to stop them being in positions where they may be more vulnerable.
"We help those involved to understand why there may be concerns about them being in the company of, or in relationships with, particular people that they themselves may not initially see as a risk."
As well as working with police, the charity delivers training to teachers and other schools professionals to help them and the children they teach become better educated about the risks of exploitation.
Lloyd said that while reports to police had risen significantly, the number of children classed as at high risk of child sexual exploitation in Rochdale was "at a lower level now than for some time" – a measure of success, he said, adding that the increase in reports showed that people were more confident in coming forward and providing intelligence.

The statistics cited by Lloyd are from the performance information used to assess risk in Rochdale's Sunrise team. The team – made up of professionals from the police, children's services, and other agencies – tackles sexual exploitation across the borough.

They show that in 2013/14 there were 15 young people assessed as being at high risk, which had fallen to five in 2016/17.
Lloyd said as well as attitudinal change, there had been improvements in the way that agencies worked together in Rochdale, which had had a marked impact in disrupting and detecting CSE.
"Police operated pretty much independently of children's services, other agencies," he said. "One of the big things has been the building of a partnership approach. If you go into Rochdale police station now you can sit down with police, people from children's services, other public agencies. These are working colleagues who deal with each other on a daily basis; they are working to a common agenda. In the past they would only have exchanged a few emails."
DS Rawlinson told BuzzFeed News that the force had also put considerable effort into educating the public about warning signs, carrying out dedicated awareness weeks with, for example, taxi drivers, hoteliers, takeaway workers, and public transport users and employees.

"When adults take children from one place to another they use buses, trams, trains to do it," she said. "Children and these offenders have to get from point A to point B.
"We've educated people who use or work on public transport to be aware of children with adults who may be being a little bit intimate, a little bit inappropriate."
She told BuzzFeed News that officers in Manchester had also found innovative ways of using legislation to stop offenders in their tracks.
"They have a great knowledge of the legislation that is available," she said. "This particular legislation we're using in circumstances such as where children are taken from one place to another, to an address or a hotel in a different area without lawful authority.
"Children are encouraged to come back to an address, or [offenders] will say 'Let me take you out to Blackpool for a day.'
"We'll get the call from a hotel, we'll go straight to a hotel and intervene before any offences are committed – that person is arrested for child abduction.
"We're using it where children are reported missing from home and we're subsequently finding them in addresses with adults.
"We furnish [offenders] with a warning, a child abduction warning notice. Very often those individuals will take children again, they gave them alcohol or drugs, that's when we'll make arrests – they've already had a warning."

Statistics released earlier this year show that Greater Manchester's police force has the highest rate of non-parental child abductions in the country – more even than London, which has a population more than three and a half times its size, leading to the city being dubbed the "child abduction capital".
However, senior officers say it's not that more children are being snatched from Manchester's streets – it's that police have found more inventive ways to use existing legislation and step in to stop perpetrators before they commit any sexual offences.

In the last financial year, Greater Manchester police recorded a rate of 21.75 offences per 100,000 children, more than three times the national average of 6.7 offences, and nearly double the rate of the next-highest forces: West Midlands (11.75), Humberside (11.67), and Lancashire (11.56).
In total, police in Manchester recorded 133 offences, an increase of 23% on the previous year.
The figures are divided into parental child abduction, non-parental child abduction, and child kidnapping. An offence of "child abduction", as set out in the Child Abduction Act 1984, can only be recorded for victims under the age of 16, while kidnapping (which can be recorded for children and adults) may be recorded for older child victims aged 16 and 17 years old.
Non-parental abductions are recorded where the perpetrators are people other than the child's parent or guardian, or a person with parental responsibility for the child.
"Police are being quite imaginative on how they prosecute CSE offences."
Nationally, 38% of the non-parental abduction offences were "not completed", meaning an abduction attempt had been made but had not been successful.

The figures were obtained by Action Against Abduction. The charity is calling for a new national strategy to be adopted, Clever Never Goes, aimed at giving children more relevant advice on keeping themselves safe.
"The large rise in non-parental child abduction is certainly cause for concern," chief executive Geoff Newiss said. "However, the statistics may be the result of the police doing a better job of recording crimes reported to them than in previous years, rather than a surge in actual abductions. Further analysis is needed to know what is really going on."

Ann Coffey is MP for Stockport in south Manchester, and chair of the all-party parliamentary group on runaway and missing children.
She chaired the Coffey Inquiry, commissioned by Lloyd when he was Manchester's police commissioner, which looks into the issue of child sexual exploitation in the city.
Coffey suggested that rather than being worrying for residents of Greater Manchester, the figures should actually be reassuring as they show that police are making it a priority to detect CSE offences.
"How do you judge whether the police are doing their job or not?" she said. "One of the things you can measure them by is increased reporting – that's a measure that they're doing their job.
"I think it's probably the result of public awareness campaigns by police, and the police being better – better trained, better sensitivity from police."
She suggested that officers in Manchester were using more innovative tactics to disrupt grooming than other forces, with the successful use of child abduction warning notices to stop potential predators in their tracks.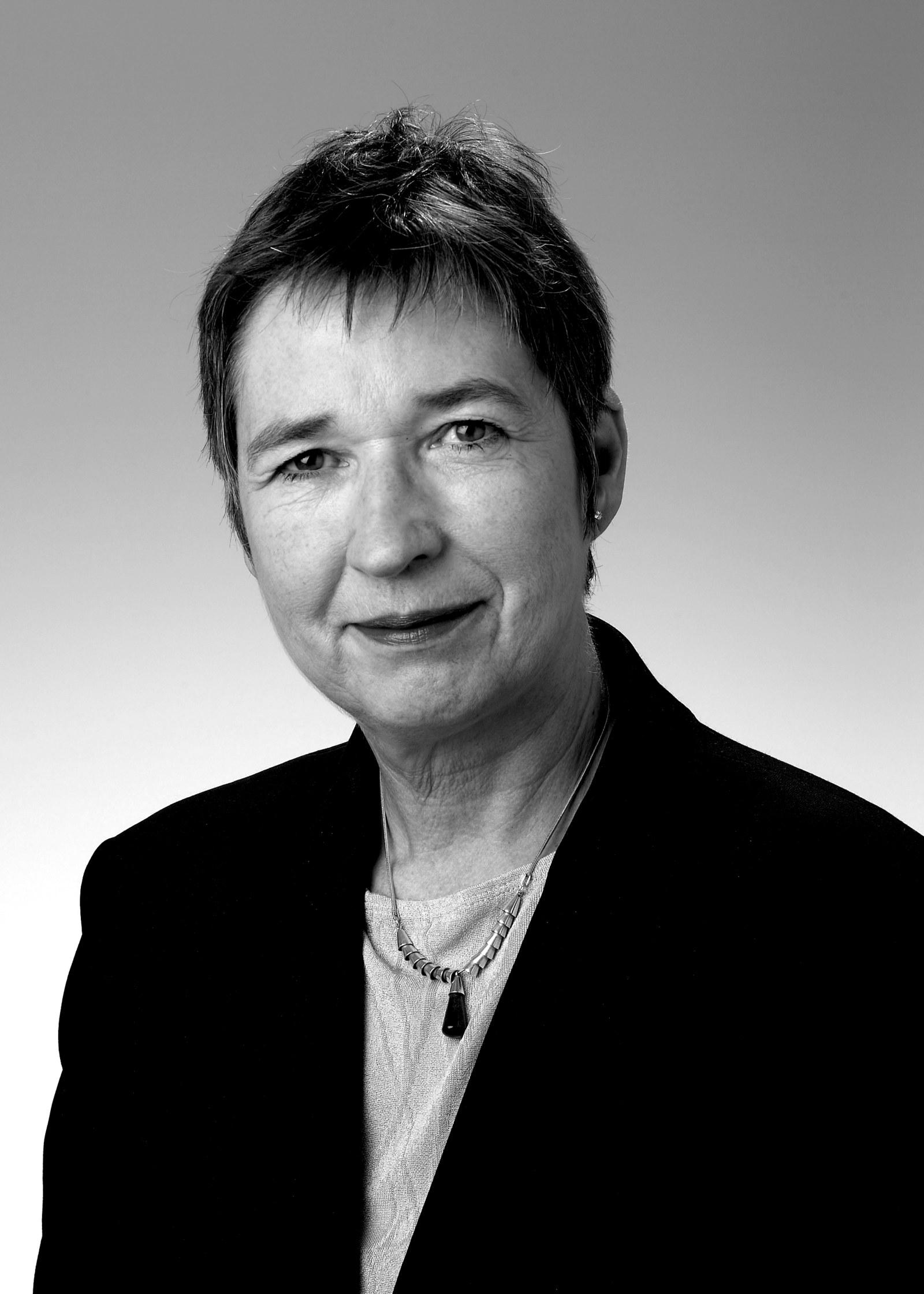 She told BuzzFeed News that in the Greater Manchester borough of Tameside, "85% of offences are online offences. Offenders are trying to make contact with as many young people as they can, that's the developing shape of CSE.

"Police are being quite imaginative on how they prosecute CSE offences. They use child abduction warning notices in some of the divisions to stop and disrupt grooming contact.
"In Tameside they've issued a number of child abduction warning notices. The way that they're using the notices is very, very proactive."
However, despite the fact that there may be more to the figures than it at first appears, Newiss said that equipping children and young people with the knowledge and confidence to protect themselves was still of utmost importance.
"Nonetheless, the upward trend does underline the importance of giving our children the right safety advice," he said. "Unfortunately too many children are still hearing about 'stranger danger' at home and in school. We know this doesn't work and just causes fear and confusion. We've developed Clever Never Goes to replace it once and for all."
DS Rawlinson agreed that "stranger danger" was no longer the biggest threat to children today. "These people befriend them, so actually when they meet they're not strangers.
"It's not a case of children being snatched any more; they're being groomed, unfortunately. It's very sad."
She said there had been a significant increase in reporting of online offences, which marked a "definite shift" in abusers' methods, and added that officers were having to constantly adapt their policing tactics to detect new ways in which paedophiles are using the internet to contact victims.
"Any app that allows children to speak to others and send pictures, they are using to target them," she said, adding that many children were bypassing the age limits for apps such as Facebook, which are normally set at 13 years old.
"It's not a case of children being snatched any more; they're being groomed."
Specialist workers from Barnardo's provide intensive support to young people assessed as being at high risk of CSE across Manchester and Salford through the multi-agency Protect Team, working with children from as young as 11 up to 18. One of the project workers, Claire, told BuzzFeed News: "We still get a high number of referrals but we're definitely seeing an increase in online stuff without a doubt. We still get a lot of referrals around organised child sexual exploitation in Manchester. A lot of the young people we deal with are being targeted by organised CSE gangs.

"We work really closely with the police here to support those young people in speaking to the police – often when we start working with them they feel quite let down by the police – if they did want to describe what's happening to them."
However, she said that in her experience there is some positive work being done by police. "Barnardo's, we've been included in being part of that," she said, adding that the charity can help to provide intelligence and support young people in giving evidence to police.
"There's always lots of disruption going on," she said. "The young people might not know they're being exploited. A lot of the work that has to be done around CSE is disruption, and police, they get the offenders for other offences."

DS Rawlinson said lessons had been learned by police in the wake of Operation Span, the police investigation into child sexual exploitation in Rochdale.
A serious case review (SCR) and a GMP misconduct investigation into the same operation, which was supervised by the IPCC, found failures at "individual and force level" in dealings with victims between 2008 and 2010.
Police are still investigating allegations of abuse in Rochdale and other neighbouring towns, going back more than a decade. Earlier this year officers working as part of the operation set up after the 2012 trials charged two men.
Speaking in 2015, GMP's assistant chief constable Dawn Copley said there had previously been a "complete lack of understanding" of child sexual exploitation in Rochdale, and that the force had failed to recognise the true scale of the abuse taking place.
She agreed to publish an internal review carried out by GMP, on public interest grounds.
That report concluded that police chiefs had been "distracted" by achieving targets on burglary and other crime, had not properly investigated sex abuse cases in Rochdale, and had questioned victims' credibility.
Police were first made aware of sexual assaults against two girls in Rochdale in 2008, but one victim was dismissed as "unreliable" by the Crown Prosecution Service, and it was not until December 2009 that detectives launched Operation Span to investigate allegations of child sexual abuse.
The investigation found that as many as 40 vulnerable girls across Rochdale and its neighbouring town of Heywood had been subjected to grooming by a network of men, who were mostly takeaway workers and taxi drivers.
As a result of the inquiry seven officers were served misconduct notices, but only one detective inspector, who had since retired, was found to have a "case to answer" – the others were given further training.
However, the problem of child exploitation in Greater Manchester is far from solved, and there are several organisations working with victims in the city and supporting them in speaking to police to try to bring offenders to justice.
Manchester charity Mancunian Way runs a project called Stay Safe, financed by the Big Lottery Fund, which aims to upskill young people so that they are able to make positive life choices that keep them and their friends safe. The charity also links up with the police to highlight vulnerable young people, so that support can be put in place to reduce their risk of CSE.
"GMP have gone through a whole re-education."
The charity's chief executive, Nick Buckley, told BuzzFeed News that he has seen a marked change in police attitudes to child sexual exploitation compared with five years ago – but said there is still a way to go.
"If a child is abducted it's front-page news – it isn't really a problem in this country it's so rare – but child sexual exploitation is a huge problem, a real problem," he said.
"Greater Manchester has had its own problems, in Rochdale, and we've uncovered quite a few cases. It's not a new thing; it's been going on for centuries. The difference now is people have recognised it, people are talking about it.
"They're good compared to other forces I'd say, but they're playing catch-up. Because we had issues in Rochdale, GMP is probably more on the ball; because Manchester did have issues they've had to really look at how they police that. GMP have gone through a whole re-education.
"In the past there was a belief that it was the girl's fault anyway – or the boy's – if they kept going round to [their abuser's] house. Those attitudes have gone, but that takes time."
"We've come a long, long way from where we were 10 years ago."
Lloyd agreed that although policing has come a long way, there were still several challenges that officers faced, including detecting sexual exploitation within the family and dealing with online grooming, as police in Greater Manchester continue to tackle CSE.

"I think we need to continue to resource the agencies involved," he said, "and I think the one thing we need to do more of is educating young people themselves, give the potential victims the confidence to say 'That's not acceptable.'"

He added: "We can never say it's a good news story because as long as there is someone being exploited and abused, that is absolute for them. If you ask me will there be no further victims, I can't promise that, but what I'm absolutely certain of is that we've come a long, long way from where we were 10 years ago. But this is an issue that we are never going to be complacent about."