How The Grenfell Tower Fire Showed The Best And Very Worst Of The Media
Impersonating victims' relatives. Pretending to make donations. Photographing grieving survivors despite their pleas to stop. In the shadow of the ruined tower, survivors of the Grenfell fire have seen the dark side of the press. But some residents don't want the journalists to leave.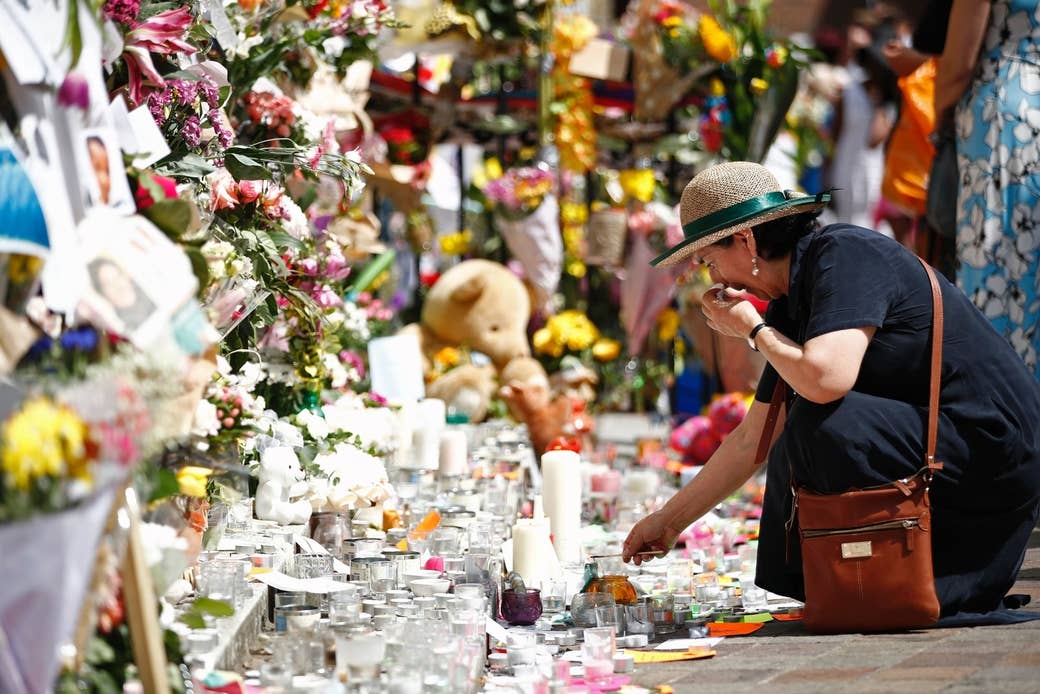 The UK has witnessed an unprecedented three mass-casualty tragedies in a matter of weeks, and the media has experienced intense scrutiny over how reporters do their jobs. Are they bearing witness and raising important public safety issues? Or just intrusive, prying jackals? Those who lived in and near Grenfell Tower have some idea of where the balance should lie.

The eyes of the world's media have been trained on the west London tower block since a huge fire broke out there in the early hours of Wednesday morning.
Journalists descended on the north Kensington estate, and in the shadow of the destroyed tower, residents have seen the dark side of the press.

On Wednesday, the day of the fire, a group of visibly grieving women outside the Rugby Portobello community centre pleaded with and eventually shouted at the photographers who were refusing to stop taking pictures of them.
Throughout the day reporters, photographers, and camera crews honed in, often en masse, on anyone who looked visibly upset.
On Thursday, as Labour leader Jeremy Corbyn was visiting volunteers and survivors inside St Clement's Church, a journalist attempted to gain entry to the church by claiming she was trying to donate clothes.
These were not isolated incidents. Volunteers and other reporters told stories – in one reporter's case about themselves – of journalists sneaking into family centres to approach grieving relatives inside.
Then on Friday it was reported that a journalist from The Sun had attempted to impersonate a relative of Grenfell resident Marcio Gomes in order to interview him in hospital. King's College Hospital told BuzzFeed News it would be making a complaint to the press regulator, while The Sun denied the claims in a strongly worded statement.
On the same day, the Daily Mail and The Sun both ran stories naming and picturing a fourth-floor resident whose faulty fridge was reported to have started the fire.

According to The Guardian, the Mail story prompted around 1,300 complaints to the Independent Press Standards Organisation, making it one of IPSO's five most complained-about stories.
These incidents had an effect on the ground. Even by Thursday, a day after the fire, people were noticeably less receptive to journalists. Residents were not as keen to share their stories. Centre staff became less cooperative, at one point refusing to answer even basic questions.
A police cordon around Westway Sports Centre was set up, an officer said, to protect families from press intrusion. Part of the platform at Latimer Road tube station – which looks out on Grenfell Tower – was taped off and guarded by two officers who said they had been stationed there to prevent journalists from taking photographs and approaching passengers, while station announcements also warned that photography was not permitted.

Residents themselves said they wanted the relentless approaches to bereaved family members to stop; they wanted to be able to openly grieve without running the risk of their photograph being splashed across the world's front pages, and they did not want the coverage to encourage the "disaster tourists" who are invading their community to take pictures of the blackened tower.
In a viral video clip, west London filmmaker Ishmahil Blagrove encapsulated the mood by railing against the mainstream media.
But in spite of all this, residents on the estate also said they did not want the press pack to leave – they wanted answers, and wanted the press to help make sure they get them.

When people on the estate were asked what they wanted most, the answer was to see someone held to account for the disaster. And that is why they don't want the reporters to leave them to grieve in peace.
Maggie Roach, 51, watched the horrors unfold through her bedroom window.
Sitting at her kitchen table, with the open door looking out over the burned-out high-rise building, Roach said that despite the negatives, she wanted the media to keep up its interest in Grenfell Tower, and help residents get the answers they so desperately needed.

"Yesterday I wanted them to go away," she told BuzzFeed News. "There's an element of 'please go away and let us get on with it', and an element of 'stay so we can find out the truth'. The press can sometimes be wicked and evil, and people know that. I've heard they might have not always reported things correctly – changing up people's stories. But if the press tell the truth, and support us, and help us to get answers, that's a good thing."
Roach said that while she is aware the world's media may start to lose interest when the next big story breaks, for her and hundreds of other residents, the issues are not going away. "I watched that from my bedroom window when that went up. That's not a news story that I saw – that's something that I'm going to remember for the rest of my life. That won't ever go away for me.
"It was horrific. We're going to have to live with it, live with the memory of it, watch that," she said, gesturing towards the tower.
"We don't even know what the next step is. We're still stunned. When something like this happens on your doorstep, you're in shock."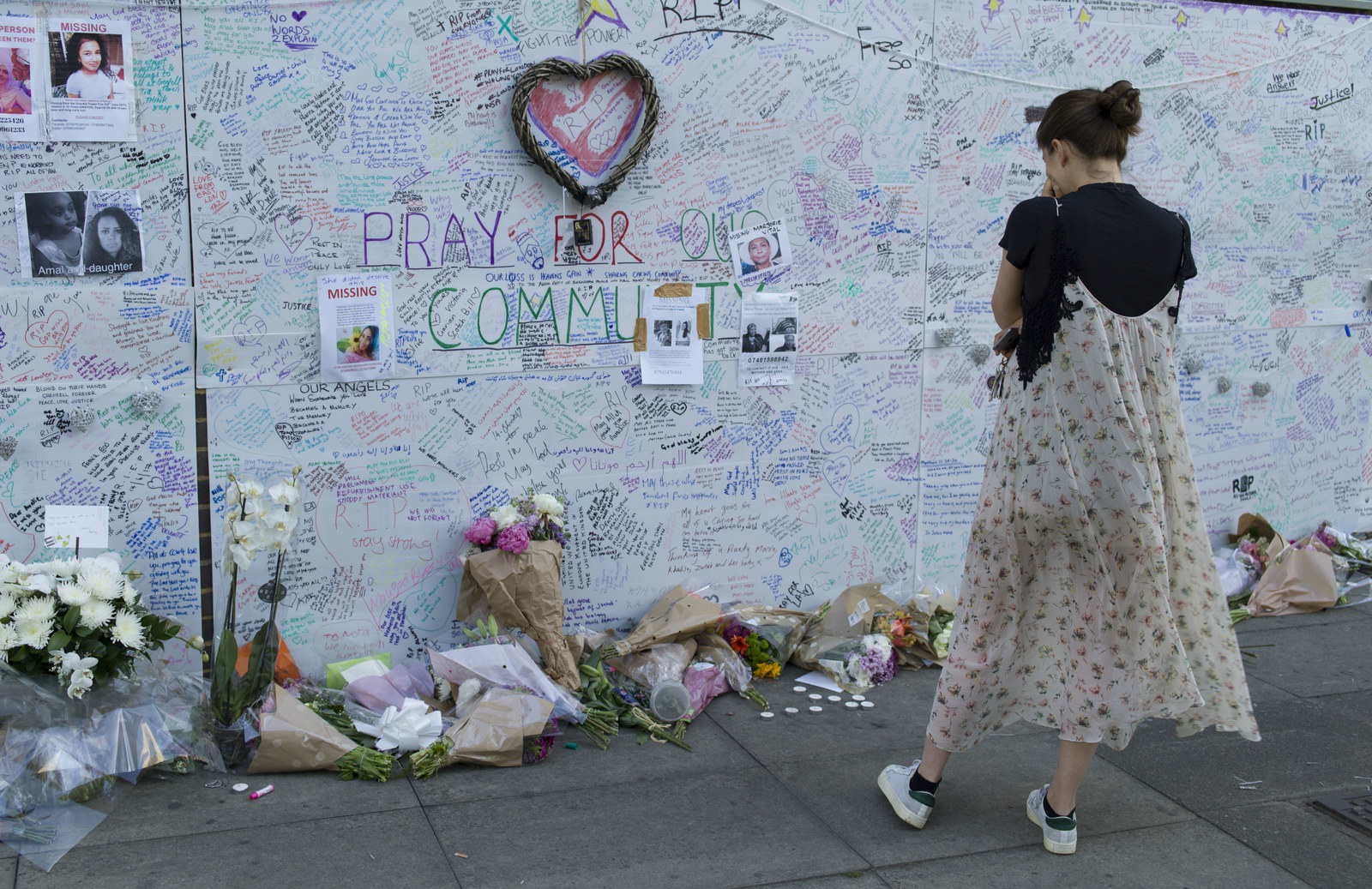 For Mercy Banda, 53, a social worker who set up a refuge in the Methodist Church early on Wednesday morning, the issue is similarly complex.

She told BuzzFeed News she had to repeatedly stop journalists from entering the building, and had even had to ask the police to step in when camera crews refused to give people space. "I've stopped a couple [of journalists]", she said. "I had a policeman working with me yesterday, he would notice if it was becoming too much and would make sure the press moved to one side and let people grieve.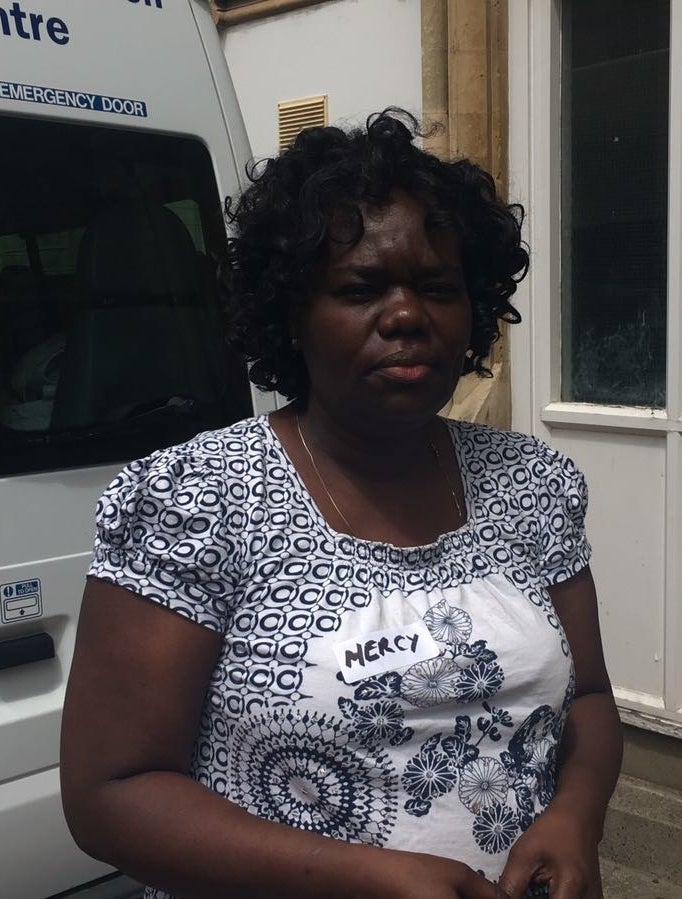 "We've had people coming into their faces and we've had to turn the reporters away and said, 'You have to give them space – go and interview somebody else who is ready to talk to you.'"

Banda, who used to live in the tower before moving to a different house on the same estate, nevertheless agreed that journalists had an important role to play in uncovering the truth of what happened at Grenfell, and finding out why concerns residents had been raising for years had consistently been ignored.
"The community is very angry," she said. "They want answers now. They don't want them next week, they don't want us to be kept in the dark. Give us some answers. That's what we want, we want some answers.
"It's always been political here. We go to meetings but our voices are never heard, our views are not heard, they're always overridden. They want the press to be here; they are willing go to the press and say, 'Look, I will talk to you.' We want answers for the community out here."
Fahim Mazhary told reporters how his son's friend heroically rescued his mother from the tower. But the 62-year-old said he was constantly harassed by journalists as a result: "I said, 'It's not the time to interview him,' but they kept calling, saying, 'Have you got a picture of his mother?' They pestered us."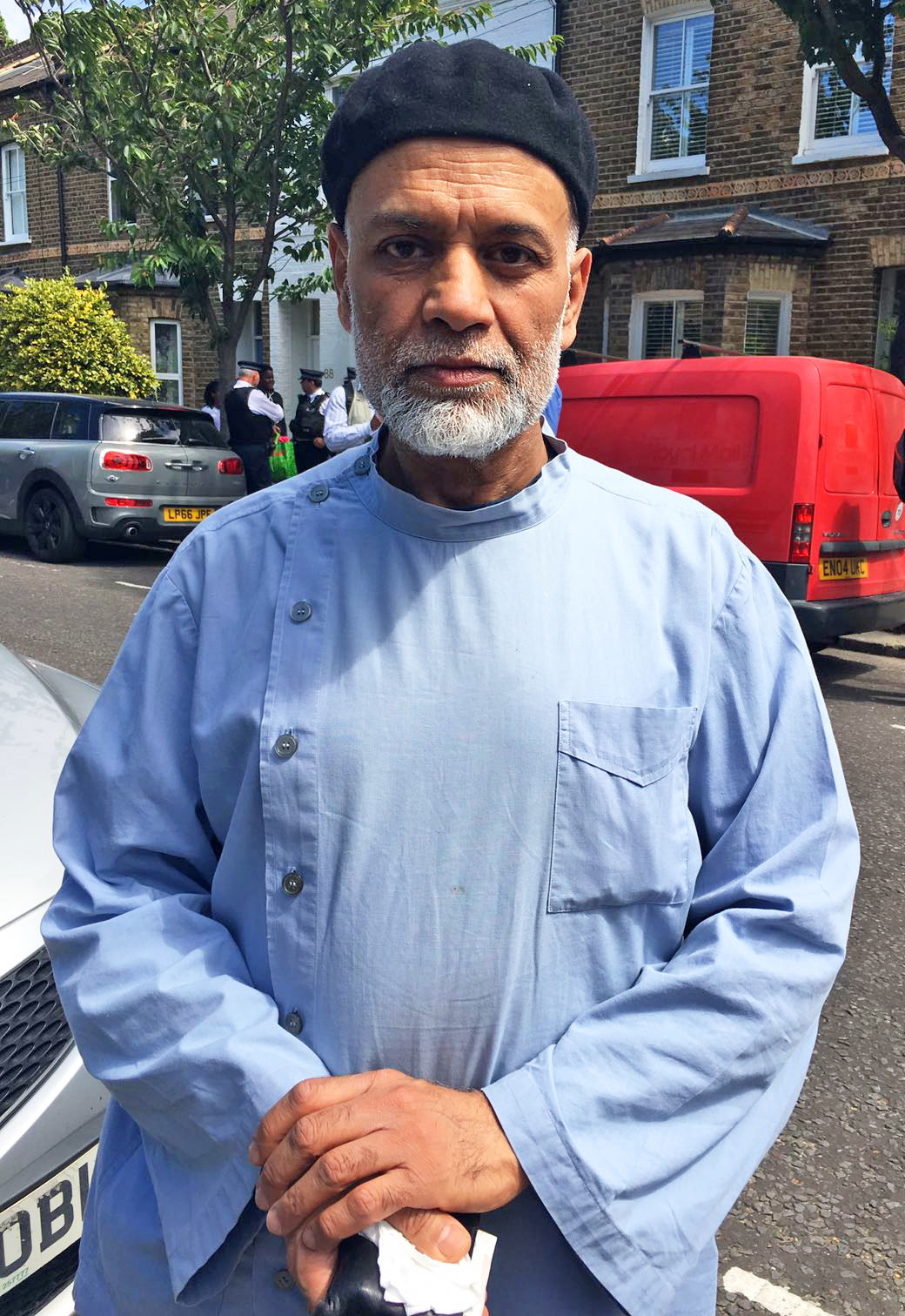 He wants journalists to not only report on the circumstances and aftermath of the fire, but also shine a spotlight on the wider issues facing the community.

"The fact that we are where we are is that they didn't listen to residents," he said. "If this doesn't achieve it, how else are we going to achieve it? They're doing social cleansing. We wanted people to be aware of the issues were are already facing, to be aware that we exist, we're here, we have a right to this area, we've been here longer than they've been in many cases.
"If nothing happens, if no steps are taken, if nothing substantial gets done, that would be another tragedy. I think [journalists] should stay focused. Of course they need to cover the dead, but parallel with that should be that this is not in vain."
He added: "They've paid the ultimate price with their lives, but we're doing something about it now that's very important. When the attention is taken away a week or two weeks later, that's when we need the real work to begin."