A London-based travel company has been forced to backtrack after it started offering holidays to UK passport holders only.

Love Holidays, which is based in Hammersmith in west London, recently changed the terms on its website to say that those who booked holidays with the company agreed that "All members of your party are UK or Irish citizens who hold or will hold full UK or Irish passports".
The move left many of its customers in turmoil, some of whom had booked with the company in the past and did not realise the terms and conditions had changed when they paid for their most recent holiday.
Other customers were turned away after telling Love Holidays that they held a European passport.
Krzysztof Krajewski, 45, had booked a week-long holiday to Turkey in September for him and his wife Monika to celebrate their 20th wedding anniversary. It was to be their first holiday abroad together aside from trips back to Poland.
He told BuzzFeed News: "I really love this country, so I normally travel around the UK. We have never been on holiday in a hot country.
"As this was a very important holiday we spent a long time to choose our holiday, country, hotel, and all what we needed to make us happy on this special occasion." He said the couple eventually settled on a 5-star all-inclusive holiday to Turkey.
He said he and Monika, 41, who both work for DHL, were looking forward to their trip, and had started to buy items to take away with them as they planned for what should be "the best holiday in our 20-year married time".
However, Krajewski, who lives in Peterborough, then found out through a friend on Facebook that Love Holidays had been turning down bookings from other Polish people, so he contacted the company.
He said he had printed the terms and conditions at the time of booking, which did not mention holding a British passport. However, when he contacted the company, he said Love Holidays sent him the new conditions and told him that his holiday would be cancelled – but that he was still liable to pay the £1,200 balance.
He asked the company for a full refund of his £158 deposit, and asked his bank to cancel further payments to the company, but he says Love Holidays told him that although his hotel booking would not be honoured, he would need to still pay for flights, transfers, and parking.
He said he spent much of a recent trip away talking to the company and trying to sort out his holiday booking. He told BuzzFeed News: "I went with my son to the Lake District to walk round the mountains, but I couldn't do anything. I spent a lot of time on [the company's web chat], I was stressed."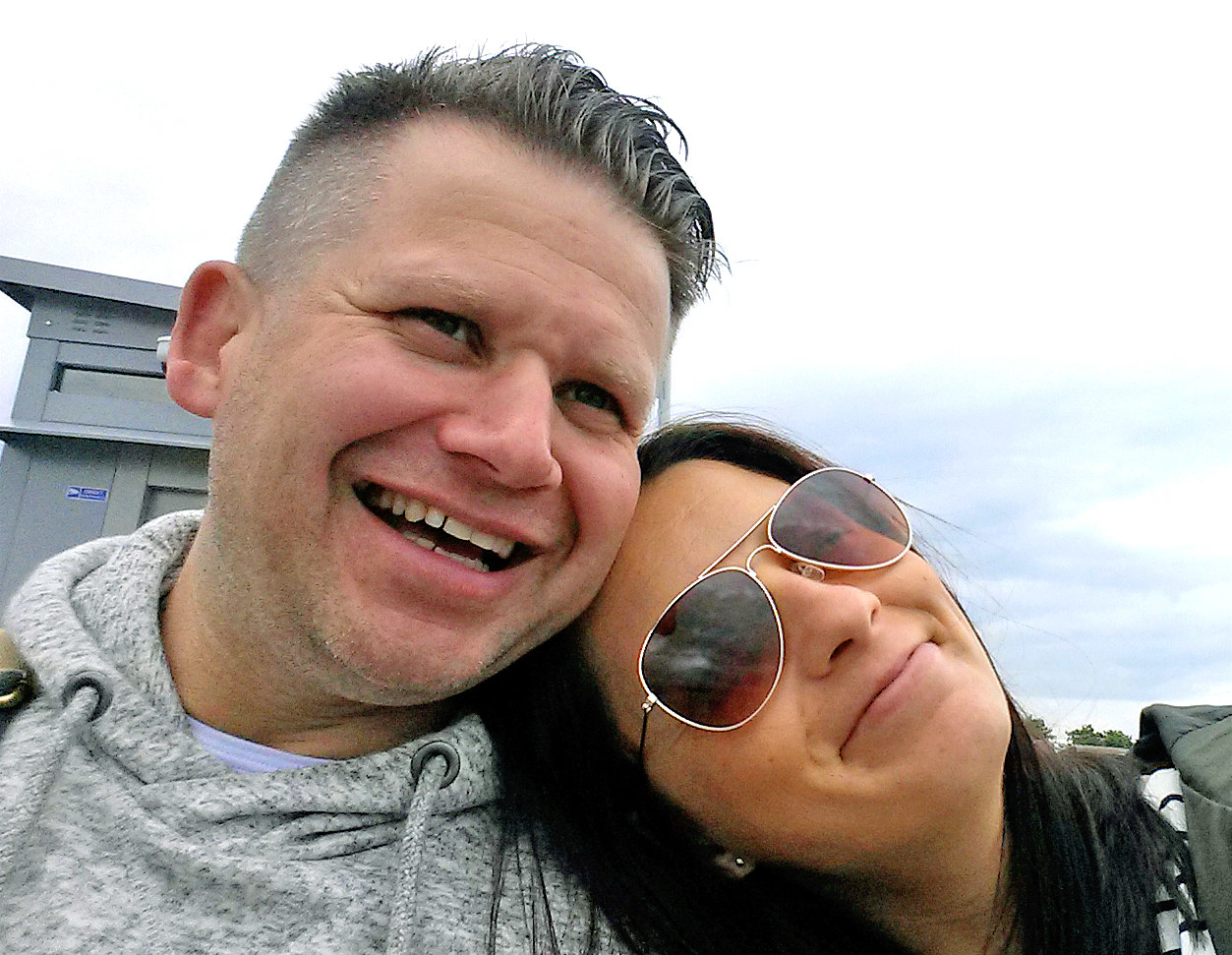 After Love Holidays backtracked and changed its terms and conditions on Friday, Krajewski was told he could travel with the company, but he says he no longer trusts it, and wants his money back.

He says Love Holidays has now promised to refund his deposit, but he has yet to see the money.
He told BuzzFeed News: "To be honest this should be the best holiday, but turned out to be the worst, and still I'm not sure if I will get my full refund and if I will able to go for my holiday.

"It is my 20 year-anniversary, it should be one of the best holidays of my life, but I said to my wife I don't want to go anywhere, I don't trust anyone, we can go to Poland if you want.

"In my opinion that is what is going to happen after Brexit, some companies think they can do what they want, they can cheat and lie to EU citizens without any consequences. But the UK is still with EU and this kind of company should treat all people with the same status.
"Me and my wife were left feeling like people of the second sort, with no respect, and now we know how the UK will be treating all EU citizens after Brexit."
Gosia Joyce, from St Albans in Hertfordshire, was turned away by the company as she did not have a British or Irish passport.
Joyce, who holds a Polish passport, told BuzzFeed News: "I wanted to book and I looked on their website and found a good deal, I would normally buy online." She said she ended up calling the call centre to ask a question about her booking, and was then told she could not purchase the deal.
She said: "The guy asked me 'do you have a British passport?', and said 'to buy a holiday from us at least one of the leading passengers must have a British passport'. They couldn't really explain whose idea it was.
"I've been here 11 years but they said the best thing to do was to book through a Polish travel agency, but I live in the UK, it's totally unbelievable to be honest.
"I don't want to use the word discrimination, but at the same time we live here, work here, and simply want to go on holiday."
Marzena Byrska, who is also Polish, had booked a holiday with the company and after hearing other people's problems, she decided to contact the company to check.
She was told that while her holiday was safe as she had paid for the trip several months ago – before the conditions changed – the company would not be offering bookings to non-British citizens in future.

Byrska said she had used the company several times in the past and had never had a problem before, saying: "They're quite a good company."
She told BuzzFeed News: "We're travelling to Bulgaria at the end of August. I hope it's not going to affect me. Even if people tell me it's not going to be a problem I'm worried, maybe something will happen at the airport or when the time comes to check in online. I hope this is not going to affect me, I'm planning the holiday with my daughter.
"I think it's some kind of discrimination. They've said something about the different rates in the hotels for British people. I don't know what the reason is behind it."
Fawad Mir, a spokesperson for Love Holidays, said the company added the clause to its terms and conditions around a couple of months ago, in an attempt "to make sure we don't inconvenience people who have made a booking with us".
He said the company had added the clause due to hotels operating dynamic pricing, where customers of different nationalities are charged different rates, based on their perceived ability to pay.
Mir said customers who did not have British passports had on occasion struggled to check in when they arrived at their hotels, as their holiday had been booked based on the rate offered to UK nationals.
"It's just a market variation across the EU. We're only doing that because of our suppliers, we're just a booking service," he told BuzzFeed News.
"We've had issues with customers turning up and not being able to check in. In general that's what we're trying to avoid.
"What we're advising them to do is call our call centre and we will call the hotel. It's not that we don't want their business, we do. We're not discriminating, we're trying to be a bit up front."
After BuzzFeed News contacted ABTA, the association of travel agents and tour operators, for comment, the company rowed back and changed the terms on its website, saying bookings had to be made by an EU passport holder.
An ABTA spokesperson said: "UK tour operators selling flight based package holidays in the UK are legally obliged to have an Air Travel Organiser Licence (ATOL). This licence financially protects customers if the ATOL holder goes out of business.
"The licence only covers sales in the UK, but it irrelevant what passport their customers might hold. We are in discussion with Love Holidays about their terms and conditions."
Several legal experts also told BuzzFeed News that Love Holidays had been acting unlawfully by only booking holidays for British and Irish passport holders – under both EU and UK law.
Erica Howard, an associate professor in law at Middlesex University who holds a doctorate in law from the University of London on racial discrimination within the EU, said: "It's definitely not on, it's against the Equality Act 2010. It's direct discrimination in the provision of a service. Race includes nationality so that's discrimination, they cannot do so whatever their motivation.
"They can't discriminate between UK passport holders and other passport holders. There is a prohibition on nationality discrimination in EU law under one of the treaties. That applies to EU citizens in other member states. Definitely the UK company is in the wrong."

She suggested that anyone who had lost money should contact a solicitor or legal centre, adding: "They could have a discrimination claim because they have been refused a service, but the trouble is that with court fees and lack of legal aid it can cost a lot."
Dr Rebecca Zahn, a specialist in European law at the University of Strathclyde, said: "Only offering holidays to British people, that would fall foul of the treaty on EU citizenship – you can't discriminate on nationality.
"A Polish citizen legally resident here and a British citizen should be treated in the same way – by putting a blanket ban it would fall foul of EU law.
"They're breaching EU law but those provisions on citizenship and access to services, they are directly effective in UK law – they're part of UK law, but they stem from EU law."
Dr Joelle Grogan, a lecturer in law at Middlesex University and a European law specialist, agreed that Love Holidays had been acting unlawfully.
She said nondiscrimination under nationality was guaranteed to citizens under Article 18 of the Treaty on the Functioning of the European Union.
She told BuzzFeed News: "This is clear discrimination, because the hotel is behaving illegally, it can't ever justify a UK company behaving illegally.
"You can't take advantage of an illegality in a different country. It's clear discrimination with no objective justification whatsoever."

A spokesperson from the Equality and Human Rights Commission said the organisation was monitoring the situation, and added: "It's unlawful to discriminate on the grounds of race which includes nationality."