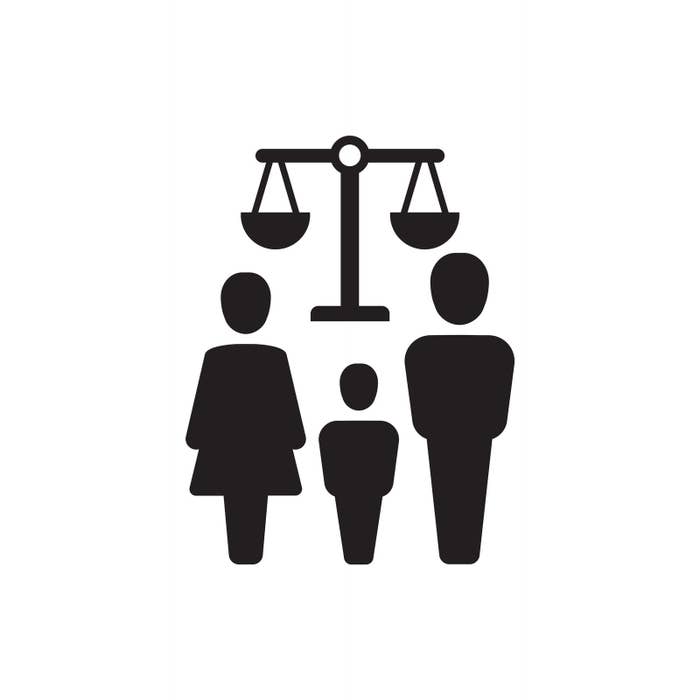 Charities and campaigners have welcomed the government's long-awaited Domestic Abuse Bill, but have raised concerns over a lack of sustainable funding for crucial domestic abuse services.
The bill, which was due before Christmas but delayed by the Home Office, bans cross-examination of victims by their alleged abusers in the family courts, following a campaign by domestic abuse survivors, charities, and MPs.
In May last year BuzzFeed News reported that domestic abuse victims were losing custody of their children after being cross-examined in court by their abusive ex-partners.
The move was welcomed by MPs and charities, as were a raft of other measures put forward in the legislation. However, campaigners said without more sustainable funding, the bill risked having less impact than the government hopes.
Labour MP and chair of the Domestic Violence All-Party Parliamentary Group Jess Phillips told BuzzFeed News: "I think it's brilliant that we have this piece of legislation, but words written on goatskin are meaningless without resources."
In a joint statement, the charities Barnardo's and Action for Children welcomed the bill, but said it should "ensure that all children and young people affected by domestic abuse have access to specialist support services in their area. The government needs to work with local authorities to end the current postcode lottery of services for children."
Government analysis has put the cost to society of domestic abuse at £66 billion and the government said it wanted to tackle "these horrific crimes."
According to the research, the vast majority of this cost (£47 billion) was a result of the physical and emotional harm of domestic abuse; however, it also includes other factors such as cost to health services (£2.3 billion), police (£1.3 billion), and victim services (£724 million).

Other measures in the bill and corresponding government commitments include Domestic Abuse Protection Notices and Orders to further protect victims and place restrictions on the actions of offenders, £8 million of Home Office funding to support children affected by domestic abuse, and non-legislative actions will see further support for children affected by domestic abuse as well as victims who are elderly, have a disability, are men, or are migrants, as well as those in the LGBTQ community.
Unveiling the bill, Home Secretary Sajid Javid said: "Domestic abuse shatters lives and tears families apart. It can happen anywhere, to anyone.
"Protecting victims, as well as supporting survivors, is at the heart of our strengthened response to this horrific crime.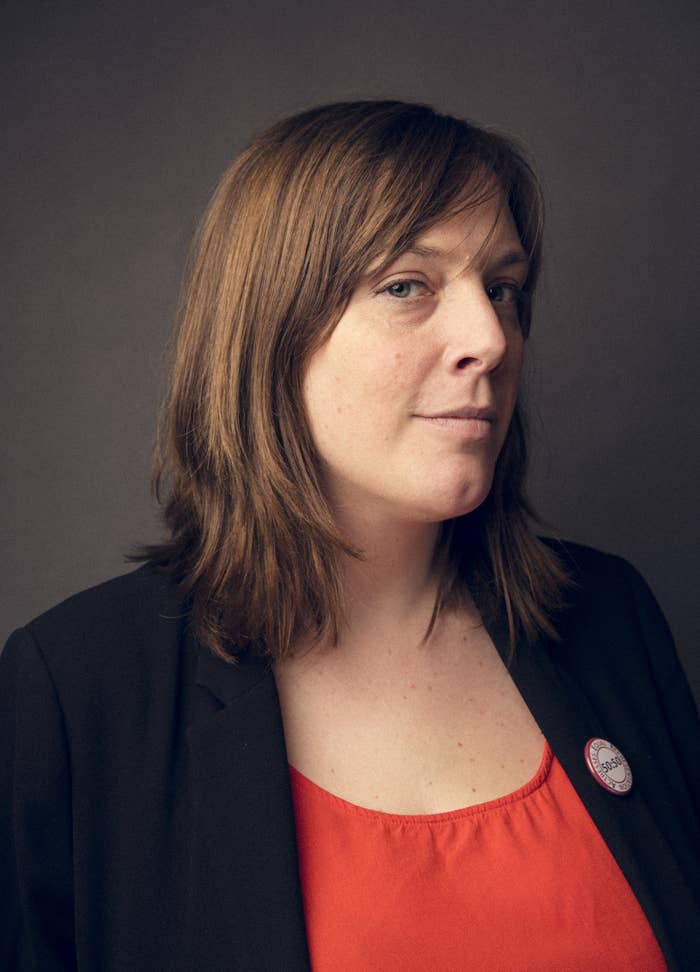 "Our draft Domestic Abuse Bill and wider package of measures, unveiled today, will bolster the protection for victims and will help expose and bring the vile abusers to justice."
Phillips said that the bill had had cross-party support, with MPs working on it for two years. The most important provisions that she was hoping to see, she said, ahead of the bill being released was support for services for black, Asian, and minority ethnic victims and migrant women, and an end to cross-examination in the family courts.
"I've been working alongside charities," she told BuzzFeed News, "and that is what we wish to see change, desperately need to be changes put in place. People only have to look at the story about forced marriage over Christmas to know there are serious gaps in [services for] some of the most vulnerable."
However, Phillips said that the government was bringing out the legislation at the "worst possible time" because during the three months between January and March, domestic violence services up and down the country would be trying to secure the funding to stay open.
"These three months in any support provider are always difficult," she told BuzzFeed News, "because you're not sure where your funding is coming from in April. I've had charities from the north and south of the country contacting me because they don't know where their funding is coming from in April."
Heather Pringle, a development worker with Northumberland Domestic Abuse Services told BuzzFeed News that the organisation — the only specialist domestic abuse service in Northumberland to offer support and counselling for children — will have to shut its doors at the end of March if urgent funding is not found soon, after it was turned down for a government grant and unsuccessful in two other bides.
She said that despite asking the Home Office twice, they have not been told why they were not allocated some of the £8 million, and that staff are deeply concerned about how the hundreds of people they help every year will be affected by the closure.
"In November we launched a fundraising campaign and had some bids in," Pringle said, "as we're on the other side of the new year [closing in] March is looking ever more likely."
"We can see commitment [from the government] on what's recognised to be urgent need, but we're not really feeling any of it up here," she told BuzzFeed News. "If they're committed to supporting children, there's going to be nothing like this in Northumbria from March onwards. The future is uncertain."
The situation that Northumberland Domestic Abuse Services is in, Pringle said, is not unique: "It's reflected across the UK — charities are shutting left, right, and centre."
Katie Ghose, chief executive of the Women's Aid Federation, said: "For far too long, the response to domestic abuse has been a postcode lottery, with resources often focused on so-called 'high risk' cases. An estimated 21,084 referrals to all refuges in England were declined in 2017/18, averaging over 400 referrals declined each week. This is not good enough."
She went on: "Our national network of life-saving support services are struggling to meet demand while continuing to do their extraordinary work. Uncertain, shoestring and diminishing budgets make their work harder every year."
However, she added: "The Domestic Abuse bill has the potential to create a step change in the national response and this must be backed up with sustainable funding for our life-saving network of specialist support services to make a real difference to survivors' lives.
"We look forward to working with the government, our member services, and survivors themselves to make sure survivors have the resources and support they need, as well as address the root causes of domestic abuse so that every woman and child can live free from fear and abuse."