Keir Starmer Told MPs At The First "Virtual" PMQs That Dozens Of British Firms Offering PPE Had Been "Ignored"
At his first PMQs as opposition leader, Starmer also pressed Dominic Raab on the government's failure to make progress on its 100,000-a-day testing target.
The journalists at BuzzFeed News are proud to bring you trustworthy and relevant reporting about the coronavirus. To help keep this news free, become a member and sign up for our newsletter, Outbreak Today.

At his first PMQs as opposition leader, Keir Starmer called on the government to work with Labour to secure contracts for British manufacturers to supply frontline workers responding to the coronavirus with protective equipment — after he said dozens of companies in the UK had not had a reply from the government to their offers to help.
Labour has said that following a letter from shadow cabinet office minister Rachel Reeves to cabinet office minister Michael Gove expressing concerns about the shortages of PPE, dozens of British companies have said their offers to help the government "have not received a reply."

The opposition party said it had heard from 36 companies, including Issa Exchange Ltd in Birmingham, which said it had offered a quarter of a million aprons and masks; Network Medical Products in Ripon, which said it could provide 100,000 face visors per week; and CQM Learning, which had offered to provide 8,000 face shields per day.
Labour said it had passed the details of these companies over to the government to help support the national effort to get equipment to the front line.
Speaking in the chamber, Starmer said: "There's a significant gap between promise and delivery, and over the last few days, it's emerged that British manufacturers have got in touch with many members of the opposition, probably members from across the house, saying that they offered to help produce protective equipment but they didn't get a response from the government."
The Labour leader said that while he understands "due diligence" and that the government could not take up every offer, that "some of those who offered to help are now supplying to other countries, so they clearly could have supplied in this country, and something's going wrong."
"There's a pattern emerging here," he added, "we were slow into lockdown, slow on testing, slow on protective equipment, and now slow to take up these offers from British firms."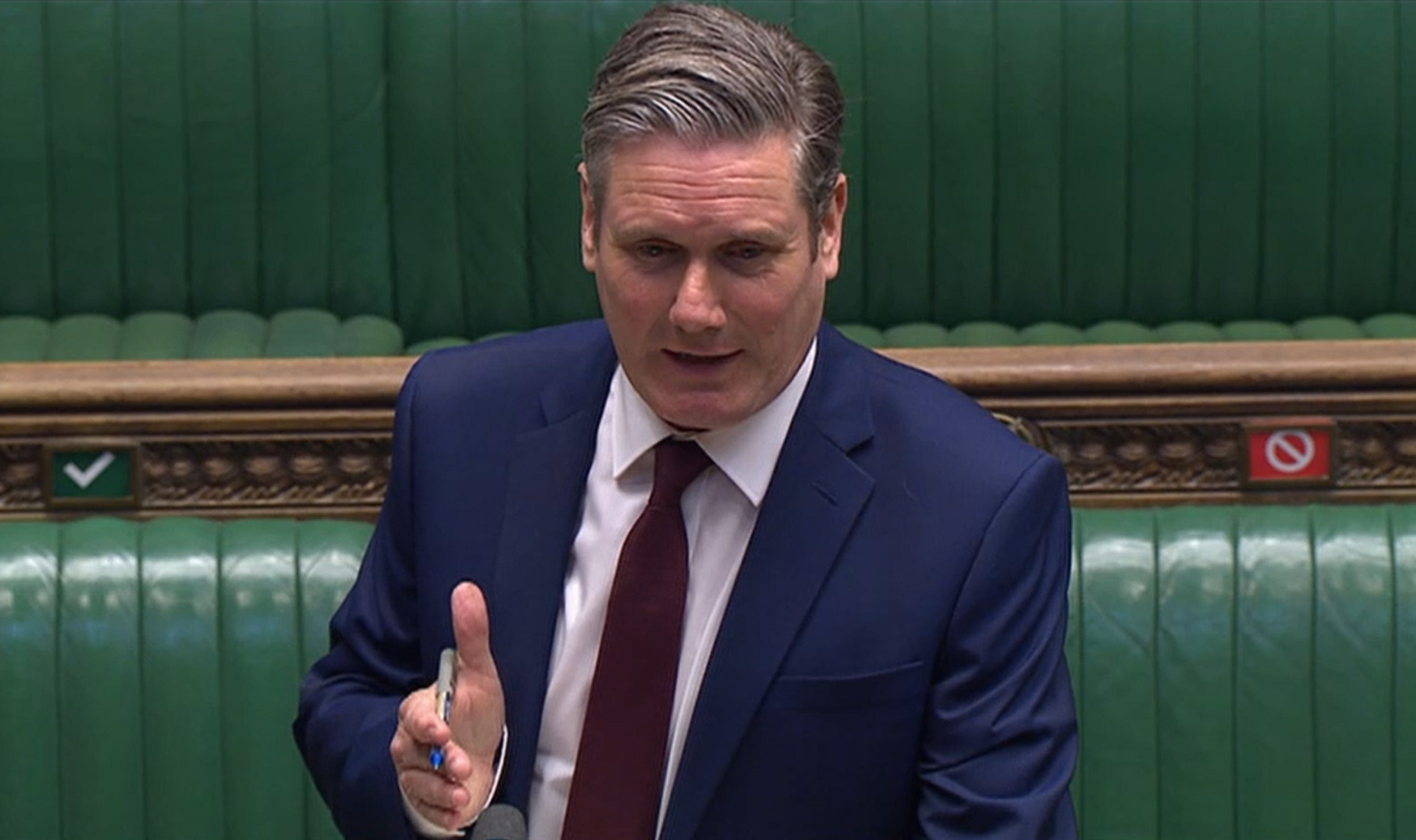 Speaking on behalf of the government, first secretary of state Dominic Raab — who is deputising for the prime minister while he continues his recovery from COVID-19 — said that all offers receive a response and that not all equipment would meet UK safety standards.
"I don't accept his premise that we've been slow — we've been guided by the scientific advice...at every step along the way," he said.
Responding specifically on the PPE offers, Raab said: "It's not quite right to say they must have been acceptable for UK standards just because they're supplying different needs for different countries abroad.
"Eight thousand businesses have offered PPE in response to the government's call, and every business receives a response. Three thousand of those 8,000 are followed up, where they've got either the specification or the volume that makes it a sensible thing for the NHS to do."
He added: "In other countries that have distributed PPE without those high standards, they've been distributed with faults or flaws. They've had to be recalled, and health workers in those countries have had to go in isolation."
Wednesday's PMQs were the first to be held under the new "hybrid" Parliament system — put in place to enforce social distancing regulations during the coronavirus pandemic.

It saw just a small number of MPs present in the chamber — including Raab, Starmer, and speaker Lindsay Hoyle — while the majority, including SNP leader Ian Blackford and acting Liberal Democrat leader Ed Davey asked questions via video link.
The hybrid measures will be in place until at least May 12, when they may be extended — or potentially widened to allow more members to join remotely.
The virtual format passed without incident. Screens were placed in the chamber to allow those who attended in person to be able to see their "virtual" colleagues. There were also marked points on the famous green benches to ensure that MPs were sat 2 metres apart.
Starmer also pressed Raab on deaths of NHS and care workers, and the government's failure to make progress on testing with just eight days to go for it to meet its 100,000 tests a day target.

Former leader Jeremy Corbyn was in the chamber, watching proceedings from the backbenches.
The prime minister's spokesperson said he had watched PMQs from Chequers, his official country residence, where he is recuperating.