Facebook Has Been Accused Of Sexism For Banning An Advert Showing A Woman Shaving
The social network told BuzzFeed News that "ads must not contain adult content" as "some audiences within our global community may be sensitive to this type of content".
Facebook has banned an advert that shows a woman shaving her legs, because it breaches the social network's rules on adult content.

Friction Free Shaving, a subscription razor service for women, produced the light-hearted advert, which was filmed in a real bathroom rather than a studio and stars a "real" woman rather than a model in a bid to reflect women's everyday experiences of shaving.
It introduces the concept of "shoga" – or shaving yoga – and shows the woman in the advert contorting herself into different positions as she tries to shave her legs. During filming, the woman wore a nude bikini, but in the video this has been covered with "modesty bars" so she appears to be naked.
Facebook says "ads must not contain adult content", adding that the reason for this is "because some audiences within our global community may be sensitive to this type of content".
According to the social networking site, adult content "includes nudity, depictions of people in explicit or suggestive positions, or activities that are overly suggestive or sexually provocative".
Friction Free Shaving has described the ban as "sexist", adding: "We don't feel that women shaving their legs should be taboo or banned."
Briar Keen, cofounder of the startup, said the company cannot afford to air the advert – which she believes would not breach the Advertising Standards Authority's rules – on television or in the cinema, and that it was designed with Facebook in mind.

She told BuzzFeed News: "We wanted to make an advert that was a bit of fun, describing how people actually shave. That's what it's all about.
"What we wanted to do was do it with a real woman, not a model, in a real bathroom, and we wanted to do it where she looked naked, because women shave naked."
Keen said that while users can still post the video organically on the site, the company has been told it cannot pay to promote the advert – or any shorter versions of it – on Facebook because it is in breach of the platform's advertising rules.
She said: "Facebook is a big marketing platform for us but we can't put any advertising spend behind it. It's just ludicrous, really, when you think you can have young girl in lacy knickers and bra looking suggestively at the camera, and that's allowed, but we got rejected. We're trying to break taboos around shaving and it's not sexual in any way."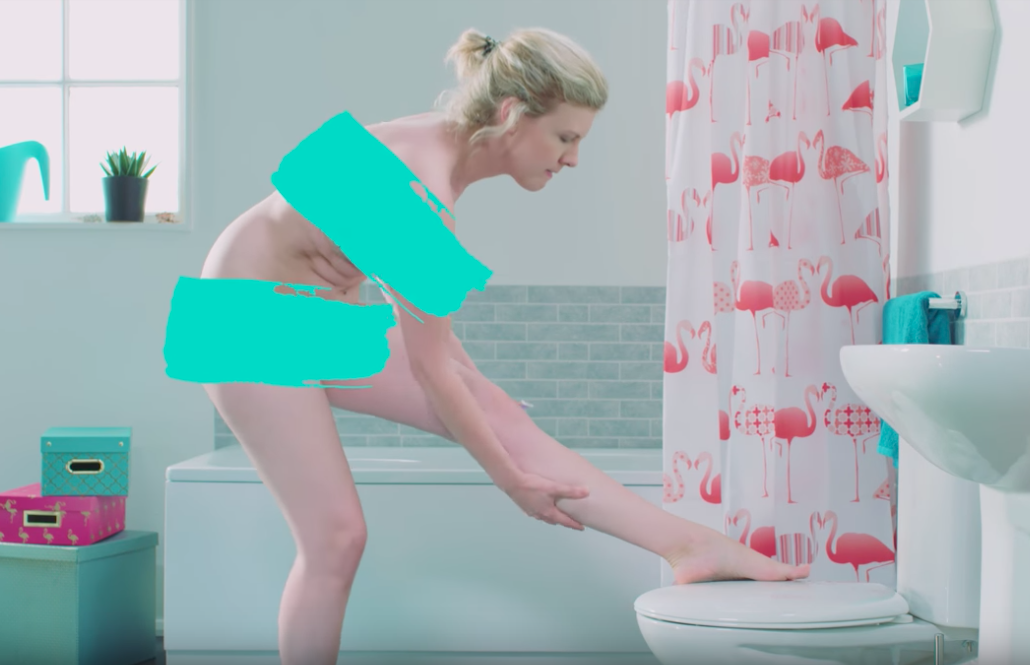 She added: "It seems totally arbitrary – I don't know why they don't just follow the ASA. I understand that they won't run things that are really sexual, but this so isn't sexual. It's about women shaving."

She said the company had appealed unsuccessfully and had since heard nothing from Facebook.
A Facebook spokesperson told BuzzFeed News: "Our advertising policies aim to strike a balance between allowing businesses and organisations to show ads that are of interest and value to people, while also making sure our global community feels comfortable. As a result, there are occasions where we work with our partners before their ads appear on the platform.
"In this instance, the ad was initially rejected for containing implied nudity. We are working with the advertiser to find a solution that is compliant with our advertising policies."