It's okay, it is a blink-and-you'll-miss-it kind of thing.
Especially because she was in disguise the whole time — like, unrecognizably so.
Surprise!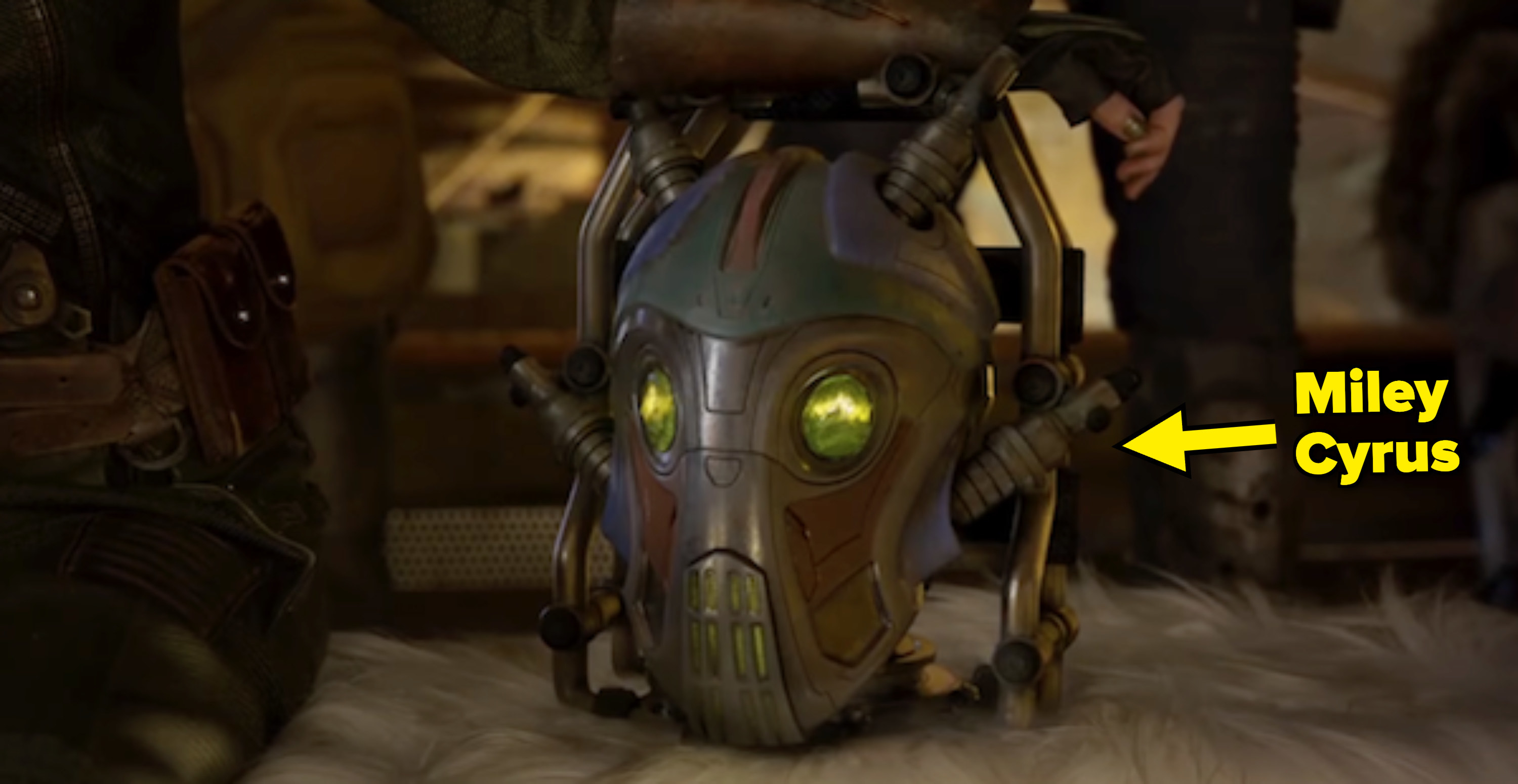 She played Mainframe in a post-credits scene alongside Michelle Yeoh, Sylvester Stallone, and Ving Rhames.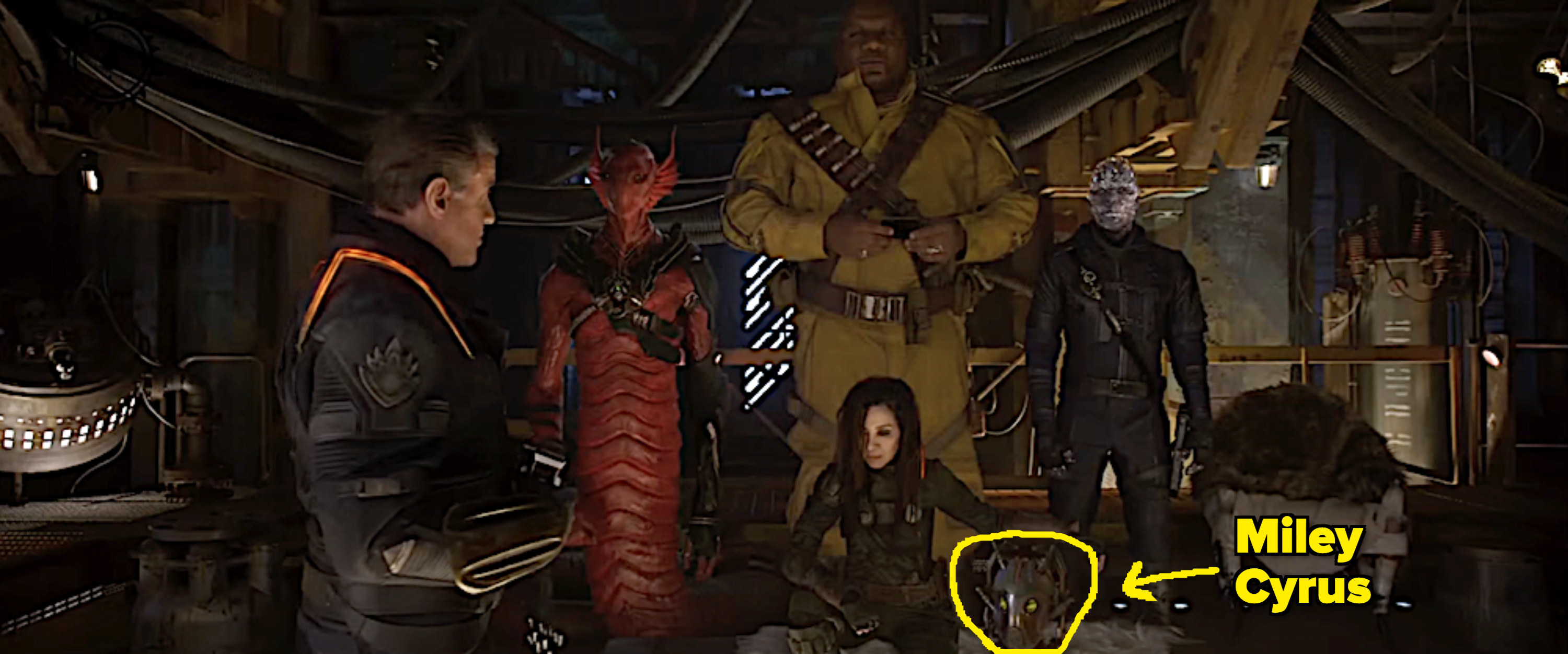 It was a very brief and small cameo.
With the recent release of Vol. 3, fans are curious about whether she reprised her cameo in the third film.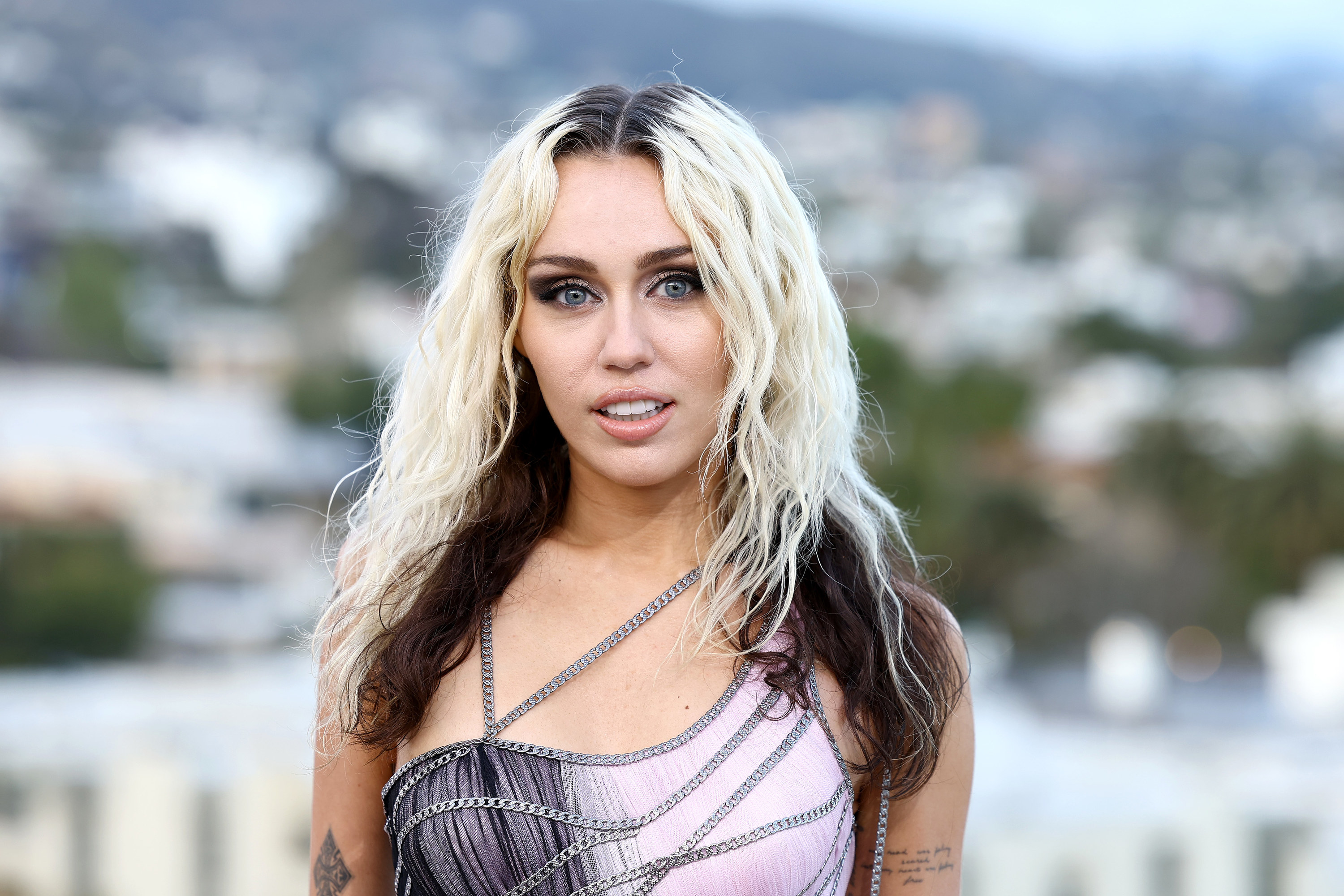 Miley, unfortunately, wasn't able to reprise her role. Sad, but what a fun moment in pop culture x Marvel history!