Lorde Is A Goddamn Pastel Rainbow Dream At The Met Gala
PERFECTION REALLY DOES EXIST.
If you close your eyes and imagine a ballerina dipped in rainbow fairy floss, you could almost sense the absolute perfection that is Lorde's 2016 Met Gala look.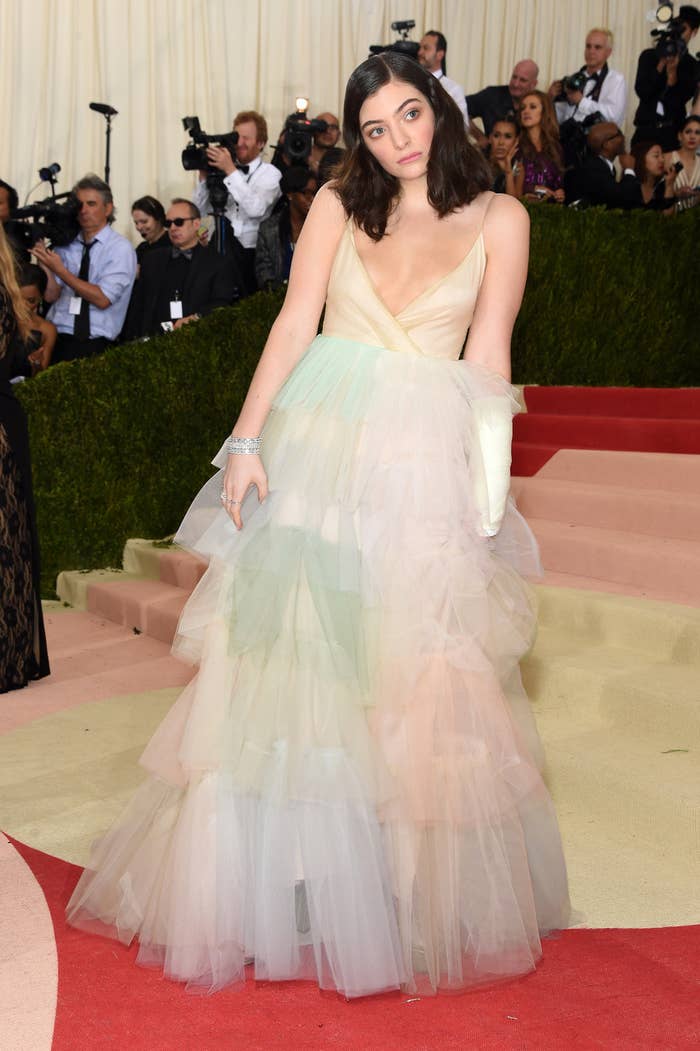 Honestly, it is that good.
Lorde. Girl. This is just almost too much.