Once again, Kim Kardashian has defied the weather forecast, showing up to Kanye's New York Fashion Week show in what can only be described as a full body stocking.
It can only be assumed Yeezy had Kim in mind when he designed this head-to-toe masterpiece.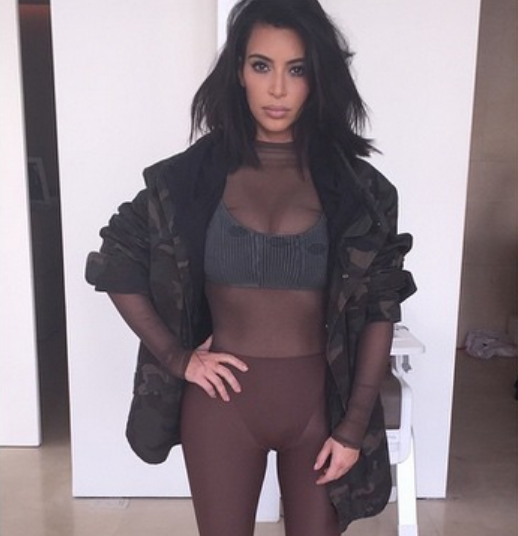 Thank you for sharing this gift with us, Kim.