Five Mates Started A Hilarious Facebook Group About Halal Snack Packs
"Show us a sick pic of ur halal snacky. Where'd ya get it? Is it sick? Is it halal?"
If you're an Australian reading this post, congratulations. You are alive to witness the rise of the halal snack pack.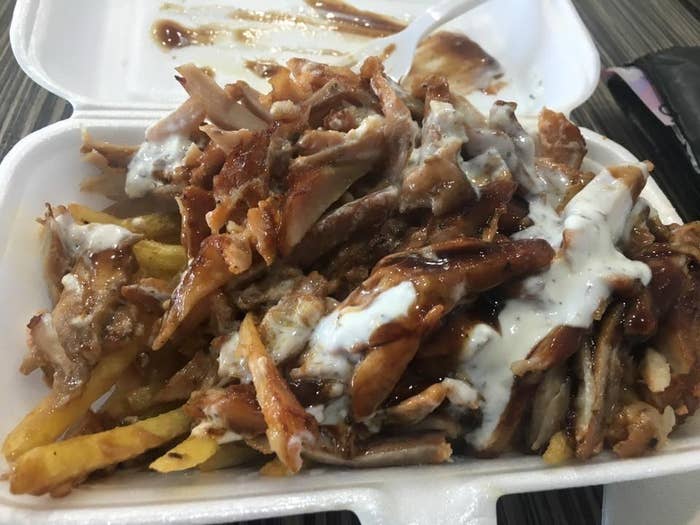 If you're super lucky, you may already be a member of the ever-growing Halal Snack Pack Appreciation Society, which is currently going fucking crazy on Facebook.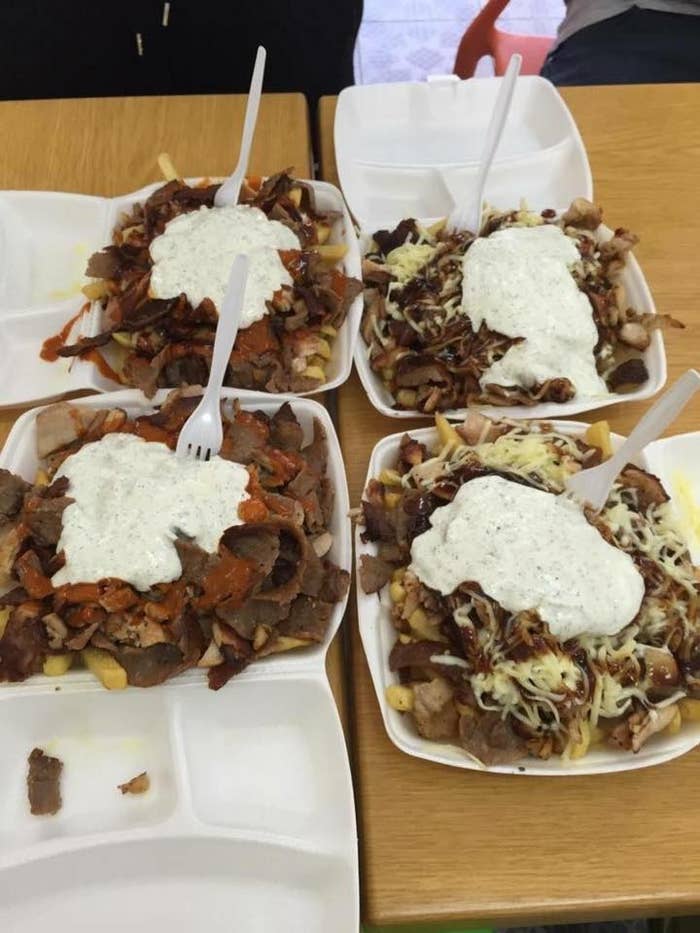 The closed group, created by five mates living in Sydney, has gained over 25 thousand members. Basically, the page is for anyone passionate about reading and writing reviews of the meat and chips combos.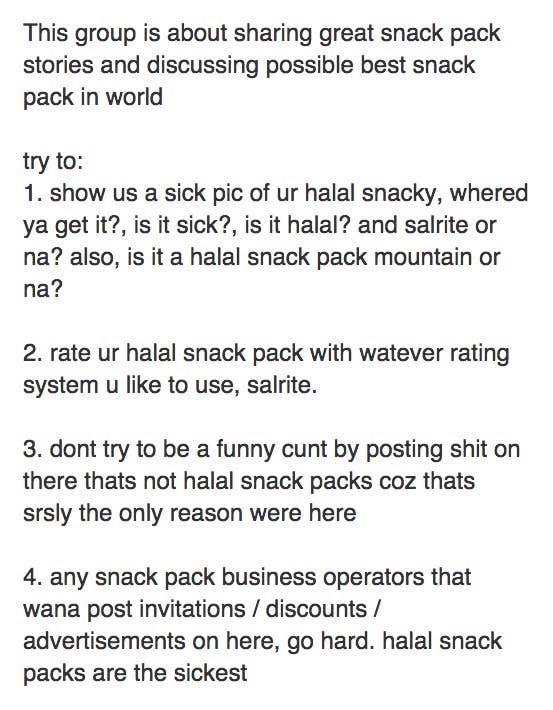 According to Luke Eagles, Ryan Durrington, Kevin Yumul, Tahmid Nurullah, and Bryan Butterfield, who started the group, a good snack pack has three elements: halal meat, golden brown chips, and the perfect mix of sauces.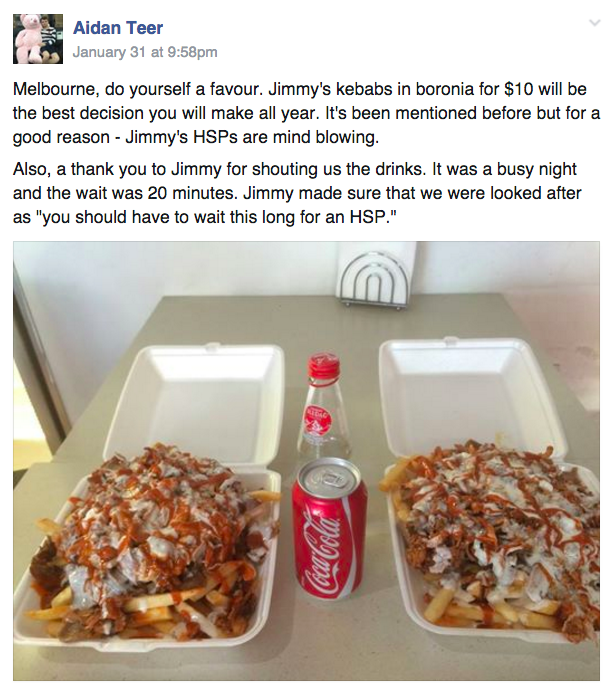 According to the five founders, who are all in their 20s, cheese is a widely accepted snack pack addition, while lettuce and other salads have been harshly critisiced.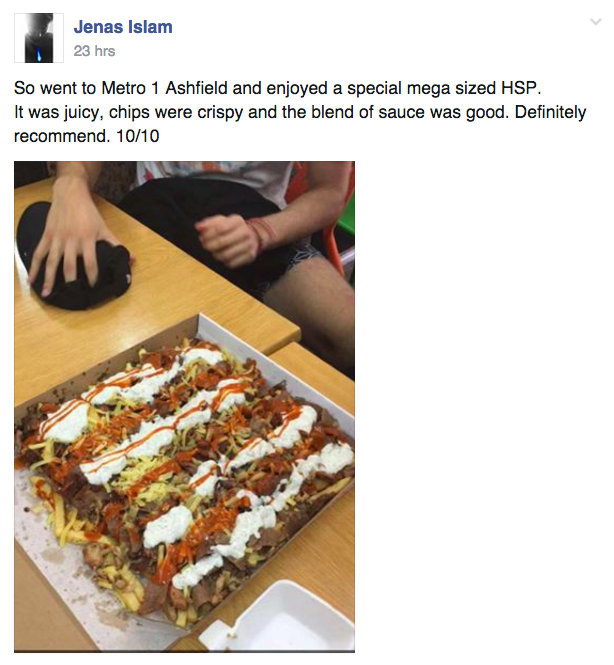 The page is constantly updating with reviews by the minute, and the comment sections can get pretty heated.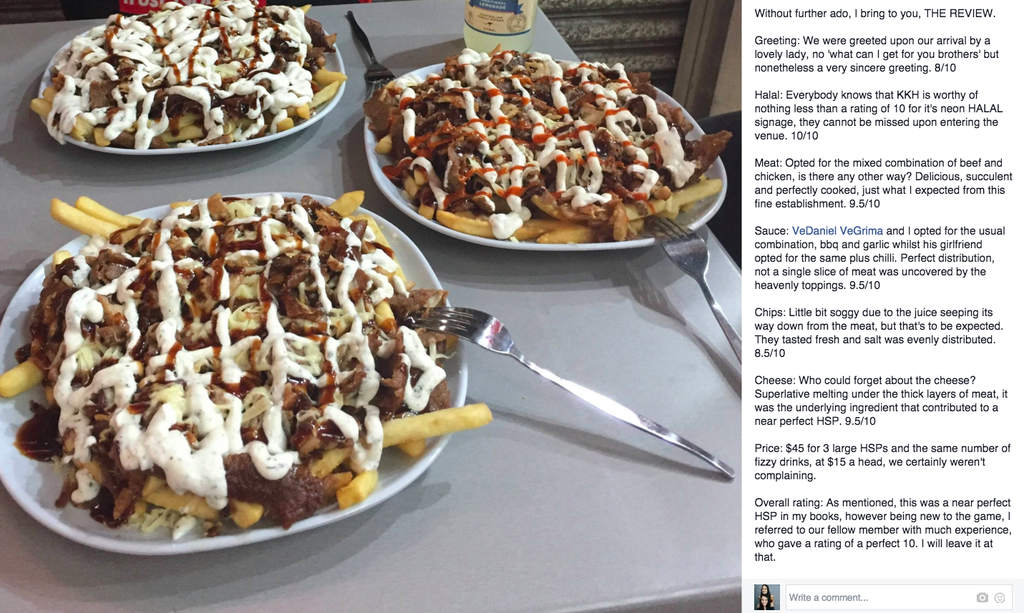 Reviews are also reaching business owners. Eagles posted a list of 10 Sydney HSP spots that get the best ratings. King Kebab House in Campbelltown came in at number one.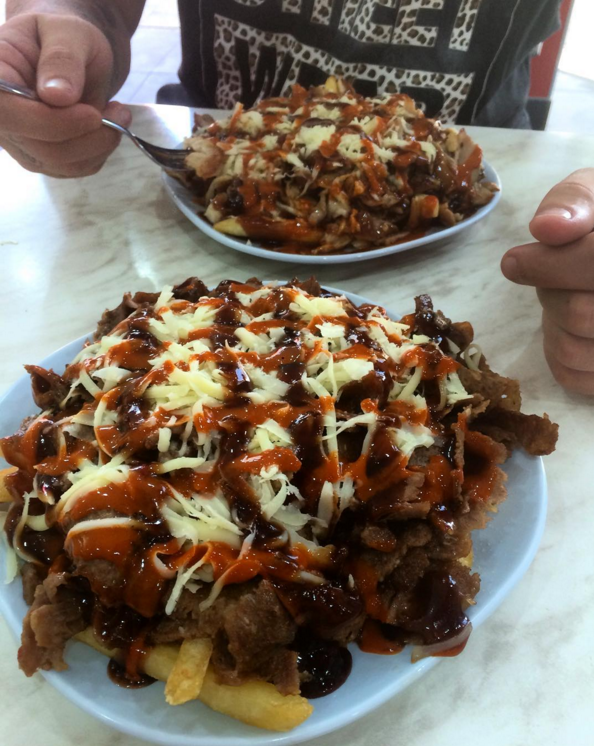 Someone's even ordered number plates that appropriately reflect their passion for the HSP.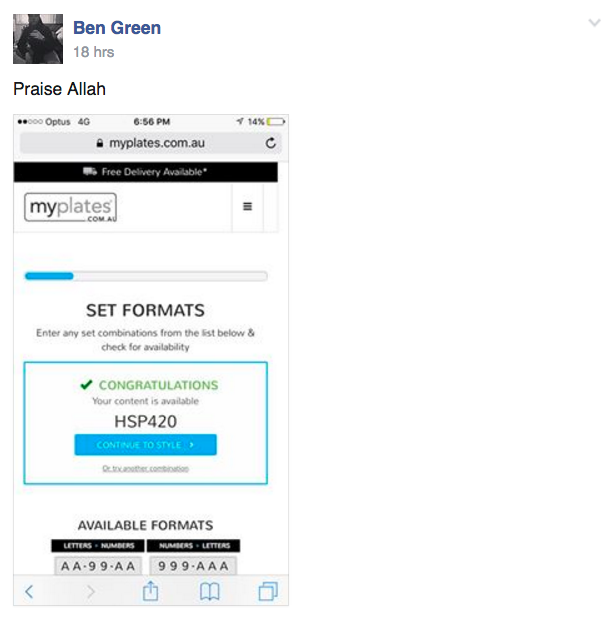 But mainly, it's just bloody good HSP stories. All worth a read.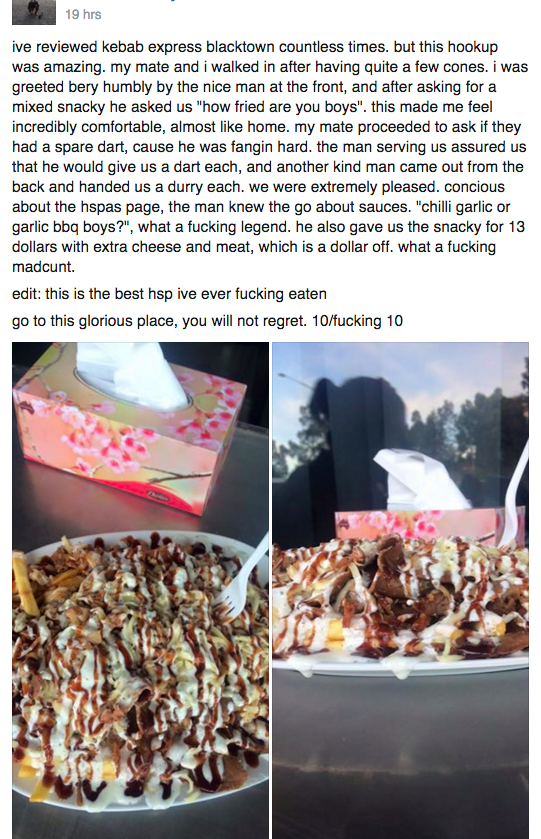 One HSP fan made an entire glossary of commonly used Islamic terms to help non-Islamic group members navigate the comments.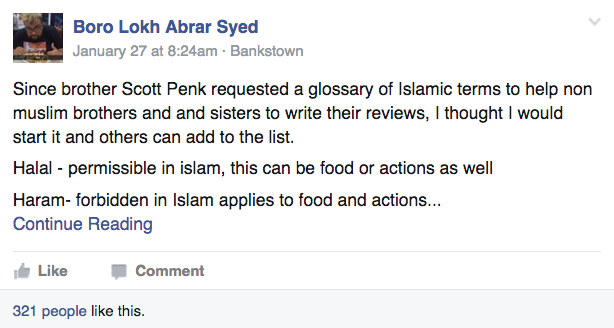 The message of the HSP has also moved on to Twitter, and into the real world.
Though the true sentiment of the HSPAS remains on Facebook where it was born. As the page grows more popular, the love within the fandom grows stronger too.

The first HSPAS ~meat up~ is being held in March. We are told there will be DJs, fun, and feasting.