Just when you think you've seen it all, something comes along and shakes up your entire world. Today, that thing is this rainbow cheese toastie.
According to @hkfoodiexblogger, the sandwich contains four types of cheese and costs $42HKD, which equals about $7AUD. The rainbow colours are also different flavours.
Really, though, regardless of whether or not those flavours actually go together, this sandwich would be worth buying just for the prettiness.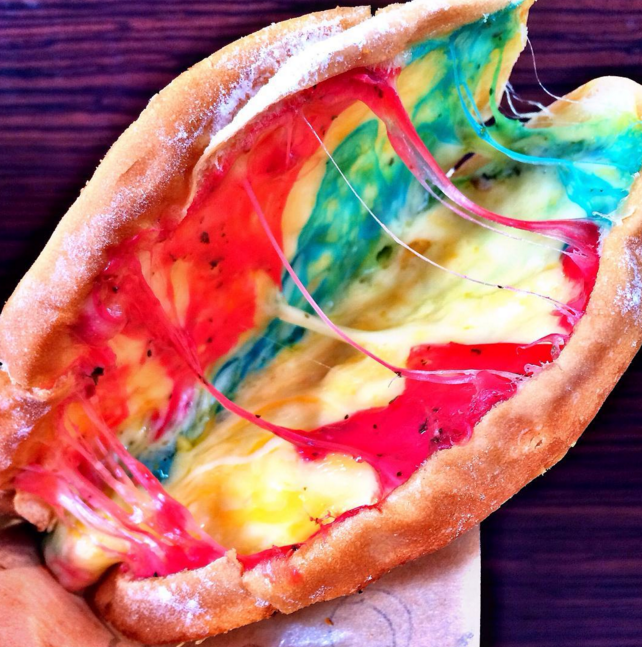 So there you have it: Right now in Hong Kong, there's a bright and cheesy sandwich, just waiting to change your life forever.