People Are Pissed Off About Target's "Sexist" Batgirl Shirt
"I'm insulted that you present a future where our daughters need to complete their 'home duties' before they can go out and save the world."
Northcote woman, Ninac Ollins, has called out Target Australia on Facebook for selling this t-shirt in their kids section.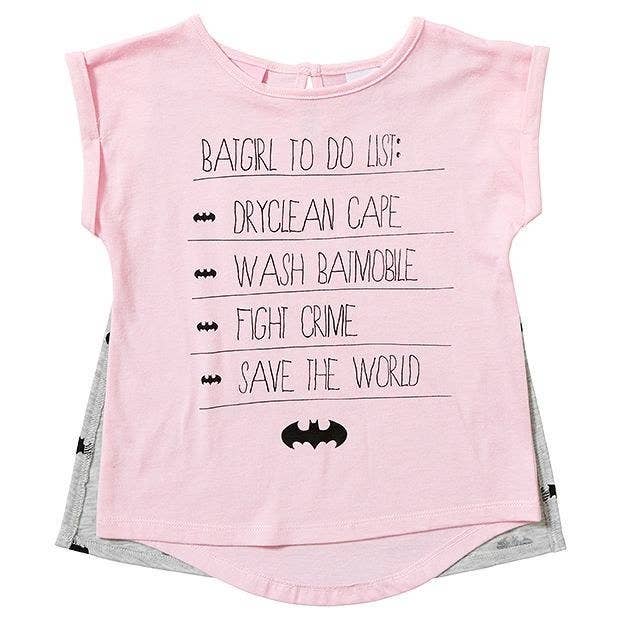 In her post to the company's social media page she describes the shirt as "offensive", highlighting the fact that working mothers still do more housework than their spouses.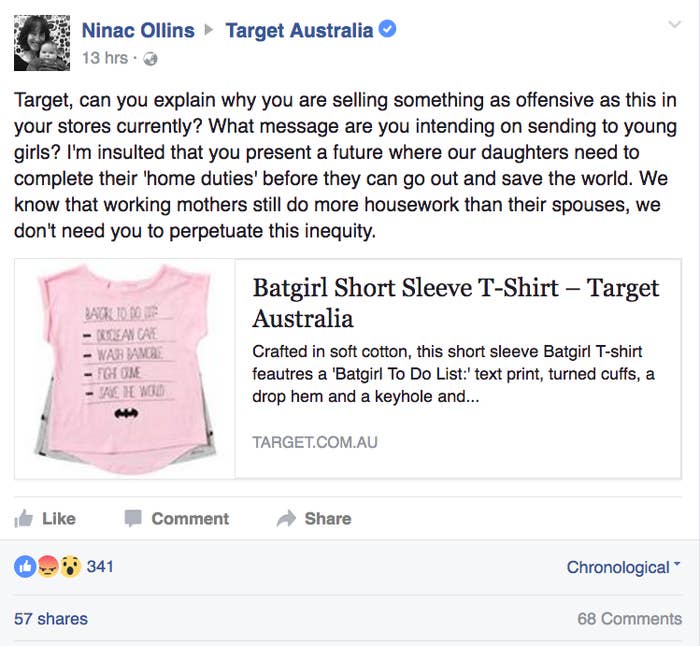 In the post's comments, people were also quick to bring up the fact that no Batman-themed shirts in the boys section donned the same kind of messaging.
Target Australia replied to Ninac's post, thanking her and commenters for their feedback and apologising for any "disappointment caused".

BuzzFeed has reached out to Target Australia for further comment.
UPDATE: Target Australia provided BuzzFeed will the following statement.
"After reviewing and reading our customers concerns on the Batgirl tee, we have decided to remove the shirt from our stores. It was never Target's intention to offend our customers with this item."