Which movie is this?

Thinkstock

The most adorable alien ever to hit the big screen.

Via Universal Pictures

Which movie springs to mind with these two props?

Thinkstock / muji.eu

Friday the 13th, Part III

That unforgettable moment when Patrick Bateman does his stuff wearing a raincoat and holding an ax.

Via Lions Gate Films

What movie features these (but only on Wednesdays)?

Thinkstock

"On Wednesdays we wear pink" and try not to end up in Regina George's Burn Book.

Via Paramount Pictures

Okay, hot shot, what movie is this?

Thinkstock

Rock 'n' Roll High School

A Clockwork Orange (1971)

In the future there will be bars that serve milk instead of beer. You'll see.

Via Warner Bros.

Take a guess. Which movie is this?

Thinkstock

Eternal Sunshine of the Spotless Mind

If you ever end up with amnesia...at least you'll have photos and tattoos to help you remember.

Via Newmarket

Show us how much you know. Name this movie.

Thinkstock

Nobody ate cakes with as much gusto as this queen.

Via Columbia Pictures

This dress and croissant belong to...

Thinkstock / us.shein.com

Breakfast at Tiffany's (1961)

The world's original and best socialite, Holly Golightly.

Via Paramount Pictures

You must know this one, right?

Nike / Thinkstock

Charlie and the Chocolate Factory

"Life is like a box of chocolates; you never know what you're going to get." —Forrest Gump.

Via Paramount Pictures

Do you know which flick this is?

Thinkstock

Because you can be a kid and a hipster at the same time, thanks to Wes Anderson.

Via Focus Features

Pick the movie these two props might be from.

Thinkstock

Ferris Bueller's Day Off (1986)

Because we've all wanted to say "eff it!" and go out and have fun at one time or another.

Via Paramount Pictures

The Hand That Rocks the Cradle

If a woman eats slightly raw meat or animal entrails when she's pregnant, get away from her. Mwahahaha.

Via Paramount Pictures

And last but not least, which movie is this?

Thinkstock

Just one word for all the bullies in the world: karma.

Via United Artists
Can You Name The Movie From Just Two Props?
You need to watch more movies.
You've watched the odd movie, but you're still missing some real classics. You've got homework to do: Look through the movies on this list, grab some popcorn and get ready to Netflix & Chill.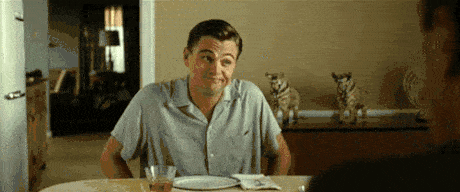 You know enough about movies.
You love the silver screen and it shows. Whenever you have some spare time you try to catch up on your list of movies to watch. Although you admit you still have some gems to discover, you're more than willing to give 'em a go.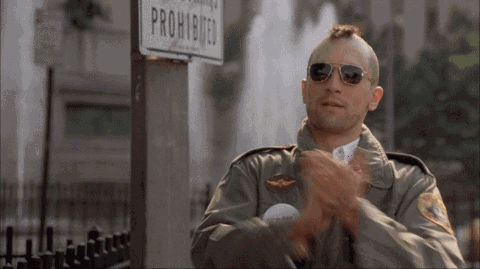 You know a lot about movies.
No one knows more about movies than you. NO ONE! You've watched everything, from the all-time classics to the most indie films in the world. You live and breathe celluloid. Congratulations!