Wrap A CD Rack In Rubber Bands To Make This Hipster-Ish Light
Too old to be useful, too young to be retro.
by
,
,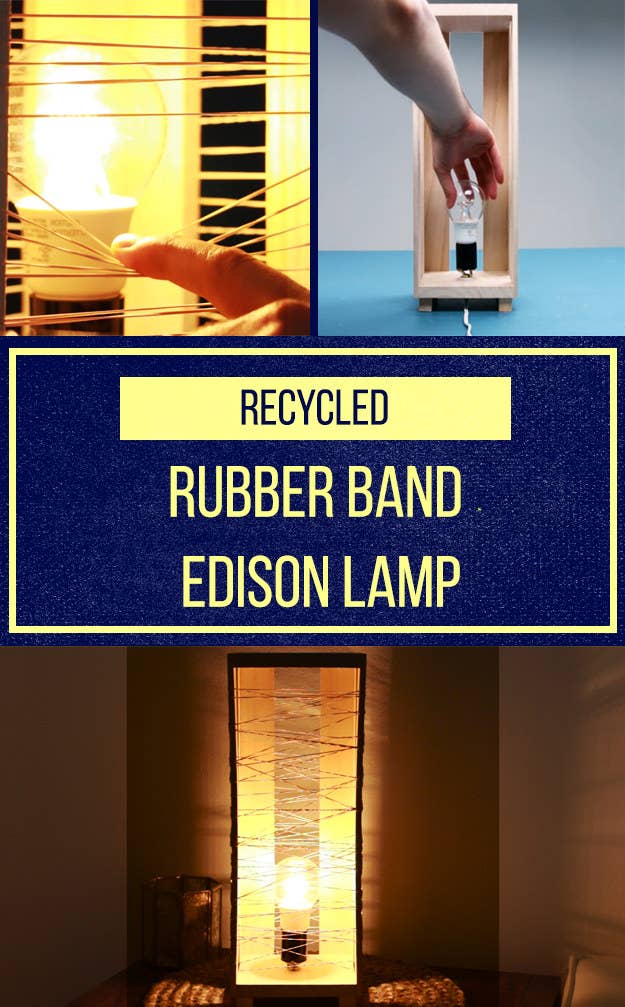 Instructions:
1. Drill a 3/4-inch hole in the center of the CD rack.
2. Insert a brass nipple and screw retainer nut in place.
3. Slide rubber bushing onto the opposite side of the brass nipple.
4. Slide the cord from the wiring kit through the brass nipple.
5. Insert the cord into the hole of the socket base and screw the base to the brass nipple. (Make your jokes).
6. Glue wood blocks to each corner on the bottom of the CD rack.
7. Screw the lightbulb into the socket.
8. Wrap the CD rack in rubber bands.