Be The Envy Of All Your Friends With This Clever DIY Coat Rack
Just a bunch of rebel hangers switchin' up the game.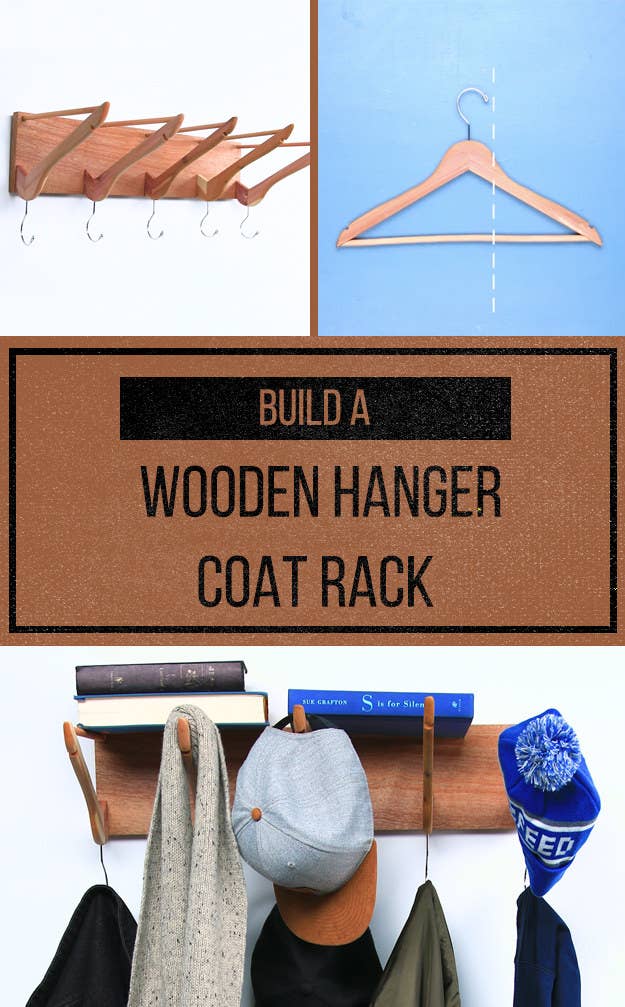 Sometimes, all you need for a better solution to an annoying problem is a shift of perspective.
2.
Use a jigsaw to cut 5 wooden hangers ($16.99) about an inch from the center. Use the sandpaper ($6.38) to smooth down the edges.
3.
Drill a hole in the hanger. Use a 1¼-inch wood screw ($5.79) to attach it to the board.
5.
Repeat steps 2 through 4 until all of your hangers are attached.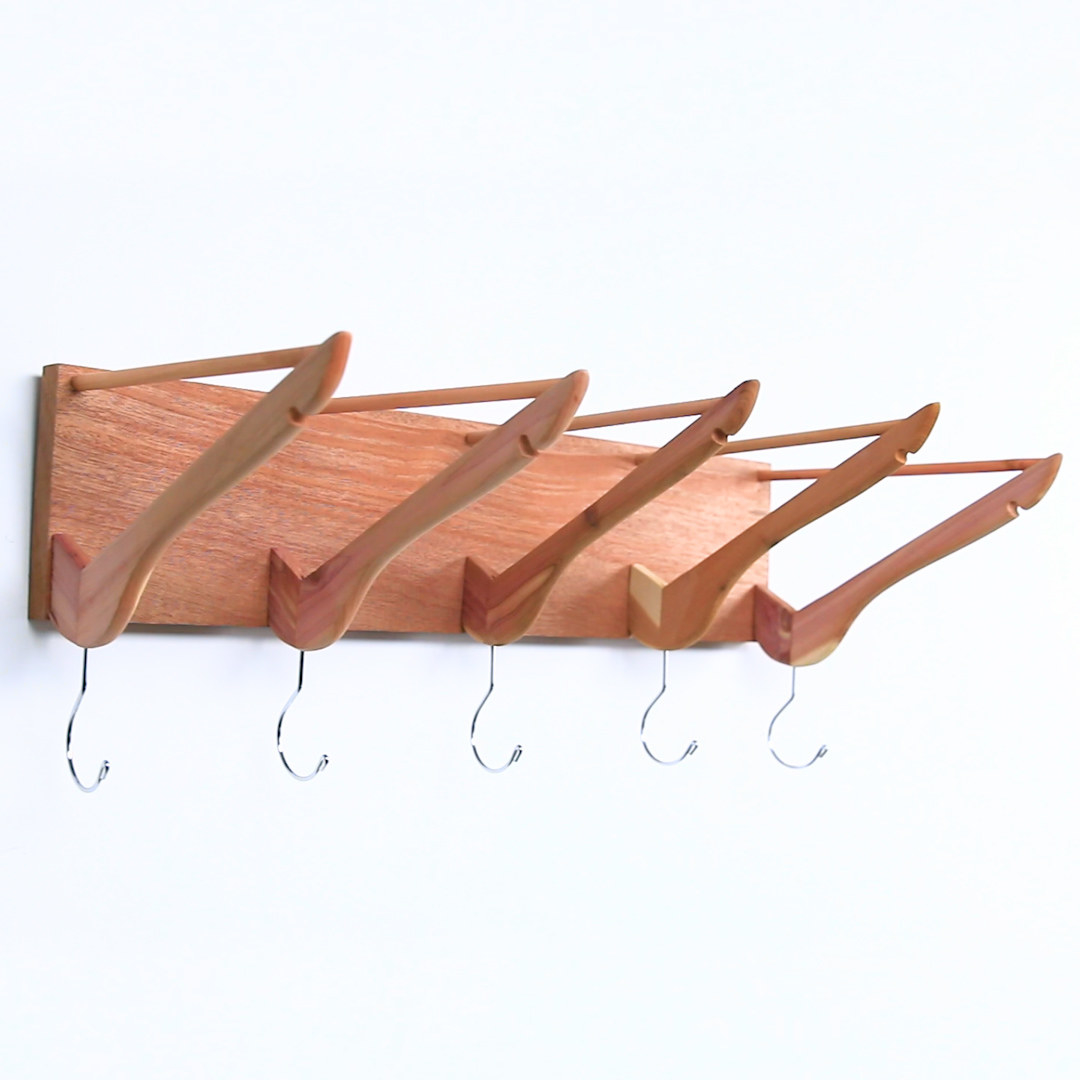 6.
Hang your crap.