Caz Chisholm is one of the hundreds of women at the centre of what has been dubbed the "greatest medical scandal" in Australia's history and is the subject of an ongoing Senate inquiry, as well as multiple court battles between patients and pharmaceutical companies.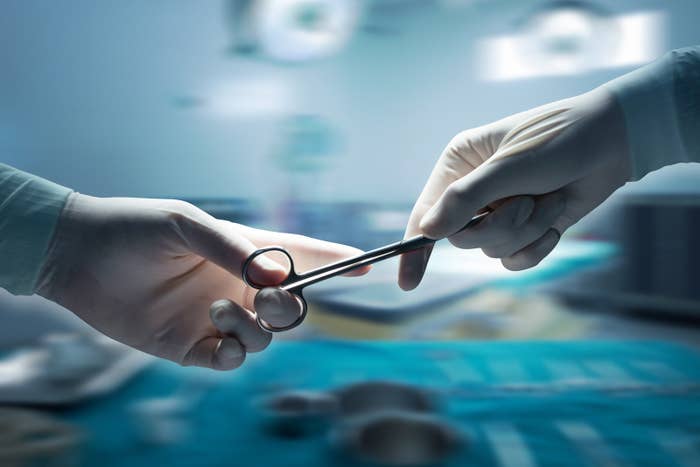 In January 2014 Chisholm was told by her gynaecologist that urogynaecological surgical mesh was the best treatment option for her urinary incontinence (poor bladder control).

"I just wanted to be able to run around with my son and kick a ball," the Perth mother told BuzzFeed News.

Urogynaecological meshes, sometimes known as transvaginal meshes, are used to treat two main conditions affecting women.

One is urinary incontinence, and the other pelvic organ prolapse – when the connective tissue securing the vagina and uterus to the pelvis gives way after childbirth. In the latter case the mesh is implanted under the urethra (the tube that empties urine from the bladder).
The meshes come in different shapes and sizes such as 'sling', 'hammock', 'tape' and 'ribbon' and can be non-absorbable which means the mesh will remain in the body indefinitely. This means it is considered a permanent implant.
"[The doctor] didn't really explain many of the side effects or possible complications and I just had such immense trust in her," Chisholm said.

The plastic net-like implant was put through her vagina to support the urethra.
She woke up from the surgery with an "excruciating pain" in her legs which spread throughout her pelvis and pubic area.
"Even six weeks afterwards I was scared of going for a swim because I didn't think I could recover if I fell over.
"I felt like I had crawling ants in my pelvic region and I was told it was a nerve thing."
Her vulva turned white with the skin disease lichen sclerosus which can be itchy, painful and cause permanent scarring.

"I was bleeding from scratching it... I was sent to a dermatologist who just gave me a steroid cream."
Steroid cream is the approved treatment method for that condition.
Nine months after the operation Chisholm was still sleeping with a pillow between her legs and regularly changing the position in which she slept to ease the pain.

"I [had also] lost all feeling in my clitoris."

She decided the symptoms could be related to her implant.
"My anxiety was through the roof at this point, so I went online and found women with issues similar to mine, and I realised the only way I could recover from this was to get it fully removed."

She set up Australians Pelvic Mesh Support Group on Facebook in November 2014 and it has since connected more than 800 women around Australia, many of whom meet up regularly in person to support each other.
"A lot of us have been told that we are imagining it because women are always treated like hypochondriacs," Chisholm said.

She could not find a surgeon in Australia who would remove the entire implant but she, and dozens of other Australian women, found their only option for removal in the United States.
Mesh implant patients travel from around the world to St. Louis, Missouri, to see obstetrician-gynecologist Dionysios Veronikis.
Veronikis said he has performed more than 1,000 mesh removal surgeries since 1994, and seen a rapid increase in patients over the past five years.
"A society is sometimes judged by the way it treats its women and children... and I think this was a dark chapter," Veronikis told St Louis Post-Dispatch.

"These women's lives are altered permanently."

Chisholm spent A$35,000 on the trip and operation.
"I am a single mum and I was working part-time... I had to get a personal loan and borrow money off my parents and I'm still paying that off now.
"I was there for about three-and-a-half weeks and when I got back to Australia it took me about six months before I could actually function normally, and I have never really got back to where I used to be.
"I can't walk for longer than 45 minutes."
Chisholm was worried about permanent nerve damage, however the feeling has returned to her clitoris.
"The thing with these devices is quite often women are injured and have painful sex," she said. "There are some women in the group whose husbands have left them [because of the impact the mesh had on their sex lives]."
Unfortunately for Chisholm the original complication, urinary incontinence, had morphed into urge incontinence – a sudden and strong need to urinate.
"Sometimes I actually wet the bed now."
Other potential treatment options for urinary incontinence include behavioural therapy, medications, botox injections and surgery.
Urogynaecological surgical meshes were developed to treat urinary incontinence in women. They have since been used to treat pelvic organ prolapse – a complication after childbirth – which was the case for South Australian woman Kim Blieschke.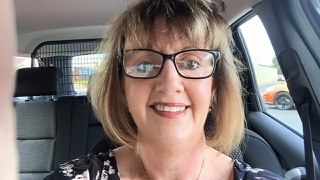 She had a polyproplene mesh implant inserted into her vaginal wall to treat a pelvic organ prolapse.
From the moment she woke up from her transvaginal mesh implant surgery in 2006, her life has been defined by debilitating pain.
"Right from the get go I was in a world of pain with great big bruises around my groin and buttocks," the paramedic and mother-of-four told BuzzFeed News.
The procedure was described by her doctor as minor, temporary and uncomplicated, yet for the next decade Blieschke's life would include disheartening doctors appointments, repeated surgeries and a desperate search for a solution to her discomfort.
"[The implant] had been suggested over a different operation which would have required six months off work, and I have a daughter with special needs, she is Down syndrome, and I didn't want to go down that path," she said.
"Not once was I told it was permanent. I was shown a little piece of gauze-like curtain material... the problem is when you implant it into bodies it goes as hard as cement within weeks."
Blieschke, who was 38, took three months off work as she was bedridden with pain.

"The next month I kept bleeding and my partner could feel something hard and sharp inside me when we were intimate, so I went to the doctor and I was told that there was a fistula [cavity] in my vaginal wall where a bit of the mesh had eroded through, so the doctor trimmed it there and then, which was excruciating."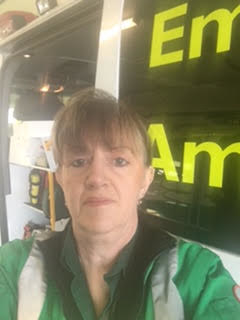 The mesh eroded through Blieschke's vaginal wall eight more times.
By this stage, she could smell necrotic flesh.
"It smelled putrid and I have since learned that I was having a foreign body reaction, so my body was trying to get rid of the mesh like a splinter that you reject."
Blieschke said she was told by her surgeon there was no one in Australia who could remove the entire device, and that he attempted to partially remove the implant.
"He said it wouldn't happen again, but 12 months later it eroded through, and so in 2013 I had another two surgeries, and by this stage I had been under nine general anaesthetics, and I just had no idea what to do."
Six years after the surgery, Blieschke was still working as a paramedic where she had to stop taking painkillers during her shift to be able to drive, causing the constant pain in her joints to flare.
"By that stage, the arms of the implant were embedded in my bowel and rectum and wrapped around my urethra, so the surgeon said if they removed it I would have an urostomy and colostomy bag."
Blieschke ended up flying to St. Louis to see Dr Veronikis.
In January last year, Veronikis spent seven hours in surgery to remove Blieschke's implant, bar two small pieces that had migrated into her groin and attached to blood vessels.
She paid A$50,000 upfront and took six months off work.
"I was only in the hospital for 24 hours, because American hospitals are so expensive, and then I was in a hotel for nine days with a catheter.
"[Veronikis] told me my entire pelvis was scar tissue."
Blieschke has seen improvements since the removal but said some days she still has to stay in bed.
"Now I'm just campaigning for women to have informed consent, because surgeons are still putting mesh in them, and it breaks my heart every time a new woman joins the [Facebook] group," she said.
She told BuzzFeed News she wasn't joining a class action with law firm Shine against the maker of her implant, Johnson & Johnson, because patients had to have acted within a seven year period.
A Senate inquiry launched in February will hear from women affected by the implants and doctors, and will also examine the Therapeutic Goods Administration's (TGA) "knowledge of women suffering from health problems after having transvaginal mesh implants".

Submissions to the inquiry close at the end of the month and the committee will report in November this year.
Blieschke was one of the women who travelled to Canberra to appeal to senator Derryn Hinch, who has subsequently backed victims' calls for the inquiry into mesh products. Hinch described it as "one of the greatest medical scandals and abuses of mothers in Australia's history".

"Once again the drug companies and the so-called watchdogs like the Therapeutic Goods Administration are letting victims down," Hinch said in a speech to federal parliament in November.

"[Patients were] treated like mushrooms: kept in the dark and fed bullshit by doctors, hospital administrators, the drug companies and even the TGA."
The TGA approved the first of more than 40 different mesh devices for transvaginal surgery to treat prolapse in 2005.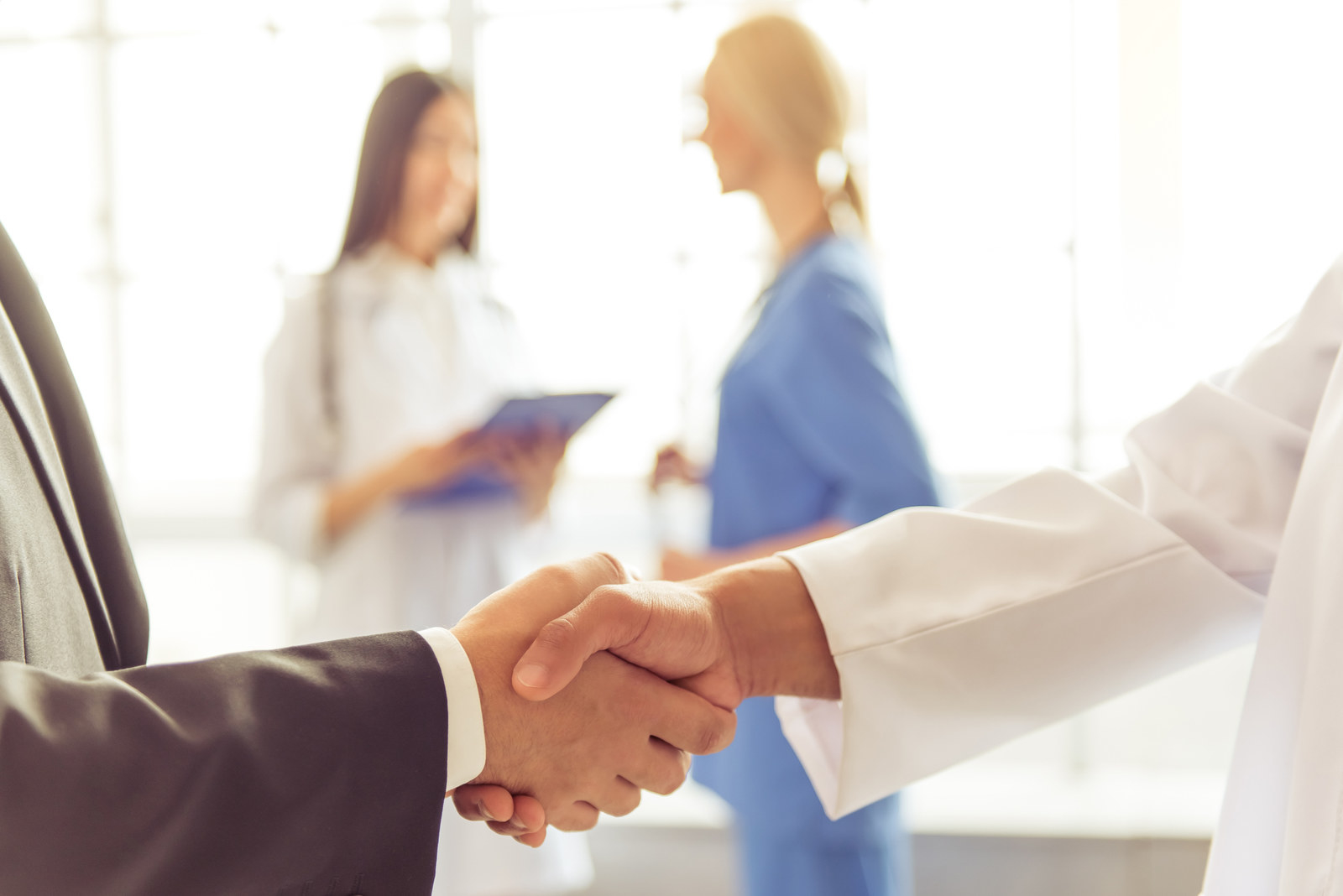 Last year The Newcastle Herald reported that the TGA had been informed in 2003 that "no peer-reviewed, good quality evidence [was] available to determine the safety and efficacy" of incontinence mesh devices.
"The safety and efficacy of the procedure cannot be determined at the present time due to an incomplete and poor quality evidence base," a 2001 report from the Australian Safety and Efficacy Register of New Interventional Procedures said.

In the four years to June 2016, the administration said it had received 99 adverse event reports involving the meshes. The most frequently reported side effects were pain and erosion, but others included punctures or lacerations of vessels, nerve structures and organs.
It was not until August 2014 that the TGA announced there was "little evidence to support the overall effectiveness of these surgical meshes as a class of products" and moved to deregister devices that could not provide clinical proof of safety and efficacy.
By 2015, 72 of the 100 mesh products on the Australian market had been delisted.
The Royal Australian and New Zealand College of Obstetricians and Gynaecologists has warned against the polypropylene mesh's use for ­pelvic prolapse due to insufficient testing and concerns over complications, but has stated it is safe to treat continence conditions.
Professor Thierry Vancaillie, who runs the Women's Health and Research Institute of Australia in Sydney, and is also a gynaecology professor at the University of NSW, said his clinic had been "inundated" with implant patients seeking advice to manage their pain.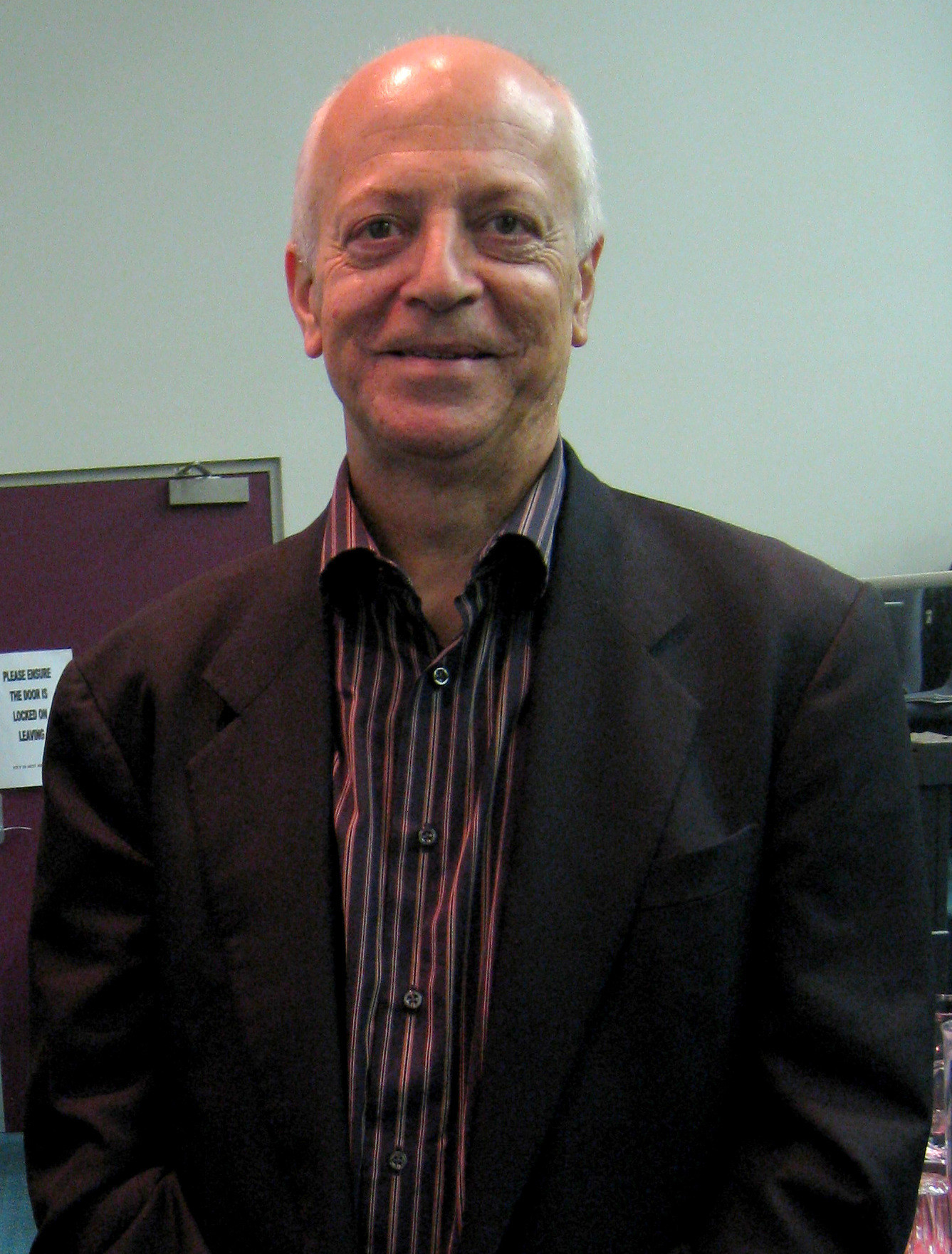 "I currently see three or four [mesh implant patients] a week and my colleagues see a few too," Vancaillie told BuzzFeed News.

"It has been quite sad because a lot of these patients have been fobbed off by doctors who tell them it will get better and it is not getting better.

"These are patients with pain in the region and pain with every function of the perineum, so anything to do with the bladder, the bowel and intercourse."
Vancaillie last month flew to Veronikis' surgery in the US to learn how to remove the implants.

"I learned his technique and it was quite amazing, so I asked him if we could collaborate for patients in Australia," he said.
"He is essentially applying well established vaginal surgery principles to this particular type of surgery, and he has developed his own unique equipment to do so."
Vancaillie is returning to St. Louis in June with two fellow surgeons and a nurse from Prince of Wales hospital to "get all the equipment" and fine tune their skills so they can return to Australia and service patients here.
"The tendency in Australia is to take pieces of the mesh out, rather than the entire thing, which is unfortunate," he said.
One woman who is hoping to undergo surgery as part of the initiative is West Australian Sue Turner.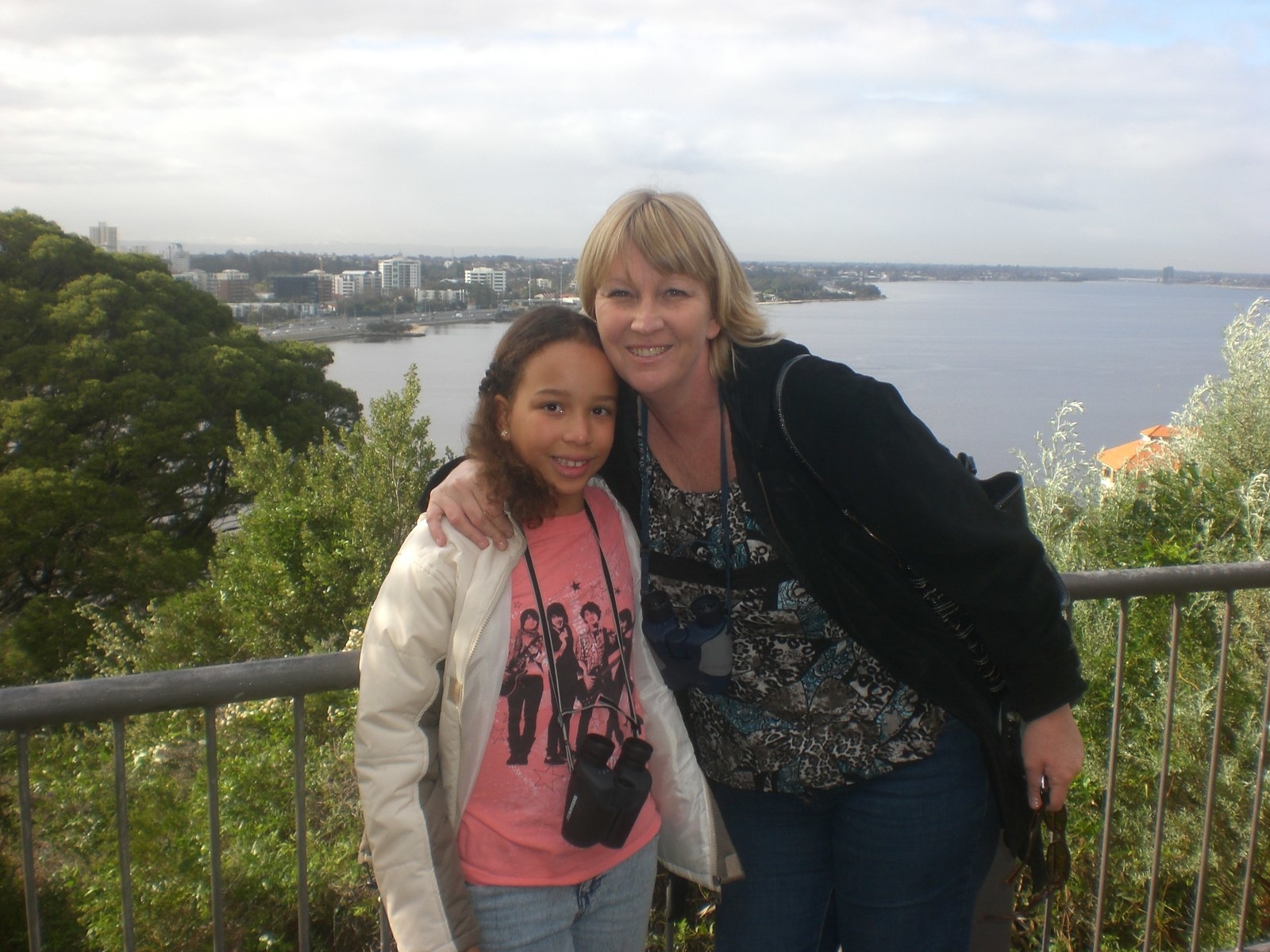 "I have had two procedures for the two tissue anchors [part of the mesh] which have migrated through my body, one of which was in my bladder wall and one that had moved into my rectal wall," Turner told BuzzFeed News.
In 2007, her gynaecologist of four decades recommended a "tissue fixation system" mesh device. Since its insertion, she said she is $100,000 out of pocket as a result of treatment costs and lost income. She has learnt to live with constant pain and given up on romance.
"I am a single mum and I don't have any relationships because I can no longer have sex," Turner said. "I do everything on my own. I am limited going long distances travelling anymore. I can't walk around for more than half an hour maximum."
For years she was told by doctors her health problems were not linked to the mesh.
"I have pelvic pain, rectal pain, chronic fatigue, clinical depression, joint pain generally all over, skin rashes," Turner said. "I have to wee standing up like a man to empty my bladder."
She can't have an internal vaginal exam without going under a general anaesthetic because it is so painful.
"I pretty much cry myself to sleep every night."
The Facebook group has been validating for Turner.
"I realised I wasn't imagining all of this, and talking to other women reminds you that you're not going mad," she said.
"We meet up, but it is so hard not to get emotional."
Turner told BuzzFeed News she had received legal advice that it had been "too long" since her implant was inserted to pursue legal action.
A class action representing 450 women against Johnson & Johnson subsidiary Ethicon will start on July 4 this year, focusing on nine different implants used to treat pelvic organ prolapse and urinary incontinence.
It is claimed the implants were not safe or fit for their purpose and caused a range of complications including organ perforation, pain, recurrent prolapse, recurrent stress urinary incontinence and vaginal scarring.
None of the women interviewed for this article are involved with that legal action.
Ethicon has faced legal action over its mesh products in Canada (where there is an ongoing case over its hernia mesh implants) and England (where 800 women are currently taking legal action aginst both the National Health Service and Ethicon).
"Our priority is and always has been patient safety, and pelvic mesh is backed by years of medical research," an Australian spokesperson for Johnson & Johnson told BuzzFeed News.
The company "empathised" with patients suffering from these conditions, she said, and their products had "helped millions of women suffering from these conditions".
"This is a complex court case. We are confident the evidence will show that Ethicon acted responsibly and appropriately."
In January 2016, Johnson & Johnson offered a settlement of US$120 million to more than 2,000 litigants in the United States.
Last month, a Philadelphia jury awarded $20 million to a woman who claimed she was in constant pain because of her Ethicon transvaginal mesh. A spokesperson for Ethicon said the company would appeal the decision, but it was the fifth major loss over the mesh products since 2014.
"Ethicon is vigorously defending litigation concerning the use of our pelvic mesh products," a Johnson & Johnson spokesperson said this month. "We believe the evidence shows the devices are safe."
In Scotland, around 420 women are involved in civil litigation against a different manufacturer of mesh products, Endo.

Another 300 Australian women have registered for a second class action against American Medical Systems over 10 of its different mesh implants.