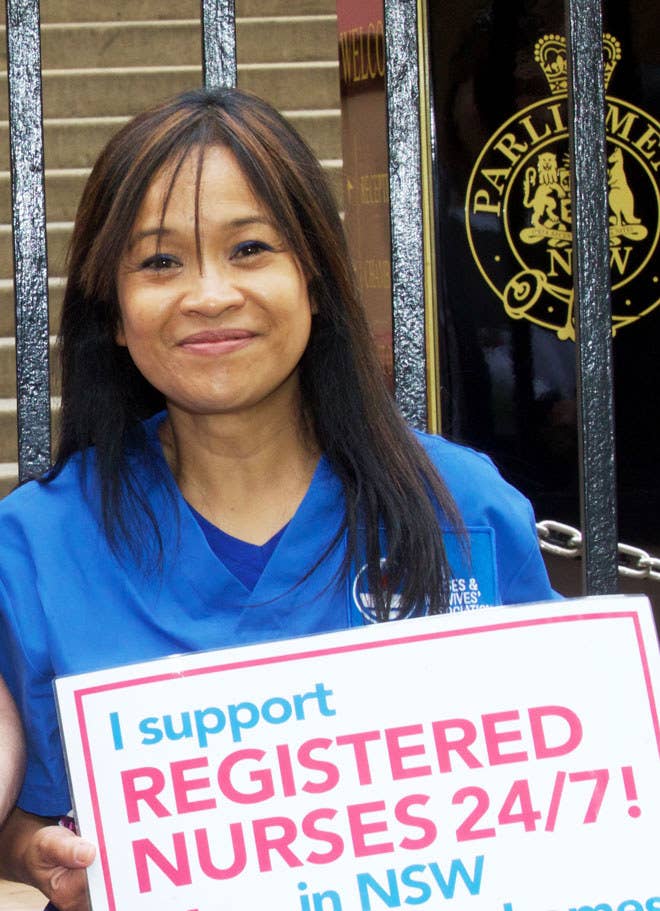 The journalists at BuzzFeed News are proud to bring you trustworthy and relevant reporting about the coronavirus. To help keep this news free, become a member and sign up for our newsletter, Outbreak Today.

Jocelyn Hoffman has stopped seeing her loved ones and spends her time reassuring resident's families that their loved ones are okay.

Hoffman is a registered nurse working at a NSW aged care facility, where she says residents are anxious about contracting COVID-19 and staff are anxious about infecting them.
"After work we have to make sure we don't compromise the health of our families by taking it home and at work we have to make sure we don't compromise the health of our residents," she said.
"We have to be there to reassure them and say 'you don't have COVID' because they're scared as they watch the news and know they have co-morbidities, and at the back of our minds we are making observations.
"Doctors only come once a week and so nurses are the lynchpin of good quality aged care."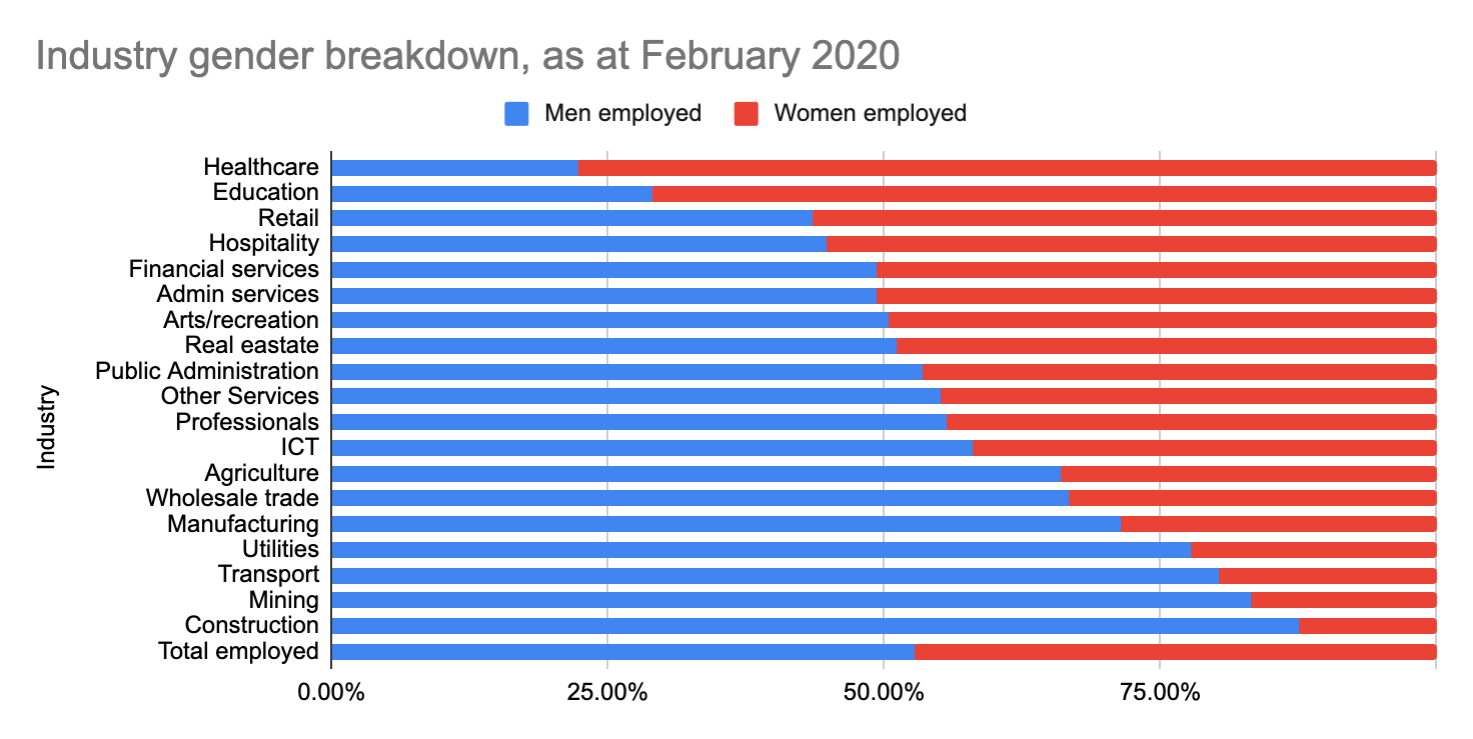 Many jobs in Australia's healthcare, social assistance, retail and education sectors have been deemed essential during the new coronavirus outbreak. Most are done by women.
Nurses, aged care workers, social workers, medical technicians, cleaners, child care centre managers, laundry workers, paramedics, supermarket cashiers, takeaway food operators and teachers are all providing services as usual during this pandemic. Many have their own parents and/or children to care for.
Economist and workplace diversity expert Conrad Liveris said Australia's response to the virus "rests on the backs'' of these women: women are overrepresented in healthcare and social assistance (77%), education and training (71%) and retail (56%). The government's own gender equality agency estimates 80% of all staff in hospitals are women.
"Men may be the majority of doctors and senior staff in this industry, which means they are making the decisions, [but] it is women on the floor and at the front desk who are acting out their will," Liveris told BuzzFeed News. Unlike white-collar professionals, some of these jobs just can't be done at home.
All frontline workers were taking on the "mental weight" of the increased health risks they are currently being exposed to, he said. "That burden is resting significantly with women, of which many will have further caring responsibilities."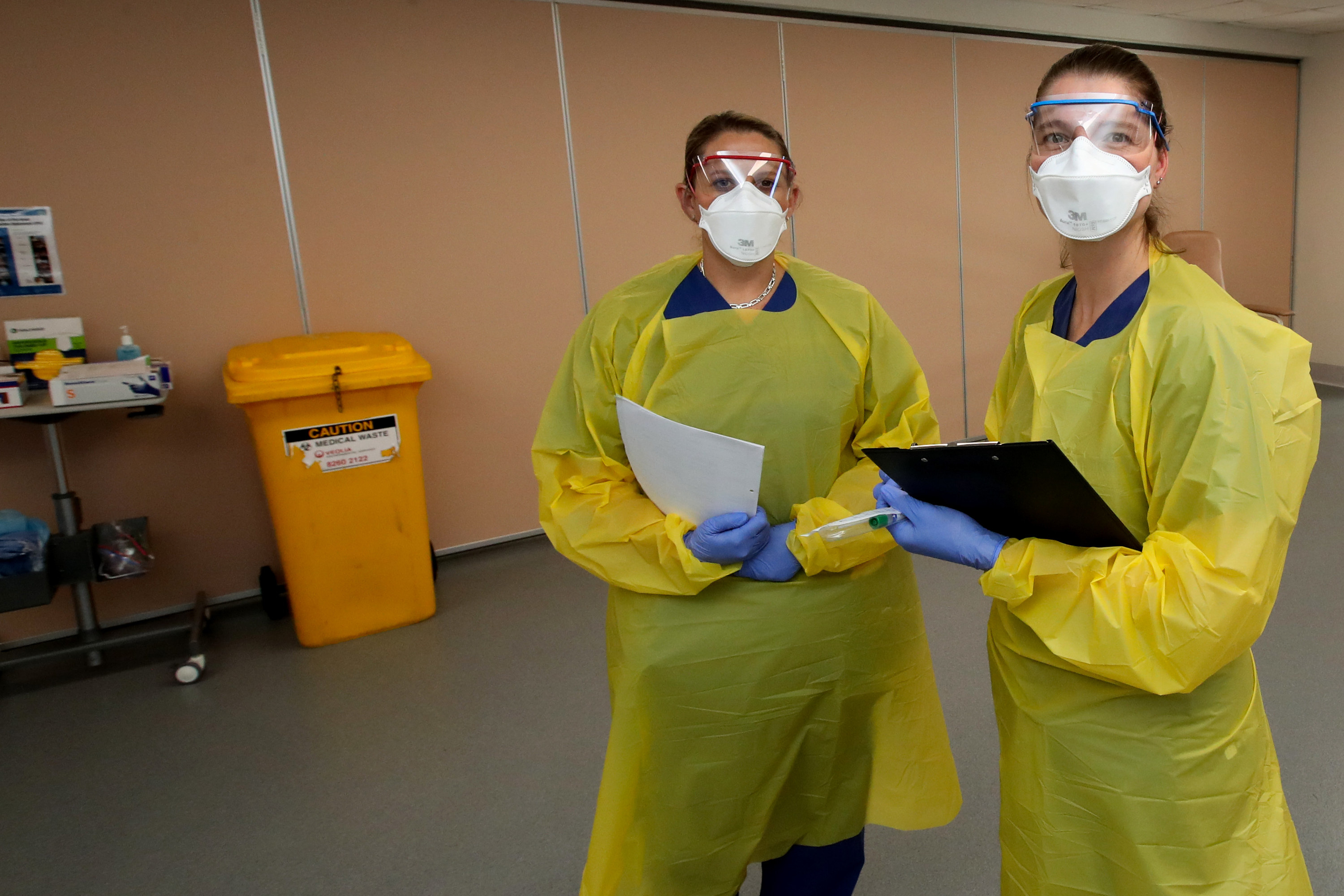 Women make up 90% of Australia's aged care workforce.
Hoffman said workers were worried about bringing COVID-19 into a nursing home and ending up on the front page of a newspaper accused of being "negligent and irresponsible".
"We have that weight on our shoulders and we need to make sure we do the right thing and follow the rules," she said.
The government's platitudes about valuing essential workers make Hoffman shake her head because she says she has been waiting more than two decades for the government to increase the number of registered nurses in aged care facilities.
"As the years go on there are less and less nurses in aged care facilities," she said. "Now that we're in crisis [the government] has realised 'oh now we need nurses to make sure everything is run properly because it involves people's lives and one mistake can cause a death'."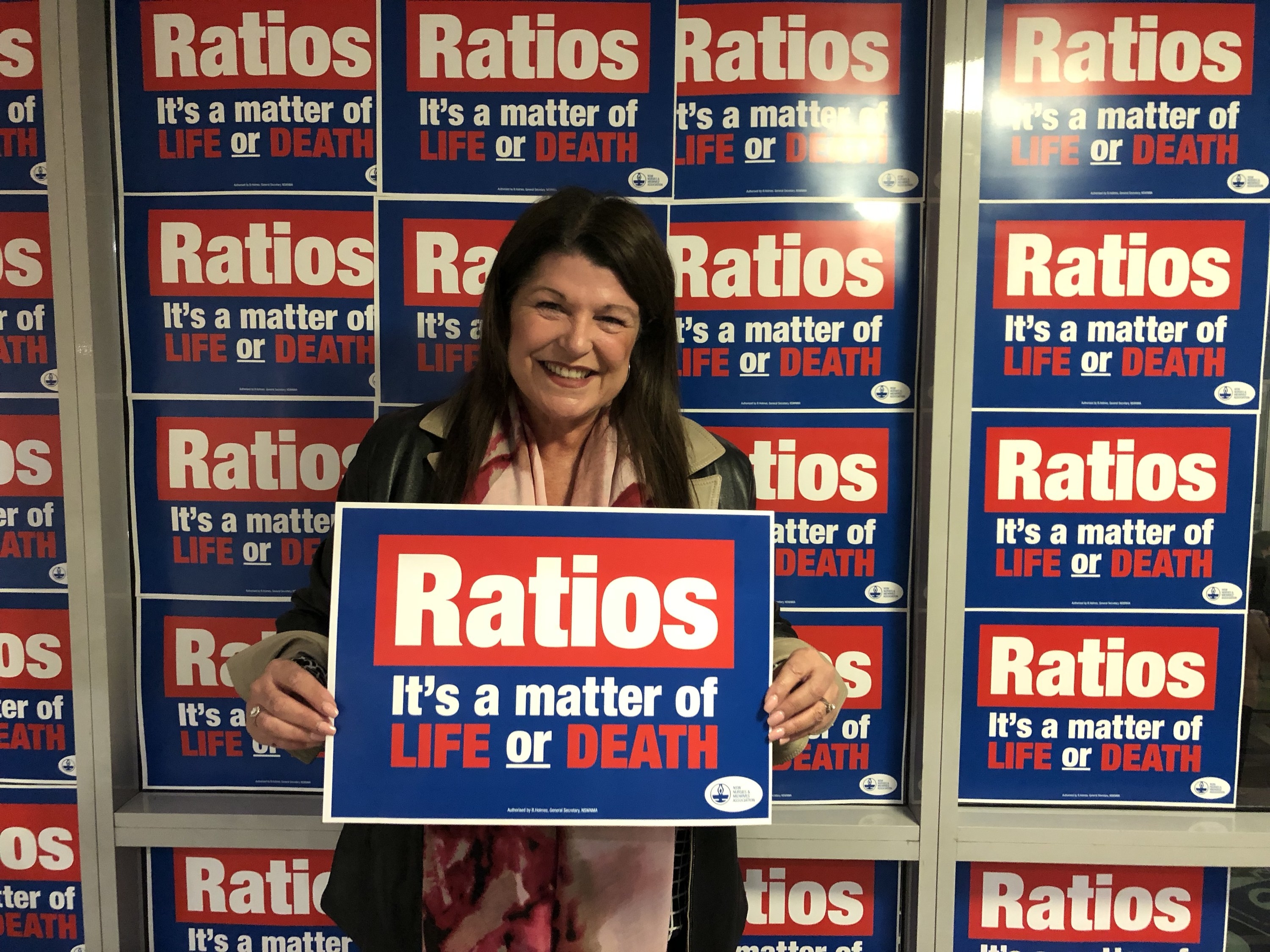 Michelle Cashman is a registered nurse and councillor for the NSW Nurses and Midwives' Association. Every one of her shifts is a night shift, after which she leaves her shoes in her car to lower the risk of infecting her immunocompromised husband.
"I'm a lot more cautious now," the 59-year-old told BuzzFeed News. "Some of my girlfriends working with COVID-19 patients have isolated for the protection of their families.
"I've said to [my husband] 'if we do have a patient then you're going downstairs and I'll stay upstairs and we'll just have to live like that for as long as is necessary'."
Cashman is grateful that there have been no cases at her hospital.
"All you have to do is look at the figures from overseas and realise that those people have been doing the right things but mistakes happen in every walk of life," she said. "I said to two of my colleagues last night 'we're lucky' because I don't like the idea of looking after a COVID-19 patient and I'd be lying if I said there wasn't a fear there."
The hospital is preparing for the "possibility" of COVID-19 patients and expanding the capacity to deal with patients with other conditions.
"My workload is currently heavier than it has been in a long time," she said. "I did a 10-hour shift and went to the loo once."
But Cashman feels grateful to be at a job where she has social interaction. As she finished a recent night shift she could hear another nurse's laughter echoing down the hall and thought "what a nice way to start the day".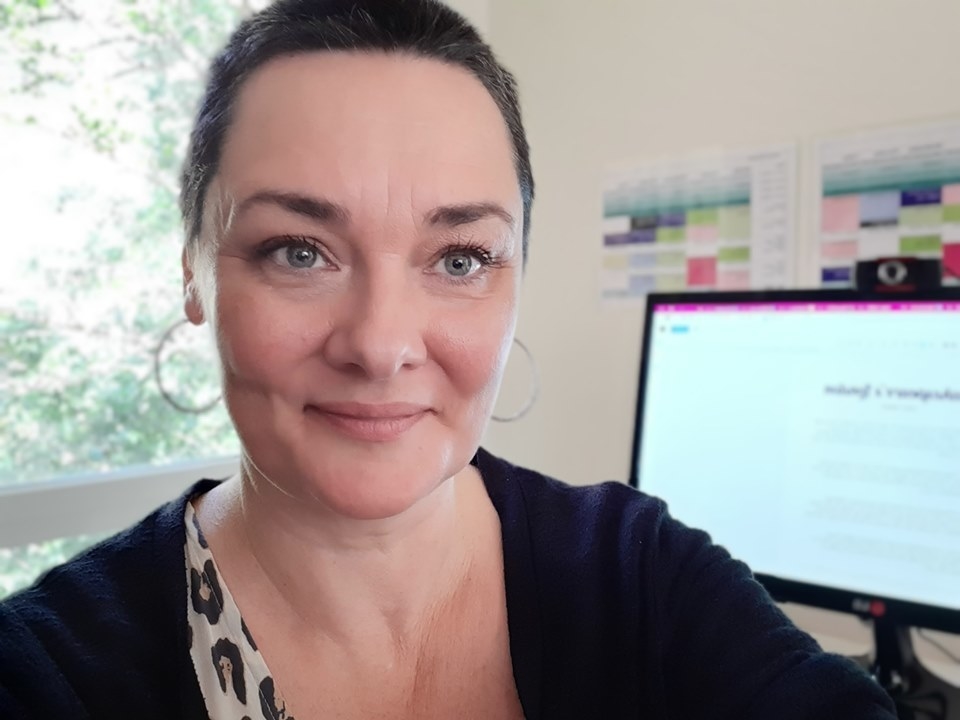 Australia's education and training workforce is 71% women. More than 80% of primary school teachers are women and around 60% of high school teachers are women.
Nita Barnes has been a teacher at a school in Sydney's west for more than 20 years. Barnes told BuzzFeed News the weeks of confusion, during which the federal government's health bodies advised schools to remain open despite widespread calls for them to close, were awful: "The kids were asking questions that we just couldn't answer."
Schools stayed open up until school holidays despite the NSW premier encouraging parents to keep kids home if they could. Barnes began teaching classes online, which she said was far outside her comfort zone.
"I was up at 6am and working until midnight for those two weeks [of term] every single day," she said. "And I've got three kids of my own."
By the end of term Barnes said she had the hang of delivering lessons online.
"I felt like I was actually getting really positive engagement from students," she said. "I felt like we could go forward with this; even though I was working all hours, I wasn't really resenting it."
Now, the state government has announced students will return to school one day a week from mid-May and could be back full-time by the third term. Prime minister Scott Morrison has said the health advice was that the risk of COVID-19 spreading among school-aged children was very low and "the education of our children" was hanging in the balance.
Barnes was furious when Morrison described what she and her colleagues were doing in the last week before schools were shut as "child minding". She feels like her "worth as a teacher" has been undermined by politicians and the media for weeks. She doesn't feel as though teachers should be putting their health on the line.
"I am absolutely incredulous that people can take into account what is happening in the rest of the world and still think we are safe," she said.
Barnes runs a Facebook group of more than 11,000 Australian teachers. She said there is "a real anxiety and fear" about COVID-19, and that many teachers are older women who needed to care for older relatives, or single parents. "These are not individuals who can go and live with mum and dad."
Meanwhile, Barnes is doing most of the housework and child rearing. "And I'm not alone in that."