Yesterday News Corp columnist Miranda Devine said domestic violence leave "encourages" false reports of violence. "'Divvie' is the new 'sickie'," she wrote.
This is why taking domestic violence leave is not "the new sickie".
1. Identifying yourself as a victim of domestic violence is hard.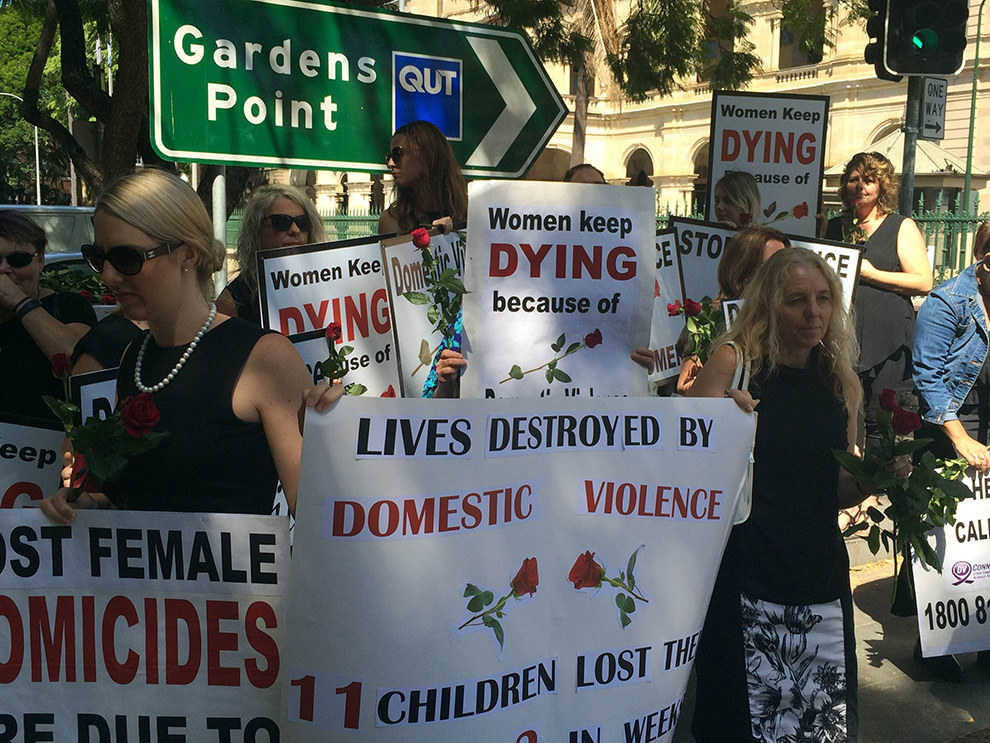 "It is very difficult for women who experience domestic violence to disclose it, because there is a sense of shame or embarrassment or sense of being judged, and it takes an extraordinary amount of bravery and courage," Penrith Women's Health Centre domestic violence worker Sam Parker told BuzzFeed News.
"I talk to women who have been seriously assaulted and they are reluctant to report to police because they have concerns that if they disclose it, it will escalate the abuse."
2. Some companies require workers to provide proof of family violence.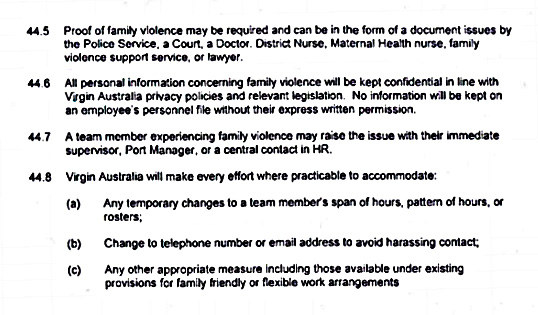 Companies like Bankwest, SGE Credit Union, and Virgin Australia require documentation as proof that an employee is a victim of domestic violence. This can be provided by a police officer, court, lawyer, medical professional, or family violence support worker.
3. Other companies require employees to prove they used the time off work to seek help.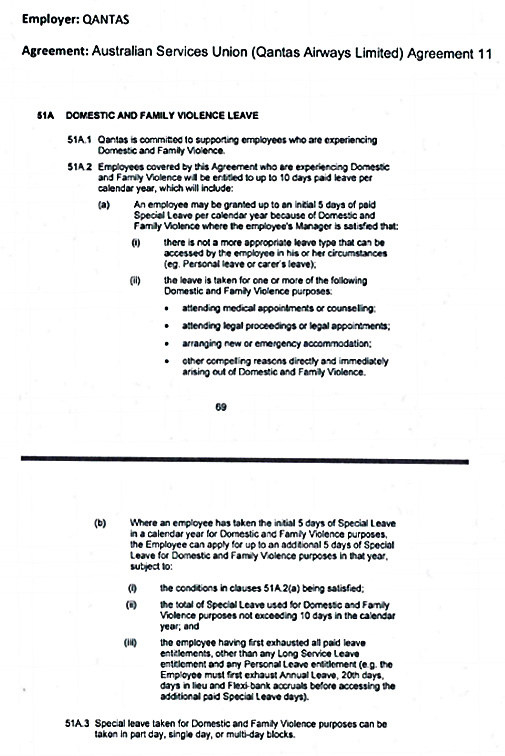 Companies such as Qantas and Telstra require workers who take domestic violence leave to use the time off to attend legal, medical, or housing-related appointments.
Parker said one woman who had access to paid domestic violence leave used the time to go to a refuge with her children and attend a court hearing.
"It was a very serious domestic violence situation – she and her children were at very significant risk of harm," Parker said.

"These women have had contact with the police and have to attend court for an AVO [apprehended violence order] and related charge matters, they might be required to attend appointments if they have injuries, they might need to leave to secure accommodation for their children."
4. It saves lives.
Australian Services Union NSW/ACT secretary Natalie Lang told BuzzFeed News domestic violence leave was important so victims can access services as soon as possible.
Union members who work in the domestic violence support sector reported victims were using the leave to:
– Keep financial independence when leaving violence.
– Visit a police station to file a complaint against a perpetrator.
– Attend court hearings about AVOs and assaults.
– Find emergency accommodation away from the perpetrator.
– Meet with solicitors and financial counsellors about making arrangements to leave.
– Speak with counsellors and specialised support workers.
– Change the schooling arrangements of children.
– And take time away from the workplace – a place where a perpetrator might try to make contact.
"Sadly women have been murdered in their workplace car parks by violent ex-partners," Lang said.