Western Australia's Intensive Support Unit at Banksia Hill Detention Centre has come under scrutiny for allegedly subjecting kids to solitary confinement and abuse, which Amnesty International claims might "amount to torture".
The human rights organisation has called for the unit's closure because, it claims, three young people were held there in solitary confinement for at least two weeks at a time from May to August last year.

Two remain in the unit, south of Perth, after one was moved to an adult facility in December, Amnesty International said in a statement.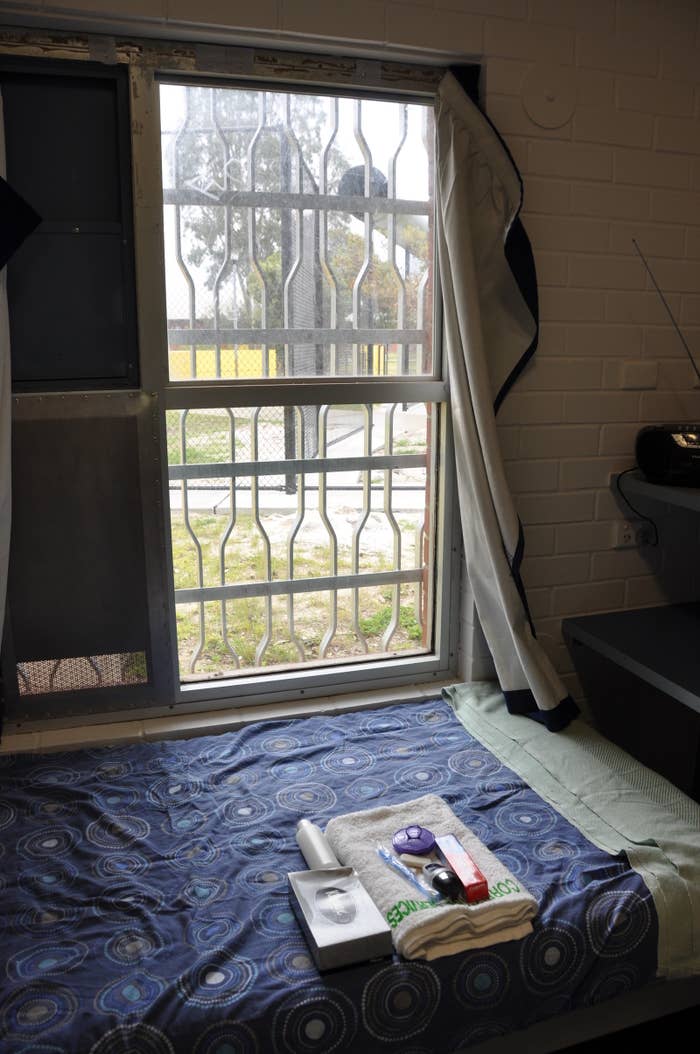 The state's corrective services commissioner Tony Hassall told Perth's 6PR radio station his department would investigate the claim, but said that detainees were not held in solitary confinement.
"The young people are locked up at the same time as everyone else in the centre," Hassall told the program. "We actually don't torture people in corrections in this state. We have a range of oversight bodies that look into what we do at Banksia Hill."
Hassall said there were six people "on the roof, causing damage, disrupting the centre" during a riot in May last year.
Officers in riot gear were called to the centre during the three-hour rampage during which teenage detainees started a fire in a bin and smashed windows and security cameras.
Amnesty International's Indigenous rights manager Tammy Solonec said the confinement was punishment for behaviour during the riot.
"We understand it is a result of that, that the boys have been separated and punished," Solonec told 6PR. "There could be serious psychological consequences of solitary confinement."
Amnesty International alleges the young men were held for "weeks on end" in a cell as small as a car parking space, with as little as 10 minutes out of the cell each day.
"What I was told at Banksia Hill by these two young people was deeply disturbing," Solonec said.
The organisation also alleges young people were subjected to deprivation of family contact and education; lack of adequate medical treatment; excessive use of force; disproportionate use of restraints; degrading treatment including daily stripping of bed materials; no or limited exercise; and no access to programs or services.
Amnesty International claims it made initial contact with the minister for corrective services about one case in December 2017, and a second case last week, but that no formal response has been received.
In July 2017, conditions endured by children in Banksia Hill were revealed following findings from the inspector of custodial services, including the use of spit hoods, solitary confinement, alleged sexual assault, and high rates of self-harm and attempted suicide.
In the Northern Territory, a royal commission found children detained at Don Dale Youth Justice Centre were subjected to "regular, repeated and distressing treatment".
"The Don Dale detention centre's version of the Intensive Support Unit was ordered by the Northern Territory royal commission to be closed and never opened again," Solonec said. "The same needs to happen here."

Prime minister Malcolm Turnbull launched the commission after ABC's Four Corners program aired disturbing footage from inside the detention centre last year.

The footage included teenage boys in the centre being tear-gassed and being held in restraints, with a spit-hood over the head of one of the detainees, Dylan Voller.
The $54 million inquiry into youth justice in the territory, chaired by commissioners Margaret White and Mick Gooda, found that "shocking and systemic failures occurred" in youth justice over many years "and were known and ignored at the highest levels".
If you need to talk to someone, you can call Lifeline Australia on 13 11 14 or Beyond Blue Australia on 1300 22 4636.