Religious lobby group Cherish Life has upped its campaign against a push to decriminalise abortion in Queensland via a raft of radio, newspaper and Facebook advertisements.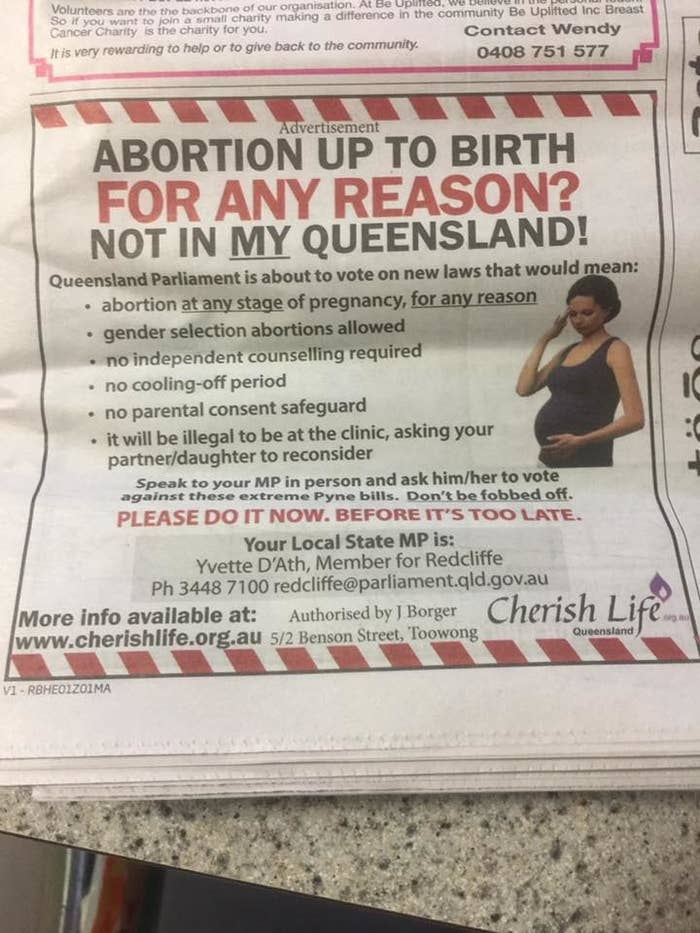 "This new law would allow the abortion of an entirely healthy baby of an entirely healthy woman," claims one of the radio advertisements, which are being broadcast across Queensland in the lead-up to March 1, when the legislation to decriminalise abortion will be debated in Queensland parliament.
Cairns MP Rob Pyne, who introduced the legislation, said the campaign was "confusing" Queenslanders about what his proposed laws would actually change.
"This is all science fiction stuff that does not happen in this country," Pyne told BuzzFeed News.
So we checked the veracity of the ads' provocative claims with Queensland obstetrician and maternal-foetal medicine specialist Dr Carol Portmann, who works for sexual and reproductive healthcare provider Marie Stopes International.
Claim: the laws will allow "abortion at ANY stage of pregnancy, for ANY reason".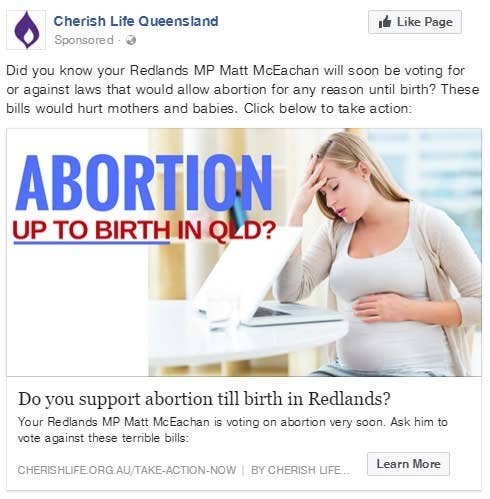 Cherish Life's main argument against the proposed legislation is around "later term" abortions.
While Pyne's first bill did not prescribe a gestational limit on when abortions would be lawful, his second, amended bill states a woman more than 24 weeks into a pregnancy can only have an abortion if her doctors believe continuing the pregnancy would involve greater risk of physical or mental injury than if it were terminated.
"About 90% of abortions happen under 12 weeks and most of those are before nine weeks," Portmann said.
"If there is a termination happening after 24 weeks it is going to be a situation of significant disability, most likely resulting in no quality of life, or a short life [for the baby] – usually brain problems or heart problems that are deemed irreparable."
She said later-term abortions were rare and only occurred because of a devastating foetal diagnosis, maternal health complications or difficulty in accessing an abortion provider.
"The idea that anyone could have a late-term abortion in Queensland for any reason doesn't actually sit with the way it works, because there isn't a private clinic that can actually do a termination for a person after 20 weeks, so it automatically happens in a hospital.
"For foetal abnormalities like that, there is an ethics process in which the patient is seen by a couple of doctors who explain what effect it will have on their mental health, and a whole committee has to sign off on it."
According to the most recent figures from the Australian Institute of Health and Welfare, 0.7% of abortions in Australia were carried out at or after 20 weeks. Most (94.6%) were performed before 13 weeks of gestation.
Portmann said Cherish Life was "not looking at the true logistics of the situation".

"Anything after 20 weeks must go through a hospital, and the chances of getting a hospital to do a termination for social reasons at 36 weeks is crazy and it would never happen... [Cherish Life] are just scaring people."
Claim: "It will be illegal to be at the clinic, asking your partner/daughter to reconsider."
Pyne's second bill would establish 50-metre "safe access zones" around fertility clinics to protect patients from harassment, but does not make mention of family members.
If a member of a patient's family, or a stranger, were found to be harassing the patient, the law would not discriminate.
"Generally, safe access zones are there to stop strangers and protesters, or a violent partner who would physically or violently restrain a woman from going in," Portmann said.
Safe access zones have been designated in Victoria and Tasmania in response to protesters approaching women outside clinics.

Claim: "Gender selection abortions allowed."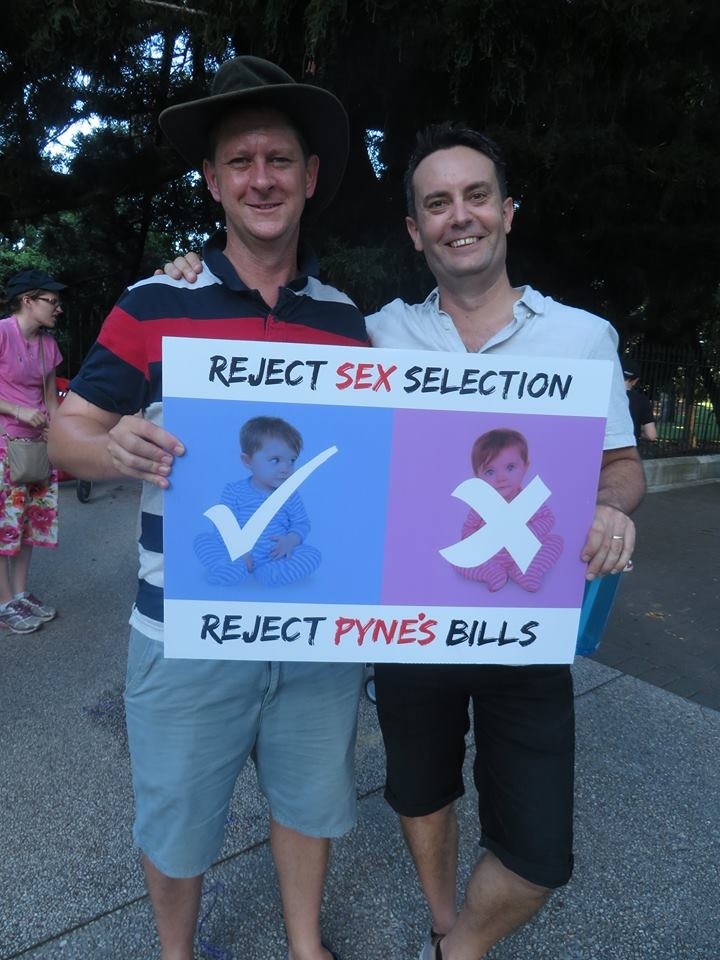 Pyne's bill makes no reference to terminations on the basis of gender.
"This claim just doesn't take into account the fundamental facts," Portmann said.
"You can't find out the gender of your baby at the gestation when most women have abortions, under nine weeks, and even at the early scan it is only a guess."
Women would have to pay upwards of $400 to access a newer blood test which identifies gender at an earlier date, she said.
"This is just not happening in Queensland's abortion clinics, and no-one is going to offer it just because of decriminalisation, because abortion clinics and IVF colleges do not support gender selection for IVF or terminations."
Claim: "No parental consent safeguard."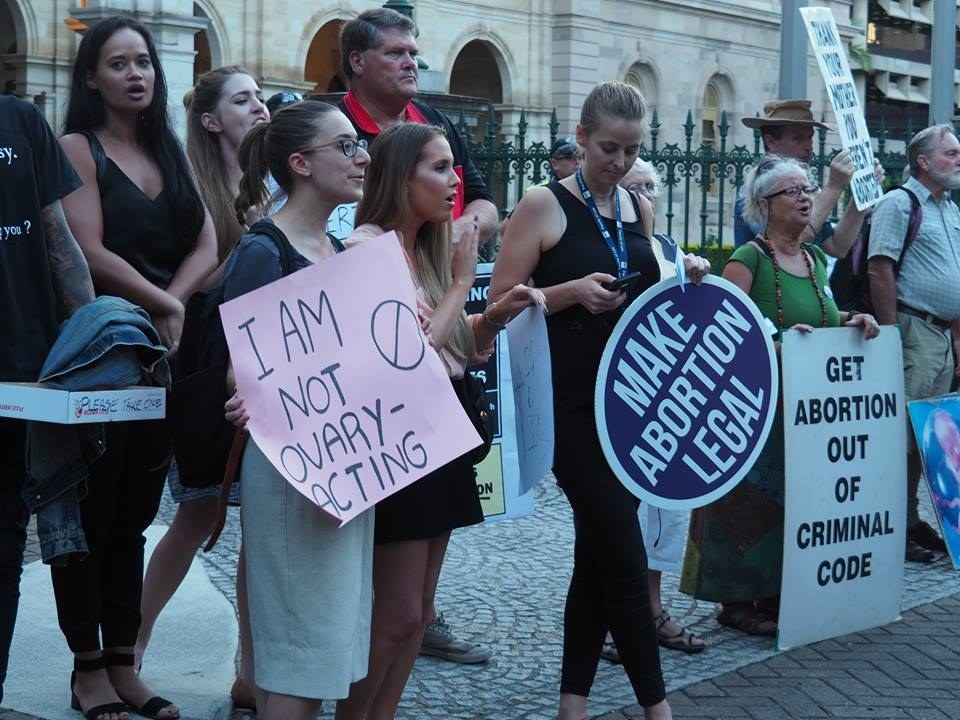 "This doesn't take into account the current rules about a child and a competent child," Portmann said.

"Those rules exist and they will stay there [if Pyne's bills were to pass]."

Under these laws, a person has to be old enough or able enough to consent, otherwise they are deemed a child and need to be brought in by a parent, guardian or social worker, she said.
"Cherish Life [is] saying because it isn't written there, that it is not in there, but that is because it is in another part of the law."
Claim: "No cooling-off period."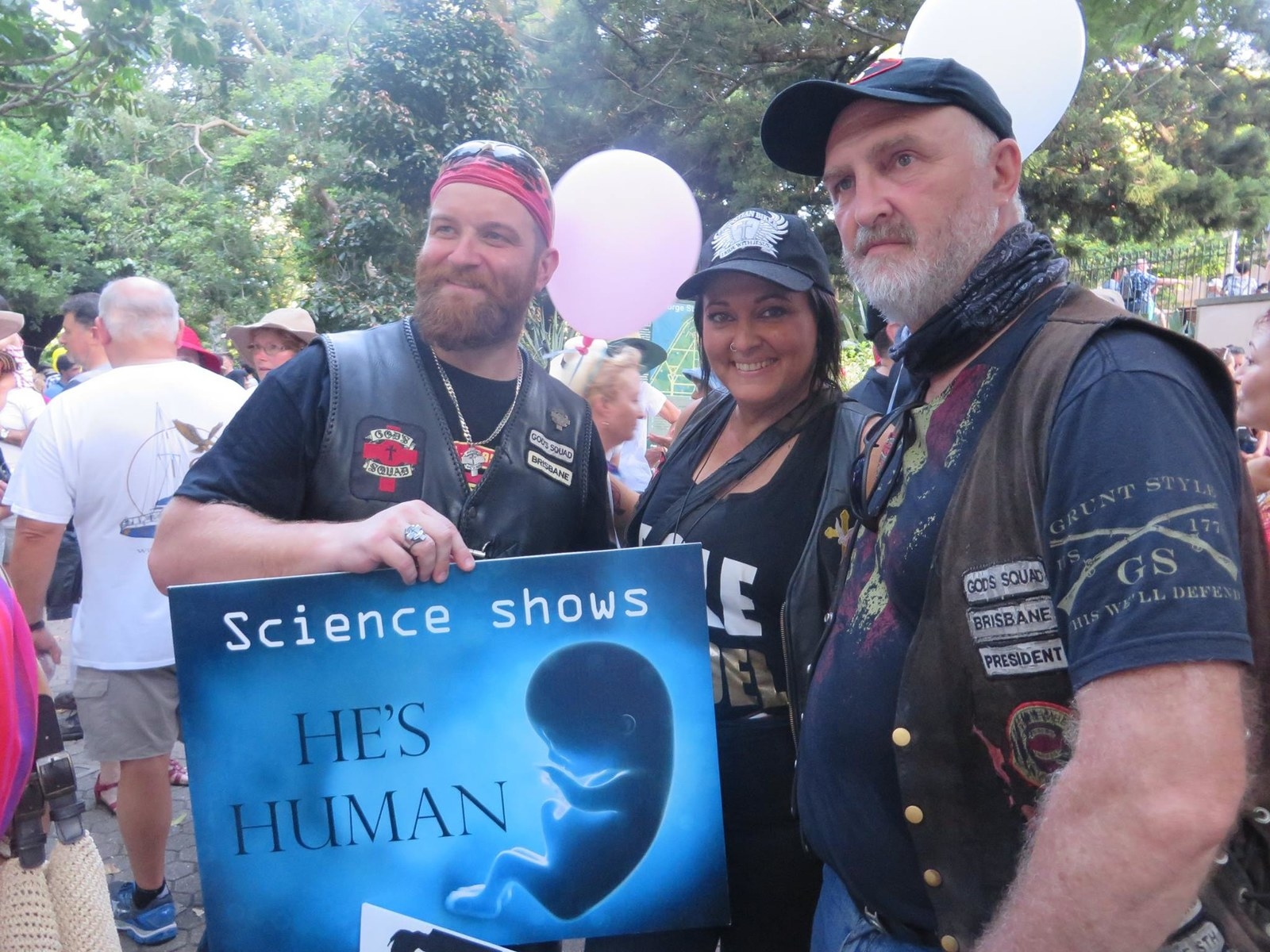 "We don't have a cooling-off period now and it doesn't need to be written in [to law]," Portmann said.
"We sometimes tell people that they need to go away and think about it because we are concerned that there is some ambivalence or uncertainty."
An enforced "cooling-off" period - which is not mentioned at all in Pyne's proposed legislation - could actually limit women's choices, she said.
"If they were at eight weeks and the next week they would be too far along to have a medical abortion, or if they were at 11 weeks and cooled-off for a week, it would increase the cost and possible complications of a procedure."
Claim: "No independent counselling required."
"There is a lot of oversight and counselling already," Portmann said.
The doctor would discuss with the patient what their situation was and what brought them to the surgery for a termination, she said.
"If there is a medical or foetal problem patients receive additional counselling and then they have the additional option of talking to [pro-choice counselling service] Children by Choice."
Cherish Life has not responded to questions about the advertisements, and has previously declined BuzzFeed News' interview requests.