Vandals Set Fire To Islamic Community Centre
"Islamic State" graffiti stained the side of the building.
It took 50 firefighters to extinguish a fire at the Imam Ali Islamic community centre in Melbourne's north in the early hours of Sunday morning.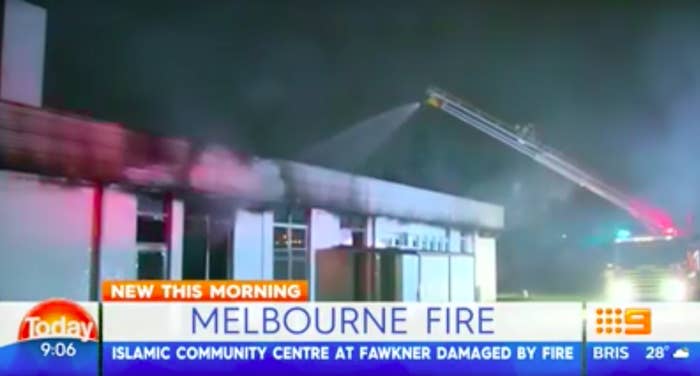 The fire started at around 2:30 a.m. and was put out within an hour before it could spread to nearby houses.
"The Islamic State" was sprayed on the side of the building. It is not known whether the graffiti was there before the fire was lit.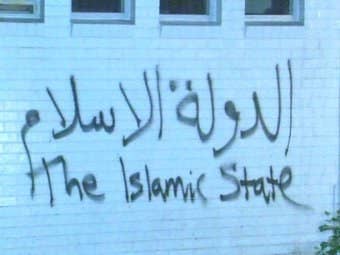 In January, the centre's management knocked heads with Fawkner's Shia Muslim community which was reportedly denied access to the centre and forced to pray in the street.
Asbestos was found in the building and firefighters had to be decontaminated after fighting the blaze.
A crime scene has been established and an arson chemist visited the charred centre on Sunday.