Queensland university student Kurt Tucker watched with satisfaction as a push to decriminalise abortion in his state fell flat in parliament this week.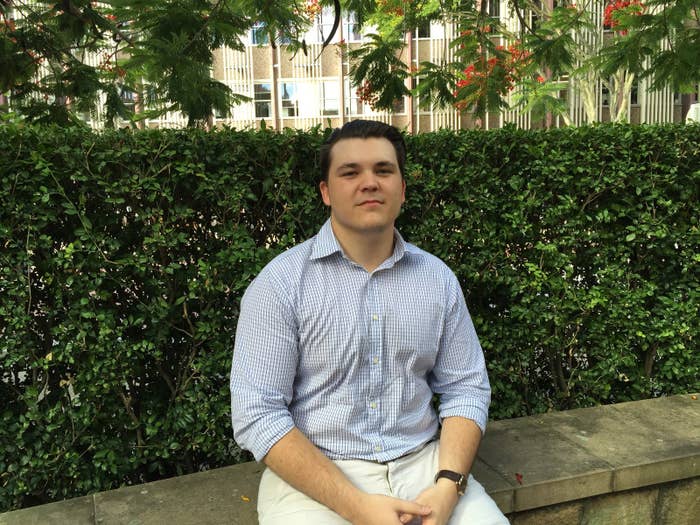 Independent Cairns MP Rob Pyne withdrew legislation to decriminalise abortion on Tuesday, after the Liberal National Party opposition leader Tim Nicholls announced that "every single member" of his party would vote it down.
"I am exceptionally happy that the bills were withdrawn, and I'd be very happy if they don't resurface in the parliament," Tucker told BuzzFeed News.
"They were withdrawn so that Pyne and [pro-choice deputy premier Jackie Trad] didn't have to face the humiliation of it going down in flames in parliament."
Abortion is only lawful in Queensland to prevent serious danger to a woman's physical or mental health.

"I think the laws as they stand are more of a statement [that] Queenslanders feel abortion isn't necessarily something that we should be seeing on a large scale."
Tucker, who is president of the University of Queensland's Liberal National Club, said the proposed legislation was "poorly drafted" and "didn't give the protections required for women and babies".
"As far as I know there were no gestational limits," he said. "I think that probably the vast majority of terminations that are performed in the state I wouldn't agree with being performed to begin with."
Pyne's bill did in fact have a gestational limit, proposing that women 24 or more weeks into a pregnancy could only have an abortion if her doctors believed continuing the pregnancy would involve greater risk of physical or mental injury than if it was terminated.
"The idea that a kind of vulnerable mother could be prosecuted does make me uncomfortable, but I fail to see how abortion to a large extent could be stopped without it being in the criminal code," Tucker said.
"I don't think it can be morally consistent to not prosecute a mother if you're of the view that a human child has been killed, which at a certain point most people would agree with."
Queenslanders on Tucker's "side of the debate" were misunderstood, he said.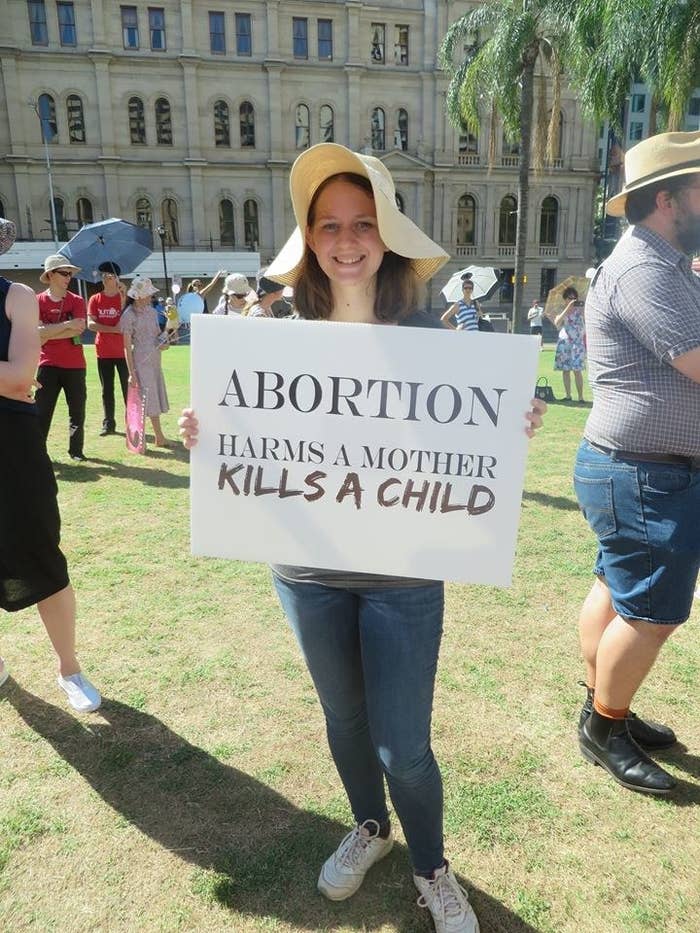 "When people come with a pro-life attitude it is not because they want to control people's lives," Tucker said. "It is not because they want to tell women what to do. It is not because they want to be nasty and ruin someone's life.

"It is because, like me, you've come to a real view based on, for me, science, not religion, that at some point in gestation a fetus becomes a human being, and at that point, they should be protected by law."
The signs at rallies from anti-abortion protesters were "supportive" and avoided shaming mothers for their decisions, he said.
"On the other side, it is vulgar," said Tucker, who claimed he had seen signs displayed at pro-choice with messages including "I don't want a parasite living inside of me" and "Kill the bastards".
Tucker said that rather than decriminalising abortion, the state should work on making adoption much easier and cheaper.
The Queensland Labor government has promised, if reelected, to introduce a bill to "modernise Queensland's abortion laws", pending advice from the state's Law Reform Commission.