Sydney-based escort and massage parlour worker Amelia* knows her job can be unsafe.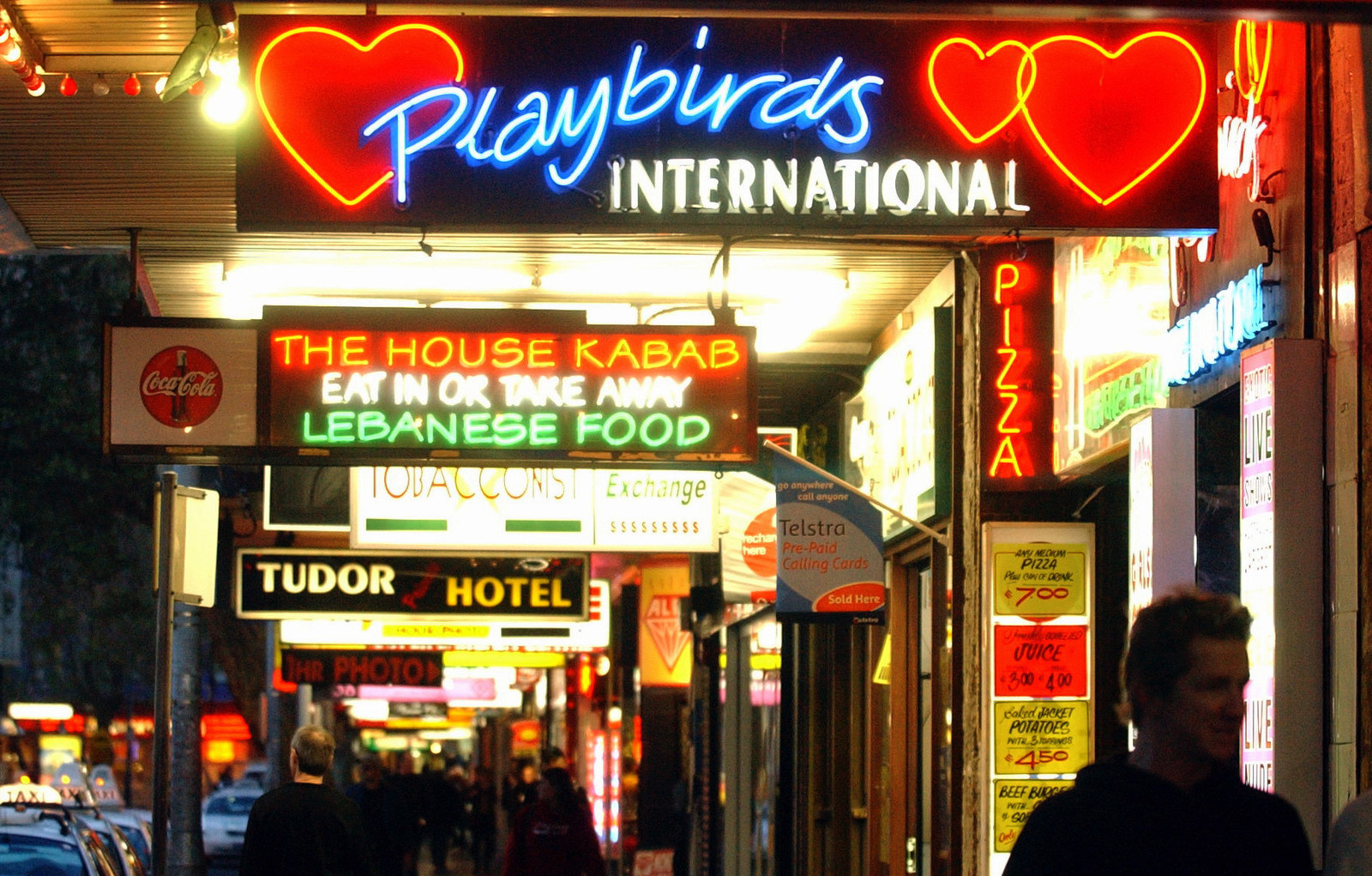 "I've had the trickiest situations working with sloshed clients who forget basic gentility and you know, humanity," she told BuzzFeed News.
"'I've walked straight out of bookings when I see guys in that condition.
Sometimes she lets clients think she has security outside waiting for her.

"I've literally wrestled guys off me before, and volatility like that is something you learn to look out for."
There is little data on the rates of violence against sex workers in Australia but the latest figures from the Australian Institute of Criminology found that up to 13% of Australian sex workers reported being physically or sexually assaulted by a client.
When Amelia worked independently she found the administration and "mailbox maintenance" side of her work time consuming, and that it rarely led to "actual bookings".
She found an escort agency which looked after her, and didn't think she would bother finding clients by herself until she heard about the app Rendevu, which was launched last August and connects Sydney's sex workers to clients.
The app allows workers to create profiles showing their availability and services. Clients - who must provide photo ID and their credit card details - can browse the profiles and request an appointment.
As with Uber, Rendevu then notifies the client how far away the worker is from the client's location, and their estimated arrival time.
"Let's not pretend there's any way to remove risk from sex work," Amelia said.
"But verifying ID documents from clients is surely the minimum standard, and agencies I've been with have all claimed to verify them, but I've caught each of them out several times skipping this step in favour of securing a booking, or for someone who 'sounded like a really sweet guy'.
"I'd actually trust an impartial photo app to complete this base standard practice more than a gullible or competitive booking agent."
"First time bookers" and "privacy-conscious dudes" were often wary about revealing their identities, she said.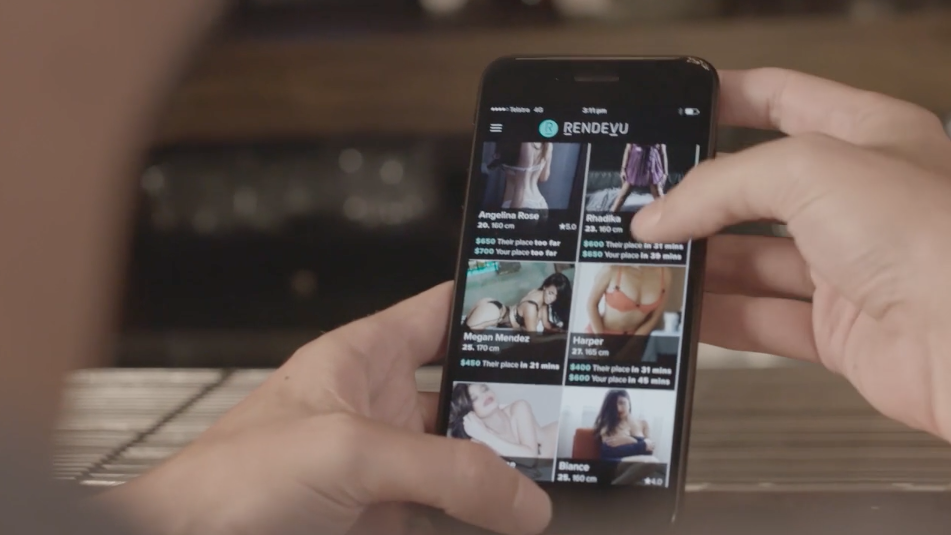 "Even if I were working completely alone, I would take a photo of their ID and pretend to send it to someone," she said.

"The third party is a safeguard, a witness, and a platform for independence."
However, she said the lack of phone contact in Rendevu meant she was unable to determine how intoxicated a client might be.
"That's a tough thing to gauge with Rendevu, and sometimes even over the phone it's not clear."
Sydney sex worker Taylor Knight has been using the app for four months and said it had "taken the guesswork out of booking clients".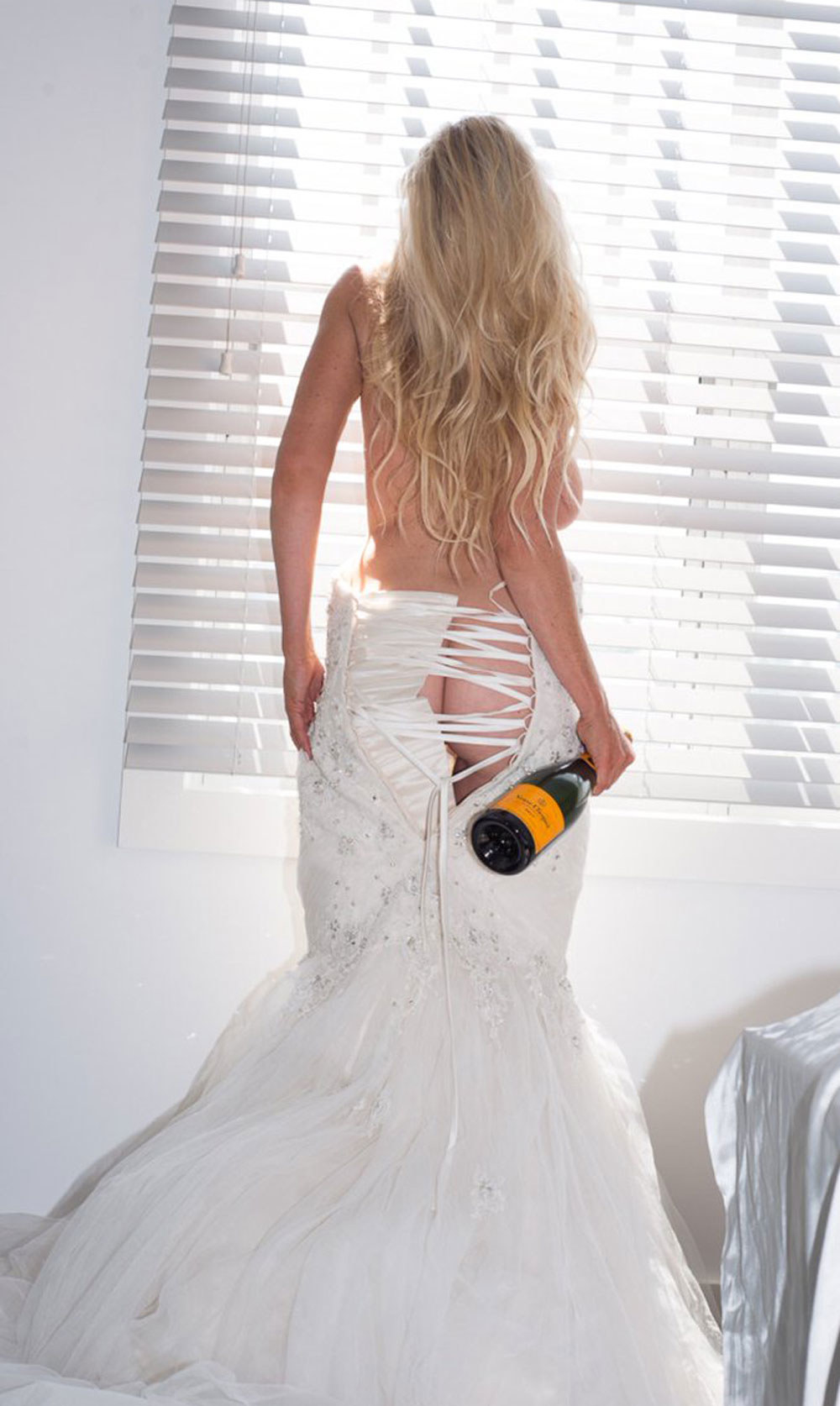 "I know this person is a sure thing and that they are a serious client because in this business you get a lot of phone calls and emails, and there are a lot of guys just wanting to have a chit chat," Knight told BuzzFeed News.
"The kind of client who uses the app is a spur-of-the-moment guy who has been out for a drink and a party and wants some action.
"I feel safer knowing the clients have already been vetted by the app itself."

The app allows workers to enter questions for potential clients to answer which helps Knight discern whether anyone is "too intoxicated".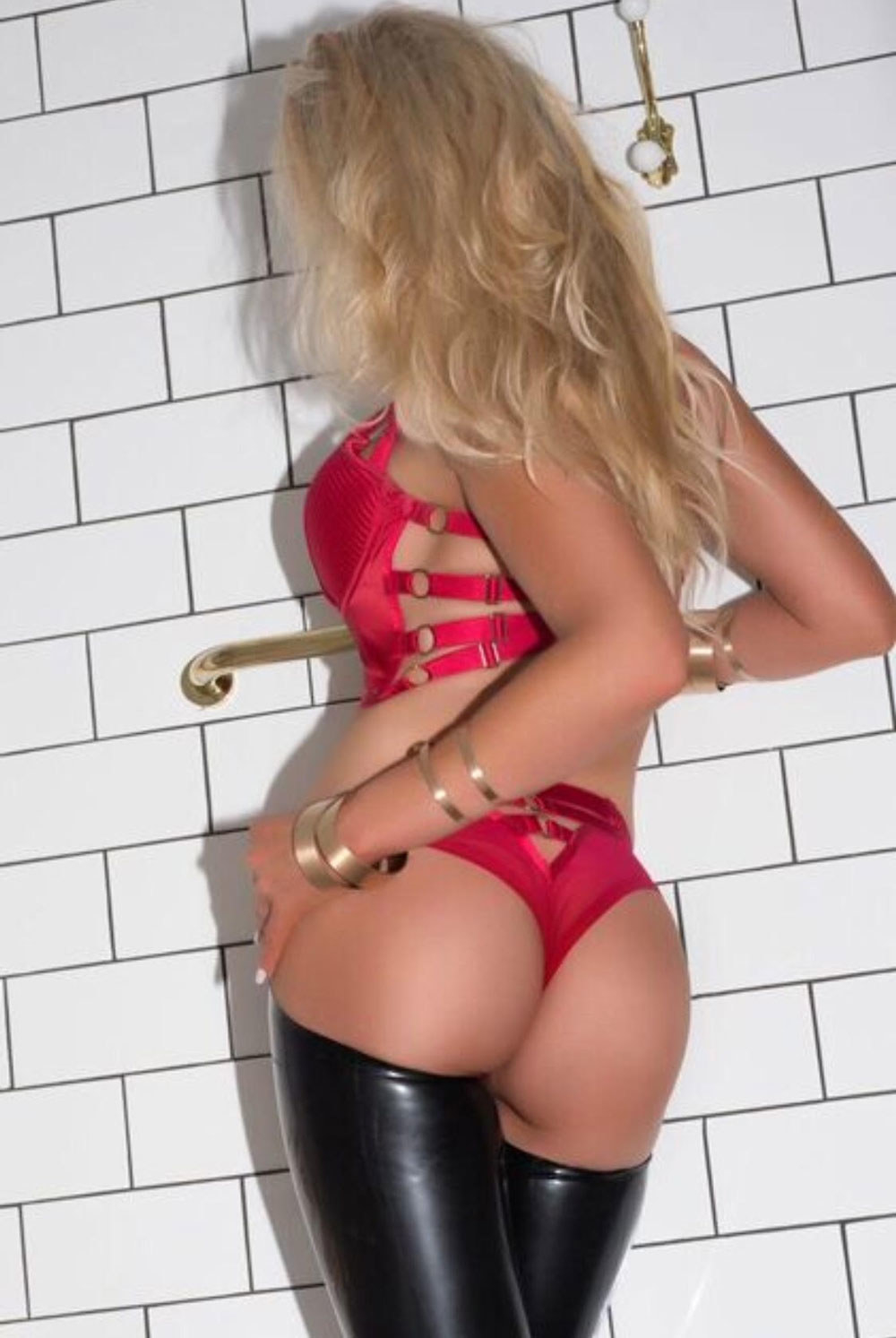 Clients were "renowned" for ripping off sex workers, Knight said.
"They will use scheduled payments and sent a receipt but they can just then opt out of that deposit and you don't get paid.
"But the app will pay you even if the client's card bounces.
"Eventually I'd like to get all my bookings like this."
Lulu Valentine, a Sydney-based escort, stopped using the app after logging on a few times last year when Rendevu was in its early stages.
"I screen my clients thoroughly, so this, unfortunately, means that, unless I have seen a client before, or can get an immediate reference from another worker, I do not to take last-minute bookings," Valentine told BuzzFeed News.
"I do this to avoid time wasters, fake bookings, and of course, bad, rough or abusive clients."

Valentine commended Rendevu for endeavouring to reduce these concerns by tracking the sex worker's location and pre-screening clients through identification and credit card checks.
"I believe that there would be some sense of accountability and room for recourse should anything happen," she said.
"I raised a few issues with this system, the most prominent being that as a sex worker who is potentially exposed to dangerous clients, I am not entirely comfortable with leaving my safety in the hands of someone else.

"As someone who is meticulous about screening, I feel that an ID verification is not entirely enough for me to get naked in the home of a stranger, alone."
Valentine said the app was a "step in the right direction" but could not completely replace "gut instinct" which had so far been the "most reliable method" for her to avoid shifty clients.
"The main flaw in the app is that it treats safety as a one-size-fits-all technology," she said.
Valentine said she felt fortunate to work as an Australian citizen in the state of New South Wales, where her profession was legitimately recognised, and where she could work under full decriminalisation without the requirement to be registered or licensed.

Valentine doesn't believe the app will ever replace agencies.
"Contrary to popular belief, there is so much more to sex work than just having sex – it is a fulltime job, where sometimes I work more than the standard 40-plus hours," she said.
"There are some workers who simply don't have the time, autonomy or finances to work independently, and therefore see value in being represented by an agency."
Rendevu's founder, Australian app developer Reuben Coppa, said "like all good start-ups", the idea was born from a "personal pain point".
"The customer service experience was just horrendous at [brothels]," Coppa told BuzzFeed News.

"You were sat in a waiting room with people who are spending a minimum of $400 and they're being turned away because they can't get appointments at short notice.
"Why can't clients connect with escorts when they would happily pay for these appointments and when escorts have time?"
Coppa said he quickly realised the app could help improve safety for sex workers.
"We have built the app to improve screening processes for clients and we ask for a deposit, which solves half the problem," Coppa said.
The app is available in Sydney and Coppa and his team are now focusing on the United Kingdom.
"We are focusing on areas where the laws are conducive, so even though we have had a heap of interest in America, prostitution is completely illegal there, apart from in Nevada, so we wouldn't go there."
Rendevu user Shane* has used the app about once a week for the past six months.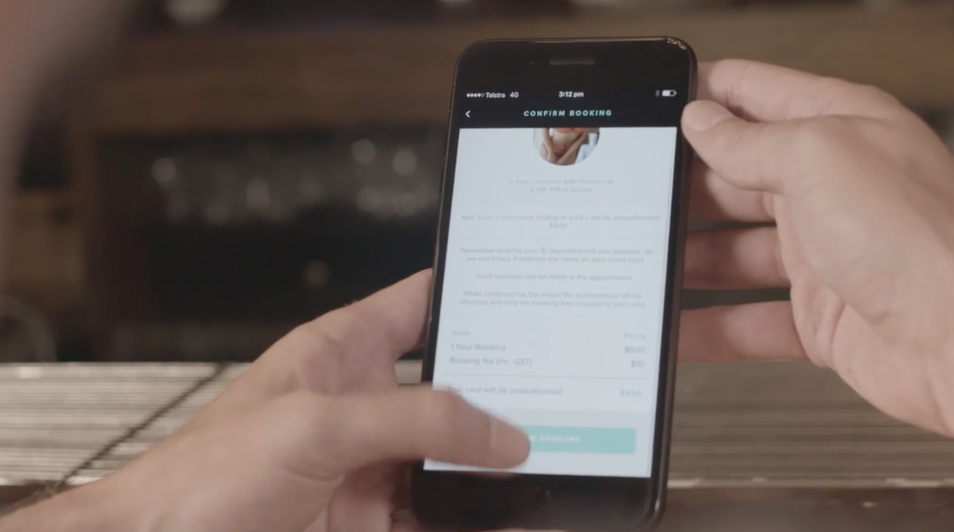 "It feels less tack and less sort of dodgy than having to text message and try to organise it, or go to a brothel," the 35-year-old businessman told BuzzFeed News.
"You browse through and basically just book an appointment and it is like Uber, it will say 'ready in 20 minutes' which is really handy."
Shane has two jobs and flies between three cities regularly, so employing escorts fitted in with his lifestyle, he said.
"I don't have a girlfriend because of the hours I work but I love having sex. I don't think it necessarily needs to be this dirty underworld.
"It is the oldest industry in the world but in a lot of ways it hadn't progressed until apps like this."
* Names have been changed for privacy.