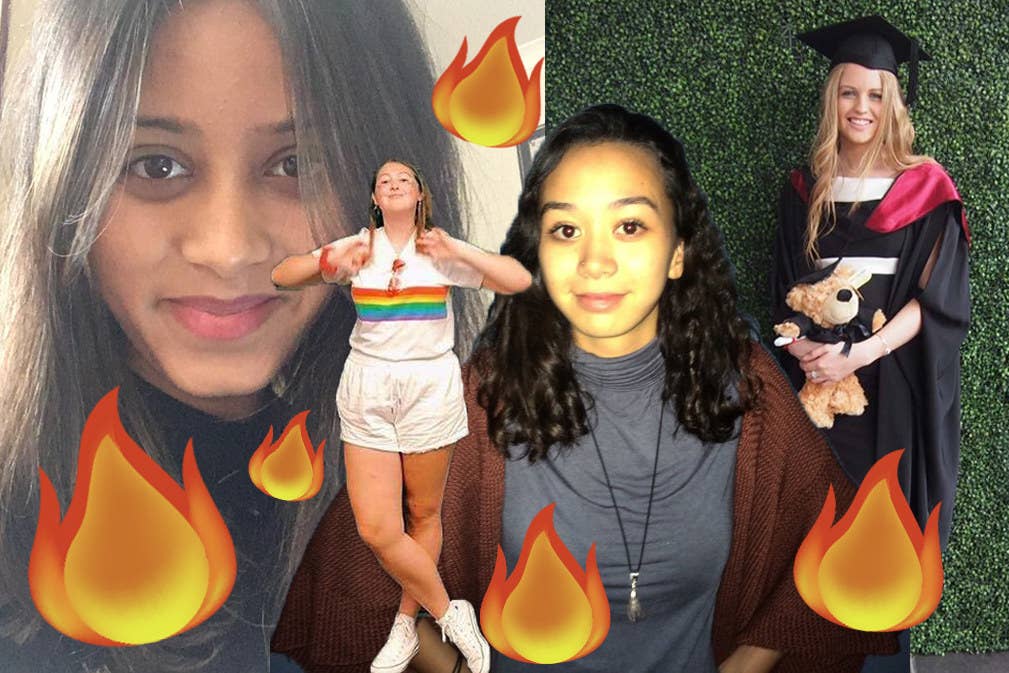 Young women in Australia are kinda miserable.
They reported the lowest wellbeing of all Australians in research released today by the National Australia Bank (NAB).

"There were four things with young women that were quite distinct in terms of what was having a negative impact on their wellbeing," NAB's head of behavioural and industry economics Dean Pearson told BuzzFeed News.
"That was the perception of their physical appearance and the impacts of social media and advertising, their physical wellbeing, concerns they have around work and job issues, and a sense that they don't have enough time in their day."
Pearson said NAB research found the greatest gap doing unpaid labour in the home – cooking, cleaning, shopping – was between young men and young women.
"Young women are still making a lot of the day-to-day household decisions in a relationship and it doesn't matter if they are the primary breadwinner," he said.
"Over time older men certainly step up, but that is an area where women are taking on that burden."
We asked seven young Australian women what impacts their wellbeing.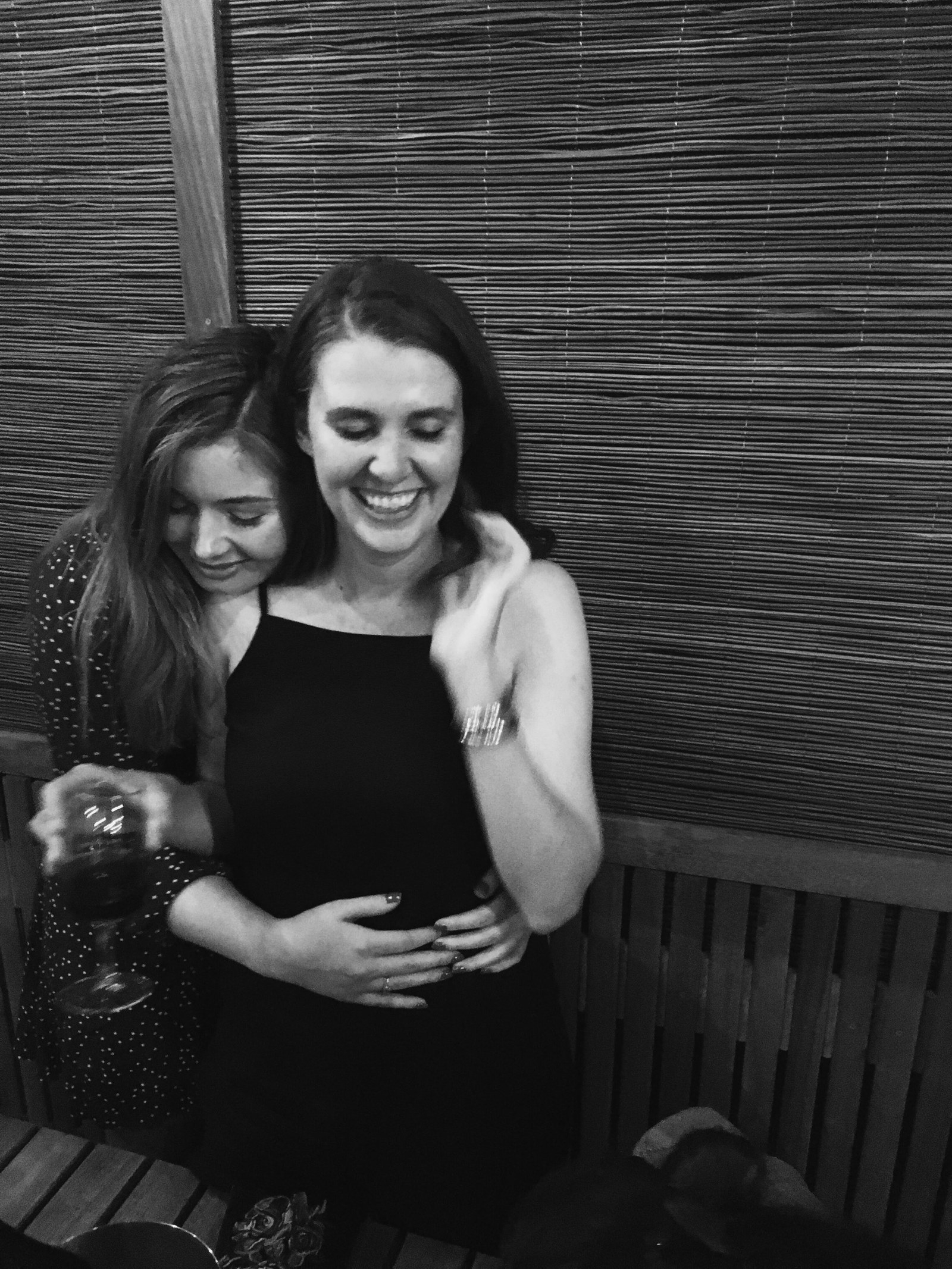 Sydney woman Sophie Roberts is 29 and is thinking about her career path.
"I think in your mid-to-late twenties you start reckoning with what being female in the workforce means," she told BuzzFeed News.
"You see women ahead of you taking maternity leave and not being around when a promotion they probably should have gotten happens."
One of Roberts' friends went for a job and the panel of men joked "about how pregnancy must be contagious because they'd lost three women to maternity leave". Her friend missed out and a man got the job.

"Tell me a man who comes out of that situation wondering if it's because he might consider becoming a parent sometime in the next one to two years," she said.
Physical appearance (as well as the ability to fund retirement) was a factor that contributed positively to men's wellbeing but detracted from the wellbeing of women, the NAB research found.
Roberts said she "ate her feelings" last year in the form of pasta and wine.
"I gained quite a bit of weight but in the past six months I've been working hard on exercising and eating better and I'm actually really happy where I am right now," she said.
Barre fitness classes, which contained more women than the spin class she takes, triggered more feelings of "not being skinny, pretty or toned enough".
But social media also contributed to Roberts' feelings of self worth: "I've definitely fallen down the [personal trainer] Kayla Itsines BBG 'before and after' photo rabbit holes on Instagram."
For women, a sense of personal safety contributed most positively to their overall wellbeing, the research found.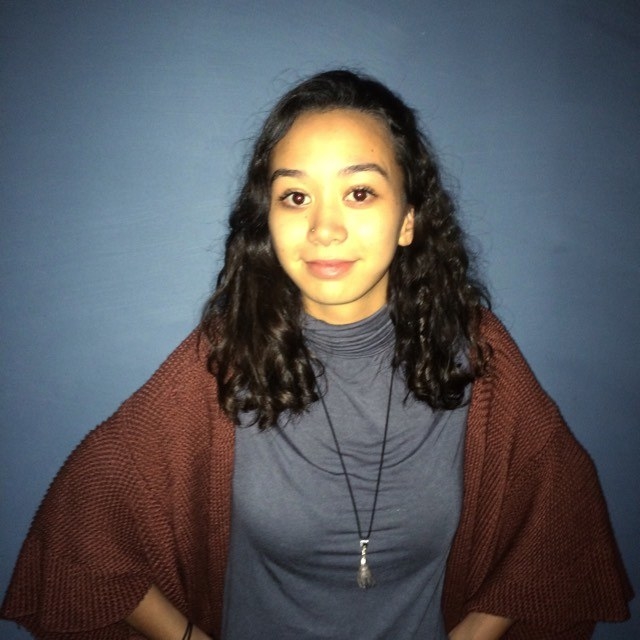 Brisbane woman Hine Kahukura turned 18 less than six months ago and has already witnessed women being harassed in pubs and clubs.

"It has been women, rather than men, addressing the issue despite plenty of men witnessing it," the uni student and childcare worker told BuzzFeed News.
"I find it so concerning that not only are men so frequently harassing young women but they are so frequently witnessing harassment and turning a blind eye."
When she got a security guard to kick one man out of a club after a woman asked for her help, another man demanded Kahukura explain herself.

"I tried to explain to him how terrifying it can be as a young woman to be confronted by a man like that, and how it was clearly necessary given that the young woman felt the need to ask for help from a stranger."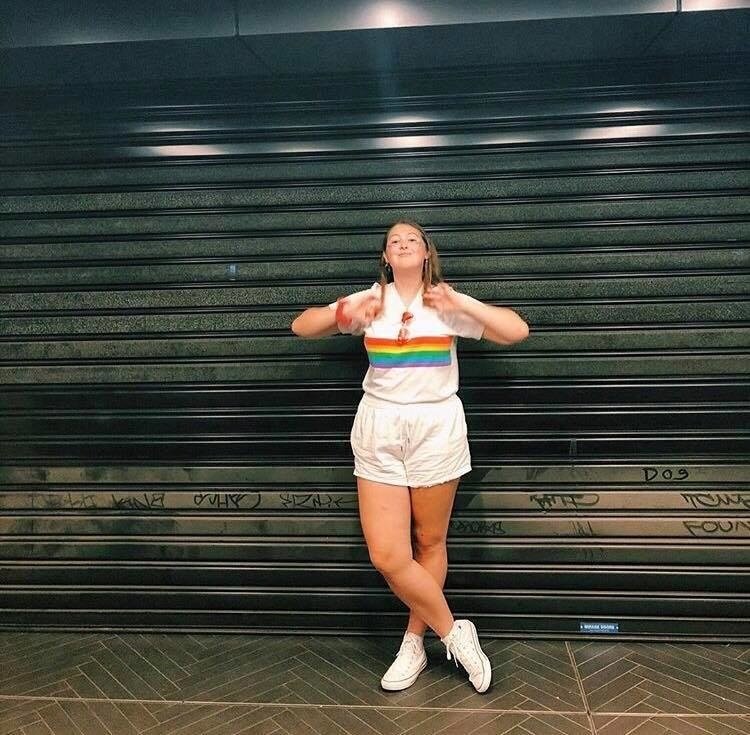 Sydney uni student Abby Butler said concern for personal safety made young Australian women hyper-vigilant.
"Men obviously face their own unique struggles, but there are so many small yet constant situations that all culminate into this greater feeling that women have to be on their toes 24/7," the 19-year-old said.
Women had to think about their safety on every night out, she said.
"[This involves] strategies to avoid drink spiking, using keys as weapons, being constantly aware of your surroundings and sitting in the backseat of an Uber or taxi because it's safer."
The adage "you have the same hours in the day as Beyonce" was an ethos that too many women lived by, she said.

"We're constantly comparing ourselves to these prodigies and overachievers and often forget the fact that we have so much time in our lives to further our careers and develop our own personal lives," Butler said.
"I go to uni from 9am to 1pm, have a casual job in marketing from 1pm to 5pm and then have a night job 6pm to 9pm and then do uni work after."
She said social media heightened the pressure for women to "constantly be busy".
"You see other women the same age as you who are killing it in their careers, having insane social lives and keeping up their appearances," Butler said.
"Even when I have free time I'm thinking about what productive things I should be doing in that time."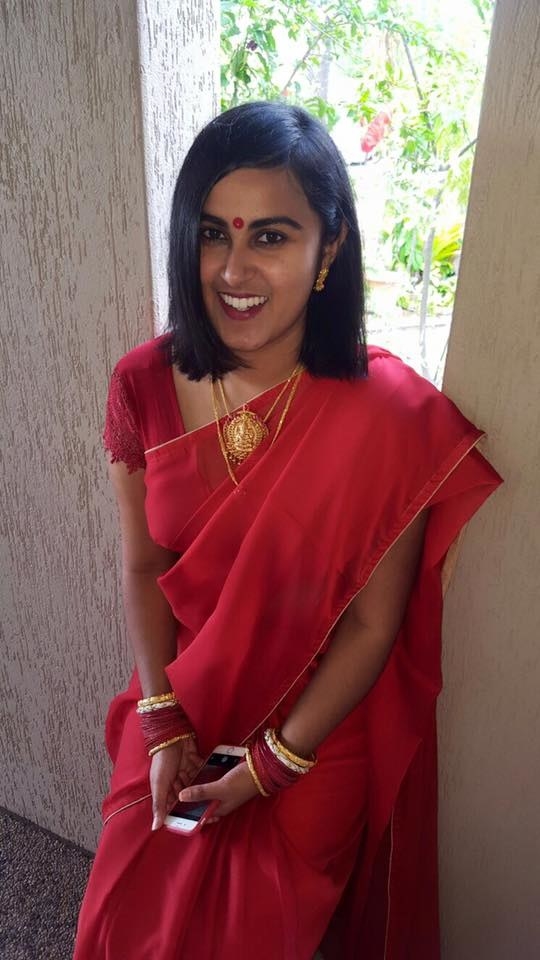 Darwin woman Aditi Srinivas said she feels lucky to work for an employer that supports her professional and personal growth.

"I see female friends – particularly other young women of colour desperate to prove they are not just the 'diversity component' of their workplace – glorifying their gruelling working hour schedules and neglecting aspects of their life that bring them joy and promote their wellbeing," the 29-year-old told BuzzFeed News.

"Women of colour are two steps behind in carrying themselves with the confidence of mediocre white men."
Srinivas has been setting aside time on Sundays this year to have moments exclusively for her.

"It has been absolutely wonderful for my wellbeing," she said. "I have even been inspired to take up some yoga classes next month!"
NAB's research found young men derived more benefits from factors such as mental wellbeing, physical health, appearance and their employment, and suffered less from substance abuse and a lack of time.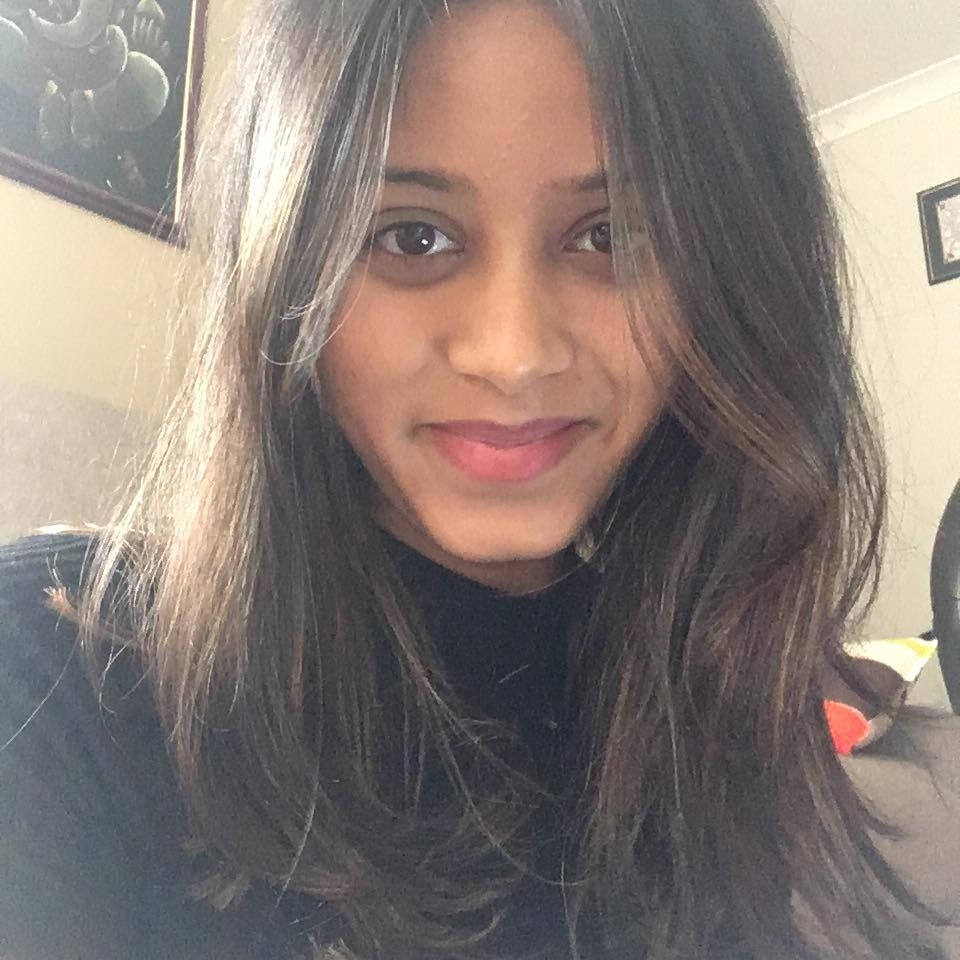 Alcohol abuse isn't taken as seriously when it affects young women, 23-year-old Melbourne woman Divya Krishnan told BuzzFeed News.
"No-one knew I had a drinking problem because when a woman gets drunk she's loose and fun and it's normalised for women to have a ladies' night and go out and get drunk," Krishnan said.
She finds her mental health problems aren't taken as seriously those of her male friends, even after she was hospitalised.
"For men, we'll say they're having a tough time but we don't use terms like insecure or clingy or say they don't trust enough people," she said.
"People say we've come a long way in terms of mental wellbeing, but I think that is fundamentally untrue, and I find myself saying I'm sick or tired rather than depressed.
"There's an expectation for young women to 'get married and have kids by 30'.
"I'm a young woman of colour and I know that men also have mental health issues and men are also locked out of the property market, but there isn't that expectation that they have to tick off these milestones within a time limit," she said.

"I don't want kids ... I'm happy with my cat, but I feel like I have to be in a senior management role by the time I'm 30, and it isn't good enough to be happy."
Melbourne woman Tarnay Sass lives in a share house with her boyfriend and has accepted that home ownership is not on the horizon, unless she relocates one day to regional Victoria where her parents live.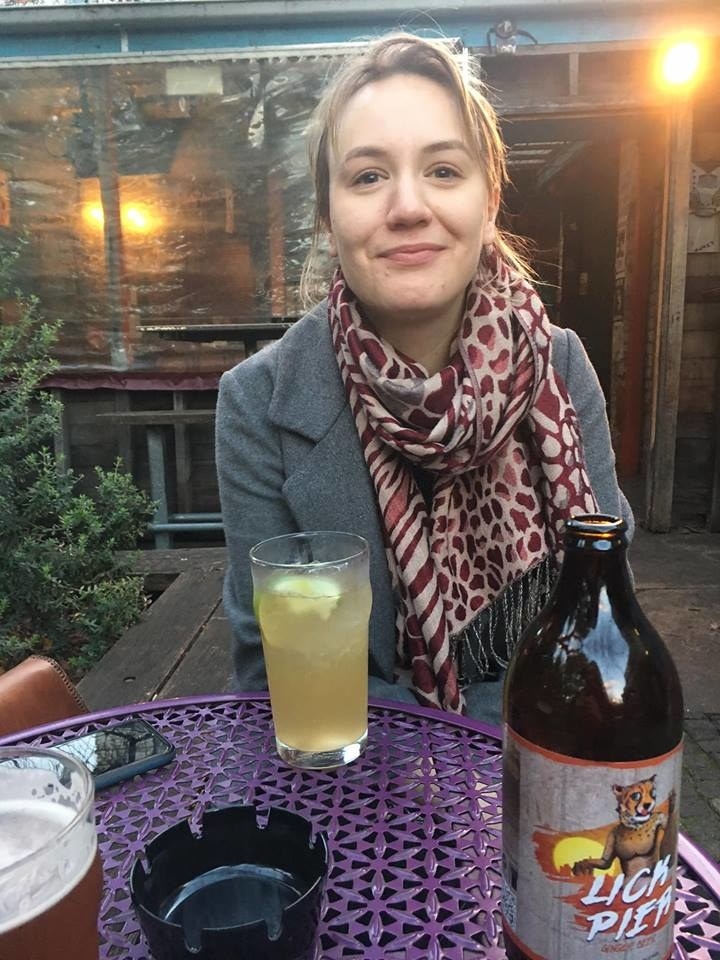 The 23-year-old just graduated from a journalism degree and balances freelance copywriting jobs with three days a week at a cafe.
"It is really hard to save or put my name down for a loan because who would give money to someone with such an erratic income?"
Sass said finding hospitality work in Melbourne was really easy for people who were willing to do a job for money and not to further their career.
"I have friends who are five years out of their degree and still haven't found a job in their industry."
"I think not having enough money is a huge stress for women my age because you have to wonder whether if you buy lunch that day, you're going to be $20 short on rent."

Sass was unsurprised that NAB's research also found that low income earners ($35k-$50k) reported less anxiety than those on incomes above $100k.
"My friend who works at a bank is the most stressed-out person I've ever met and her job is so full-on and impacts her social life, but I know women who don't earn as much and aren't considered as successful, but have days off to relax, meditate and practice self-care, which sounds wanky but actually works."
The stress of a corporate job is something that Bendigo woman Bronte Monaghan, who works in the horse racing industry, knows well.
"It is stressful having targets," the 22-year-old, who now lives in Melbourne, told BuzzFeed News.
"There's also an issue with job security for young women, like last year I lost my job after the probation period, which happens to lots of people my age."
"They get you to work really hard for six months and you stay back late to get a job, and then they let lots of people go."

She moved from Bendigo to Melbourne to complete her degree in public communications and wasn't eligible for government assistance, so Monaghan's parents helped out while she did uni full-time and worked nights waitressing until 2am.

Monaghan said by the time rent, bills, car repayments and higher education loan debt is paid there isn't a lot left over.
"Some weeks you sort of have to choose whether you pay the electricity bill or buy food, so I have no idea how I would be able to afford a kid, I really wonder how people do."