An Image Of A Dead Fetus Was Ruled Too Obscene For Public Display
An anti-abortion protester has lost an appeal of her conviction over the image.
"They are images which, according to accepted community standards, are of such horror or such a disgusting nature that people ought not to be unwittingly exposed to them while going about their everyday business, or be obliged to take steps to avoid them," Supreme Court judge Karin Emerton said in her judgement.

"The maintenance of 'good public order' in relation to the display of obscene figures in public places includes the protection of members of the public, including (especially) children, from exposure to images that may be so distressing as to be potentially harmful to them."

Fraser's lawyers argued the prohibition of the display of obscene figures contradicted freedom of political communication but the judge disagreed.
Fraser was represented by Human Rights Law Alliance - a team of Christian lawyers backed by the Australian Christian Lobby (ACL) formed to protect "religious freedom and fundamental rights in the courts of Australia".

The alliance also represented Victorian mother of 13 Kathy Clubb who last August became the first person to be arrested in Victoria under safe access zone laws that make it illegal to protest within 150 metres of an abortion clinic.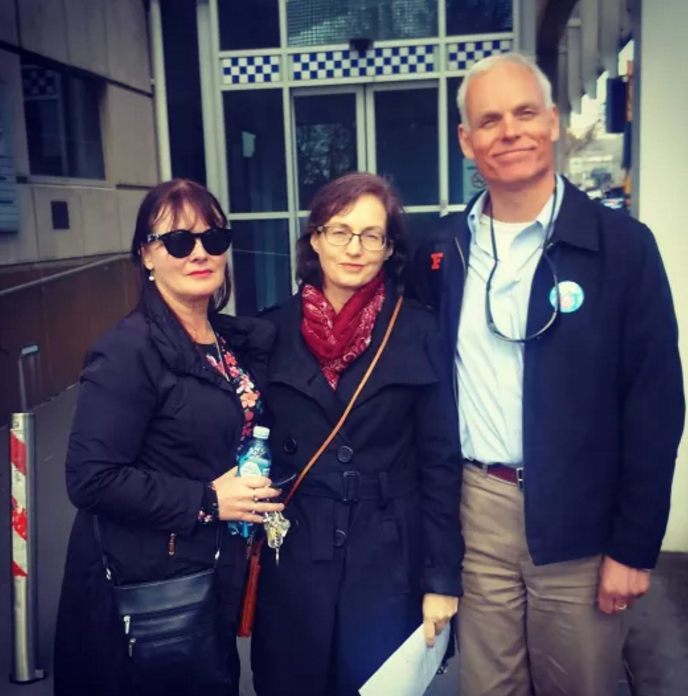 In a blog entry on the ACL's website the alliance's managing director and Fraser's lawyer Martin Iles expressed his vehement opposition to the quashing his client's appeal and said the case proved "much was at stake for pro-life free speech and for truth".
"Lawyers for Michelle argued that the images could not be banned because they constituted communication between voters concerning political matters, which is constitutionally protected in Australia," he wrote.
Iles compared Fraser's placards to other "political" images which prompted social change including the picture of Islamic State terrorist Khaled Sharrouf's son holding a severed head of a Syrian soldier; the photo of drowned refugee toddler Alan Kurdi on a Turkish beach; and the Pulitzer Prize winning photo of Phan Thị Kim Phúc OOnt, a severely burned naked child whose village had just suffered a Napalm attack during the Vietnam War in 1972.
"One might have sympathy if the decision was limited in scope to say, banning the images from school zones or shopping centres. But 'public place' is defined so broadly that it includes much of the state of Victoria – even a church service!"
He was examining appeal options.