Anti-abortion picketers in the NSW border city of Albury might have to protest elsewhere after the deputy mayor discovered a legal loophole which could create a "safe access zone" around the clinic where they rally.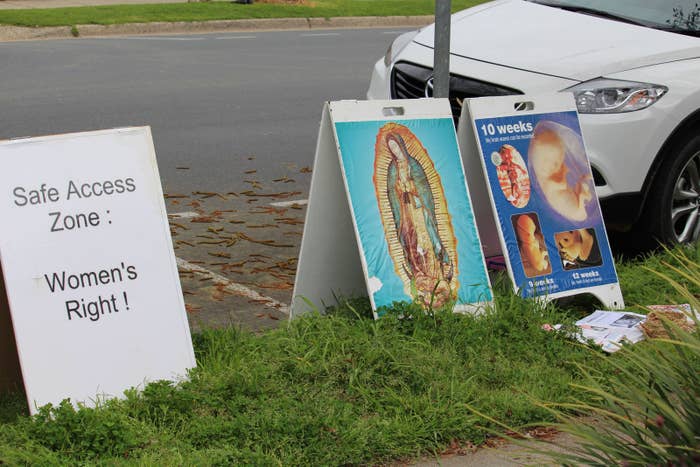 Greens councillor and deputy mayor Amanda Cohn will introduce a motion at the council's Monday meeting to introduce a "safe access zone" to be established around Albury's abortion clinic.
"The Albury community has told me loud and clear that they want to see an end to the intimidation and harassment of women attending the Englehardt St clinic," Cohn told BuzzFeed News. "This issue has been plaguing our community for years.
"Women should have the right to access their medical appointments with privacy and dignity."

Cohn will argue that under Section 632 of the Local Government Act protesters would not be able to protest within 150 metres of the clinic.
NSW is currently waiting for a vote on legislation that would enact safe-access zones under state law as is the case in Victoria and Tasmania.
The motion is to discourage members of Helpers of God's Precious Infants, a Catholic Church–affiliated group that conducts vigils in Australia and the United States outside clinics where abortion is performed.

Members of the group erect signs, pray, and approach women entering the clinic.
BuzzFeed News revealed last year protesters also handed foetal dolls to patients as they entered the clinic.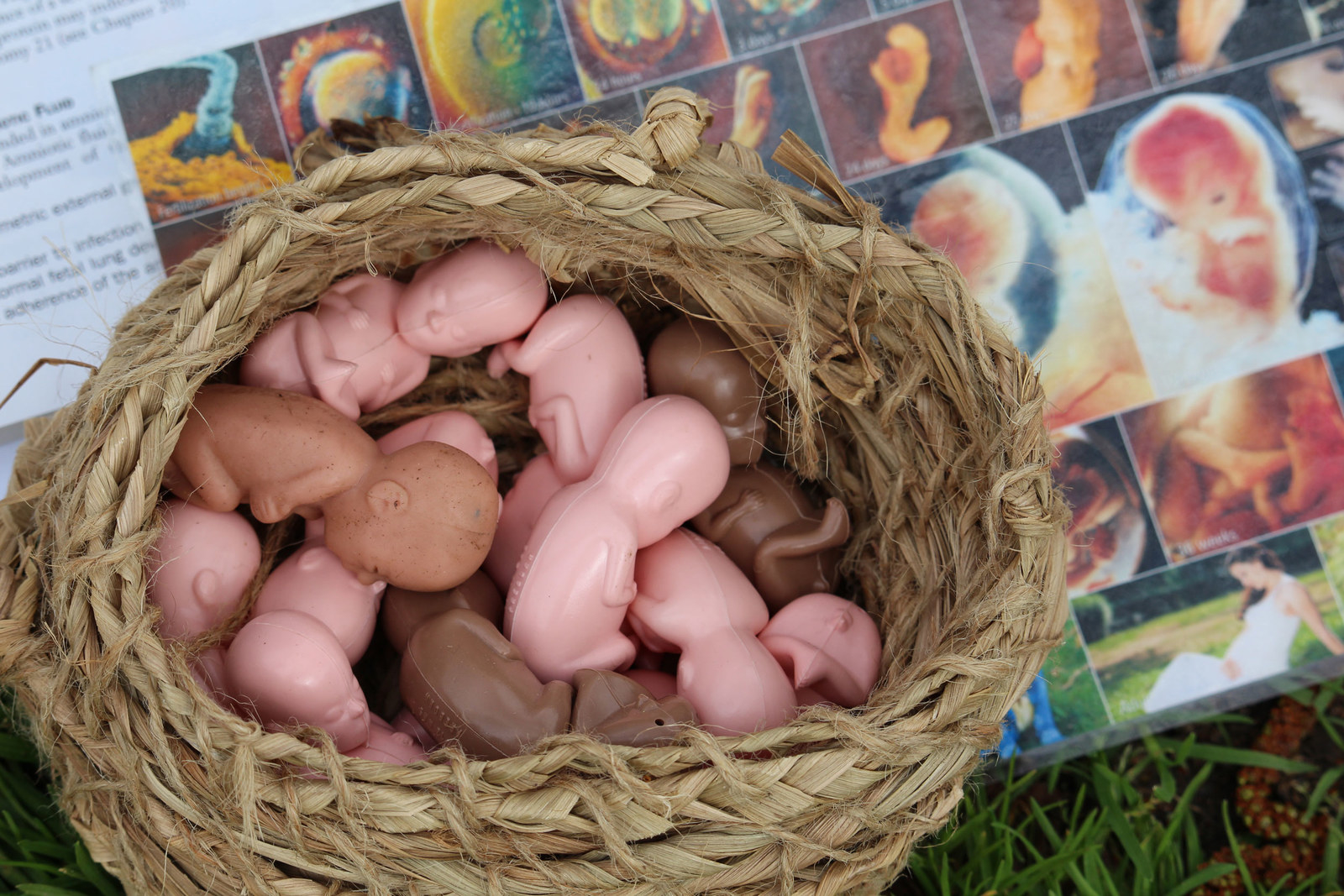 In September, BuzzFeed News spoke to a woman who was harassed by the protesters outside the clinic.
"[A protester] told us: 'They kill babies in there, you know you will burn in eternity forever'; and he said that I was a horrible person for killing my baby," she said.
One of the most vocal anti-abortion residents Roland von Marburg said he and the rest of Helpers of God's Precious Infants would take the council to court if the zone were established.
"It won't stand up to a constitutional challenge and stupid laws like that are bound to be challenged," von Marburg told local paper the Border Mail.

In June, von Marburg and his wife won $180,000 in damages from a retired obstetrician after they claimed they were defamed by comments on the Facebook page for which he was a spokesperson.

David Shoebridge, Greens NSW MP and spokesperson for local government, said he was grateful to Jane Needham SC, "one of the most respected barristers in the state", who prepared legal advice to the Greens pro-bono.
"[The advice] confirms that councils across NSW can act using their existing powers under the Local Government Act," Shoebridge told BuzzFeed News.
Albury councillor Darren Cameron told the Border Mail he thought the plan was "madness".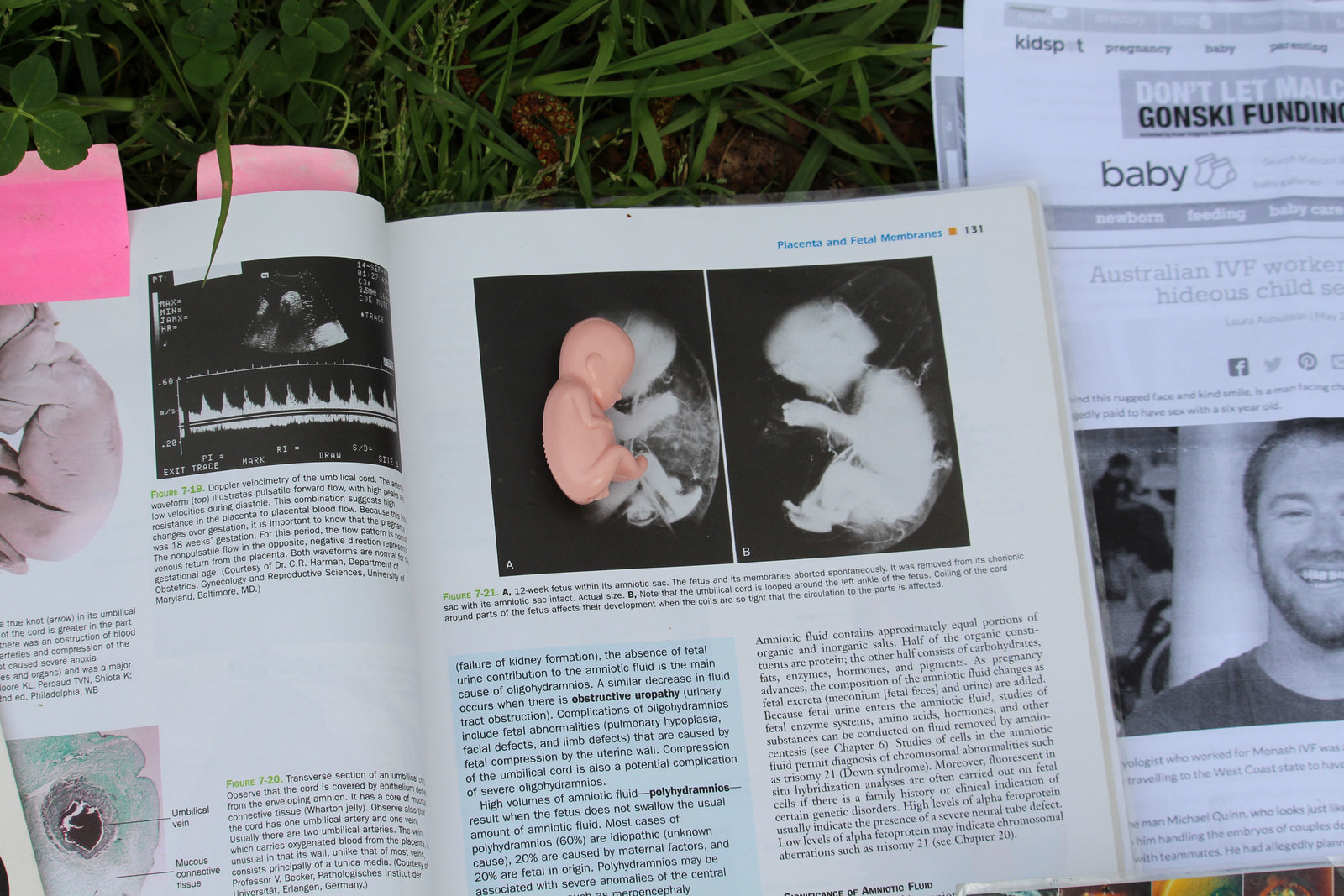 "In order to achieve the objective that the Greens want, Albury City would have to literally put up signs banning praying," he said.
Abortion is still a crime in NSW, where a pregnancy can only be terminated if a doctor believes it is necessary to prevent serious risk to the life or health of a woman. Most abortions happen at private clinics such as the one in Englehardt Street.
In May around a third (35%) of MPs voted in favour of legislation to remove abortion from the NSW Crimes Act and establish safe zones around clinics and hospitals.

Had it been successful the bill, introduced by NSW Greens MP Mehreen Faruqi, would have removed abortion from the state's Crimes Act and established 150-metre safe-access zones around hospitals and clinics where abortion is provided, in order to protect staff and patients from harassment.
A separate private members' bill from Labor MP Penny Sharpe to create safe-access zones around abortion clinics will be debated and voted on in the new year.
Sharpe told BuzzFeed News the "only way to stop the harassment and intimidation of all women seeking abortions in NSW" was for the state parliament to pass her bill.
"It is disappointing that some members of the Greens are willfully ignoring the careful work being undertaken to bring forward a safe access zone bill to the NSW Parliament early in 2018," Sharpe said.
The vast majority (87%) of NSW residents who took part in a poll commissioned by Faruqi believed women should be able to have an abortion, and 81% supported the enactment of protest exclusion zones across the state.

Most (76%) were unaware that abortion was still in the NSW Crimes Act (1900).
Liz Marmo counterprotests outside the Englehardt St clinic every Thursday and is "overjoyed" about the idea that patients might soon be able to maintain their privacy.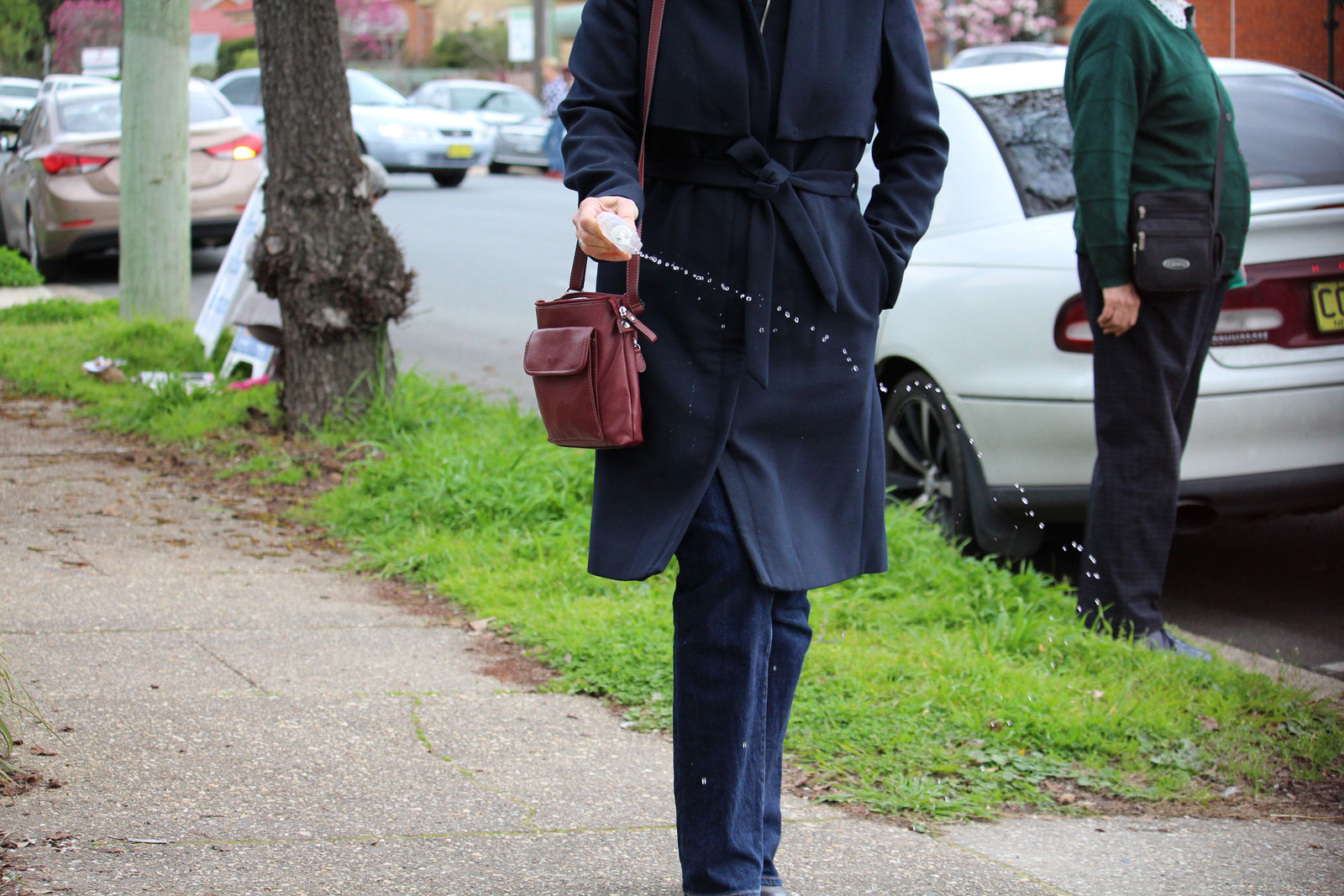 "I yelled when I saw [that Cohn was going to introduce the motion] and my neighbours must have wondered what this old biddy next door was doing," Marmo, who stands at a distance to respect the privacy of women entering the clinic, told BuzzFeed News.
"Finally, after surveys finding that Albury wants exclusion zones, an elected member of council is taking on board what the community wants."
Marmo sees her role as protecting the patients from harassment and "monitoring" the behaviour of anti-abortion demonstrators.

She said protester numbers had dwindled over the past four years.
"Four years ago there would have been up to 20 of them, and now on a good day it is about six, and they don't bring children with them anymore," she said.
In February, BuzzFeed News spoke to a woman who couldn't attend the clinic for a termination because a relative of hers protests outside.
"Most places have six degrees of separation but here in Albury we only have four degrees of separation," Marmo said.
"We need to protect women and their privacy."