Obstetrician and gynaecologist Philippa Ramsay is one of hundreds of doctors in NSW who have urged parliamentarians to decriminalise abortion in the state.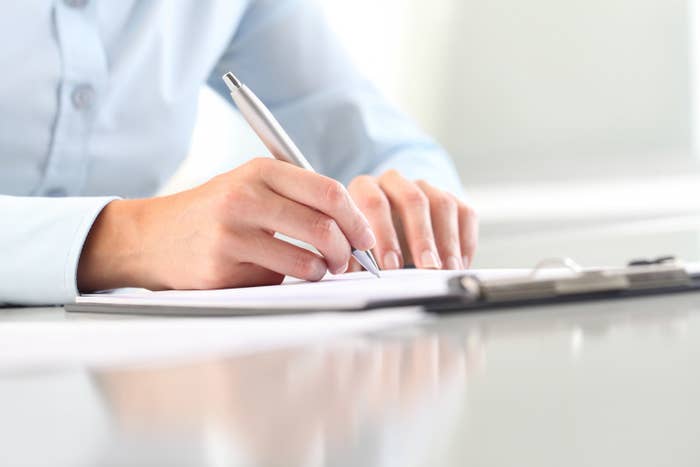 "One third of ordinary Australian women choose to have a termination and those women are not criminals," Ramsay, who specialises in gynaecological ultrasounds and prenatal diagnosis, told BuzzFeed News.
"[Doctors] have been working around and dodging the law and manipulating things so that our patients get the care they need, but we are all aware that officially abortion is illegal and it is talked about in hushed tones.
"Doctors are unwilling to be known as a doctor who performs terminations."
A petition, signed by more than 300 doctors, said the current law only served to "interfere with the practice of medicine", and urged MPs to vote for legislation introduced by NSW Greens MP Mehreen Faruqi, which removes abortion from the state's Crimes Act.
The law, which is to be debated on May 11, would also establish safe access zones around hospitals and clinics where abortion is provided, and require doctors who conscientiously object to abortion to refer a patient to another doctor who doesn't.
"We implore you to take action now and get rid of this archaic law," it reads.
The letter echoes one sent last week by the Royal Australian and New Zealand College of Obstetricians and Gynaecologists, offering Faruqi the organisation's "unequivocal support" for her legislation.
"RANZCOG also endorses the proposal that those health practitioners who may have a conscientious objection to abortion should be required to refer the person to another health practitioner or local Women's Health Centre to enable the person to have full information about the options in relation to pregnancy," the college's president, professor Steve Robson, wrote.
All NSW MPs were copied in on that correspondence, and information about late terminations was attached.
Churches and anti-abortion groups last week swung into action and petitions to block Faruqi's legislation were distributed at Catholic parishes across the Archdiocese of Sydney over the weekend.
The Australian Christian Lobby's NSW director Mark Makowiecki wrote on the organisation's website that Faruqi's bill would "permit abortion till birth, remove the conscience rights of doctors, and prevent prayer vigils and sidewalk counselling near abortion clinics".
Polling by the Greens Party found a woman's right to choose had "overwhelming support" in the community, with 70% of Sydneysiders supporting decriminalisation and 87% supporting safe access zones.