The Liberal National Party Has Committed To New Abortion Controls
"Don't think I'm working undercover for the Australian Christian Lobby, because I'm not."
A resolution ruling that future Liberal National governments in Queensland must "uphold the value of human life" has been passed at the party's state convention.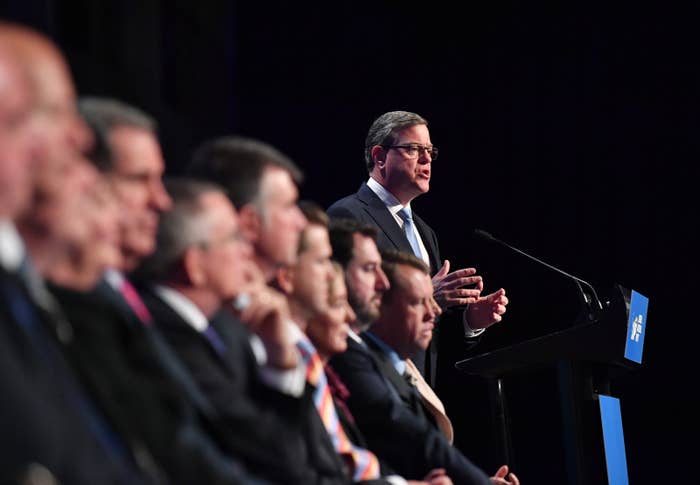 Toowoomba senator Barry O'Sullivan on Saturday introduced Resolution 26: which states that an LNP government must support women and their partners considering abortions after 18 weeks gestation, and ensure legislation is enforced requiring women to be "informed" of choices when terminating a pregnancy.
O'Sullivan, who is a federal politician, said his resolution, which passed, encouraged a "warm and supportive environment" of "pastoral care" for pregnant women.
"We as a society in some instances treat our women just as we did in the 1940s, '50s and '60s, particularly around pregnancy," O'Sullivan told BuzzFeed News.
He said he had spoken to women, particularly aged in their "40s, 50s and 60s", who "wished something like this" had existed when they terminated pregnancies as teenagers.
"[Women now] think their choices are very, very limited and, in fact, they are too shy to reach out so they take what they think is the only option available to them," he said.
Resolution 26, which is non-binding but forms part of the party's platform, also ruled that a future LNP government in Queensland must encourage adoption as a "real choice" for pregnant women.
"The ladies who have abortions say that it happens very quickly and they are in an environment with a lot of stress."
O'Sullivan said pastoral care would bridge the gap between young married women who fall pregnant and find it the most "joyous thing ever", and young women who fall pregnant and find it "distressing".
In February, the night before a bill to decriminalise abortion in Queensland was voted on in the state's parliament, opposition LNP leader Tim Nicholls said "every single member" of his party room would vote en masse against the legislation, which was then withdrawn.

The Northern Star reported in August that O'Sullivan bankrolled buses to move anti-abortion protesters from his electorate in Toowoomba to Brisbane to rally against the bill.

He told the Northern Star that the bill would have allowed "very barbaric late term procedures" of babies that could have been born at the time of the termination.
Concerns about later term abortions (which make up less than 1% of all terminations) from opponents of the bill dominated the political debate over the proposed legislation.
O'Sullivan stressed that Resolution 26 had "no impact" on the outcome of that bill, which is currently before the state's Law Reform Commission. The Commission is expected to make recommendations to the state's parliament later this year.
He said just because phrases like the "sanctity of life" had been adopted by anti-abortion organisations, it didn't "diminish the power of the statement".
"Don't think I'm working undercover for the Australian Christian Lobby, because I'm not," he said.
"How could any living breathing soul argue against reconfirmation of the sanctity of life?
"My party largely is a conservative party. You wouldn't have to be a Rhodes scholar to know where most of the membership of our party sits on [the issue of abortion].

"Many in the party and outside would like to lock [pregnant women] up and bind their arms and say 'no abortion could occur'."
Liberal National Party state director Lincoln Folo told BuzzFeed News that many members of the party thought it was "too hard for families to adopt" in Australia.
"If babies aren't being…if there is abortion before adoption then obviously there are less babies to be adopted by families or people that would like to be parents and simply can't," he said.
The Australian Christian Lobby's director for Queensland, Wendy Francis, told BuzzFeed News she thought it was "great" when political parties embraced "the sanctity of human life".
"This tide in support for the unborn is not only occurring in Queensland," Francis said, referring to the failure of a bill to decriminalise abortion in NSW earlier this year.
"It does seem evident that a younger generation is standing up for life, being more conscious of when life begins as a result of technological advances."
Independent Cairns MP Rob Pyne, who led the fight and introduced the legislation to decriminalise abortion in Queensland, said the LNP's resolution at the weekend was a bid to reassure anti-choice voters.
"This resolution has huge ramifications in the lead-up to the upcoming state election in terms of a woman's right to choose and any prospect of abortion law reform in Queensland," Pyne told BuzzFeed News.
"People aren't stupid and they will read between the lines and see exactly what this is about.
"This is about interfering with a woman's right to make choices about her own reproductive life."
Pyne said the opposition was a "capital c conservative party" which was "out of touch with ordinary Queenslanders".
"If there are any true liberals within the liberal party which defend the rights of the individual, I'd encourage them to leave," Pyne, who defected from the state's Labor party early last year, said.
The morning after Pyne's bills were withdrawn from the Queensland parliament in February, he stepped out for a press conference with pro-choice MP and deputy premier Jackie Trad to announce that the state's Labor government would "modernise" abortion laws if re-elected, pending advice from the Law Reform Commission.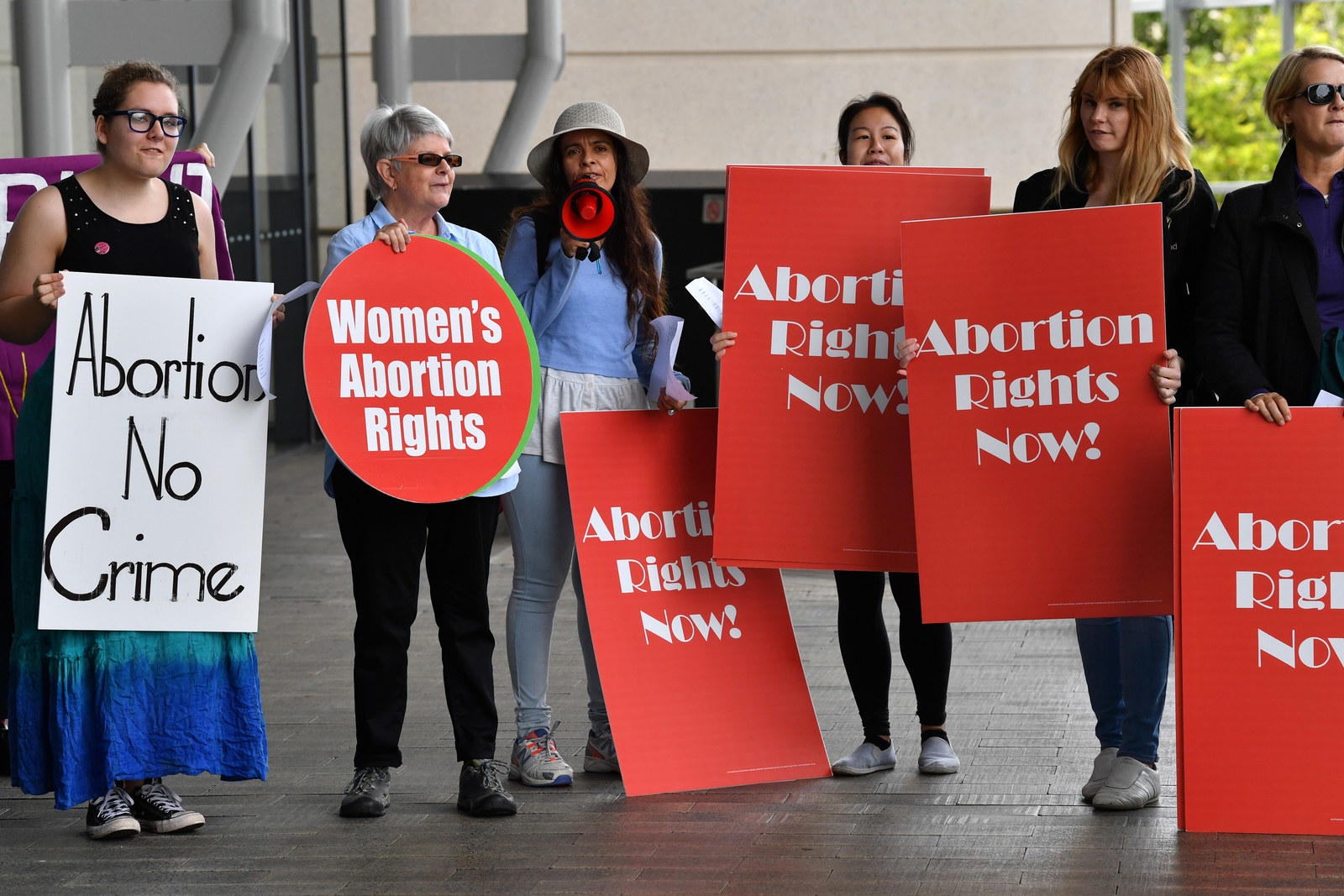 "The LNP is far behind the community in its views about the rights of women and pregnant people as 80% of electors want decriminalisation and public hospital access for abortion," the organisation's Anna McCormack told BuzzFeed News.
The Young Queenslanders for the Right to Choose group was also "disappointed" with the resolution, which a spokesperson for the group said "very clearly set the scene for an anti-choice policy".
"We have a number of concerns about what a policy based on this position would look like and the consequences for reproductive rights of Queenslanders," she told BuzzFeed News.
"We are also concerned about the vague use of the term 'support', in the context of services offered to people considering abortion post-18 weeks.
"We oppose mandatory counselling and are extremely concerned about anti-choice services being forced on pregnant people without their consent or knowledge of the ideological or religious position of the provider."