The Australian Government Is Charging $7500 For A Dead Asylum Seeker's Body, Family Says
"They have lost a son because of our government's medical negligence," a spokesperson for the Tamil Refugee Council said.
The grieving family of an asylum seeker who died on Manus Island say they have been charged AUD$7,500 to transfer their relative's body to Sri Lanka from the detention centre where he was detained by the Australian government.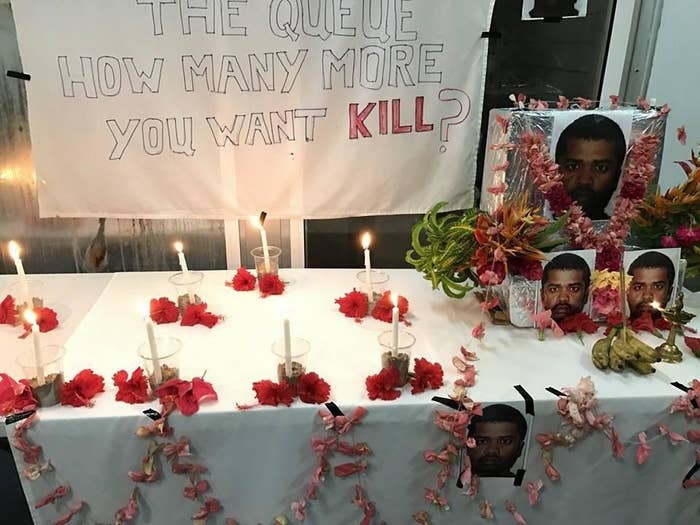 The body of a 32-year-old Tamil refugee detained on Manus Island was found in the Lorengau hospital kitchen in the early hours of Monday.
The man's family in northern Sri Lankan city of Kilinochchi visited the Australian High Commission yesterday and were advised they would have to pay to have the man's body returned home to Sri Lanka, Tamil Refugee Council spokesperson Aran Mylvaganam told BuzzFeed News.
"They were asked for 900,000 Sri Lankan rupees [roughly AUD$7500] to send the body back to Sri Lanka," Mylvaganam said.
"It should be the Australian government's responsibility to repatriate the body because he was in the Australian government's custody."
"They should send the body back to Sri Lanka free of cost and compensate his family for their suffering as they have lost a son because of our government's medical negligence."
The man fled Sri Lanka after he was threatened by the military and had been detained on Manus Island since 2013, the council said.
"We have lost a son, a brother, a cousin and a wonderful friend," the man's cousin said in a statement released by the council.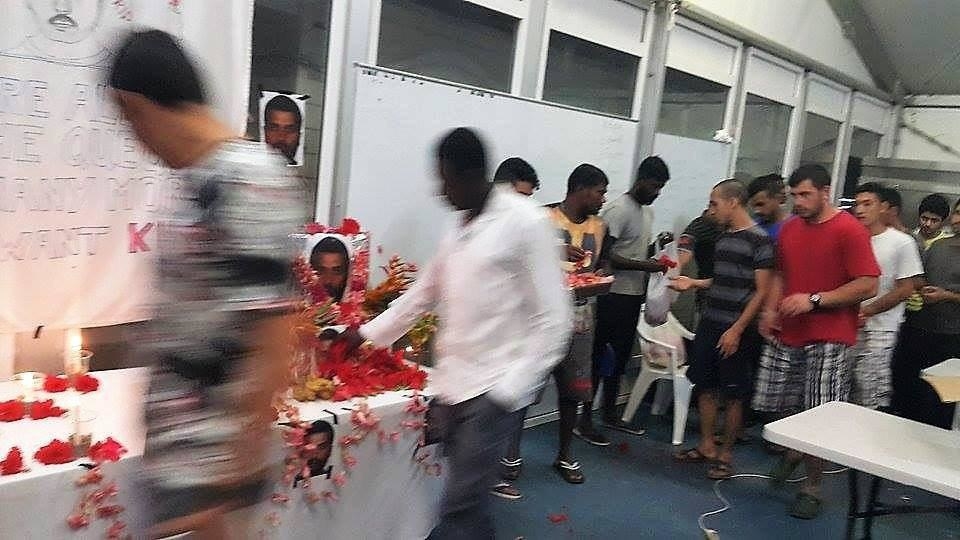 "After all the trauma he was put through, the Australian government now wants to put his grieving family through more."

He had been sent to the hospital three days earlier after he self-harmed at the detention centre, friends and advocacy groups reported.
"Amnesty International is aware that the man who tragically lost his life was seeking treatment at Lorengau hospital prior to his death," Amnesty International Pacific researcher Kate Schuetze told BuzzFeed News.

"It is clear that there is grossly inadequate mental health care on Manus Island, and that Papua New Guinea does not have adequate health facilities to provide psychiatric care to refugees."
The Department of Immigration and Border Protection did not respond to queries about whether the man's family were being charged thousands of dollars but a spokesperson told BuzzFeed News: "The department is aware of the death at Lorengau Hospital."
The man was facing charges of rape following an alleged sexual assault of a local woman at a motel in Lorengau earlier this year. The matter was still before the court.

"This is the ultimate insult to the family of a man who was so appallingly mistreated by the Labor and Liberal parties," Greens senator Nick McKim told BuzzFeed News.
"He was Australia's responsibility legally and morally, and he died in Australia's custody.
"The Liberals should repatriate his body without sending the bill to his family, and while they're at it they should offer a heartfelt apology for the catastrophic neglect which led to this death."
Sri Lankan refugee Shamindan Kanapadhi, who was friends with the man, told BuzzFeed News: "He had been taking counselling."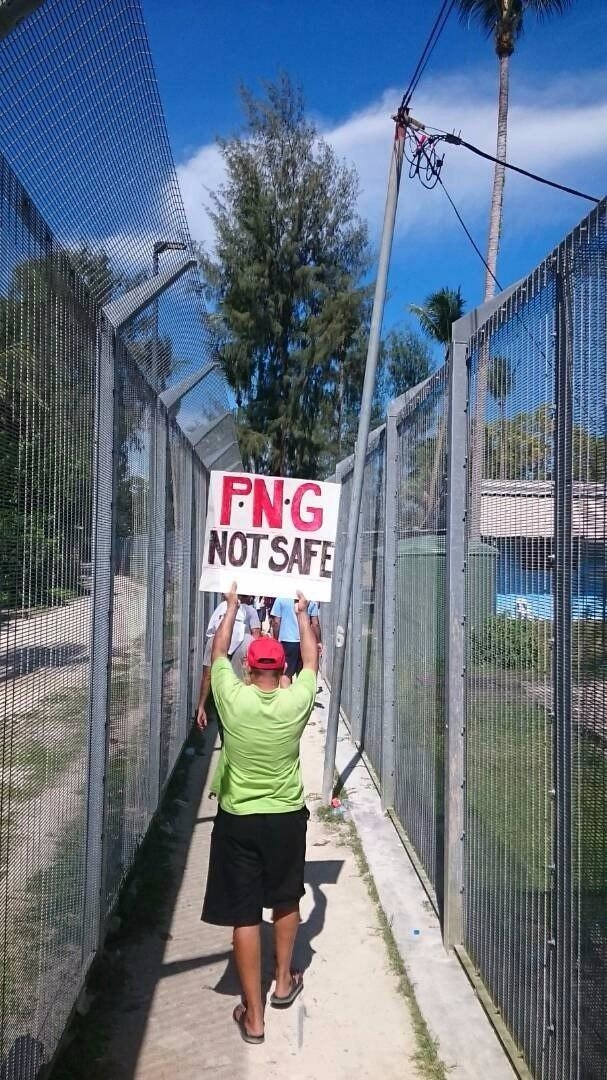 "Three days ago he cut himself in the neck," he said.
He was taken to hospital for treatment, and his body was found in the kitchen three days later.
BuzzFeed News has seen documents which show the man's behaviour had previously been discussed at the "complex behavioural management meeting" held between ABF officials, Transfield staff and IHMS in 2015.

Documents also show the man had a girlfriend living in the community on Nauru, where Australia runs another offshore detention centre, but his request to transfer to that centre to live near her was denied.
Another Sri Lankan detainee needed "immediate treatment" for mental illness, Kanapadhi said.
"His life is in danger as he is [sic] lost himself," he said.
Refugees detained on the island told BuzzFeed News there was an Iranian refugee believed to be aged in his 50s who was "wandering around naked".
"He is also very sick and has been for a long time," Iranian refugee Amir Taghinia told BuzzFeed News.
"The authorities are fully aware of this but they are just ignoring him."
"If there is no immediate evacuation there will be more death."
The Refugee Action Coalition also reported there were two other "extremely mentally distressed people" who urgently needed assistance.
At least nine people have died in Australia's offshore detention centres on Manus Island and Nauru.
In August, the body of Iranian detainee Hamed Shamshiripour was found in a forest near the centre. He had been missing for two days.
Documents obtained by BuzzFeed News revealed Shamshiripour's mental health records and his repeated incarceration in the local Lorengau jail.

Shamshiripour has first placed on a psychological support program almost four years ago. In January this year, Shamshiripour was jailed again following an acute mental breakdown and wandered the streets naked upon release, according to refugees on the island.
"This guy was mentally ill for a long time; he was thrown in jail instead of a hospital," one refugee told BuzzFeed News in August.
Shamshiripour's death followed that of four other refugees who have died on Manus Island in the last four years.
Pakistani detainee Kamil Hussain, 34, and Sudanese refugee Faysal Ishak died last year. Iranian refugees Reza Barati, 24, and Hamid Kehazaei, 24, died in 2014. Australian and PNG authorities have committed to closing the detention centre by October 31.
The local magistrate on the island will be conducting a coroner's investigation over coming days.

BuzzFeed News has contacted the Australian High Commission in Sri Lanka for comment.
If you need to talk to someone, you can call Lifeline Australia on 13 11 14 or Beyond Blue Australia on 1300 22 4636. Anxiety UK on 08444 775 774, or Hopeline America on 1-800-784-2433