The four men accused of gang-raping Elise* at a house party were found not guilty last year.
Twenty-two-year-old Christian Dickens, Aaron Jensen (23), and two 21-year-olds who were underage at the time and therefore cannot be named, stood accused of attacking her at a house party in the Blue Mountains west of Sydney in 2012 but were acquitted by a jury.
Elise was 15 years old on the night in question.
This is what it is like to go through a rape trial.
Elise, now 21, says she delayed making a statement to police because she had received threats from Dickens via Facebook.
"The messages said 'an eye for an eye makes the whole world go blind' and 'bikies will fuck with your family'," says Elise of the threats, which eventually formed part of her statement and were seen by BuzzFeed News. (Dickens did not reply to a request for comment.)
"I didn't trust the police and I felt like I was putting my family at risk by making a statement at that point."
Elise went to police with her allegations in 2013, but did not make a formal statement until July 2015, after which the accused were all charged with at least one count of aggravated sexual assault in company, to which they all pleaded not guilty.
She describes making the formal statement, which took eight hours, as "draining".
"They ask you everything, even 'Were you a virgin?'; 'How many sexual partners have you had?'; 'Exactly what did they do to your body?'; 'What was the room like? What was the bedding like?'; 'What were their haircuts, hats and eye colour like?'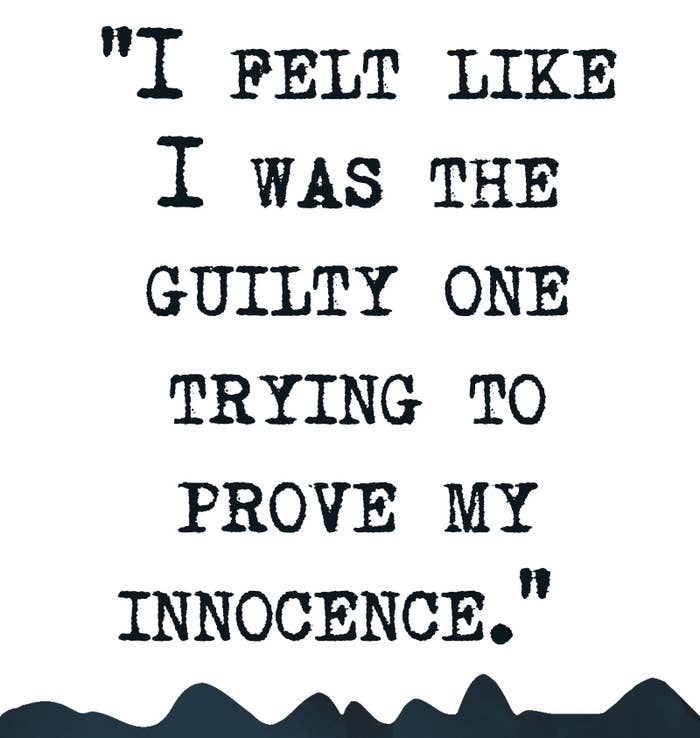 "Some of it was hard to recall like curtains or bed covers but I have a really good memory."
Following her formal statement, police interviewed witnesses and in December 2015 the men were arrested.
During the trial, on June 17, 2017, Judge Leonie Flannery made a decision that any evidence about the men's alleged gang activity was inadmissible, so the jury never heard these parts of Elise's statement.
At the opening of the trial crown prosecutor Belinda Baker told the jury that Elise, who was intoxicated, remembered waking in a dark room to find herself drenched in water, with one of the unnamed boys having sex with her.
Jensen then joined the boy to assault Elise while she begged them to stop, the court heard. It is then alleged Dickens tried to get her to perform a sex act on him while the second unnamed boy tried to force her into oral sex, Baker said.
Elise was allegedly still in the room with Jensen when police officers knocked on the door of the house, but he covered her mouth and she was too weak to call out, and the alleged sexual assaults continued, Baker told the court.

Baker said Elise eventually pushed Jensen and the first unnamed boy off her, and they left the room. A friend called Elise's mother, who picked her up, the court heard.
The defence barrister for the first unnamed boy told the jury her client did have sex with Elise but disputed whether it was non-consensual, while Dickens' barrister also said her client believed he was acting with the girl's consent. Jensen's barrister argued what her client had in his police interview, that he was very intoxicated at the party, passed out in front of the house, but said he later walked past the bedroom and saw "what looked like two people having sex".
It was statistically unlikely that Elise's case would even make it to trial. Only a small proportion of alleged sexual assaults even enter the criminal justice system (less than 20% of sexual assaults are reported) and the attrition rate is so high that few reports result in a charge, prosecution, or conviction.
"Of the 80% of people who don't report it, we know there are three reasons why they don't," Karen Willis, executive officer of the NSW-based Rape & Domestic Violence Services Australia, told BuzzFeed News. "One is fear of the criminal justice process because a lot of people know what complainants will be put through on the cross-examination stand and know the low potential for a conviction."
The second reason, Willis says, was that the victim had a relationship to the offender, as 70% of sexual assaults were perpetrated by a family member, close family friend, or someone the person goes to work or school with: "The offender will often tell you if you say something it will rip this social group and family apart and they're often right that it does."
Willis says "the third and most overwhelming reason that people don't report is those myths about themselves, so they think 'Well I was pissed, or I did kiss him on the dance floor, or I let him in to the house', and of course they know the courts will play on that."
She says the physical and emotional toll on her clients who take a case to trial was immense.
"Five years is not an uncommon length for this whole process, and all the impacts of trauma will be constantly elevated and they're often in a hyper-vigilant state."
It was statistically likely that Elise's case would result in an acquittal. NSW Bureau of Crime Statistics and Research released last year found that ­from 2011 to 2015, 54% of people charged with sexual assault offences were found not guilty of all charges. Of over 21,000 sexual assaults reported in Australia in 2015 only 10% resulted in a guilty verdict, and 38% of cases were withdrawn by the prosecution either for lack of evidence or a victim's unwillingness to proceed.
Although it is now done via audiovisual link in NSW, Elise found testifying in court distressing.
"I could see [the four accused] in the background even though the camera was meant to be facing the other way," she says.
Elise was proud of herself for not crying until after each round of cross-examinations.
"I felt like I was the guilty one trying to prove my innocence," she says. "It is just so unfair they never had to get up and defend themselves. They should have been made to say their side of the story."
The burden of proof in a criminal trial rests with the prosecution. It is the crown prosecutor's job to establish the accused committed the crime, and so the four men in Elise's case were not required to do or say anything to prove they didn't commit the offence.
"She had seven full days of court being harangued and harassed and drilled by four different barristers and the boys didn't have to say one word," Elise's mother Catherine* says. "She was​ on trial for seven days."
The Downing Centre District Court jury sat opposite the accused for two months and the only time they heard any one of the four boys speak was during a screening of a police interview with Jensen shortly after he had been arrested, three years after the alleged assault.
In the footage, Jensen denied the allegations of sexual assault and told the detective: "I wouldn't touch her with your dick, put it that way."
Elise says she was an introverted child and teenager.

"I went to the library a lot and I used to go on the computer and read," she remembers. "I was a really anxious person, that is why I had to leave school."
By Year 10 Elise was doing distance education. She'd wait for her younger sister Genevieve to get off the train at Springwood, and the pair would buy cheese and bacon rolls.
"I was quite innocent," Elise says.
Catherine described the October night when Elise's friend called and put Elise on the phone. It didn't sound like her daughter.
"Is that you Elise?" she remembers asking.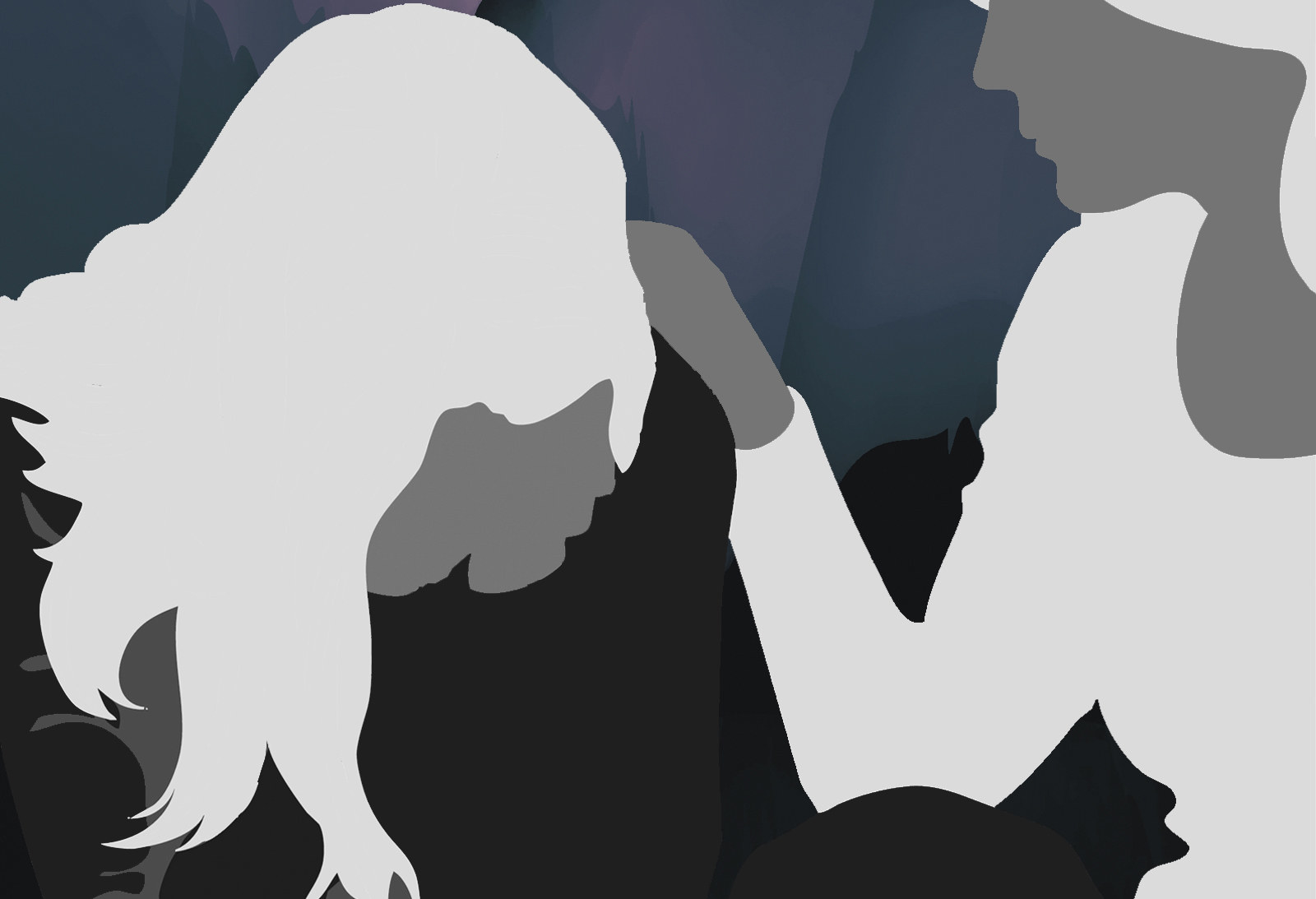 Catherine was questioned by each of the four barristers during the trial.

"She had her shorts on and I remember thinking, 'She must be freezing'," Catherine told the court. "Her eyes were quite glassy and it looked like she'd been crying."
The barrister for one of the unnamed boys asked Catherine why her statements conflicted: in one she said her daughter was wearing shorts, and in the other "a green skirt".
The barrister pointed to a police statement made by Elise in which she said she "drank two and a half litres of goon" on the night in question, and as a result was "extremely intoxicated".
"When you met with Elise I think you said you didn't smell any alcohol, is that correct?" the barrister asked Catherine.
"When I picked her up that evening I didn't smell any alcohol, no," Catherine responded.
"You said her eyes were glassy," the barrister said.
"To me it looked like she had been crying," Catherine responded.
"Were they bloodshot?" the barrister asked.
"Not that I could see."
"Could her glassy eyes and her subdued manner be due to her having consumed alcohol?" the barrister asked Catherine.
"I couldn't smell alcohol."

"Please answer the question," the barrister said.
"I don't know."
Catherine described what happened when they got home.
"She came out and kissed me goodnight and said she loved me and went to bed … I would say it was 2-ish in the morning."

Former criminal lawyer and current associate professor at the University of Wollongong, Dr Julia Quilter, has examined sexual assault cases, including Elise's, in which the amount of alcohol consumed formed part of the evidence on either or both sides of the case.
Her research found imprecise colloquial language about intoxication is employed frequently by witnesses and judges, and that expert evidence played a relatively minor role in establishing that someone was relevantly intoxicated.
"In this trial there was evidence from the complainant about her observation of her state, which is given in imprecise language like 'blacking out' and losing physical control over her body," Quilter says. "There was a complete lack of precision about the amount and volume consumed because a number of people were drinking from that particular bottle.
"Juries are supposed to take that language and interpret it into a legal consequence with very little guidance."
In most cases juries were directed to draw on their "common knowledge" of what it meant to be intoxicated, she says.

In the sexual assault trials examined by her team the three main ways in which the complainant's intoxication might be relevant were when assessing the credibility and reliability of the complainant's evidence, when proving non-consent, and when proving whether the accused had knowledge there was no consent.
Baker told the jury the alleged victim had, even by a conservative estimation, "consumed around a litre of cheap wine".
One witness told the court she had "never seen anyone [as drunk as the alleged victim] before"; another party guest described the alleged victim as "pretty drunk and tipping over"; another as "stumbling"; and another as "not really OK, very drunk and wobbly".
Baker explained that consent involved a person "freely and voluntarily" agreeing to each sexual act, and asked the jury to consider how the alleged victim's intoxication might affect her ability to consent.
Quilter and her research team found that it was a "double-edged sword" for the prosecution (the crown) to talk about whether Elise was intoxicated or not, as it could strengthen its case that she didn't consent, but weaken its case that she is a reliable witness.
Catherine describes growing up in a large Irish family in Blacktown in Sydney's west, where she felt safe walking home at night after dances. "Men were seen as our protectors," she says, tears welling in her eyes. "I didn't think the [Blue] Mountains were like this."
She says she knew something was wrong with Elise the morning after the party.

"Her phone was going off and it was all hushed tones and she walked up to the top of the driveway … Elise was usually walking around with her phone on speaker but all of a sudden she's crying and standing there at the letterbox."
Catherine told the court about a confrontation she had with Elise months later when she demanded to know what had happened to her daughter that night.
"I asked her did she yell out, and she said she couldn't," Catherine told the court. "I asked her did she fight them off and she said she couldn't move, she felt like she was stuck."
Catherine described her daughter's change in mood. The defence barristers homed in on this.
"Her sleeping patterns changed," she said. "She became very short tempered, quite withdrawn, very moody, very angry, quite aggressive and she would be up all night. Sometimes I would wake up and I would be able to hear her crying in the lounge room."
One of the barristers asked Catherine: "She was a young girl of 15 years and nine months going through all sorts of hormonal changes, would you agree with this?"
By the time Elise turned 16 she says she was overcome with anger.
"I wasn't the same after it but it took a couple of months afterwards for me to go really downhill," she says. "You lose all respect for yourself."
She started drinking a lot and ended up in an emotionally abusive relationship. She says sex became a traumatic experience.
"We [would be] having sex and all of a sudden something in my mind freaked out and started panicking and my stomach dropped and I just couldn't continue," she says. "I'd just instantly feel scared and that had never happened before."
A few months later she made her first statement to police. She was initially reluctant to report the alleged assault but her mother convinced her that if she wanted to press charges later it was best to make a statement.
"I was worried [the police] were going to charge [the men] without me wanting them to," she says.
Elise says the police wanted her to speak to a detective but there was no female detective on the day she made her statement.
"I found that uncomfortable getting into such detail with a male but they were really lovely about it and made me feel comfortable eventually," she says.
During Elise's trial, two policemen were interviewed about the separate statements they had taken from her.
In the earlier statement taken by officer Nick Campbell of Springwood police station, he wrote "[the alleged victim] said at the time she was so intoxicated that she couldn't remember if she consented to the sex or not."
The barrister for one of the unnamed men asked Campbell: "The only thing that she is unclear about, the only aspect of her account given to you that was unclear, was the issue of consent?"
"Yes, she wasn't sure about if she consented," he answered.
In another statement taken by detective Matt Clancy, Elise had said the four boys told her "shut up you love it slut" whenever she protested during the alleged assault.
Dickens' barrister told the court her client did engage with Elise in a "sexual way" but he believed "he was acting with her consent".
Dr Annie Cossins is a professor of law and criminology at the University of New South Wales and has advised the NSW government on reforms to sexual assault law including an overhaul regarding consent in 2007.

Cossins recommended that the state define consent in the Crimes Act and overturn the "Morgan defence", which allowed the accused to argue that they had an honest but mistaken belief in consent as a defence to a rape charge.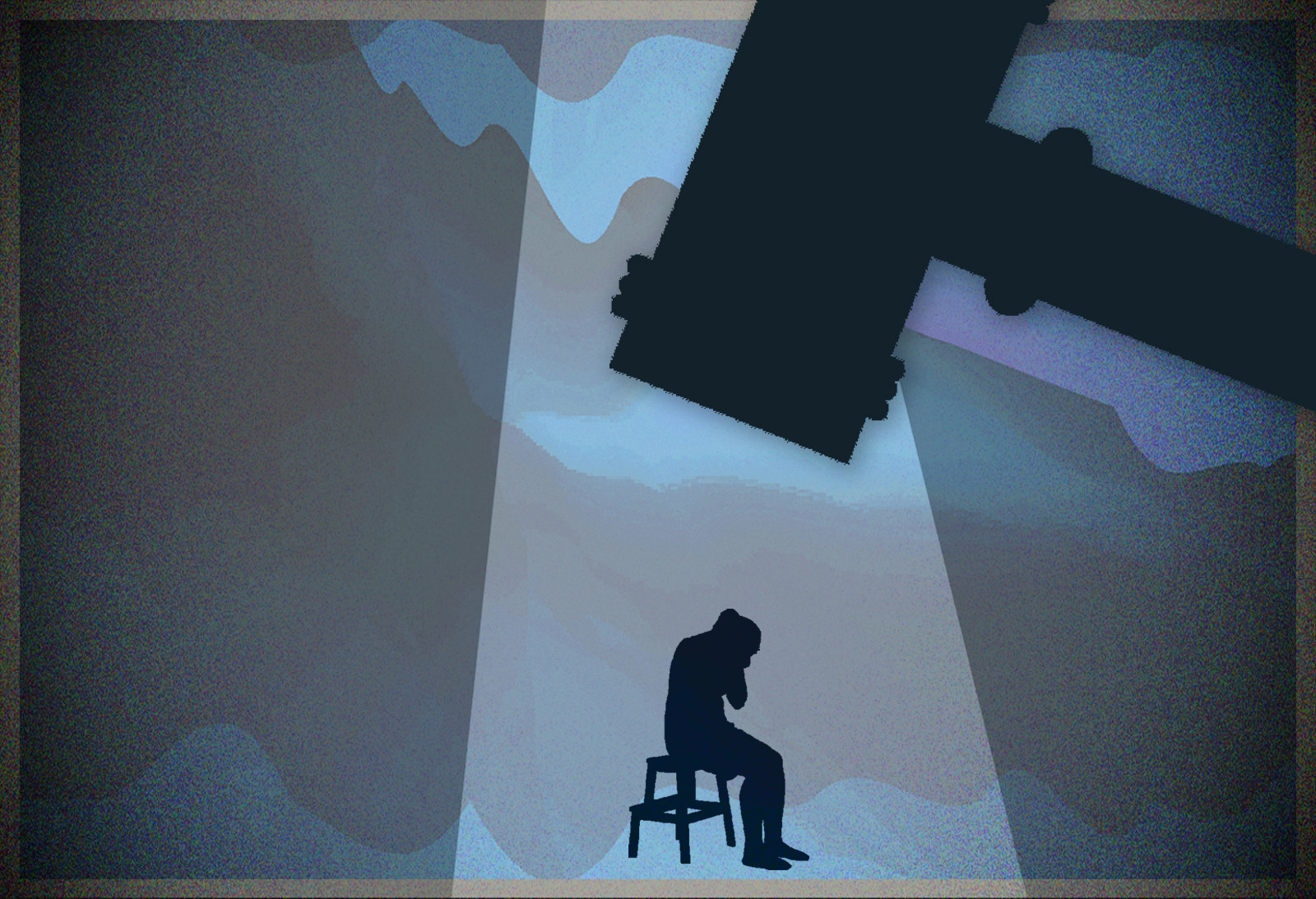 Since 2007 a person accused of sexual assault must prove they had the person's consent, or had reasonable grounds to believe the person consented.
"And that is what we got," Cossins says. "There are now three options and that is that he either knew and had actual knowledge that she was consenting, that he was reckless about consent, or ... that he had a belief based on reasonable grounds that she was consenting.
"It is no longer acceptable for a person not to have turned their mind to the issue of consent [during a sexual encounter]."
Brisbane legal academic Jonathan Crowe has written to the Queensland government pushing for reform of consent law in that state.
"There is this idea that if you're not consenting you need to express that lack of consent definitely and loudly, physically resist the advances that are being made on you, and also that you shouldn't be drunk or dressed provocatively," Crowe says.
In the 2005 Queensland case of R v Cutts a taxi driver was convicted after a jury trial of three counts of sexual assault and one count of rape against a 28-year-old wheelchair- bound woman with cerebral palsy.
In the appeal, Cutts' lawyers argued that he could have had an "honest and reasonable but mistaken belief in consent" based on the fact that "towards the end of the overall incident the complainant had complied with his demand to be masturbated and to take his penis into her mouth, that she was consenting to such activity".
Crowe says this case highlighted that a "small aspect of a complicated scenario" could be used by defence barristers to argue a mistaken belief in consent.
In another Queensland case (R v Motlop) a man was convicted of raping his girlfriend and acquitted of a second count of rape. The rape occurred following a "vicious attack" upon the complainant involving a stick, chair and a knife that resulted in "multiple injuries", the appeal judge said. Both rapes were alleged to have occurred within minutes of each other, but after the first act of intercourse the woman (who testified in court) said to the man "I love you".
"On the basis of that the jury seemed to have concluded that he could reasonably have believed she was consenting to the second intercourse," Crowe says.
Professor Annie Cossins wants the entire system to change. She wants to do away with juries and install specialist sexual assault courts to be presided over by judges.
Cossins says a recent case in which Sydney man Luke Lazarus was found not guilty of sexually assaulting Saxon Mullins – despite a jury and two judges finding she hadn't consented to sex in a King's Cross alleyway in 2013 – "says everything" about the way consent is handled in this state.
The NSW government referred the state's consent laws to the Law Reform Commission following an ABC investigation into the case.
Juries don't have to give reasons for their verdicts, but judges do. Cossins thinks the judgement in the Lazarus appeal showed how "flawed" decision making can be in sexual assault trials.
The NSW Criminal Court of Appeal found Judge Robyn Tupman had made a legal error in Lazarus' acquittal when she failed to have regard to the steps taken by Lazarus to determine whether there was consent.
Elise says she still thinks about why the jury decided to acquit all four men.
"Not knowing why makes it hard to accept and process when the jury doesn't have to give reasons for their decisions," she says. "They have someone's life in their hands and not knowing why means we have no closure."
Melbourne legal academic Dr Wendy Larcombe, who has done an empirical study on "reasonable belief in consent", supports the push to do away with juries in sexual assault trials.
"[The study] revealed that we now have a perceived problem that juries are the weak link in the chain; that in some circumstances that meet the legal definition of rape, a jury would be unlikely to convict.
"As a result some people are not prepared to report rape, no longer because they fear the police response or because they think they would be humiliated or abused by the defence lawyer, but because they don't believe the jury would find him guilty.
"If he is respectable, employed or otherwise looks like a decent bloke, they think, 'Well the jury isn't going to find him guilty'."
Larcombe believes the current consent laws endorse the idea that rape and sexual assault are just "sex gone wrong".
"It maintains the old fiction that women are hard to interpret and that you can't always know if a woman is consenting or not, so you have to give guys the benefit of the doubt," Larcombe says. "I think that is bullshit. That has got to be called out."
In her closing address, Baker asked the jury at Sydney's Downing Centre District Court to consider whether she had successfully proved each of the 13 indictments "beyond reasonable doubt". That these men had committed the offences without Elise's consent, and knowing they didn't have her consent.

"As you look at these four young men, you may feel some sympathy towards them ... [and] towards the complainant, which the crown alleges has been subjected to a number of sexual assaults at the hands of the accused," Baker said.

Baker asked the jury to look at the evidence "dispassionately and without emotion or sympathy."
Elise's entire family were sure the four men were going to jail.
"I was confident that we would win because of the evidence, even though we couldn't show them half of it," she says.
At the end of the trial Elise's current partner and father of her baby, who is a person of colour, opened a Facebook message from a mother of one of the unnamed accused men.
"Hey nigga boi, how does it feel to your fat ganga lad bangn [sic] whore girlfriend has been proven to be a liar now? She lied, she got caught and now the world will know."
When contacted by BuzzFeed News, the woman responded: "I did not sent that message. The alleged message is also part of an ongoing complaint against the police."
In the year that has passed since the acquittals, Elise and her family have tried to move on but describe a feeling of loss.
"I feel angry and disappointed and this true sense of grief," Elise says.
She is currently studying to be a social worker.
"I want to help people that are in need," she says. "I think it'll be rewarding and I'll understand them."
The family members don't have any faith in the justice system anymore, and watched the Four Corners special about the Lazarus case shaking their heads.

"The police told us at the start of the trial that it was a legal system and not a justice system," Elise says. "But I just never would have gone through all of this if I'd known it was pointless."
The National Sexual Assault, Family & Domestic Violence Counselling Line – 1800 RESPECT (1800 737 732) – is available 24 hours a day, seven days a week for any Australian who has experienced, or is at risk of, family and domestic violence and/or sexual assault.

*Name changed for privacy reasons.