Sydney woman Simone White was today awarded $13,400 and cleared of assaulting police at an anti-racism rally, with the magistrate who heard the case saying there was "strong evidence" police deleted photos off her BlackBerry.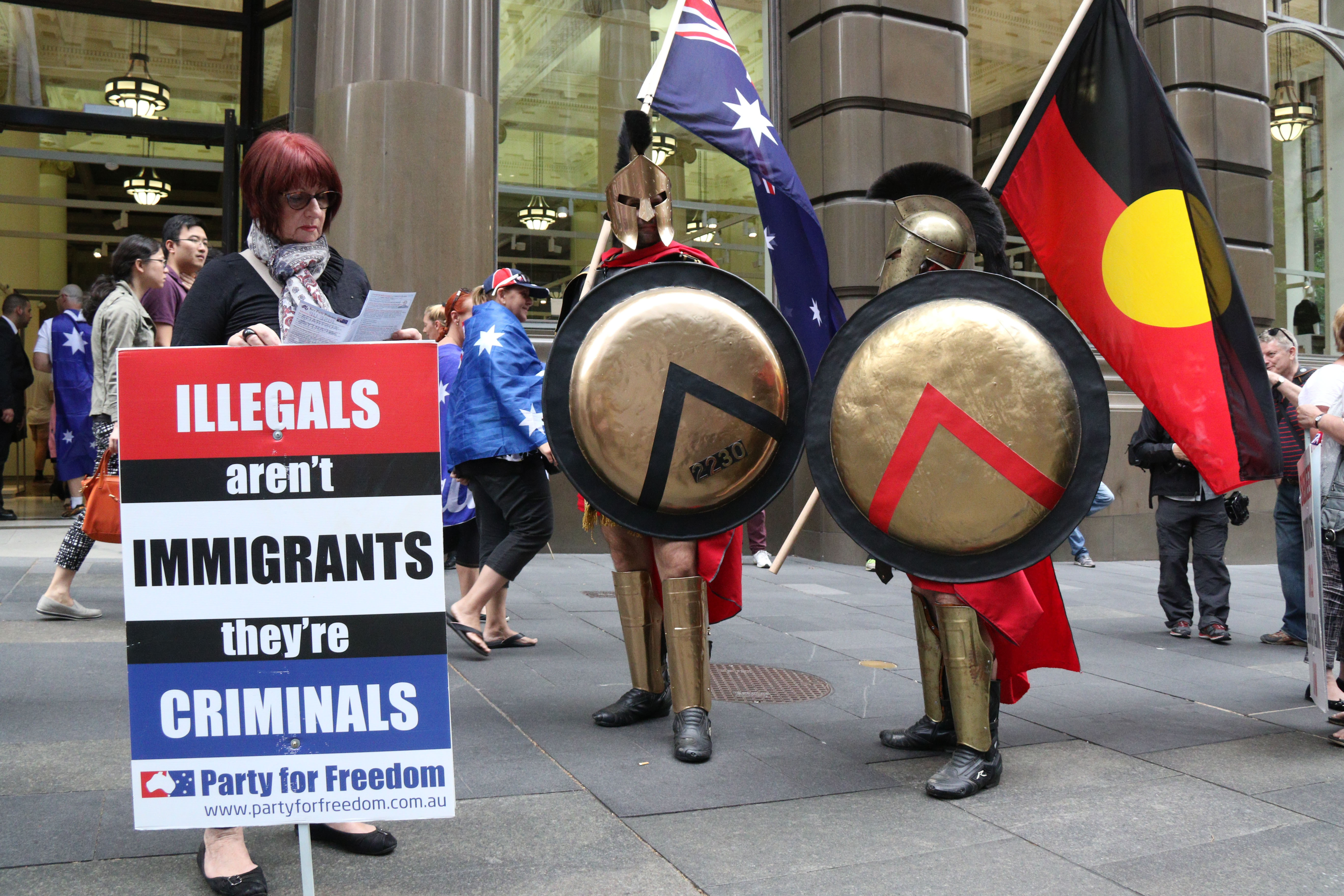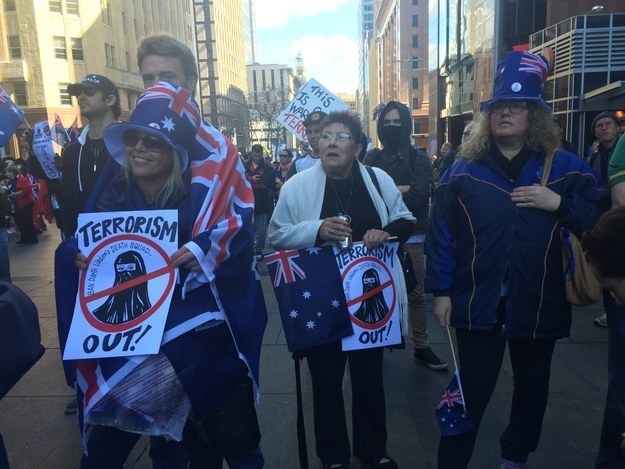 Two blocks down, at the other end of Martin Place, White took part in a counterprotest where people gathered with placards that said "Stand With Multiculturalism Against Racism" and "No Racism, no Islamophobia."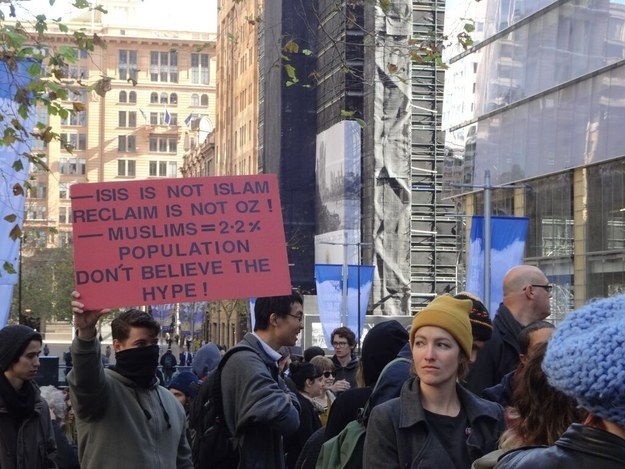 Between the two groups was a line of police officers who stood, arms crossed, before a scuffle broke out and five people were arrested, including White.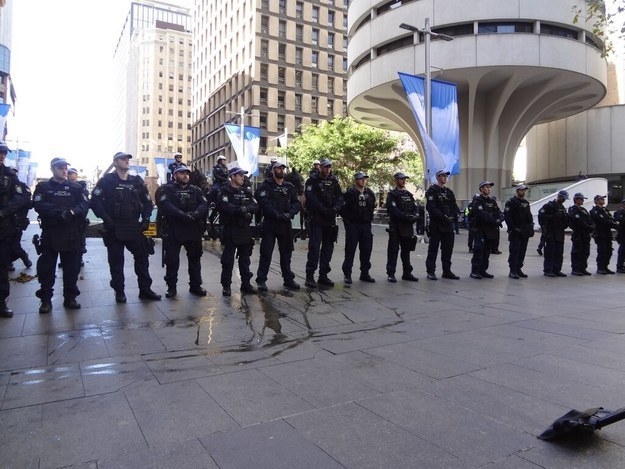 It all began when White took photos of an unidentified police officer who she claims grabbed her breasts twice while demonstrators jostled up against the line of police.
Video footage tendered in court showed White taking photographs of the officer.
After taking the photos, she was arrested by senior constable John Wasko, who said White had tried to elbow him. He charged her with assault and took her to a mobile police station – a big van where police can conduct searches or interview people.
Video footage showed no evidence White had tried to elbow Wasko, but did show him pushing White in the back and then White being pulled to the ground and arrested.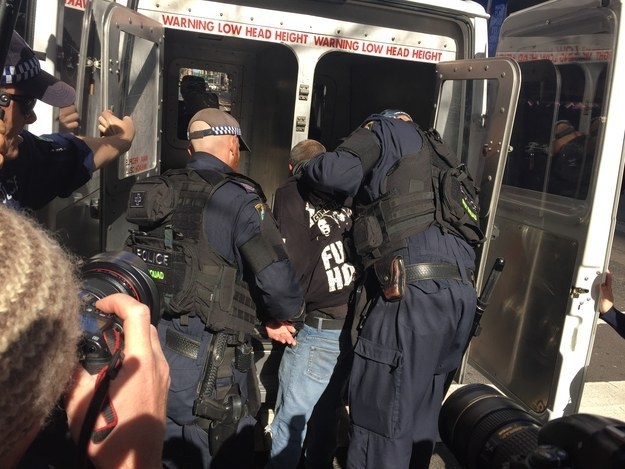 The footage showed White saying, "You're a liar" when Wasko held her on the ground and told her why she was being arrested, before she told another officer, "He's a liar."
White claimed the officer gripped her around the neck causing injury, a claim that was later verified by a doctor.
The Sydney Morning Herald obtained the video footage on Wednesday.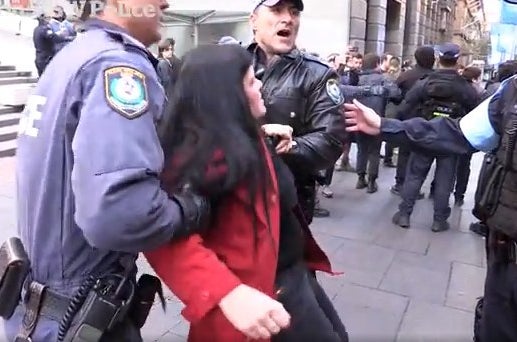 Inside the mobile police station an officer "sat in front of her and manipulated her phone", court documents show. White told the officer not to delete anything, but when she got her phone back after being released, the photos were gone.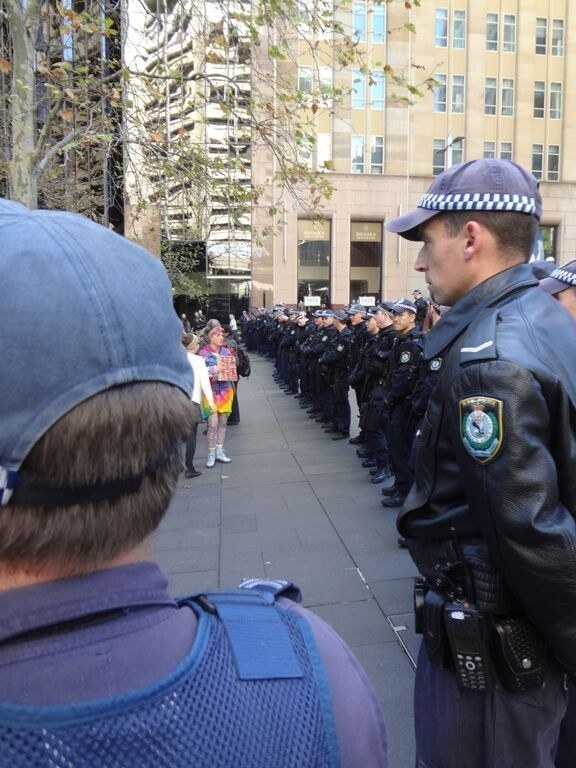 To prove this had happened, White's lawyers sent a subpoena to police for the footage from inside the mobile police station, which is required to be fitted with cameras. The subpoena was ignored.
Wasko later told the court the camera had been faulty that day.
Magistrate Geoffrey Bradd cleared White of the charges at Sydney's Downing Centre Local Court on Tuesday.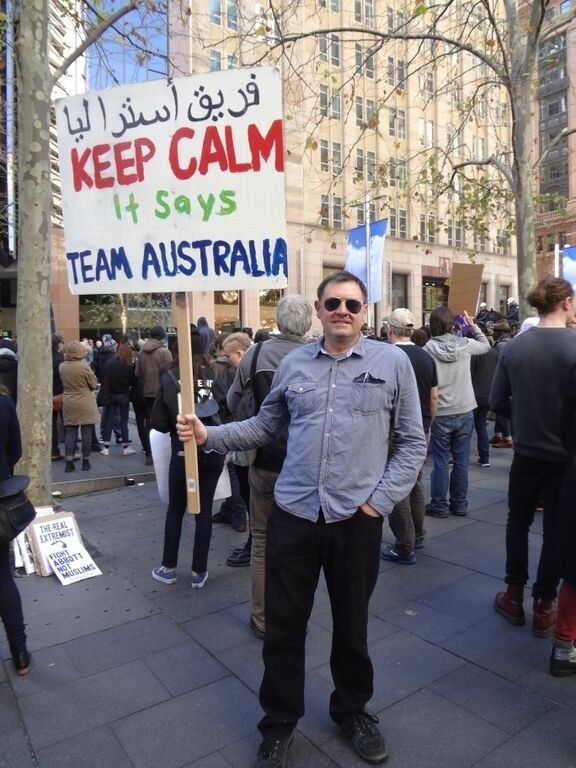 He said White's elbow "did not touch" Wasko and there was "no evidence" that she was breaching the peace by protesting or by pushing against the officer.
"The evidence strongly indicates that Ms White believes her breasts were twice clasped by a police officer, that she took photographs of the police officer she suspected of indecently assaulting her; the photographs were deleted by a police officer before the phone was returned to Ms White," his judgement read.
People "expect more from NSW police," White's solicitor Lydia Shelly told BuzzFeed News.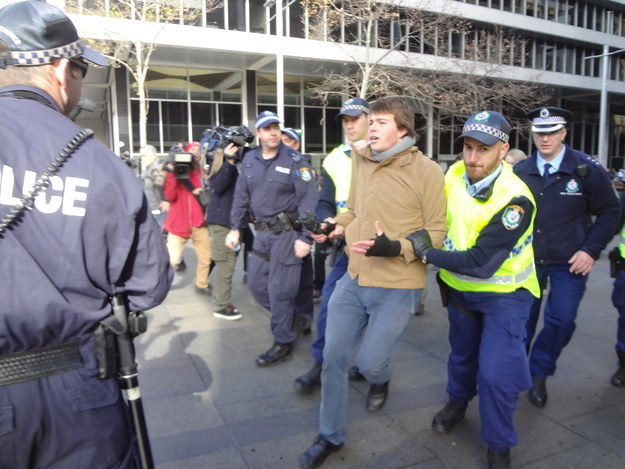 "Police in this matter have treated a protestor as a criminal," Shelly said. "The court confirmed today that my client was not guilty of the alleged offence. It has taken her nearly 12 months of litigation to prove that and it has taken an enormous toll on her and her family."
The decision sent a "very clear message to the police", she said.
"It is not a criminal offence to protest nor is it an offence to film police if you are not hindering their duties."
Police had an obligation to ensure that CCTV cameras were working in their buses or vehicles, she said.
"It is simply not good enough that CCTV footage goes missing or isn't available."
She said her client was "considering her position with respect to commencing civil proceedings" against the police.
CORRECTION
An earlier version of this story incorrectly identified a female officer as the one who took White's phone.