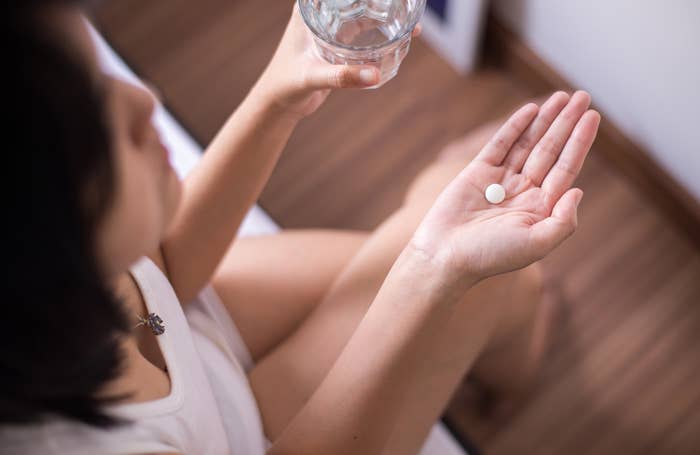 BuzzFeed News has reporters across five continents bringing you trustworthy stories about the impact of the coronavirus. To help keep this news free, become a member and sign up for our newsletter, Outbreak Today.
In every Australian jurisdiction bar one, women can access medical abortions over telehealth. In South Australia, the law dictates a woman must physically see two different doctors at an approved hospital to get medical abortion pills.

Only a handful of hospitals in the state provide the pills, meaning the vast majority of rural and regional women have to travel to the capital Adelaide.
This presents a barrier to access in the best of times, but particularly in the coronavirus pandemic, where many medical appointments and other parts of daily life have moved online as people practise social distancing.

South Australia's law has remained unchanged as the pandemic has played out, despite indications the government was considering temporarily allowing telehealth abortions (which typically involve a referral for an ultrasound and blood test, a prescription for abortion drug RU486 and any follow-up consultations over phone or video call).
In early March the South Australian parliament passed the COVID-19 Emergency Response 2020 Act, which allows "various temporary modifications" of the state's laws during the pandemic.

The state health minister and attorney-general indicated this could include a tweak to abortion law to allow women to use telehealth services. Chief medical officer Nicola Spurrier said last month the government was "mindful" that two doctors are currently required to examine a woman seeking an abortion.
But the man who ultimately has the power to make this change is not the health minister or the chief medical officer — it is police commissioner Grant Stevens.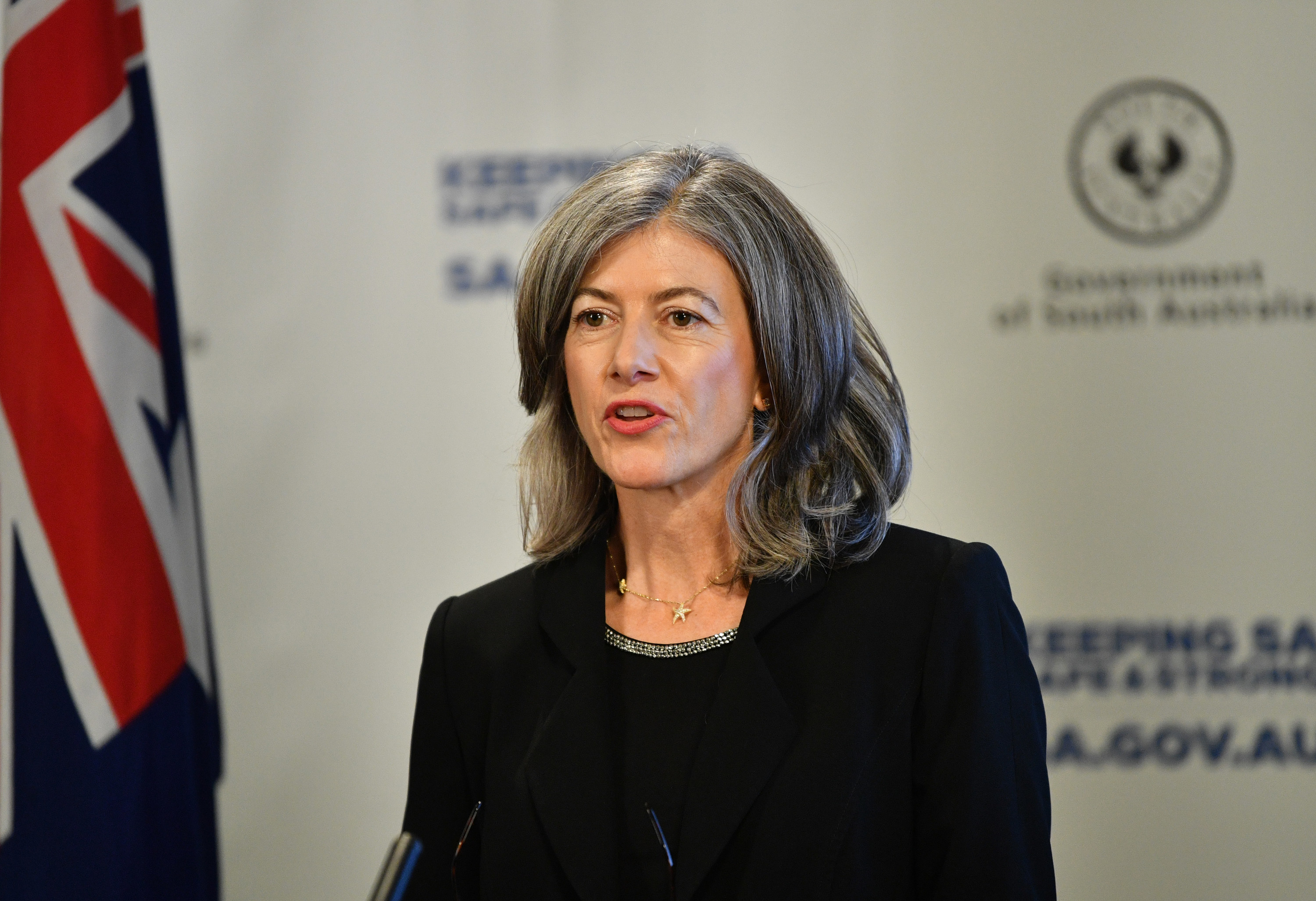 BuzzFeed News understands multiple women in South Australia have contacted abortion provider Marie Stopes Australia to try and access telehealth abortions during the pandemic.
South Australian Abortion Action Coalition (SAAAC) member Catherine Kevin said the alliance of medical, legal and social justice professionals had repeatedly lobbied the government over abortion access since the pandemic began and it was "baffling" that still nothing had changed.
"The bill was passed before Easter and it is still not being used to relieve pressure on patients and the health system in an area of time-sensitive medical care," Kevin told BuzzFeed News. "We are keenly interested to know where the blockage is and how it can be fixed."
Kevin noted that the United Kingdom government had in March passed emergency measures to allow women to access medical terminations without travelling to a clinic or hospital.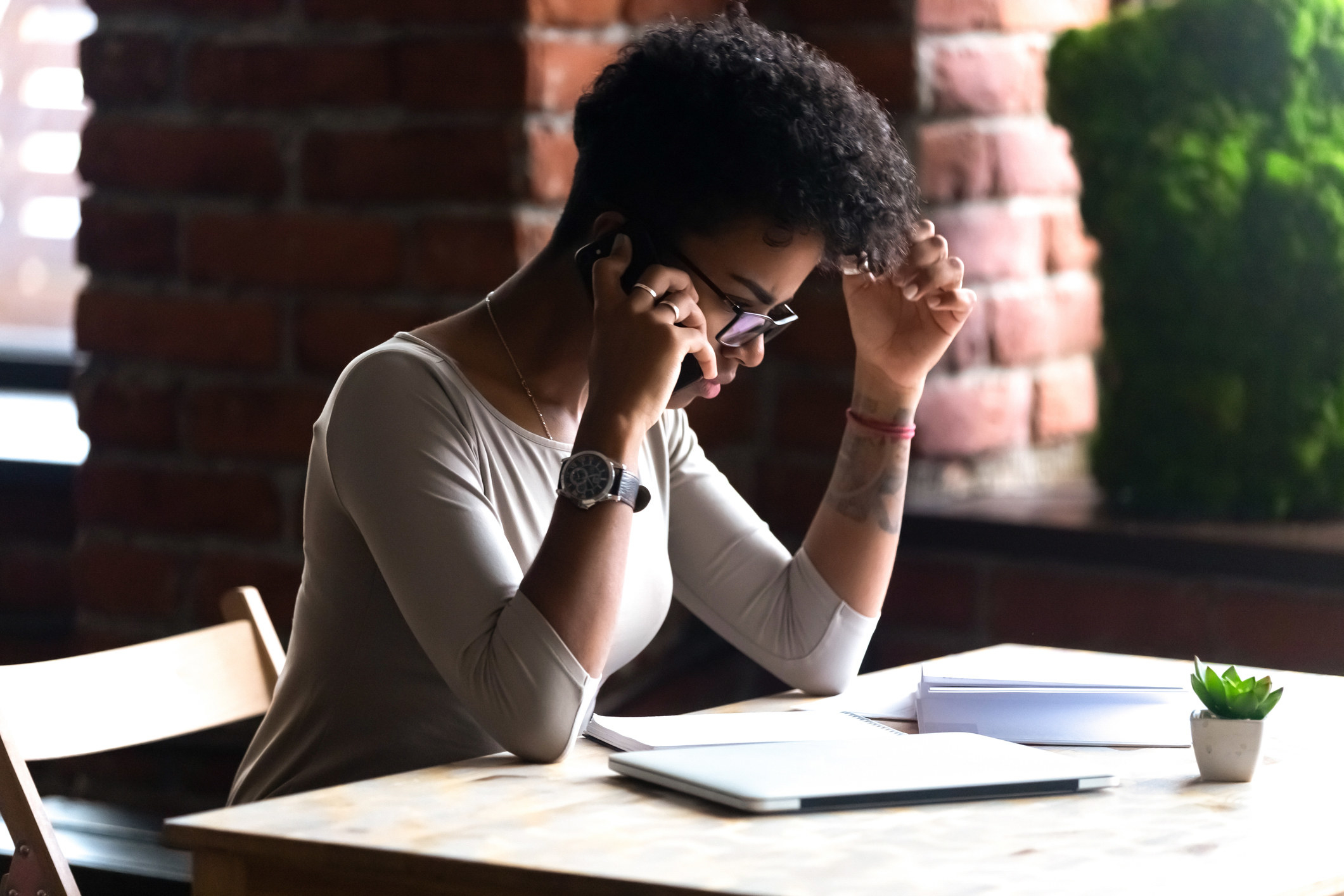 "Emergency measures in the UK and Ireland were extended in this way very soon after social isolation became imperative," she said. "Why do South Australian abortion patients and health care providers continue to be placed at such unnecessary risk?"
BuzzFeed News contacted Spurrier and Stevens for comment, but neither responded.
Abortion is legal in South Australia if two doctors agree that a woman's physical and/or mental health is endangered by pregnancy, or if there is a serious foetal abnormality. It must also take place in a prescribed hospital — even to take the first pill of a medical abortion — and the patient must have been a resident in South Australia for two months.

Most abortions in the state, whether medical or surgical, happen in Adelaide. While there are 80 hospitals legally prescribed to provide abortion in the state, only a dozen do. Women seeking medical abortion pills have three options in Adelaide and one option in the country town of Gawler, according to SA Health.
The hoops patients need to jump through to access a medical abortion would have been removed by legislation to decriminalise abortion in Australia introduced by Greens MP Tammy Franks into the state's parliament in 2018 — but the bill never got across the line. Since then the South Australian Law Reform Institute has examined the state's abortion laws and recommended decriminalisation, and the attorney-general has indicated she will formulate a new bill to modernise the law.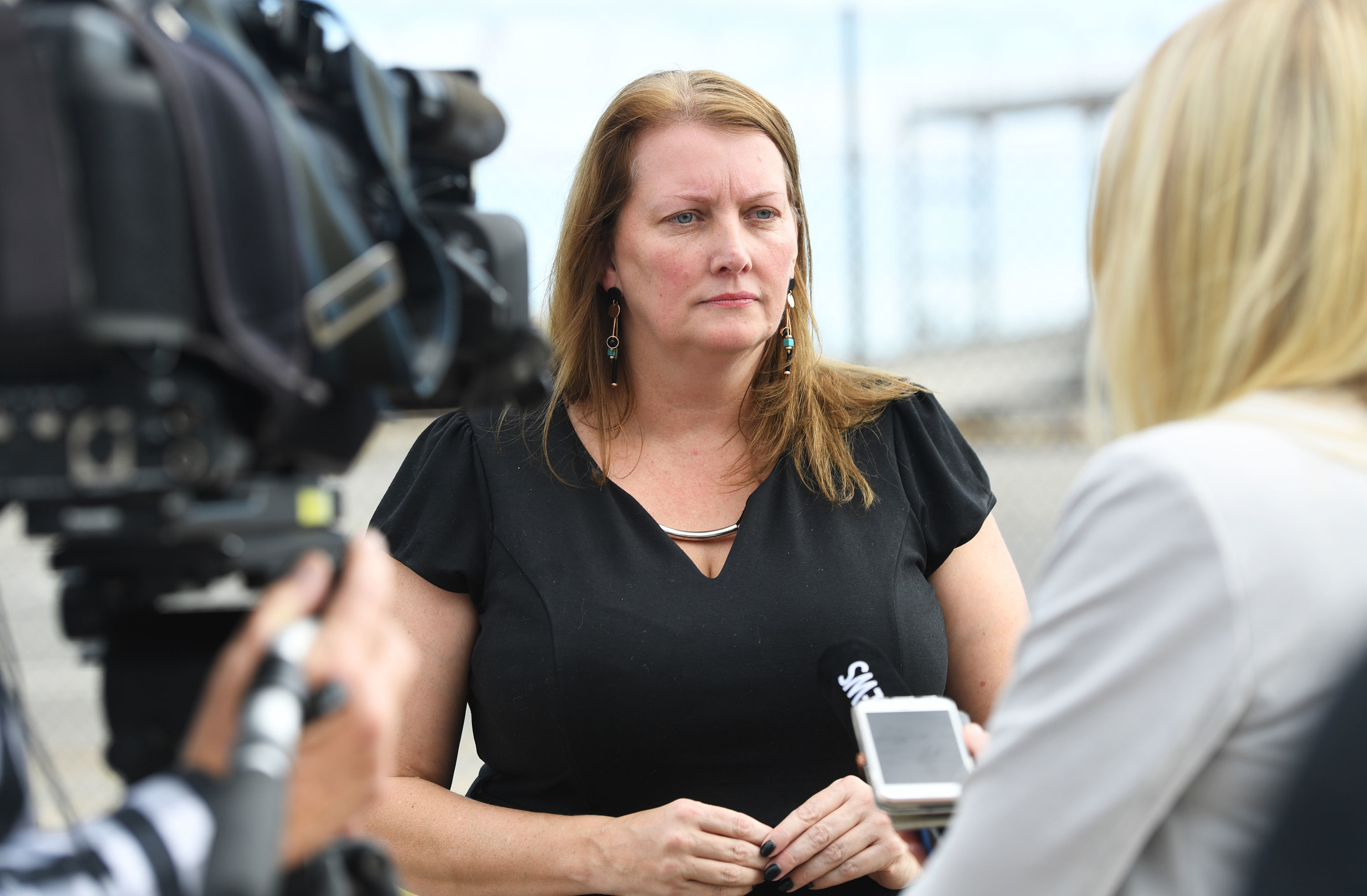 "[The current law] means that people are having to travel hundreds of kilometres back and forth and find hotels to stay in at a time when we want people to stay home," Franks told BuzzFeed News. "If we had decriminalised abortion and taken it out of the criminal code like we should have a year ago, if not 20 years ago, we wouldn't be in this mess now where South Australian women and girls don't have access to the same telehealth services like the rest of the country does."

Franks said she was told during a "corridor conversation" with a government minister that the new emergency COVID-19 legislation would fix the telehealth abortion issue.
She wrote to the health minister on March 30, and on April 8 asked him in parliament: "What measures has the government taken to ensure that all women and girls can access telehealth to access early medication abortion earlier in an unwanted pregnancy, particularly where domestic violence is a factor?"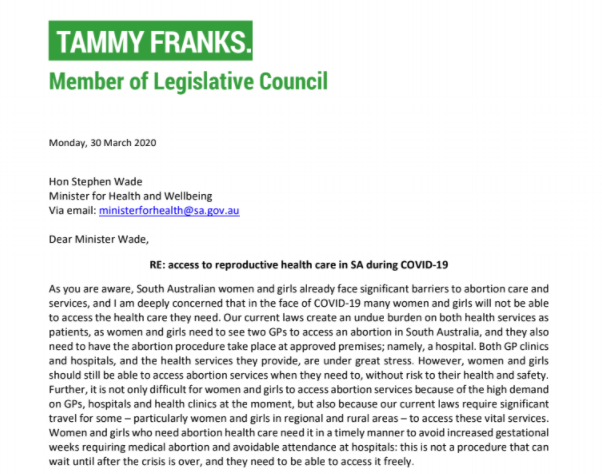 Wade responded that representations had been made to his department about this issue and he wanted to use telehealth in "all sorts of domains" that don't normally fund it.
"At this stage, all I can say is the issue has been raised with the government and it is being looked at," he said.
On April 28, when Franks asked Wade again about why nothing had changed, he said it was up to the police commissioner to wield the power "to temporarily suspend elements of the abortion law" during the pandemic.