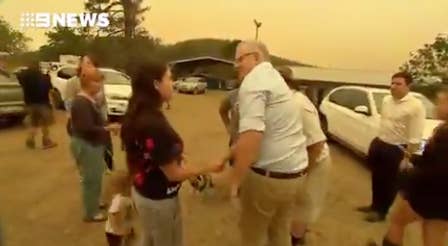 Australian prime minister Scott Morrison was refused handshakes and heckled away from a photo opportunity while visiting a community ravaged by bushfires in southern New South Wales.

Morrison on Thursday visited the Bega Valley village of Cobargo, where a father and son died defending a property and where the main street was obliterated in bushfires days earlier.

Footage taken by Nine TV shows the prime minister, hand outstretched, approaching a woman who keeps her hands by her side and says: "I'm only shaking your hand if you give more funding to our RFS [Rural Fire Service]."
Morrison then takes her hand and starts shaking it.
"So many people have lost their homes," the woman tells him before another man intervenes and guides her away.
"We need more help," she says to Morrison as he walks away.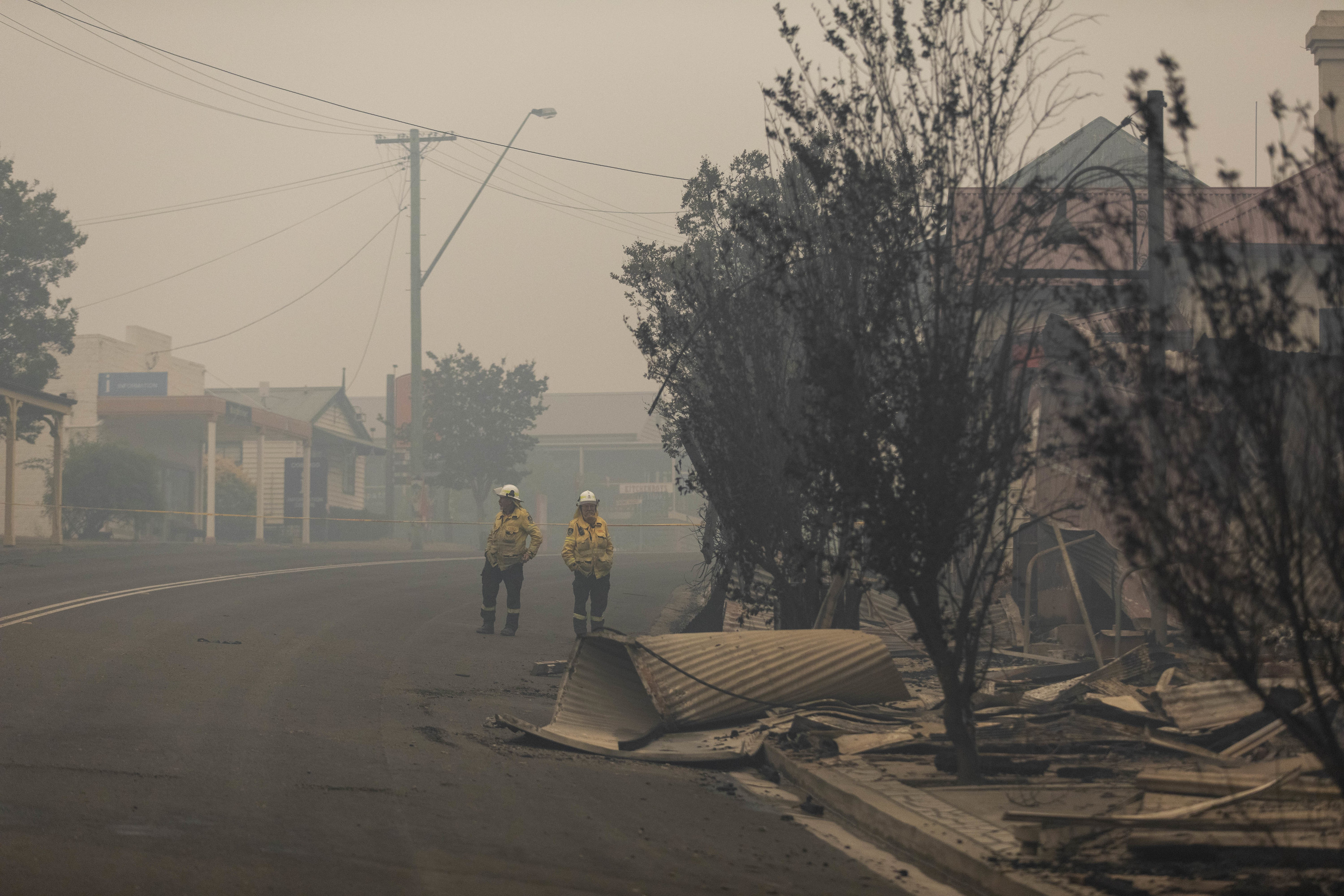 Earlier that day, Morrison held a press conference in which he said the government was doing enough for victims and emergency services. He added: "I understand the frustration. I understand the anxiety."
Nineteen people have died in this bushfire season so far, and others are feared missing. In addition, at least 1,300 homes have been destroyed.
Morrison was widely criticised last month for taking a family holiday to Hawaii as the fires raged.
Nine also captured a group of Cobargo residents later yelling at the prime minister: "You won't be getting any votes down here, buddy. You're an idiot."
They also told him to "piss off" and that he was "not welcome".
Other footage taken by the Australian Broadcasting Corporation shows a firefighter refusing to shake the prime minister's hand.
"I don't really want to shake your hand," the man says.
Morrison picks up the man's left hand, drops it, and says: "Oh, well, nice to see you."
Footage taken after the failed handshake shows Morrison telling a local incident controller: "Tell that fella I'm really sorry. I'm sure he's just tired."
The man replies: "No, no. He lost a house."

Morrison and natural disasters minister David Littleproud left Cobargo that afternoon.