Mother of three Isabelle — a pseudonym to protect her privacy — will know in a few weeks how long her ex-partner will spend in jail for raping her.

"He was just a monster," the 34-year-old told BuzzFeed News.
Isabelle's ex-partner, who BuzzFeed News has given the pseudonym Cameron, will be sentenced next month after he was convicted of one count of rape. He was found not guilty of a second count of rape.
"When I met him I was vulnerable and lonely and I didn't think anyone would want to be with me as a single mum at 21, broke and living in a granny flat," she said.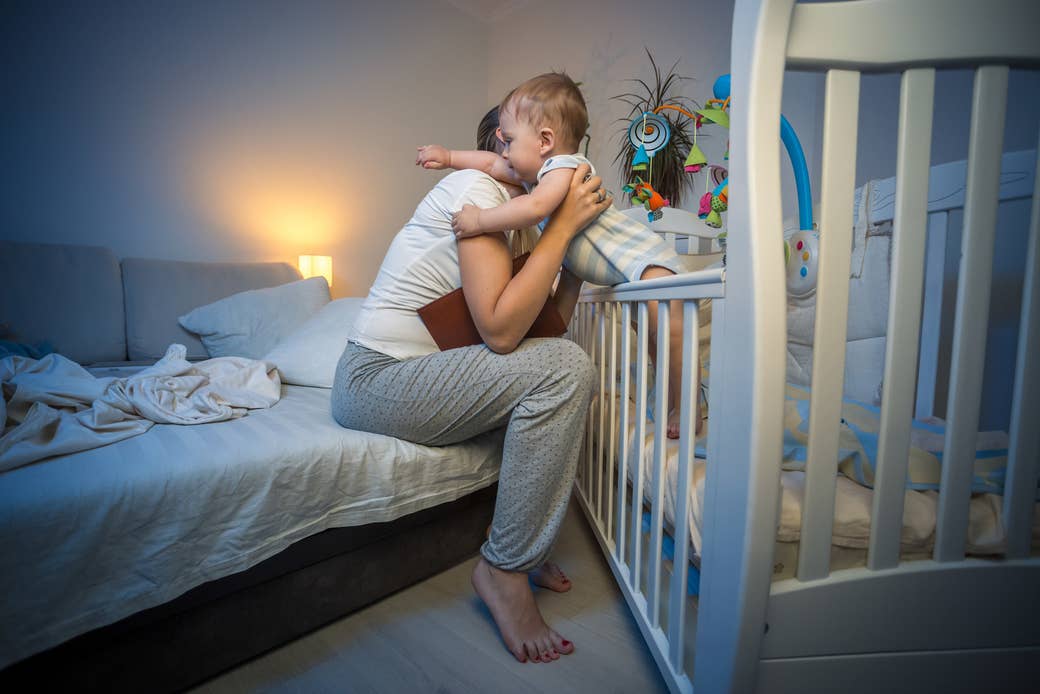 Isabelle has a congenital heart condition, which means she can't use the contraceptive pill and all her pregnancies are high-risk.

"My cardiologist refused to put me on the pill or give me [contraceptive injection Depo-Provera]," she said.
But Cameron would not wear condoms — "he just refused every time" — and Isabelle said she didn't feel like she had any control over when she had sex.
"I wasn't seen as a human, I was seen as a possession, his cook, his cleaner, the mum who looked after the kids when he was at work and then when he came home sex was his reward," she said.
"It felt like an obligation and another chore, and I just gave it to him so he'd shut up, because I didn't want the fighting."
Isabelle said even when she was "in the midst of a migraine" Cameron would demand sex.
"Nothing could deter him from sex," she said. "During the trial in October I had to read out texts to the court, and they were all about him demanding sex like 'this is why men cheat on their women because they don't put out'."
Isabelle had multiple abortions throughout the course of their nine-year relationship. Although most were in the first trimester, the procedures were all surgical as medical abortion drug RU486 wasn't listed on Australia's pharmaceutical benefits scheme until 2013.
"The first abortion I had was in September 2007, and he cried and tried to make me feel guilty, but I just said, 'No, look, I can't take on another baby', and we'd been together less than a year," she said.
"I wasn't going to be a single mum with two kids, I needed to protect my own sanity and welfare."
The couple had one child together. When Isabelle fell pregnant again she wanted to terminate the pregnancy, but Cameron did not. She said to help "guilt trip" her into keeping the pregnancy, Cameron rang Isabelle's "very religious auntie" and told her about the pregnancy.
"She called me and congratulated me and I felt so trapped and like I couldn't have an abortion," she said. "He never wanted me to have abortions, he wanted me to have babies, because that meant staying home another five years."
This pregnancy was further medically complicated by the fact that Isabelle had placenta previa, a condition where the placenta lies low and may cover the cervix, blocking the baby's exit during birth. She was anxious about the birth throughout the pregnancy and had to have a caesarean.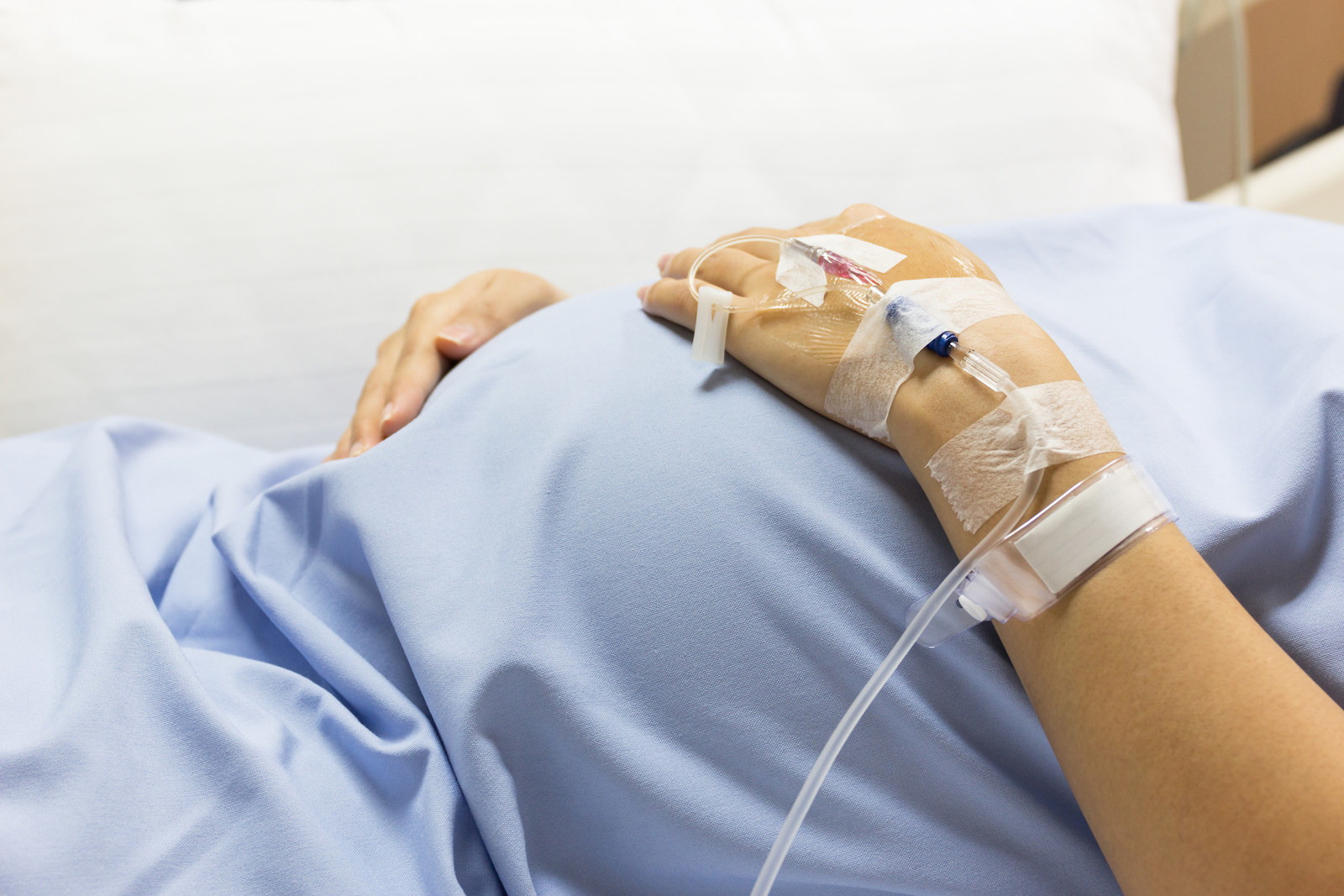 "I nearly died during the birth because I lost so much blood," she said.
Isabelle said she remembered looking at Cameron during her pregnancy and thinking: "How dare you? And all because you wanted sex."

Reproductive coercion is any behaviour that deliberately prevents a person from making decisions about their reproductive health. It includes contraceptive sabotage; pressuring another person into falling pregnant, continuing a pregnancy, or ending a pregnancy; or forcing a person into sterilisation.

Today, national not-for-profit sexual and reproductive health service provider Marie Stopes Australia has released a policy white paper on reproductive coercion. The paper is the culmination of a 20-month consultation process with key stakeholders from across the health, academic, legal, media, and political sectors.
Marie Stopes Australia chief executive Michelle Thompson said reproductive coercion was an issue that has gone "largely unmentioned" until recently.
"If we are truly to help Australians take control of their sexual and reproductive health and rights, we need to intimately understand the forces that can interfere with autonomy and rights," Thompson said.
"We need to do our best to make sure we know how to remove barriers and support people so the decisions they make are theirs and theirs alone."
Isabelle said Cameron isolated her from her friends and family.
"I wasn't allowed to talk to my sister on the phone," she said. "I was like a prisoner in my own home."
For most of the relationship, she said, Cameron would throw things at her: picture frames, shoes, "I can't count how many times he pegged my phone at my head".
Isabelle said he wouldn't let her drive, and she was financially dependent on him for the necessities like nappies and baby formula.
"You just want your family together like what you see in the movies, because I came from a broke, divorced family with junkie parents; I didn't want that for my kids, so I just put up with it," she said. "I felt like I owed him because he decided to be a father to my first daughter."
The white paper argues that reproductive coercion is "intrinsically linked with family violence, intimate partner violence and sexual violence" and needs a similar political, legal, social, and medical response.
In a 2016 police statement seen by BuzzFeed News, Isabelle said most days she would agree to have sex with Cameron "just to stop the continual harassment".
"If I continued to deny having sex his behaviour would escalate," she told police. "He would yell at me and call me names such as 'dog', 'slut', 'cunt', 'pathetic', to name a few."
In the statement, Isabelle detailed two instances of alleged rape. The first, for which Cameron was found not guilty, Isabelle alleged happened after she declined to have "birthday sex" with him. At that point Isabelle said she had already decided she was going to leave him, but was waiting for a safe time to do so.
"I told him I'm not going to have sex with him numerous times and his level of aggression increased to a point where he said 'I'm going to punish you'," she told police.
"[Cameron] tore my shirt and pants off and he held me down by my throat with his hands onto the bed. I was crying and saying to Cameron 'No' repeatedly, but he continued to have sex with me and refused to stop until he ejaculated."
Two months later Cameron was very angry because Isabelle's ex-partner and father of her first child had contacted her to wish his daughter happy birthday. Isabelle said Cameron anally raped her, for which he was found guilty and is now awaiting sentence.
A few months later she ended the relationship, and she went to police in June 2016.
"I had to make so many statements and the detectives the whole time kept encouraging me to not stay silent, because it could make a difference to someone else," she said. "He told me, 'You've got three daughters, and I'll be there every step of the way'."

Isabelle was told she could testify in court via audiovisual link: "I said, 'No, I'm going to sit in that room and I'm going to face him and I'm going to heal'. I know it is daunting and scary and so uncomfortable, but I had to do it because I know he always thought I'd never speak about it."
Isabelle has moved states and is in a new relationship.
"I have a duty and a responsibility to voice my opinions because I have three daughters and a stepdaughter, and I know one of them is going to experience domestic violence in her lifetime."
The white paper, released on Sunday to coincide with the International Day for the Elimination of Violence Against Women, contains recommendations and proposals for how to address the issue, as well as commitments that Marie Stopes Australia will undertake in order to combat the issue, including a new policy of providing all staff with 10 days of paid family violence leave each year.
Here is more information about contraception in an abusive relationship.
If you or someone you know is experiencing violence and needs help or support, there are national and state-based agencies that can assist you 24 hours a day, seven days a week. Call 1800 RESPECT (1800 737 732).