Dominic* was 12 years old when he first watched porn online and masturbated.

"Up until two months ago I browsed [porn] at least two hours a day," the 28-year-old from Sydney's west told BuzzFeed News.
"I had watched loads of hardcore stuff beyond any normal person's vilest imagination.
"I had probably masturbated to everything that wasn't in the rape or paedophilia genre."
By Dominic's estimate, he had watched more than 6,000 hours of porn online before his first real-life sexual encounter in his early 20s.
"I realised it was a problem when I started having sex with the girl of my dreams and I just simply couldn't perform as well as I should."

"I realised it was a problem when I started having sex with the girl of my dreams and I just simply couldn't perform as well as I should."
He had trouble getting aroused and ejaculated prematurely.

"With extreme embarrassment and confusion I did some research and found others who are experiencing similar problems," he said.
Dominic connected with other young men on Reddit who "encourage each other" to abstain from masturbating to porn.
"I have tried in earnest to stop watching porn all together for about two months now," he said.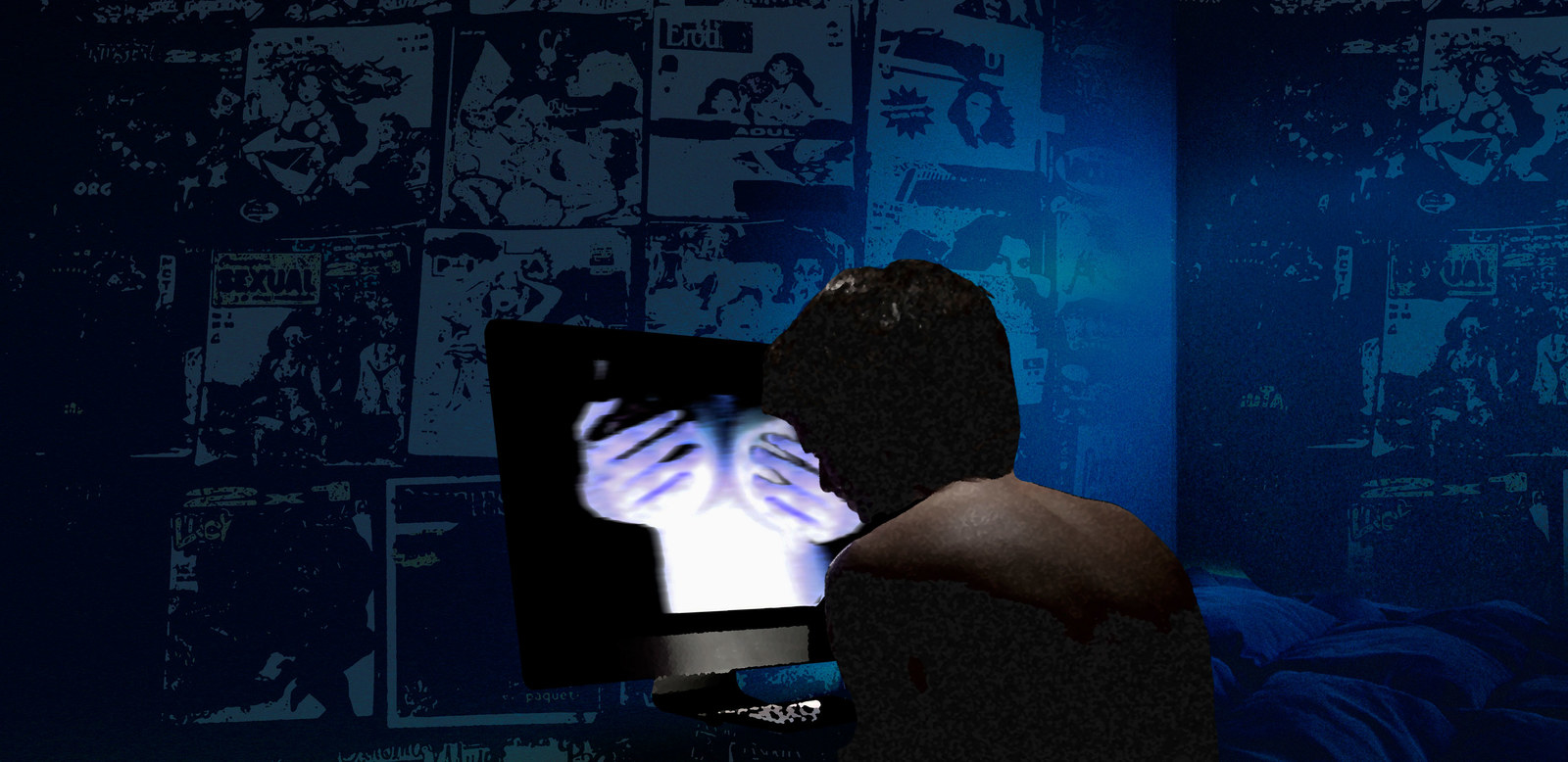 What has been termed "porn-induced erectile dysfunction" is the inability to get or maintain an erection during sexual activity because of a high exposure to pornography.

A recent Victorian study of 15 to 29 year olds found almost 70% of males surveyed had watched porn for the first time at age 13 or younger and most (84%) young men and 19% of young women watched pornography on a daily or weekly basis.
"So between the ages of 11 and 17 they're watching an average of two to four hours a week and if they're having their first sexual experience at 17, they have a bachelors degree in porn before they've even had their first sexual encounter," Sydney relationship counsellor and sex therapist Alinda Small told BuzzFeed News.
"I deal with porn addiction with young men who can't actually leave the house because they spend five or six hours a day watching it, sometimes with two or three screens open."
"I have so many clients in their early 20s who call me and say they have erectile dysfunction and it is related to porn use."
There were two main ways that porn could disrupt a man's sexual dysfunction within their relationship, Small said.
"They might be able to have intimacy with their male or female partner but when it gets to the point of penetration they actually lose their erection because porn shows this unrealistic expectation of having a huge erection and keeping it for a long time," she said.
"The male ego is incredibly fragile sexually."
"If their penis goes down their entire world crumbles."
The other issue associated with porn addiction was the development of an "idiosyncratic masturbation technique".
"If you're used to really pulling hard on your penis no vagina or even anus will replicate that sort of friction and that hardness."
When Small asks her clients "what is your sexual fantasy?" she said she is often met with silence.
"Generations ago they would have looked at Playboy and made up their own stories but men, in particular, can't do that anymore," she said.
"When they watch so much porn, their sexual script has become someone else's story so they can't build their own fantasy."
Small asked some clients to masturbate with a picture instead, but complete abstinence was "sad and not necessary" so it was healthy to masturbate around every three days.
Porn also distorts the expectations that young women place on themselves, Small said.
"Their model of normalcy is looking at pictures of no pubic hair and perfect labias and they now ask for it hard and fast because they think that is normal."

*Angus first masturbated to online pornography when he was 13 years old.

"When I was at the height of my addiction I was having anywhere from four to eight porn masturbation orgasm (PMO) sessions a day," the 27-year-old told BuzzFeed News.
He noticed his tastes changed over the next decade.
"It started out pretty tame, vanilla hetero sex and girl-on-girl," he said.
"Eventually it evolved into [female dominance], transsexual porn and gay porn."
Once he became sexually active at 16, Angus found it difficult to orgasm.
"I never had an orgasm during sex until I was 25."
"I never really enjoyed sex when I was masturbating to porn because sex in real life isn't as hardcore as it is in porn," he said.

"It is like going from a rollercoaster to a swing-set."
After reading a few studies online, Angus decided at age 25 that his obsession with porn was affecting him "mentally and sexually".
Angus hasn't watched porn for the past 20 days.
"I went 170 days at the start of this year, but relapsed."
"Porn is very addictive and I've experienced withdrawal symptoms from quitting."
"This will sound ridiculous but I would recommend smoking cigarettes over masturbating to pornography."

Since he started masturbating without pornography, Angus has noticed his erections are "thicker and more solid".
"The touch and the sight of a real woman is much more exciting to me now that I've quit."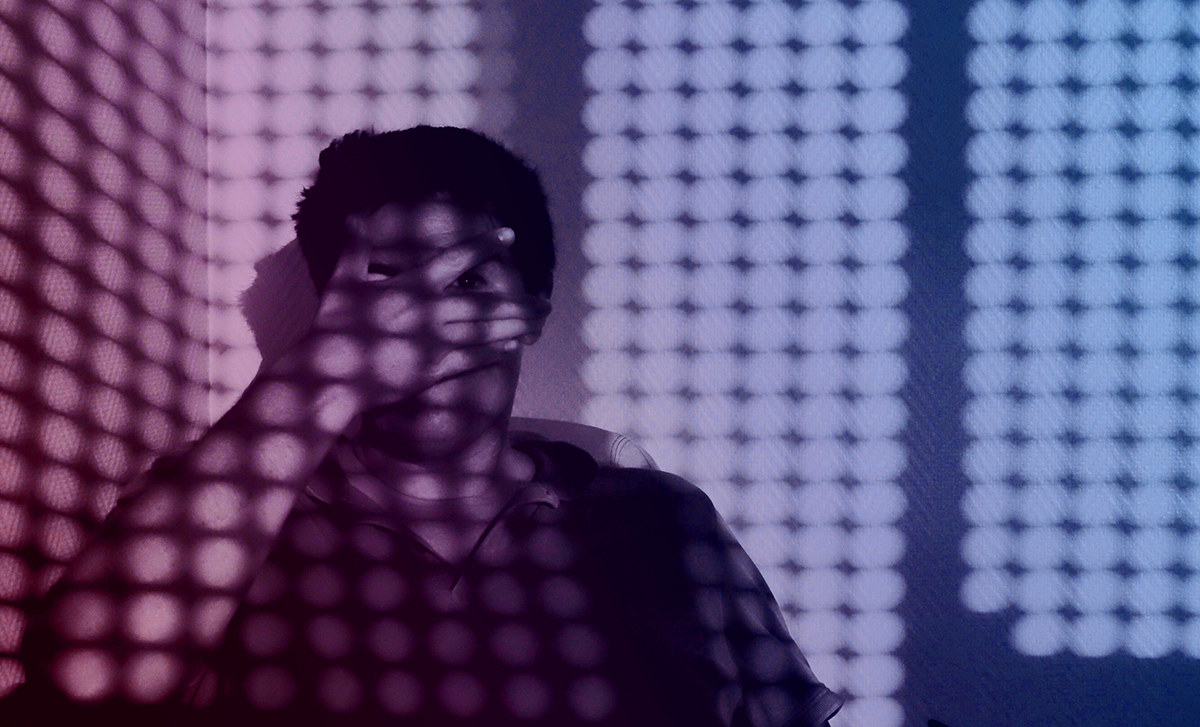 Clinical sexologist Tanya Koens said she saw patients with a range of sexual dysfunction issues which arose due to the regularity with which they masturbated to porn.

"Because porn is so readily available these men go down a porn rabbit hole where they look at this and this and this and they end up spending a long time in a heightened state of arousal and it takes a long time to get themselves off," Koens told BuzzFeed News.
She also referred to patients who had an "idiosyncratic masturbation style" which couldn't be replicated with a "soft, warm, squidgy human": "You'd fuck them into the headboard if you tried it with a partner."
Koens asks clients to try something she calls "porn yoga".
"Basically, I get them to masturbate standing up and for every minute they are looking at the porn for 10 seconds they have to look away and think about their body and not the screen," she said.

"It is an embodiment technique that gets people out of their head and into their body which is where the fun is."
Koens sometimes asks clients "masturbate with their other hand" and also does "breath and movement work" based on tantric principles.

Pornography involving "extreme savage sexual imagery" was distorting men's understanding of "how female bodies work".
"People are thinking that they have to go at it like porn stars and it is a surefire way to make sure they have not very good sex," she said.

"It is very cock-centric sex and it is not healthy or what is going to keep their girlfriends interested for more than three months."
The female partners of her clients often took the sexual dysfunction personally and were left feeling "unloved and unsexy", Koens said.
But porn wasn't a substitute for sex, she said: "These men are never comparing their girlfriend to images of women in porn it is not a replacement or a comparison to their existing sex life."

Some people "never find their way back to their partner" from constant porn use, Dan Auerbach, psychotherapist and relationship counsellor at Associated Counsellors and Psychologists Sydney told BuzzFeed News

"The sexual energy has been taken elsewhere and a hostile truce becomes an unspoken staying away from each other or sex becomes very mechanical and this becomes the norm," he said.
"Porn addiction can have a lot in common with gambling because you have this limitless smorgasbord and variety of stimulation that you can see actor's facials, noises, shapes, colours and sizes and gambling devices are built to give you incremental rewards which you wait and seek out."
"But pornography, like drug-induced sex, can give us a quick win and relieve a lot of frustration but like all things that are ever more exciting in small doses we become desensitised to them and it spoils the soup."
*The names of the men interviewed for this article have been changed to address their privacy concerns.