PNG Police Removed All Men From A Manus Detention Centre, Ending An Almost Month-Long Standoff
Immigration minister Peter Dutton said advocates had made "inaccurate and exaggerated claims of violence and injuries".
All 328 men who refused to leave the decommissioned Manus Island detention centre for almost a month have now been moved to new accommodation after Papua New Guinea police and immigration officials entered the site yesterday.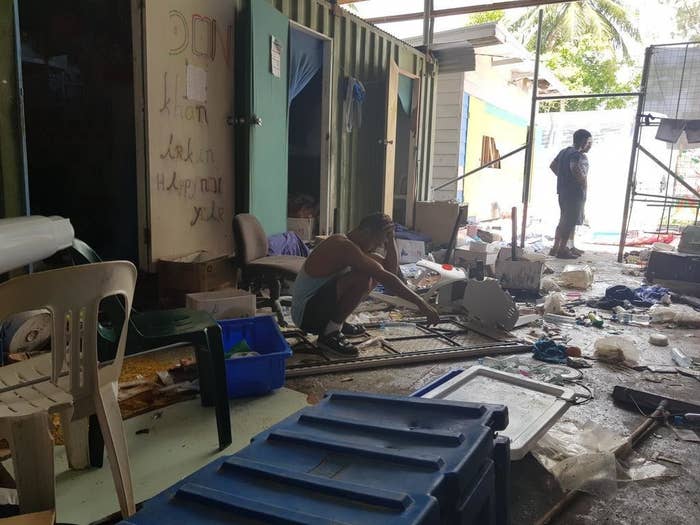 The Papua New Guinea government shut the facility down at the end of October, but over 400 men remained in the centre, refusing to move to another centre set up to house them because they feel their safety is at risk.
Police yesterday entered the closed centre and demanded the remaining asylum seekers in the centre move out.
PNG police commissioner Gari Baki said in a statement last night that it happened "peacefully and without the use of force" but there were multiple reports force was used and Australian immigration minister Peter Dutton confirmed multiple men were arrested yesterday.
Here are injuries asylum seekers claim were the result of the relocation.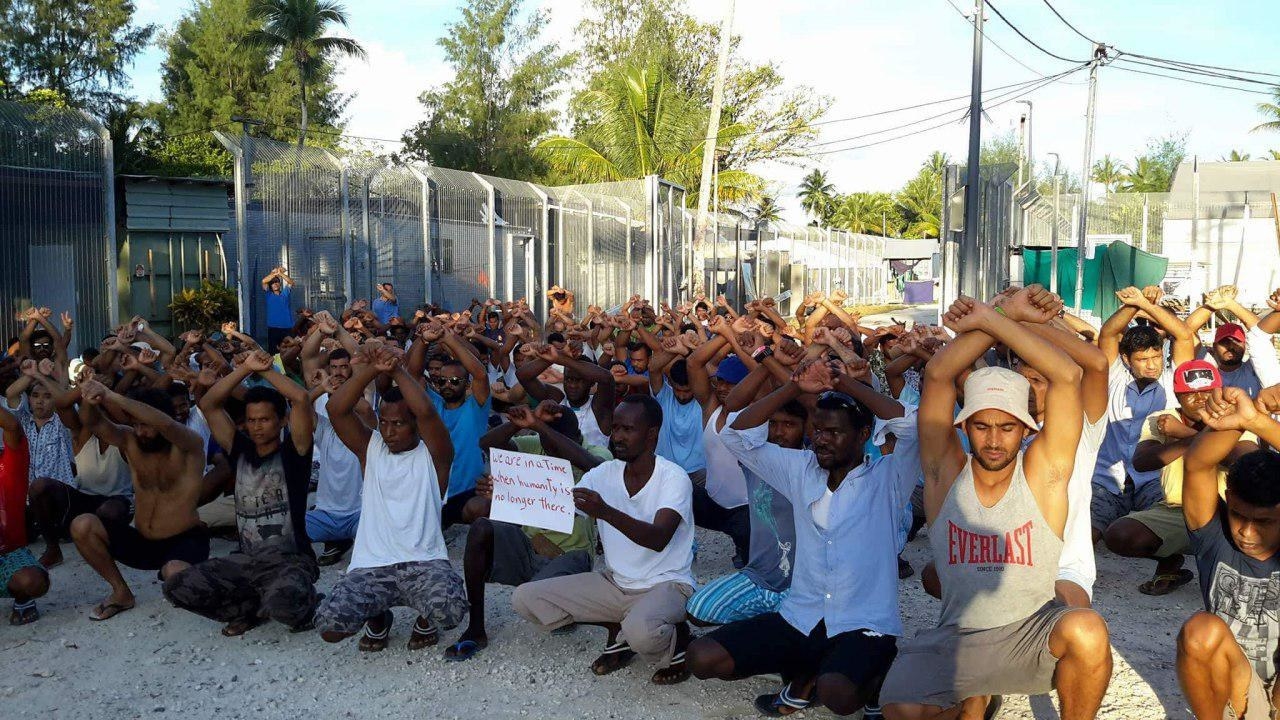 The Australian government maintains the accommodation is ready for refugees, but drone footage published by SBS show barren sites with ongoing construction work.
Detainee Behrouz Boochani, who is also a journalist, tweeted at the time of the raid on the centre that police are "taking the phones and are very aggressive". Boochani was later detained by PNG police for two hours on Thursday.
Dutton released a statement on Friday confirming all men had left the centre for alternative accommodation.
"The Australian government welcomes this development," he said.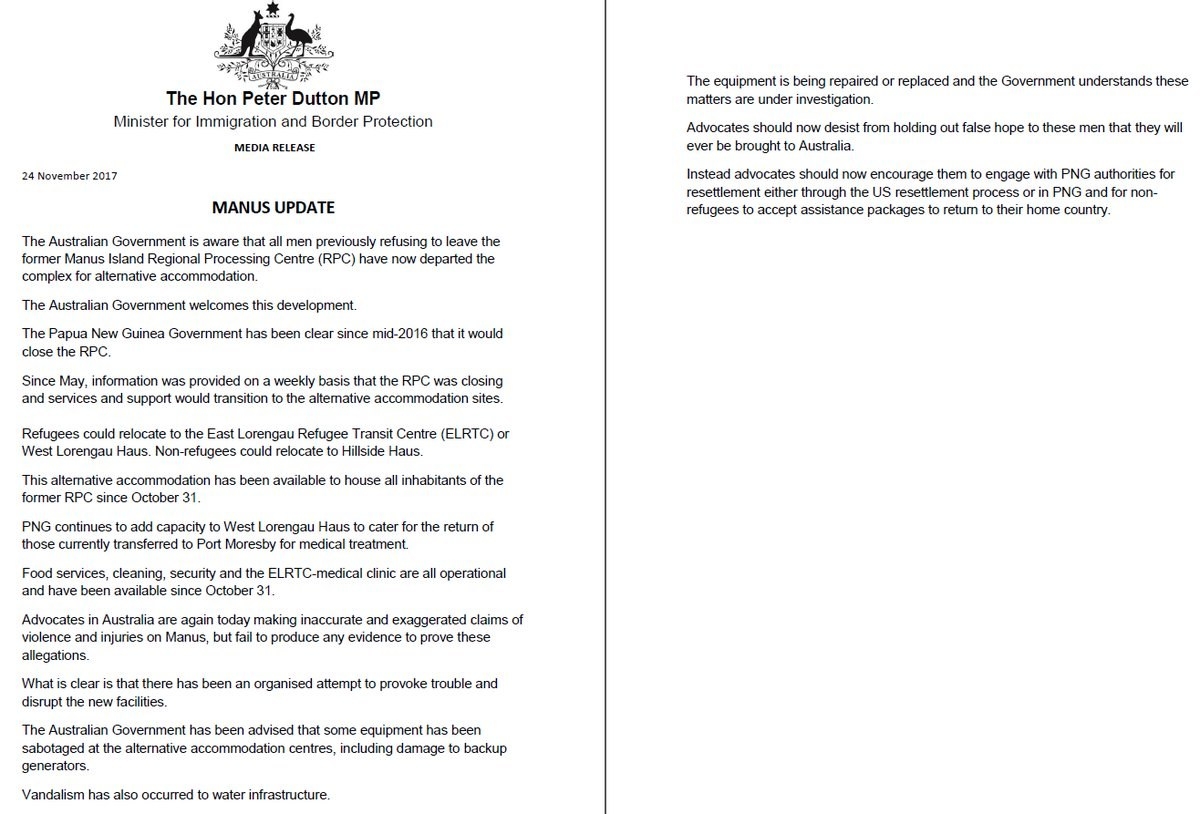 "Advocates in Australia are again today making inaccurate and exaggerated claims of violence and injuries on Manus, but fail to produce any evidence to prove these allegations," he said.
"Advocates should now desist from holding out false hope to these men that they will ever be brought to Australia."
He said equipment had been "sabotaged" at the alternative accommodation centres and water infrastructure had been vandalised.