People Are Livid About This Video That Says Violence Against Women Is Sometimes OK
"What kind of hitting is that when it doesn't cause pain? It is merely symbolic."
Islamic community leaders have reacted with anger to a video by international Islamic group Hizb ut-Tahrir which claims it is sometimes OK for men to be violent towards women.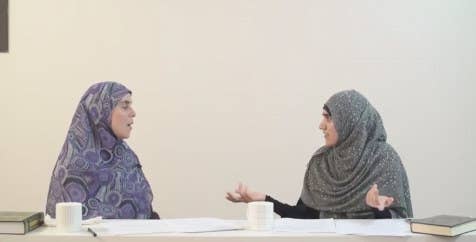 In the video, two women identified as Reem Allouche and Atika Latifi spoke about men as "protectors and maintainers of women" within Islam, in a video posted to Facebook by the Women of Hizb ut-Tahrir Australia.
It's been reported that Allouche is a Sydney school teacher but a NSW Department of Education spokesperson told BuzzFeed News: "This person is not currently or ever has been employed by a NSW public school."

The video, filmed at the group's meeting last week, begins with a discussion of "differences in traits and characteristics" between men and women. Allouche said: "The man has been made physically strong but also his response time is a little slow."

"Allah has made [one gender] to excel the other," Latifi said.
"Men have been blessed with certain natural qualities and powers that have not been given to women, or have been given to a lesser degree."
The conversation then turns to when "discipline" and "punishment" is appropriate for a wife who has "disobeyed" her husband.
"[The husband] is not responding through anger or frustration or rage but he is responding in obedience to Allah's commands in a measured and staged way," Allouche said.
"Because we know that violence against women often happens in the heat of the moment in anger and frustration and whatnot, whereas here it is almost like that is managed."
Husbands were permitted to hit their wives with short sticks and pieces of coiled fabrics but "not to cause pain", the women said.
The Koran suggested "three measures" to deal with wives who had disobeyed Allah or their husbands.
"Advise them first; leave them alone in bed; and hit them," Latifi said.

"If this doesn't work, then the third measure that is permitted, not obliged, not encouraged, but he is permitted to hit her. And what a beautiful blessing, that he said not to take the steps at the one time, but one after the other.
"That is what everyone is talking about. It should not cause pain. Not harsh."
Latifi then produced a small stick called a ­"siwaak" which she said is used "for cleaning the teeth".
"What kind of hitting is that when it doesn't cause pain? It is merely symbolic."
Fabric was also an OK tool to hit your wife with, Latifi said.
"We have a piece of fabric here to demonstrate."

The video has been widely condemned by politicians and Islamic community leaders.
"Attempts to teach the next generation of young Australian Muslims that violence from a husband to a wife is acceptable is completely out of touch with community standards and should be condemned in the strongest possible terms," minister for women Michaelia Cash said in a statement.
"There is one law that applies to all Australians."
Engineer, author and TV presenter Yassmin Abdel-Magied posted on Facebook: "Violence against women and children, family violence, domestic violence: unequivocally unacceptable."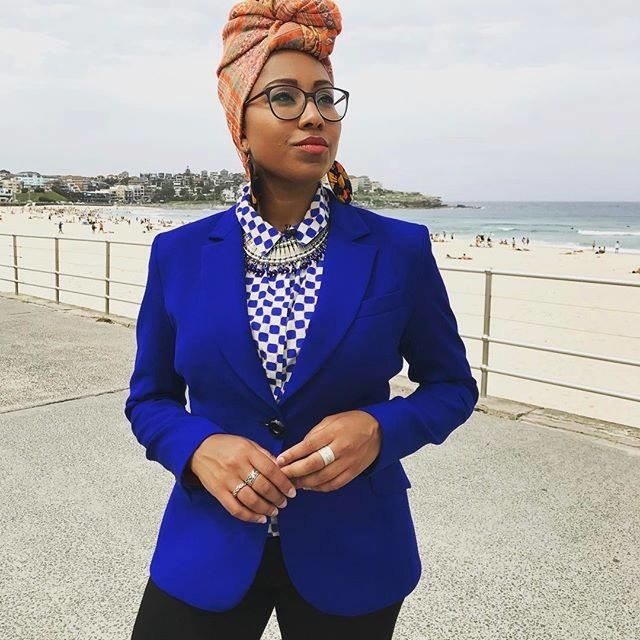 Australian lawyer and Muslim community advocate Mariam Veiszadeh said "despite what a few people" involved with Hizb ut-Tahrir have to say, "Australian Muslim religious leaders, health and community workers all work together in the community to stamp out domestic violence in all its forms."

The federal government considered banning Hizb ut-Tahrir in 2007 before deciding that it was not a terrorist organisation but a political group.
BuzzFeed News has contacted both women for comment.

You can watch the video in its entirety here.