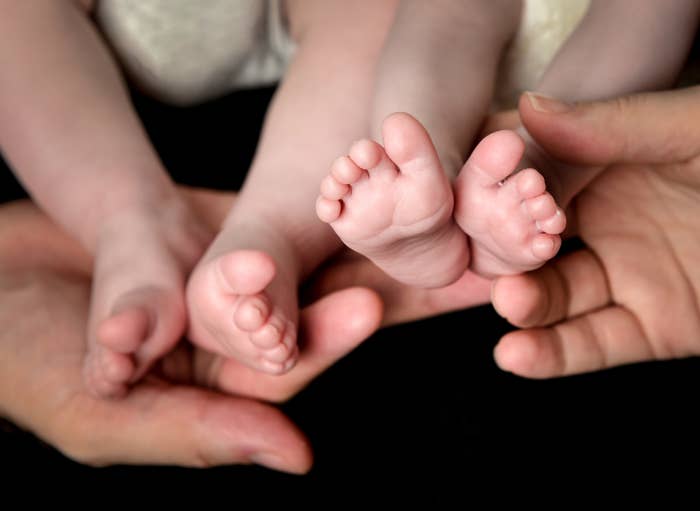 Freya Bundey, her partner and their six-month-old twins have spent the summer holidays dodging fire and smoke.

"Life is challenging with twins and this summer made it really hard," the 30-year-old told BuzzFeed News. "It was really difficult not being able to leave the house and being cooped up, and that is really hard for small babies that are just starting to explore the world."
Bundey spent the end of December helping her mother pack up her childhood home in Kangaroo Valley in the Shoalhaven region south of Sydney, where blocks of prime farming land and dozens of properties have been destroyed.
The family evacuated the home on New Year's Day, arriving back in Canberra where the highest ever Air Quality Index ratings were recorded, at more than 25 times above hazardous levels.
"We came home to Canberra ready for a bit of reprieve and then the devastation happened everywhere and the smoke came in," she said. "We'd never experienced smoke like this."
She hasn't found adequate face masks small enough for her babies, and staying inside constantly has disrupted the babies' routine.
"They have been sleeping awfully at night and being outside with them hasn't been an option, so the fallback options we have of taking them for a walk in the pram and carriers just aren't there," she said. "You're having constant doubts about what level [of smoke exposure] is bad for them… you wonder 'If I'm outside and I have a sore throat does that mean they have sore throats?'"
There was no respite from the smoke during a 10-day visit to Sydney earlier this month. Bundey feels lucky that her childhood home survived the fires, but wonders if this is the "new normal" for summer in Australia.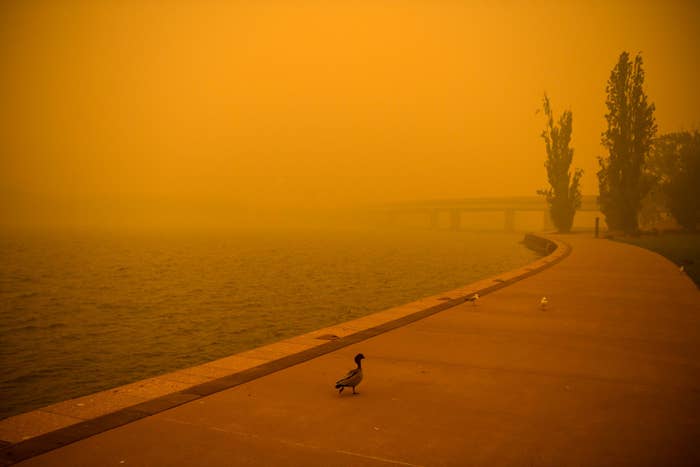 Canberra dad Tasman Stacey, 36, says his three children usually run around outside, play on the trampoline and go to the skate park, but have been cooped up all school holidays as they try to avoid the smoke pollution.
"If I'd known [the smoke would be so bad] I would have tried to budget and send the kids off to relatives," Stacey told BuzzFeed News. "It'll definitely change how I'm going to have to prepare for the summer next year."
Stacey's family is active, and some members rely on physical exercise to self-regulate their own "mood and internal feelings".
"All of our children are on the Autism spectrum and my eldest in particular… one of the things he does to manage his stress is he runs," he said. "Normally he would just go and run around the backyard but he's running up and down the hall."
Stacey worries about the "weeks on end" of his kids using electronic devices, but there's nowhere else really to go, he says, but other people's houses — "and then you worry 'is our house air quality good enough to invite other people over?'"
Most summer holidays the family spends days down at the lake. Or, if it is really hot, they might go to the National Science and Technology Centre Questacon, which closed on days when it was too smoky "to ensure the safety of visitors and staff".
"We like a calmer environment with less environmental stimuli, so at the best of times we wouldn't take all of our kids to the shopping centre, and other things we like to do — go to the library or museum — they were closed," he said. "On the bad days, cinemas were pretty much always open but it costs us between $80 and $120 to go as a family."
Stacey's family has spent "well over $1,000 on smoke stuff" including on good quality face masks and an air purifier.
He tells his kids to wear their face masks outside and that it isn't "just a smell, you don't want that stuff getting into your lungs".
They talk about climate change as a family but Stacey doesn't want to heighten anxiety, and often thinks: "Do you want to give them this dread over stuff they have no control over?"
"My wife and I do talk to them about why these sorts of things are happening on a broader scale," he said. "I'm not a huge fan of the discourse about individual choices and plastic straws because by far the greater impact is from a hundred-odd companies globally."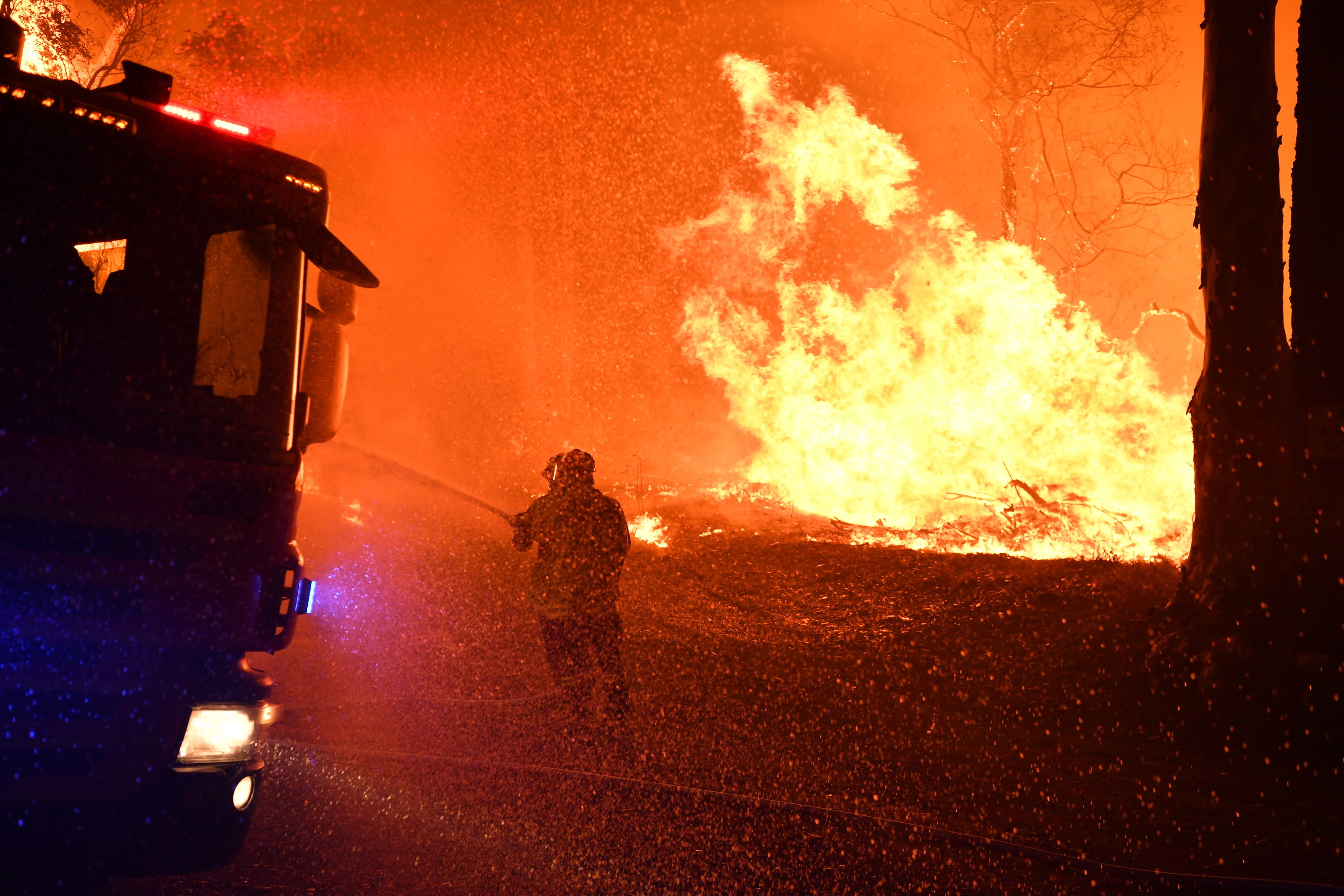 Canberra dad Andrew Law is enjoying a brief respite in Brisbane, Queensland with his wife and two young children who together escaped the smoke surrounding their home city.

"After being [in Brisbane] for a few days their coughs and everything have gone away," Law told BuzzFeed News. "[My kids] have been getting in the pool and doing all this physical activity."
Before the trip, the children had spent most of their time indoors as the family, all of whom are "prone to respiratory stuff", tried to avoid inhaling too much smoke.
"For the last couple of weeks before the end of the term they were not letting them out to play at lunchtime because of the smoke," Law said. "This is [my eldest child's] first proper holiday from school and so far it has just had this pervasive sense of stress and anxiety from the adults and she hasn't been able to go outside."
Many of the galleries and museums in Canberra were closed when the smoke was at its worst and when open, crowded with other families vying for fresh air.
"All these things cost money, if you want to go to the movies that is like $80 to get everyone in and most people can't keep doing that," he said.
Most masks have sold out across Canberra, Law said.
"We are really lucky that we have air conditioning in our house and we have an air purifier," Law said. "We've been running both of those things 24 hours a day."
In December, the family tried to escape the smoke by visiting the NSW South Coast but were eventually forced to evacuate as bushfires inched closer to the coastal town where they were staying. Fires wiped out power and phone reception in the area.
"We spent New Year's Eve just sitting around in a dark house listening to ABC emergency radio and playing cards and no-one really felt like having a drink or anything because we'd packed up go bags in case you wake up and things have gotten crazier."

It took the family 11 hours to get home as what would normally be a three-and-a-half hour trip involved traffic jams, a detour and a police escort down the highway.
Law said it is hard to "keep perspective" on how the bushfires have affected his family as others have lost their lives and homes.
"It is really easy to try and minimise what is happening and to say 'we could have it a lot worse', but at the same time it is difficult to deny the obviously cumulative physical and psychological effects of being in the smoke or adjacent to towns being wiped off the map," he said. "You can run the danger of basically dismissing the effects it's having on yourself and your children and refusing to engage or mediate [the effects] or help your kids to deal with them."
These considerations are even more complicated when deciding how much to tell your children, he said.
"How to be aware of danger without instilling panic, and talking to your kids about this stuff without either refusing to engage with it properly … but you also don't want to turn your primary school aged children into climate doomers."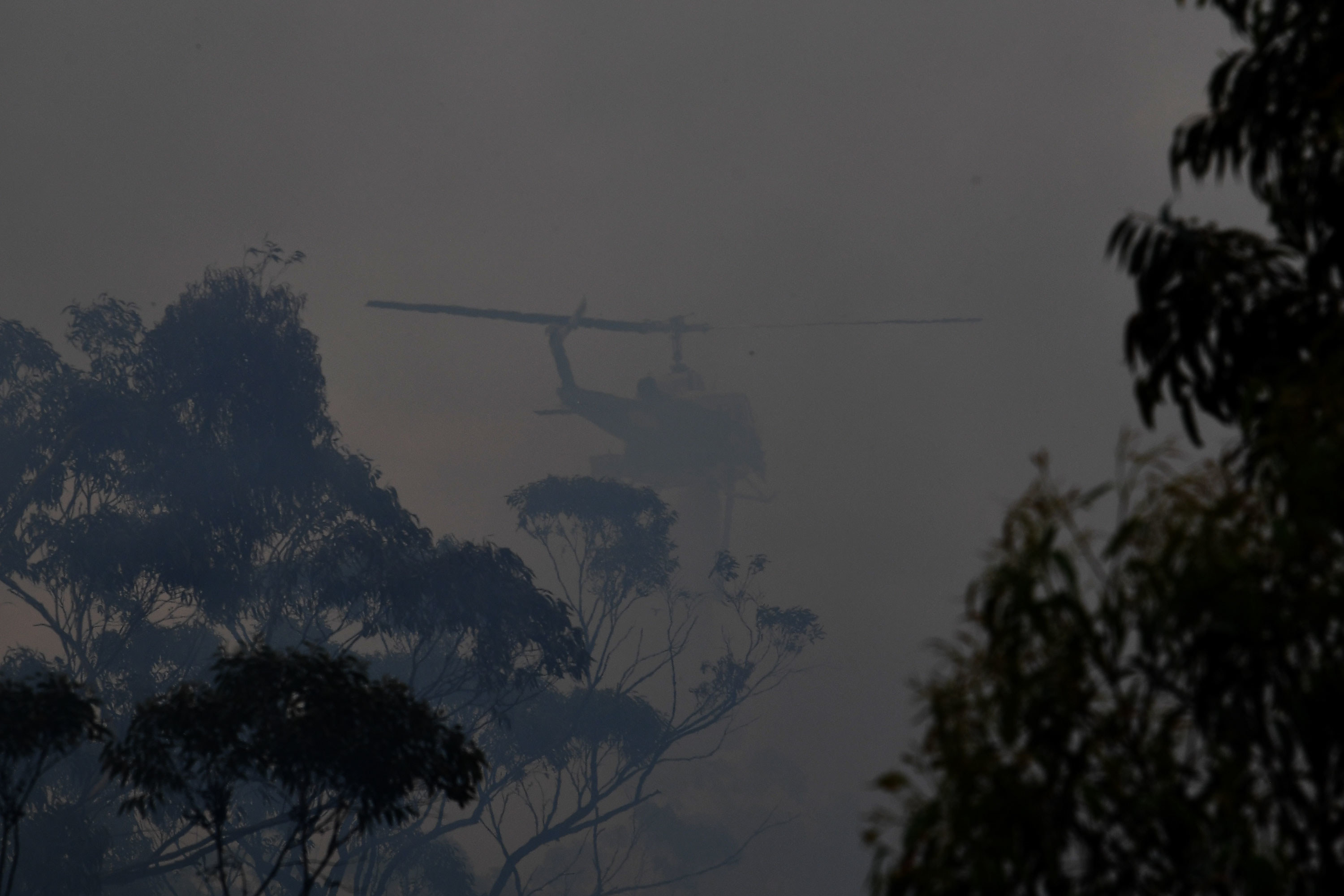 Jennifer Kenyon's seven-year-old son got a bike from Santa for Christmas but he hasn't been able to ride it much because of the hazardous smoke that has enveloped his house this bushfire season.
Kenyon and her son live in Penrith, on Sydney's western fringe and at the foot of the iconic, Heritage-listed Blue Mountains, of which ecologists estimate 837,000 hectares have been destroyed in recent months.
"[My son] has a pretty good understanding of what is happening," the 28-year-old mother told BuzzFeed News. "He knows there are fires and he knows that they're impacting people's lives and that a fire can happen at any time."
When the closest fire front at Gospers Mountain was at its worst just before Christmas last year, her son's asthma began to flare up.
"There was smoke constantly and ash flying around," she said. "The air quality was above emergency levels and it was quite dark and you couldn't go outside for more than a couple of minutes without starting to cough."
A few weeks ago Kenyon bought a nebuliser — a machine used to change liquid asthma medication into a vapour — for her son so she doesn't have to keep using the one at the doctor's when he is struggling to breathe. The doctor has also added an extra inhaler to her son's asthma action plan.
"I've lived in this area since I was a kid and there were really big fires in the early 2000s but it didn't impact us as much," Kenyon said. "I think it is scary as a little kid to experience this and everyone has their televisions turned on constantly, so no matter where we are, with our families or at friend's houses, it is at the forefront of everyone's minds."