Pregnant Queensland mother Linda Green is one of thousands of working women who face losing up to $12,096 in parental leave payments from 1 January.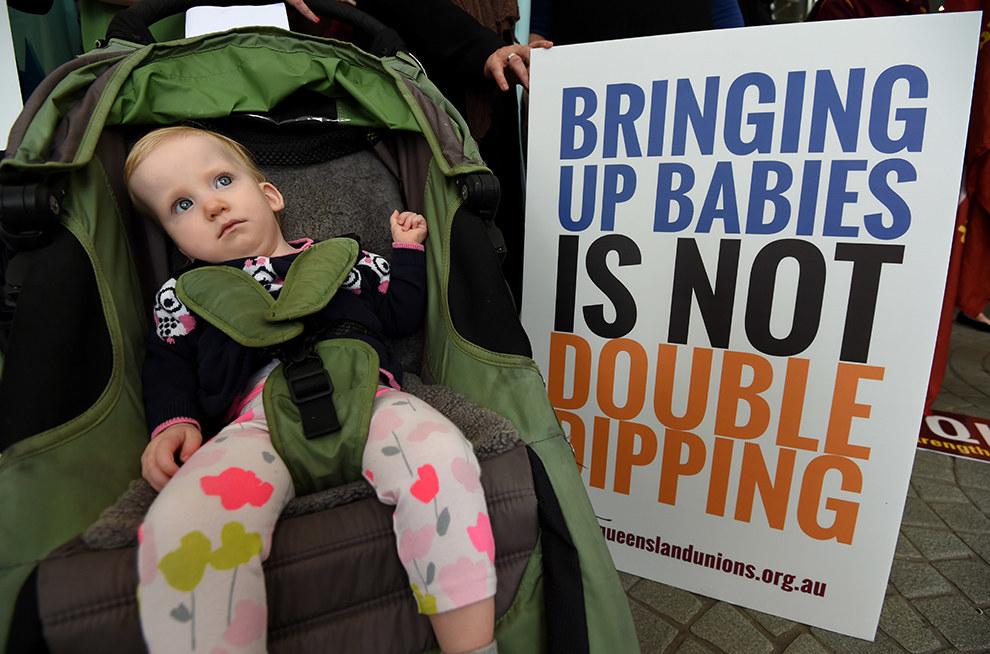 "I'll have to go back to work sooner and that will reduce my ability to be able to breastfeed, which is important to reduce a baby's chance of illness," Green, who is 28 weeks pregnant with her second child, told BuzzFeed News.
"A few months off is really minimal even if you have a smooth-sailing, run-of-the-mill pregnancy."
The 80,000 women who receive parental leave from both their employer and the federal government's paid parental leave scheme each year, a practice former treasurer Joe Hockey called "double-dipping", will lose out under the government's proposed cuts.

Women who have access to eight weeks of pay from their boss will have their government-funded payment stripped from 18 weeks to 10.
Green slammed the government for setting a start date for the cuts that is sooner than nine months, saying many pregnant women had planned their maternity leave around the presumption that they would be able to access both types of pay.
"I now have two months to get my unborn child a childcare placement sooner," she said, "because after 18 weeks I will have no income."
"We never thought the government would be so cruel as to introduce [the proposed cuts] so quickly, giving women just a mere matter of months to prepare," executive director of family advocacy group The Parenthood Jo Briskey told BuzzFeed News.
The group will lobby crossbench senators in the coming months to reject the legislation, Briskey said, noting that Nick Xenophon and Jackie Lambie have previously expressed opposition to the proposed cuts.
"[Paid parental leave] was designed to get as many women as possible to get to six months at home with their baby, as the World Health Organization recommends, to bond with your baby and establish breastfeeding," she said.

"The idea of pushing women back to work sooner than they are ready for is pretty detrimental to the mother, the newborn, and to business."
But social services minister Christian Porter said the nation's paid parental leave system was designed to help women return to work rather than bond with their newborn.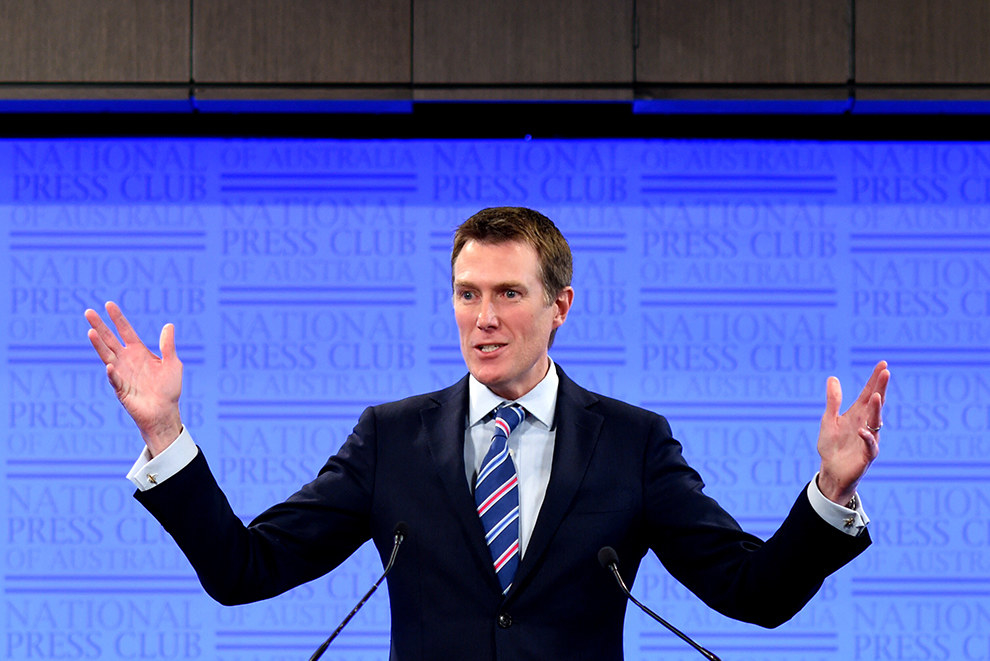 "It's always been the case that the scheme has been designed, and these changes are also designed, to try and ensure that as many mothers are participating in the workforce and are able to reparticipate after the birth of a child, having provided for a fair amount of time to bond with the child after birth," Porter told ABC radio on Monday morning.
Shadow minister for families Jenny Macklin said the proposed changes would hit tens of thousands of women.
"We estimate that 40,000 to 50,000 women who are already pregnant are going to lose some or all of their government-funded paid parental leave."
It's estimated around 6,400 mothers are to be stripped of all government-funded paid parental leave as benefactors of more generous parental leaves of 18 weeks or more.
Porter said the cuts would impact mothers at the "top part of the scheme" who had "very generous employer-funded schemes".
The cuts will not affect women whose employers do not offer paid parental leave.