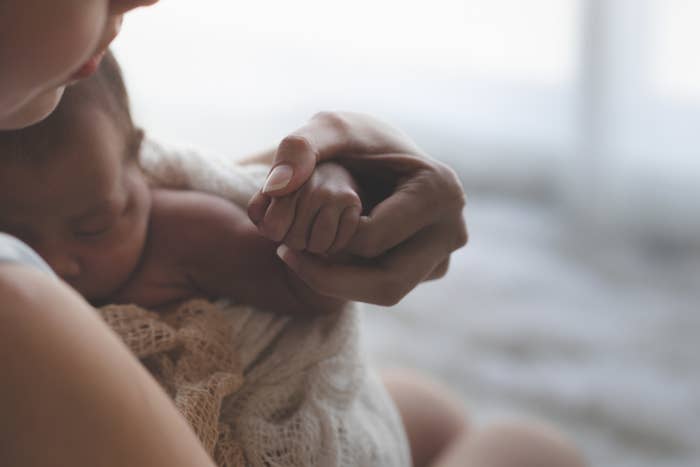 There has been a 20% surge in callers to national Australian support group Perinatal Anxiety and Depression Australia (PANDA) as families grapple with social isolation in the new coronavirus pandemic.
The helpline, which is now sourcing retired volunteers to meet current demand, is a "live thermometer" for how parents across Australia are coping, according to its chief executive Julie Borninkhof.

"We have seen a significant increase in the number of new and expecting mums and dads across Australia who are accessing those services," Borninkhof told BuzzFeed News.
"They're not just the kind of callers we've had historically, those with a diagnosable mental illness, but those who probably would have been going okay historically but who are more stressed... there are so many triggers out there for people at the moment.
"We could see it with each stage of shutdown and the minute the mum's groups were closed, that increased the number of calls significantly. It wasn't just people who were reacting to not being able to attend a mother's group, but those who were pregnant saying 'I'm about to give birth and I'd expected that support would be there and now it isn't going to be, so what do I do?'"
There has also been a spike in visitors to the PANDA website from Australia and abroad. March's traffic was equal to the previous three months combined.
"As a society we do still see this as a time when family wraps around and embraces the couple as they welcome a new bub into their world, and when parents can't be sharing that with their own parents or siblings it really places a massive role in displacing people so they feel more vulnerable," Borninkhof said. "It is community support that really anchors people in moments of distress and if those anchors aren't there it is really easy to feel like you're floating untethered in this sea of unknowns that COVID-19 is creating."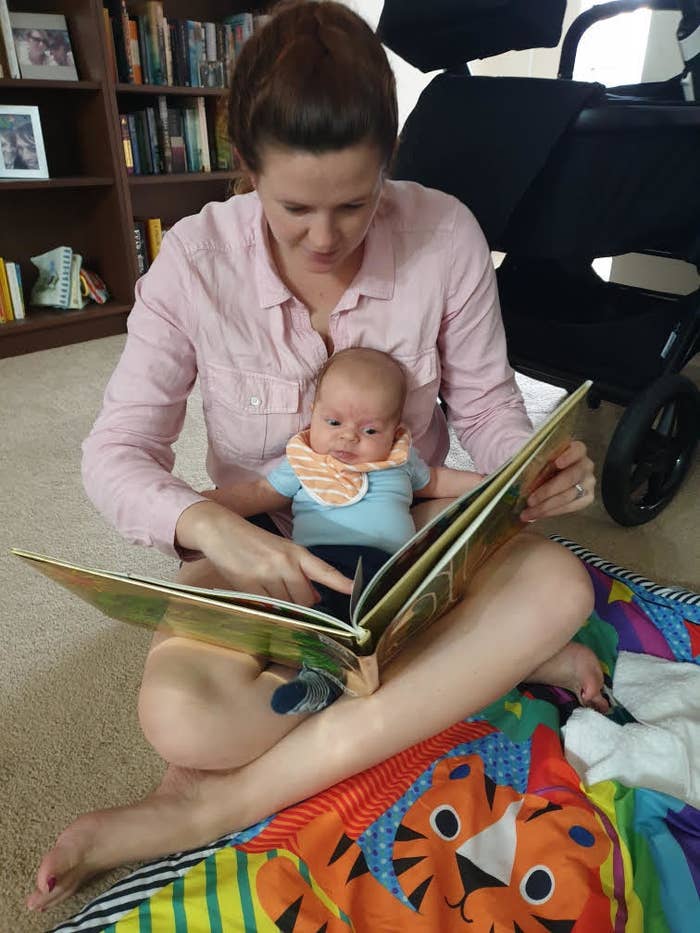 Sydney mother Bronwyn Charlton's family were able to see her first baby Arthur for a few weeks before she, her husband and their newborn began to self-isolate. The 30-year-old felt sad when she read that New South Wales' social distancing rules were likely to run for at least 90 days.
"I almost started crying," Charlton told BuzzFeed News as Arthur gurgled in the background. "I felt so sad for [Arthur] and his grandparents... This is the first grandchild on both sides and you're not going to see him for three months and you're going to miss a lot."
The words "grief" and "loss" seem right to Charlton, especially after connecting to other mothers online who are going through the same thing.
"There is an expectation of what was going to happen and that is gone," she said. "People are grieving what they should have had."
Charlton gave birth to Arthur on Jan. 29 at Westmead Hospital three weeks before his due date. She kept him home for much of the first six weeks and then was beginning to see friends when more social distancing recommendations, and eventually, rules, came into place.
"I was just starting to take him out to meet people and then it was like no more showing him off," she said. "It is really sad that no-one is going to see him grow except for my husband and I.
"I'm sending people photos and videos but it's just not the same as seeing him and they grow so fast."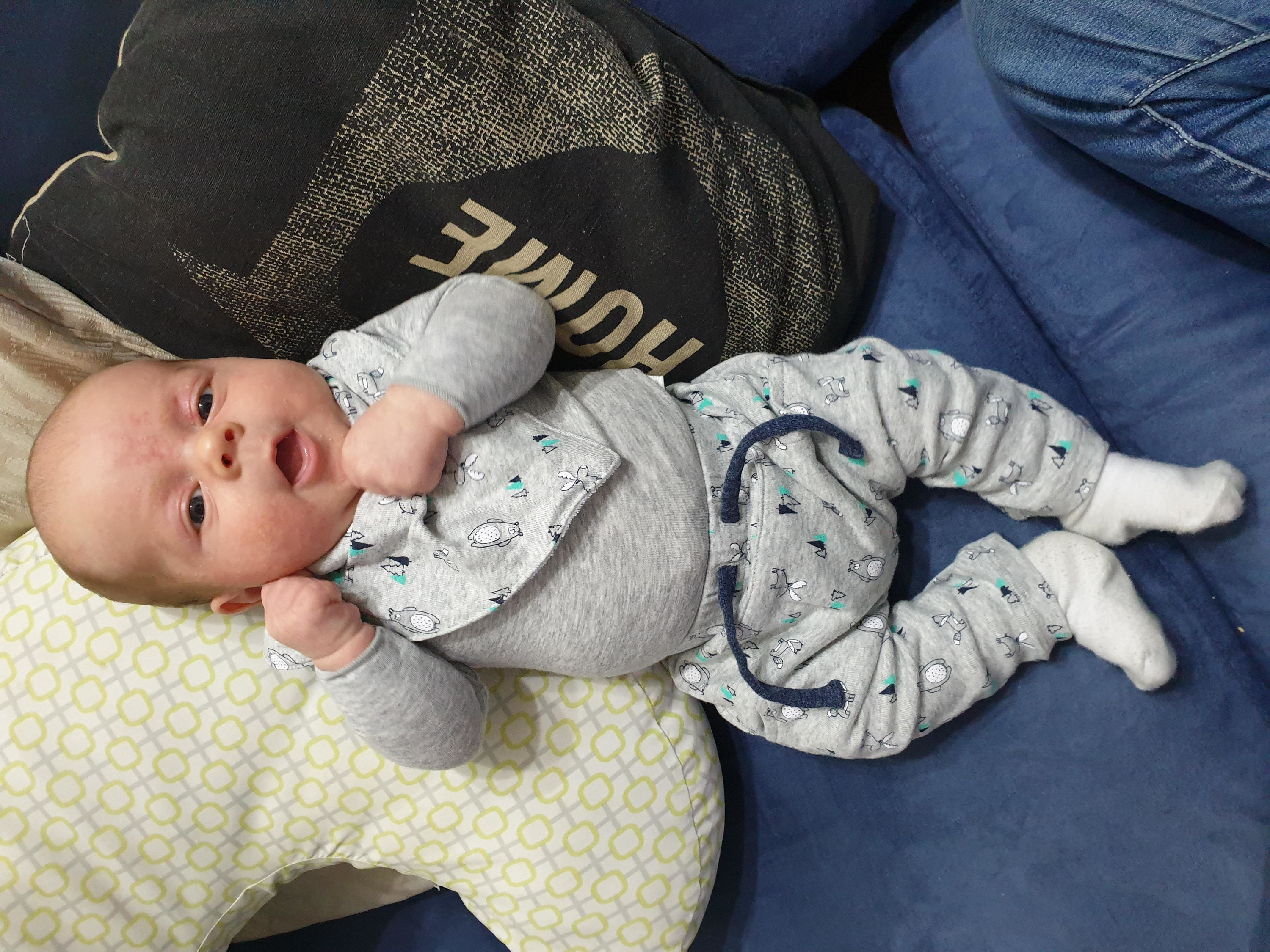 Facebook mother's groups are helpful, as are her telehealth appointments with a community child health nurse, but Charlton said it is hard to tell via an iPhone if she's getting things right.
Arthur's next round of vaccinations are due in a few weeks and she is dreading taking him into the GP's clinic in case it is full of infectious COVID-19 patients. She is grateful that her husband having to work from home means she has more help with Arthur during the day.
"But I was learning to be independent with Arthur and take him out by myself and I love having my husband home, but does that make it harder for me later on when he does go back?" she asked.
Charlton's post-pandemic wish?
"I just want to take him out for coffee with a mother's group and to show him off and say 'look at my adorable baby'," she said. "The only people that he'll hear the voice of will be the two of us for three more months."
You can access PANDA's mental health checklists for new and expecting parents and carers online for free. The national helpline is staffed Monday to Friday 9am to 7:30pm (AEST/AEDT) on 1300 726 306.