If elected on Saturday Labor has promised to fix Australia's abortion access issues by increasing the number of medical abortion drug (RU486) prescribers, expanding public provision of surgical terminations and working closely with states where abortion is still a crime to decriminalise it.

For the first time, under a Labor government, Commonwealth-state hospital funding agreements will expect termination services to be provided consistently in public hospitals, which the party says is "critical to end the patchwork of service provision in Australia".
Currently, only South Australia has routine public provision of surgical abortion but elsewhere in Australia the procedure usually takes place at a private provider, to which a woman has paid hundreds, sometimes thousands, of dollars at short notice. This doesn't account for the cost of travel, childcare and accommodation for women in regional, rural and remote locations where services are rare.
Here's what frontline service providers reckon about how this ambitious $9.3 million election promise would be delivered.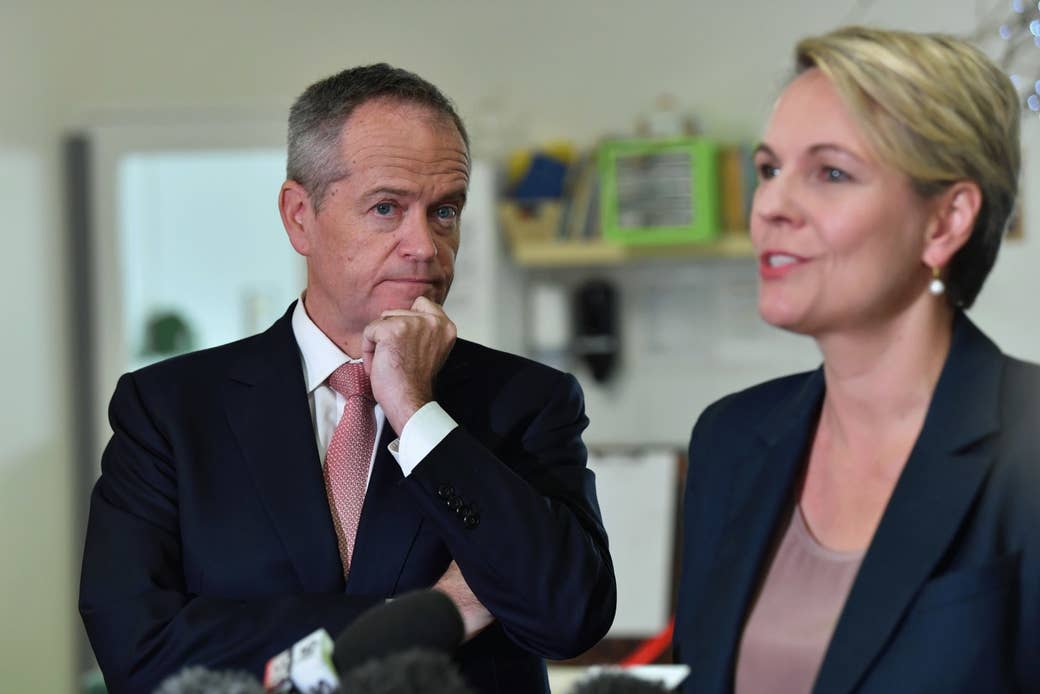 Family Planning Victoria chief executive Claire Vissenga said decriminalising abortion was just a first step in improving access to the procedure.

"It is an absolute furphy that because we've decriminalised abortion, that we suddenly have public access, it's like people think 'we've given you permission, what's your problem?'" Vissenga told BuzzFeed News.
"There are hospitals, although publicly funded, that do not provide a surgical list for termination but have a [dilatation and curettage] list which is more about obstetric and gynaecological complications."
Dilatation and curettage is an operation in which the womb lining is scraped away. It is used to treat an incomplete miscarriage, polyps or an unwanted pregnancy.
"People think it is just Catholic hospitals blocking access but … many public hospitals don't have a surgical abortion list," she said.
Vissenga says one of the challenges for doctors who want to prescribe RU486 is that there is no item number for providing a medical termination of pregnancy.

"The amount that a GP can charge for a medical termination is really limited to an extended consultation, which makes it a financially challenging service for them to deliver," Vissenga said.

"There is a comprehensive amount of screening that goes on when a woman comes in with an unplanned pregnancy."
Labor has promised to fund an online community of practice to support the provision of RU486 and to review the Medicare rebate associated with medical abortions.
All pregnancies, whether they are to be continued or terminated, require a visit to a radiologist for a dating scan. Vissenga says while in metropolitan Melbourne patients can go to a bulk billing ultrasound provider, in regional areas access isn't as easy.

"In regional areas you might have one provider in town who may well be a [conscientious] objector and we have heard stories of them saying 'well would you like a photo of the baby to take home to dad?' when the woman wants a termination," she said.
Finding pharmacists willing to dispense RU486 was a challenge even in the middle of Melbourne's CBD, in a state Vissenga says has "terrific legislation" (abortion was decriminalised in Victoria in 2008).
"We have a clinic in the middle of the CBD and our pharmacy changed hands and the new owner of the pharmacy was a conscientious objector and said they were no longer prepared to stock the medication, so my staff had to go and find a new pharmacy and we heard every excuse under the sun," she said. "We have 20 pharmacies around our clinic on Elizabeth Street and we couldn't find a single pharmacist willing to stock it for us nearby. So if in the CBD of Melbourne, where there is a pharmacy on every corner, we can't find a dispenser, imagine what happens in rural and regional areas."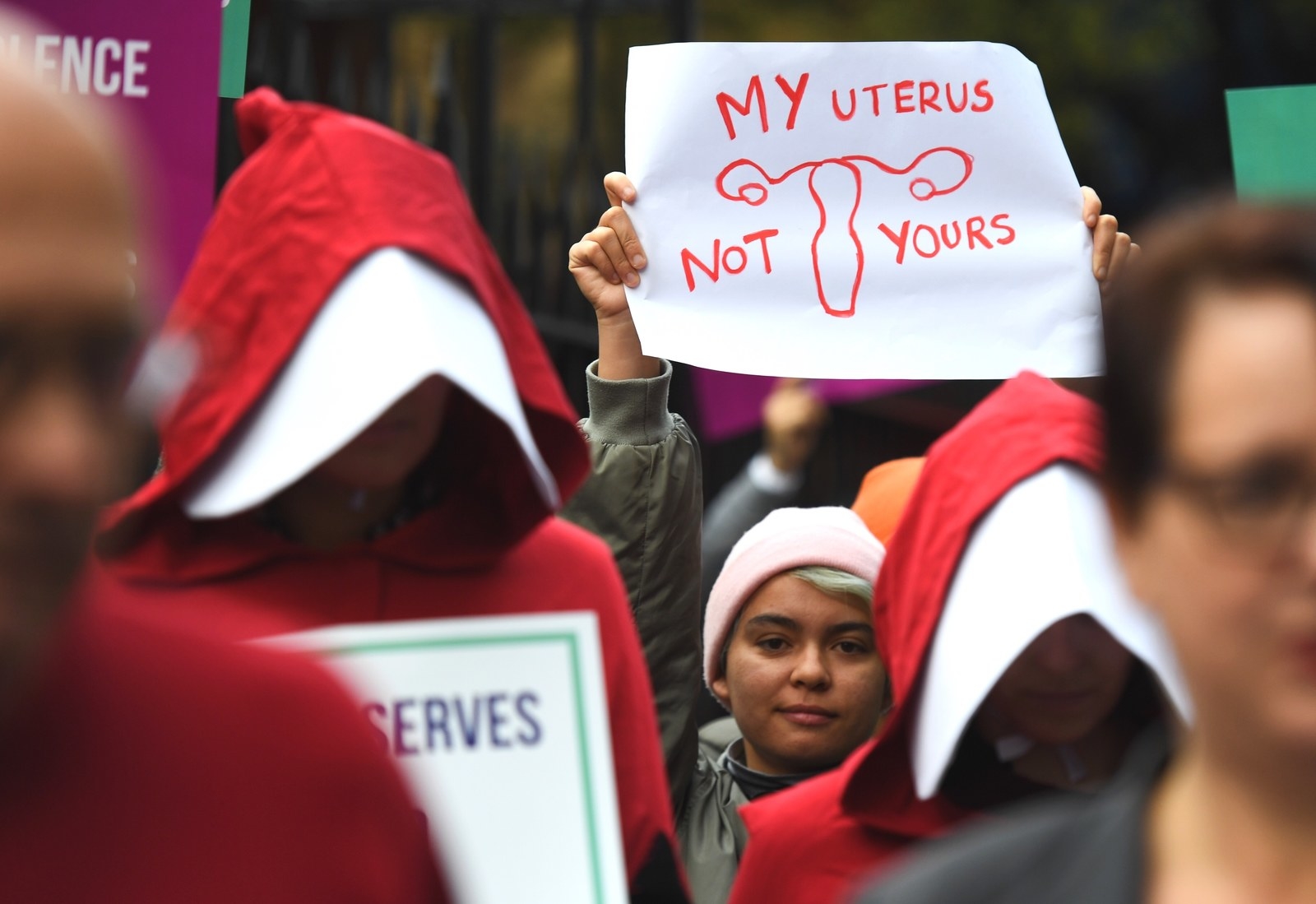 Dr Mark Farrugia is a GP in Castlemaine in regional Victoria and one of the 1,500 (of Australia's 35,000) GPs registered to prescribe RU486.

"If every GP clinic had at least one person who was willing to provide RU486 then women wouldn't have this massive issue of ringing around six times to find a place that is far away from where they live to get it," Farrugia told BuzzFeed News.
"By the time they get to a service provider they are sometimes past nine weeks and have to then get a surgical [abortion]."
Medical abortion drug RU486 is able to be taken up until nine weeks gestation around Australia, however different jurisdictions specify where this can take place — in South Australia, for example, it must happen at a prescribed hospital.
Labor added RU486 to the Pharmaceutical Benefits Scheme in 2013, so a prescription only costs $6.40 if you have a health care card. Yet in reality out-of-pocket costs to have a medical abortion can cost around $600 because of the multiple consultations, ultrasound and blood tests as well as a premium added by private providers.
"It would be amazing if [the government] could do a telehealth item number, even if it was just for medical termination of pregnancy, because we have people coming two or three or four hours just because we offer bulk billing," Farrugia said.
"These women think 'I don't have any money but I have a car and petrol' and we scan in the clinic so they don't have to travel and pay too much for an ultrasound. The amount of people who turn up after their seventh phone call and have to drive four hours because we are affordable..."
If the number of GPs offering medical terminations increased, Farrugia said it would be helpful if they were also upskilled to do ultrasound scans for first trimester pregnancies.
Health sociologist professor Louise Keogh is a lead author of research published earlier this year that found some Victorian health professionals who conscientiously object to abortion were breaking the law by not referring patients to another professional who does not object.
Published in BMC Medical Ethics, the University of Melbourne-led study found that in some cases, women had abortions much later than necessary or had the baby, despite seeking a termination.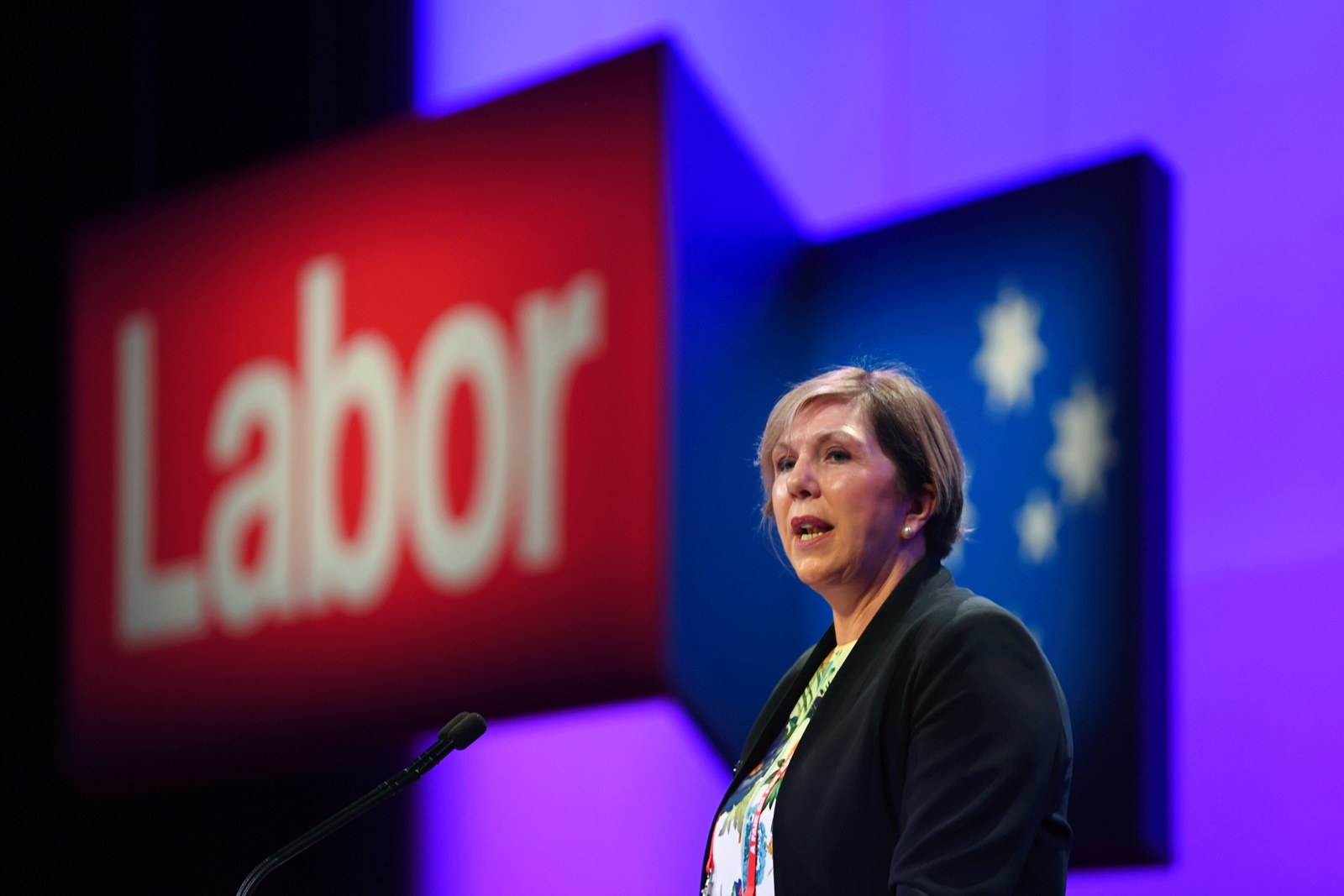 Shadow health minister Catherine King said in March that funding for Catholic hospitals would not be withheld if they refused to perform abortions on religious grounds. Keogh said it was a "major issue" that publicly funded hospitals would be exempt from this national strategy.
"Especially when [Catholic hospitals] offer prenatal genetic testing and then these women will be discharged from Catholic hospitals if they decide they want to terminate, which I think is unfair for women to be discharged from one hospital and sent to another," she said.
Keogh said there was a "not really realistic" fear that conscientious objectors won't be able to get jobs in hospitals under Labor's plan.
"It should be mandated by the government that public hospitals provide the service, because as soon as you bring doctors' discretion into it it's going to become really inequitable," she said.

"It becomes less about doctor's personal choice guiding what services are available and more about what the service is required to provide and they just need to have the right doctor mix, it doesn't mean they can't employ conscientious objectors."
Dr Kathy Lewis trained in South Africa, where she witnessed the devastating complications that arose from "backyard abortions" — the procedure was illegal there until 1997.
"People would present with bleeding and septic hemorrhaging and they would often end up in the intensive care unit, sometimes they'd have a hysterectomy and sometimes they just wouldn't survive," Lewis told BuzzFeed News. "The richer women of course flew to London for abortions."
Lewis has worked in women's health in Australia for 30 years and understands firsthand how tenuous abortion access can be in areas serviced by a single private abortion provider.
Lewis has provided surgical abortions for decades in Tasmania, Victoria and New South Wales. In the latter she was the only option for women in Albury at the Fertility Control Clinic, a popular protest site for anti-abortion picketers before the state passed safe-access zone legislation last year.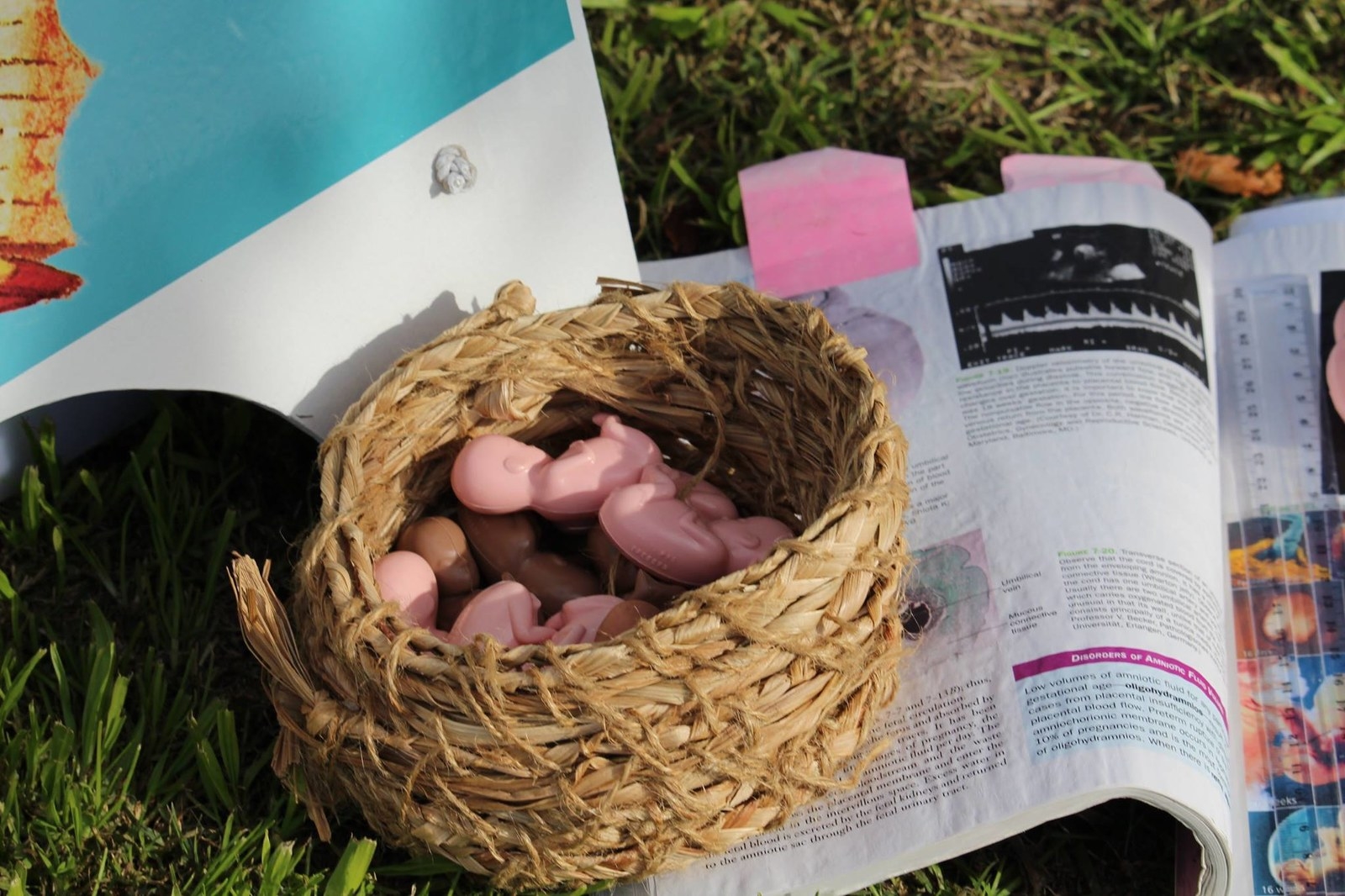 When Lewis sustained a serious injury from a car accident — "I partially amputated my left ankle" — she stopped providing terminations at the Albury clinic, which was subsequently forced to close its doors late last year.

"When there is an individual responsible for an entire practice it is very fragile and we ended up shutting it," she said. "Initially patients came to Melbourne with no travel assistance at a personal cost travelling three or four hours and sometimes staying overnight."
The patients are now being referred to Wodonga Hospital which has a surgical abortion list every second week.
Lewis welcomes Labor's reforms but sees widespread public provision as a mammoth undertaking and thinks there is an argument for subsidising private providers who, she says, already have the expertise.
"My job is to put myself out of business by prescribing effective contraception, but in the meantime I think what would work for the government is to subsidise private clinics by increasing the Medicare rebate for a surgical abortion," she said. "We have the infrastructure, the facilities and the expertise [whereas] who will be doing these procedures in hospitals? The lists are pretty full for laparoscopies and endoscopies so there would be huge pressure on the actual surgical list."
The Pregnancy Advisory Centre in South Australia, which is publicly funded but operates as a standalone operation, would be a good public provision model, Lewis says, "but that is expensive".
As for what would happen with religious hospitals, Lewis says hospitals that don't provide a full obstetrics and gynaecology service (including termination of pregnancy) shouldn't get the same amount of funding as those that do.
"Most Catholic hospitals won't provide contraception, won't train people to do an abortion, won't do tubal ligation and deducting some of their funding … is the only thing that would have enough teeth to make a difference."