New Zealand prime minister Jacinda Ardern announced she had given birth to a "healthy baby girl" on Thursday.
"Feeling very lucky to have a healthy baby girl that arrived at 4.45pm weighing 3.31kg (7.3lb)," Ardern wrote.

Then on Saturday, the 37-year-old leader posted an Instagram thanking her midwife Libby.
"Not only is she incredible at what she does, this morning she made me macaroni and cheese because she heard me mention a wee craving yesterday," Ardern wrote.
The social media updates offered glimpses of the newborn but on Sunday outside Auckland City Hospital Ardern and her partner Clarke Gayford held a press conference to reveal the baby to the world.
They said the baby would be named Neve Te Aroha Ardern Gayford, or Neve Gayford for short.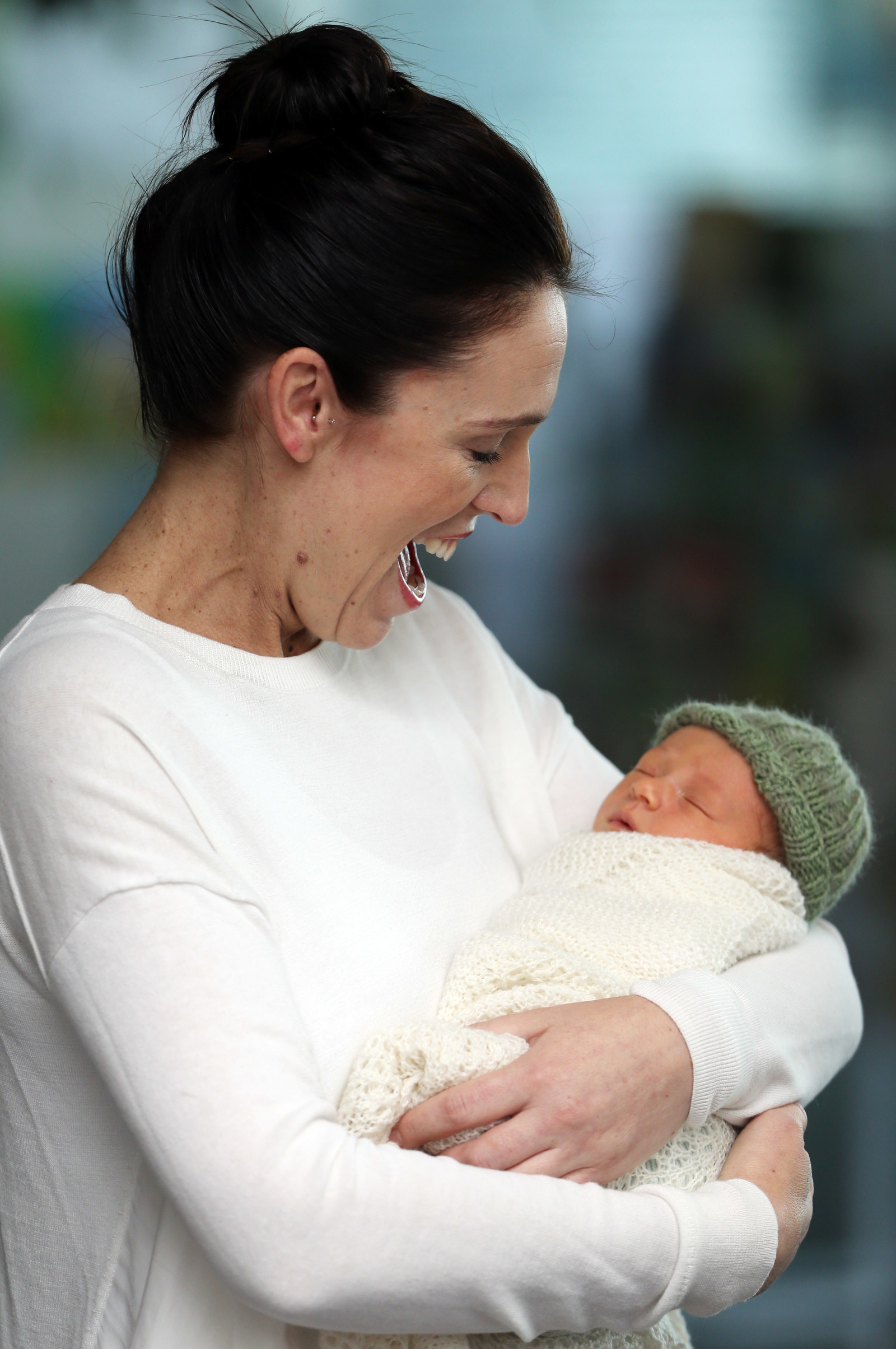 "When we met her we thought she looked like she suited the name," Ardern told reporters. "Also it means, in various forms, bright and radiant and snow, which seemed like a good combination for Matariki (Maori new year) and for solstice."
Te Aroha is also the name of a mountain near where the prime minister's family comes from.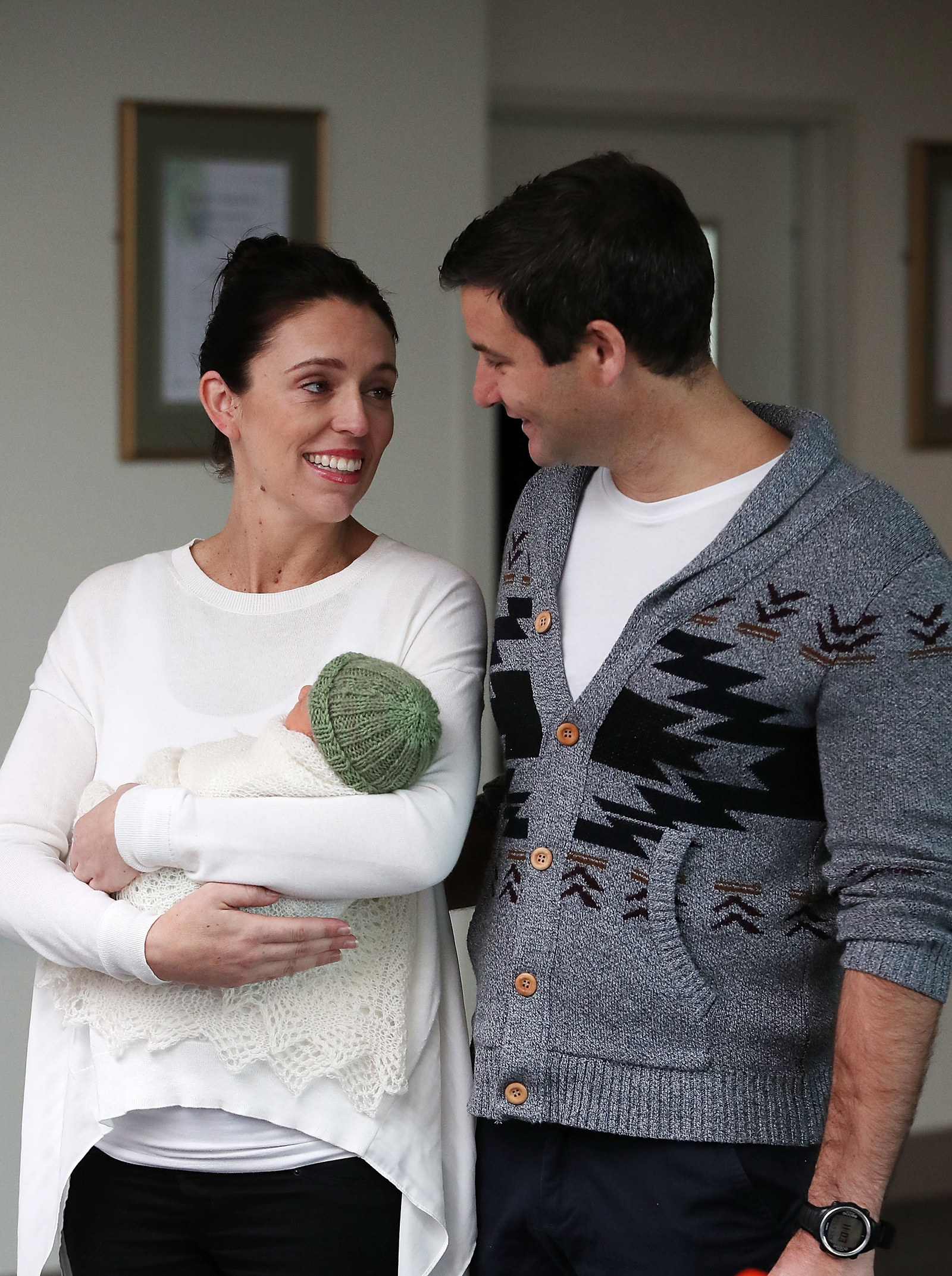 Gayford described the first moment they met Neve.
"It was all a bit of a blur for the both of us, but she had obviously been through so much and finally the moment arrived and she looked absolutely stunned and very happy," he said of Ardern.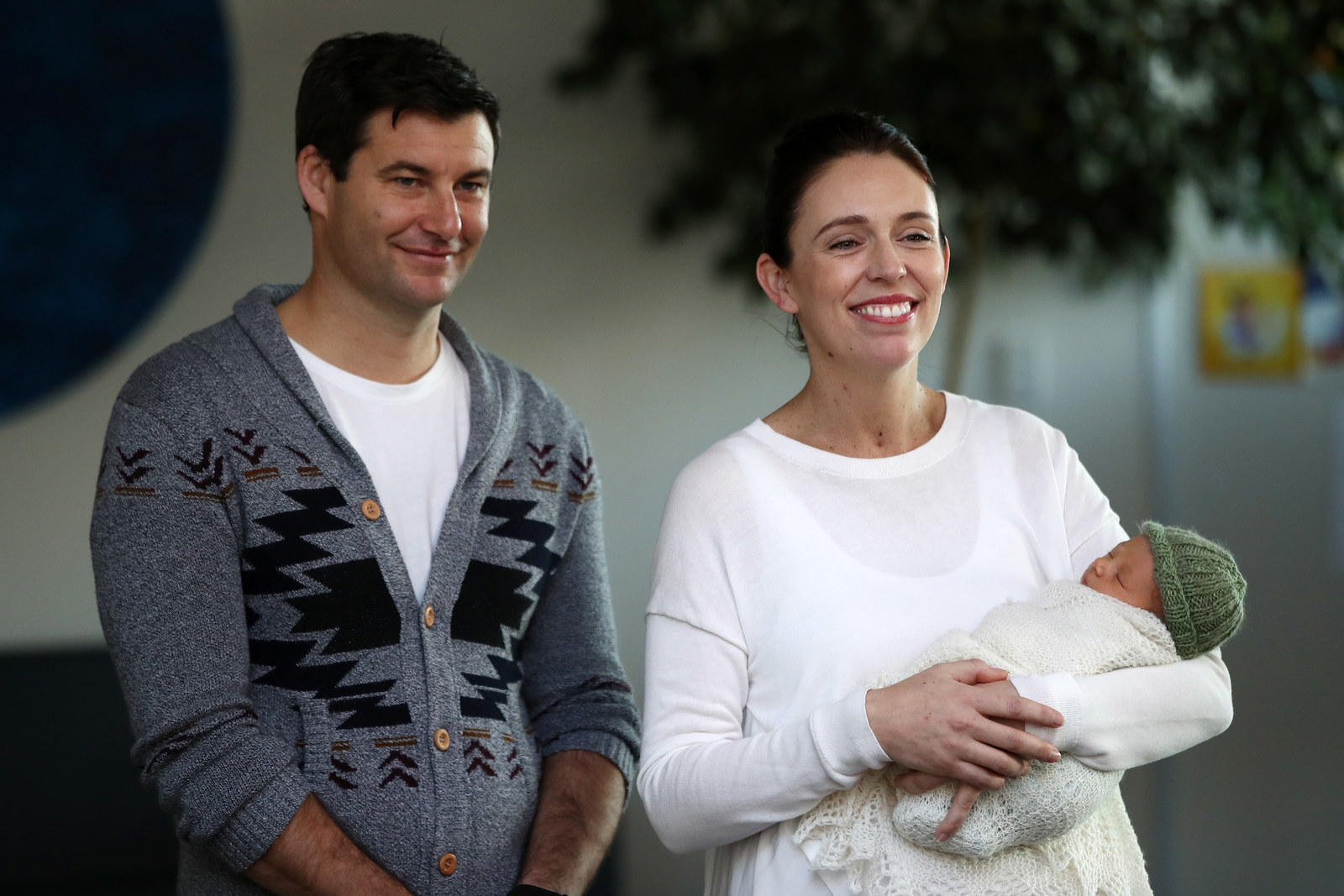 After the press conference, Ardern went back to her hospital room, where she started a live Facebook video and thanked the public for all their messages of love and support during the pregnancy and following the birth.
"[The messages were] a reminder of how wonderful and hospitable and kind New Zealanders really are," she said.
She also asked Gayford to show viewers his "dad cardigan" in the video.
The couple then returned home where Ardern will use her six weeks of maternity leave.

This is the first time in almost three decades a woman has given birth while running a country. Former prime minister of Pakistan Benazir Bhutto gave birth to daughter Bakhtawar in 1990 while she was in office.

Deputy prime minister Winston Peters is now acting prime minister.