This Doctor And Her Wife Are Trying To Pay Rent In A Pandemic With Just Six Hours Work Between Them
Australian prime minister Scott Morrison has told international students to "return to their home countries" but for many people on student visas it isn't that easy.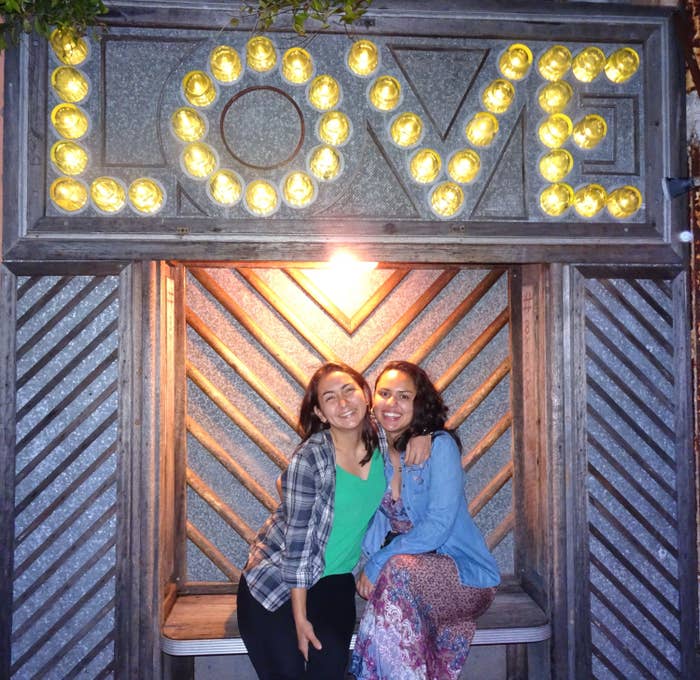 Dr Dora Lucia Vallejo Ardila and her wife need to pay for food and rent. But in the coronavirus outbreak, the couples' 40 hours of paid weekly work between them has dropped to just six.
They are both Colombian foreign nationals and living in Australia on Vallejo Ardila's student visa, to which her wife is tied. Because of that visa status, the pair cannot access any of the welfare measures introduced for Australian residents and citizens as the global pandemic plays out.
"I have lost a secure income and it has compromised my ability to pay for basic necessities like food and rent and to support my partner," Vallejo Ardila, 31, told BuzzFeed News. "My ability to study has been compromised and that is the reason why I'm here."

Vallejo Ardila, a qualified surgeon, was working 19 hours a week across four different casual contracts as a tutor at a Melbourne university as she completed her PhD on liver cancer research. This work has now been cut to six hours a week as some courses, especially those that require her to use anatomy in a lab, can't be run online. Her wife was working casually as a nanny and has lost work due to social distancing measures.

Vallejo Ardila said the situation for international students is dire.

"There are students lining up and asking for groceries," she said. "My conditions are not as bad as others but how long are our savings supposed to last? At first it was one month, then what if it is three months."
The couple live in a small flat in Kensington, Melbourne and have been in Australia for three years. Vallejo Ardila wants the government to understand international students are contributing to Australia but can't "step out and work right now" as there are limited jobs.
"I know it is not a matter of solving people's lives but we need to start a discussion that we do exist and we are here and in the same position as everybody else," she said. "It is a matter of empathy."
While the government has allowed those affected by the pandemic to access up to $10,000 of their superannuation, Vallejo Ardila says her superannuation balance is currently less than $1,500.
"That is about one month's rent," she said.
"We're not asking for equal treatment. We are asking to be recognised in proportion to what we are giving the system and we are working and my research has impacted my field."
Australian prime minister Scott Morrison had a very clear message on Friday for international students: "If they're not in a position to support themselves, then there is the alternative for them to return to their home countries."
But Vallejo Ardila says getting back to Colombia "wouldn't be easy" right now.
"Flights are restricted, borders are closed and in my case my ties are strong here as I have commitments with the PhD and I have to complete it," she said. "Australia is our home and I would love the opportunity to have a life with my partner here."
Her family members in Colombia are in full lockdown. "We are sending groceries [to them]," she said.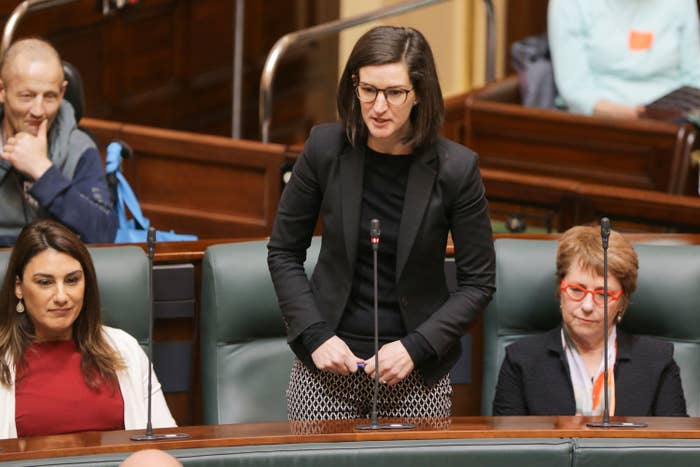 Vallejo Ardila's local member Ellen Sandell said the offices of Greens MPs, including her own, had been inundated with calls and emails from international students left out of support packages.

"International students like Dora contribute so much to our city and it's a disgrace that our government is abandoning them at this time of crisis," Sandell told BuzzFeed News. "If Scott Morrison won't help the thousands of temporary visa holders, then the Victorian government must step up and provide emergency financial help to people like Dora, so they don't go hungry."
Universities Australia has estimated the economic loss of international students due to COVID-19 restrictions, and predicted second semester declines, will see universities lose between AU$3 and $4.5 billion. It estimated more than 21,000 university jobs were at risk in the next six months.