Organising an abortion can be tricky in the Northern Territory where women are forced to travel long distances and jump through legal loopholes in order to terminate a pregnancy.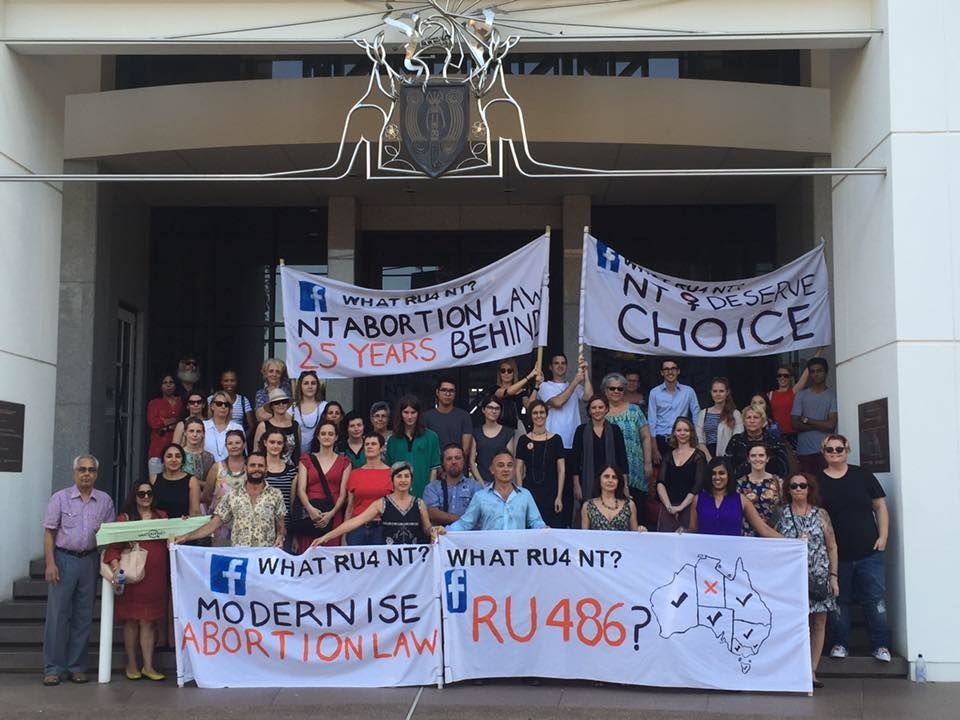 It is the only place in the country where medical abortion drug RU486 is still prohibited, a decade after its use was legalised in Australia.

Abortion is also still a criminal offence in the Northern Territory but is lawful up to 14 weeks gestation if two doctors agree the woman's physical and/or mental health is endangered by the pregnancy or if there is a serious foetal abnormality.
But NT health minister Natasha Fyles is trying to push through changes to the law that would give women in the top end more choice about their fertility and reproductive health.

It would mean women no longer have to travel to get an abortion in a hospital in Darwin or Alice Springs, which are 1500km apart. They would instead be allowed to access a termination at a day surgery or clinic.
For an abortion under 14 weeks gestation, women would be able to get a medical abortion outside of a hospital from someone other than an obstetrician or gynaecologist.
If a woman ended up seeing a doctor who conscientiously objects to abortion, the doctor would have to refer her to someone who didn't.
Finally, she would be protected from harassment by 150-metre safe access zones around clinics and hospitals that provide abortion.
But not everyone thinks Fyles' bill, which will be introduced to parliament next month, goes far enough.
The Human Rights Law Centre has called on the NT government to also overturn restrictions for pregnancies after 23 weeks, which make up around 1% of all abortions nationally.
The current territory law only allows for a termination after 23 weeks if it is needed to save a woman's life.
Between 14 and 23 weeks it is only lawful if the woman's mental or physical health is at risk.
"Under the current law, a woman who is 23 weeks pregnant and whose foetus has a fatal abnormality would be forced to carry the pregnancy to term," legal advocacy director at the Human Rights Law Centre Adrianne Walters said.
Fyles said the issue of terminations after 23 weeks had been "raised" during the consultation period for the bill.
"I have received advice from the Department of Health that it would be appropriate to look at this at a 12-month review of the legislation, once enacted in the Northern Territory," she said.
NT Family Planning chief executive Robyn Wardle said gestational limits on abortion were damaging.
"If a woman can't afford to fly down south or doesn't have a credit card to do so then what is she supposed to do?" Wardle told BuzzFeed News.
"There shouldn't be limits because we should be able to look after our own."
But Wardle said the bill would give women in the territory "more choice".
"I know women who had to save to fly interstate [for a termination] because no one up here in the top end would do it after 12 weeks - so this is going to help them and of course especially women in rural and remote communities."
Looks like there are no comments yet.
Be the first to comment!