Federal senator Pauline Hanson has said she would be happy if her state candidates claimed a single seat at the polls in Queensland on Saturday.
"I think even just to win one seat is going to be a big win for us," Hanson told reporters in Brisbane this week. "I personally think we'll win more than that."
A Galaxy poll conducted earlier this month found the party's vote had risen from 15% to 18% in the past three months, while support for the Liberal National Party (LNP) has fallen to 32%. The Labor vote was static at 35%.
Polling suggests whichever party forms government on November 25, it will be a minority government, so if any or many of Pauline Hanson's One Nation candidates are successful, they could wield real power in parliament.

We took a look at some of the state's most colourful candidates.
The Queensland leader of One Nation and the member for Buderim, Steve Dickson, left the LNP in January to run for One Nation.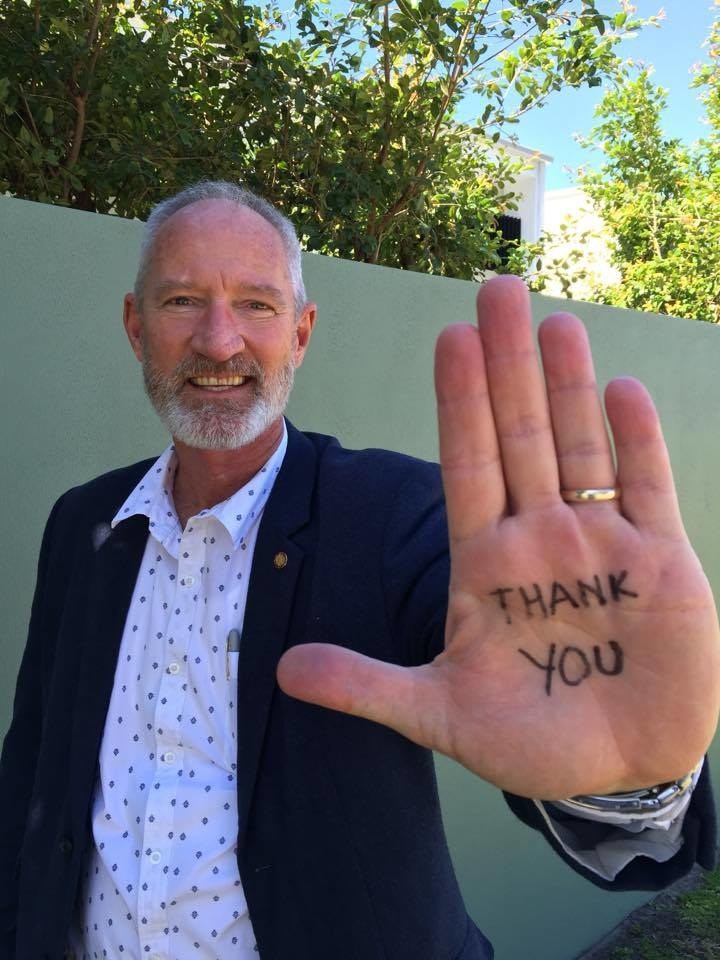 Dickson said the defection was due to his passion for an amnesty for parents who provide medicinal cannabis to their children, but his new party blocked a motion that would have allowed easier access to medicinal cannabis for the terminally ill.

Earlier this month, Dickson was forced to apologise after he claimed during his campaign that the Safe Schools program taught young girls "how to strap on dildos" and "how to masturbate".
It isn't the first time Dickson has attracted criticism for outlandish comments. In 2006, when he was a Maroochy Shire councillor, he claimed recycled water could potentially contain HIV AIDS.
He was also mocked after this election's only televised debate when he said on renewable energy: "I love wind, but the wind doesn't blow when the wind's not blowing."
The One Nation candidate for Sandgate posted comments on Facebook in 2010 which demeaned women and Indigenous Australians.
Comments included: "how come chicks who arnt ya (sic) missus still so f@#king moody' and 'did come 2nd runner up as miss abbo (sic) australia in the beauty pagent in 2007."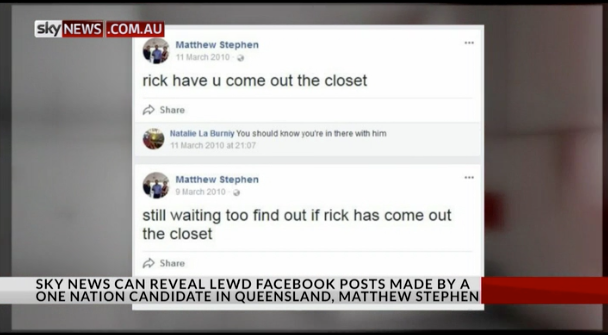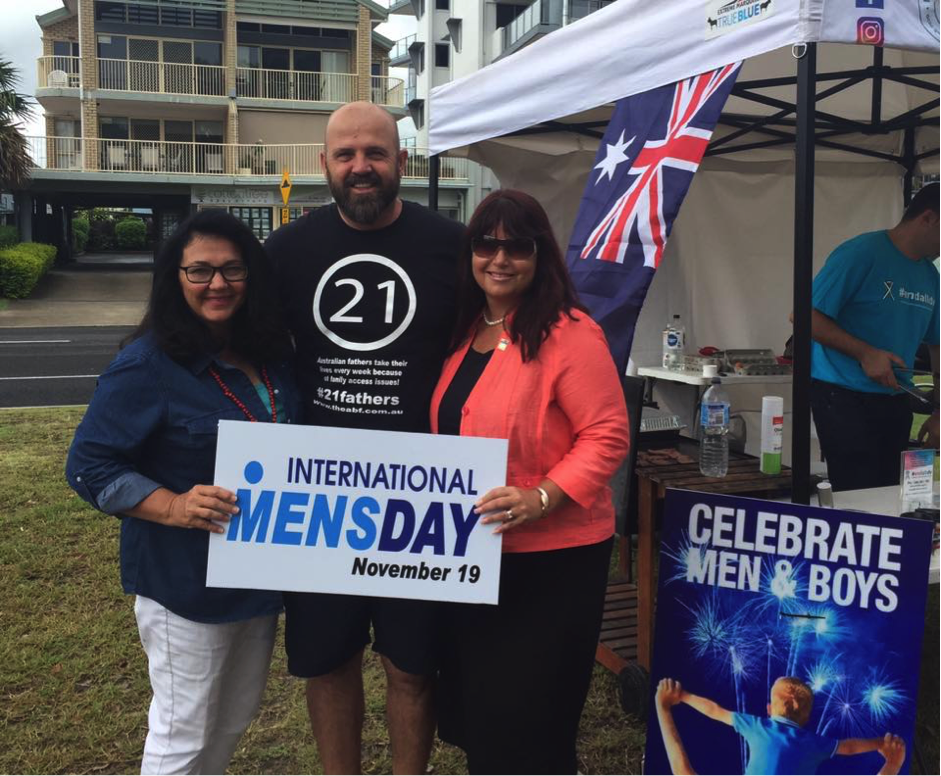 Bell-Henselin, who is also One Nation's domestic violence spokesperson, said the policy would require a woman to show "evidence" of the father's abuse including medical files or criminal past.
The policy was slammed by opposition family violence spokeswoman Ros Bates who accused the party of being "brainwashed by a few jilted men caught up in custody battles".

Bell-Henselin has claimed that 21 Australian fathers kill themselves every week "because of the family breakdown", but a subsequent fact check found national statistics do not provide detail to show whether men who have died by suicide were fathers.

In January, Bell-Henselin wrote on her personal Facebook: "LGBTI is out to destroy families as we know [them] and have lived for generations producing babies/growing a family produced by a mother & father — creation!!!
"But now when we stand up on the side of the law to protect our family and children we gave birth to — we are told to shut up that we [are] bigots & homophobic — labelled, cursed [and] sworn at!!!"
Hanson defended her candidate and said the comments "were not homophobic".
One Nation candidate Chelle Dobson has campaigned as a "hard worker a proud mother and grandmother" in the seat of Gympie.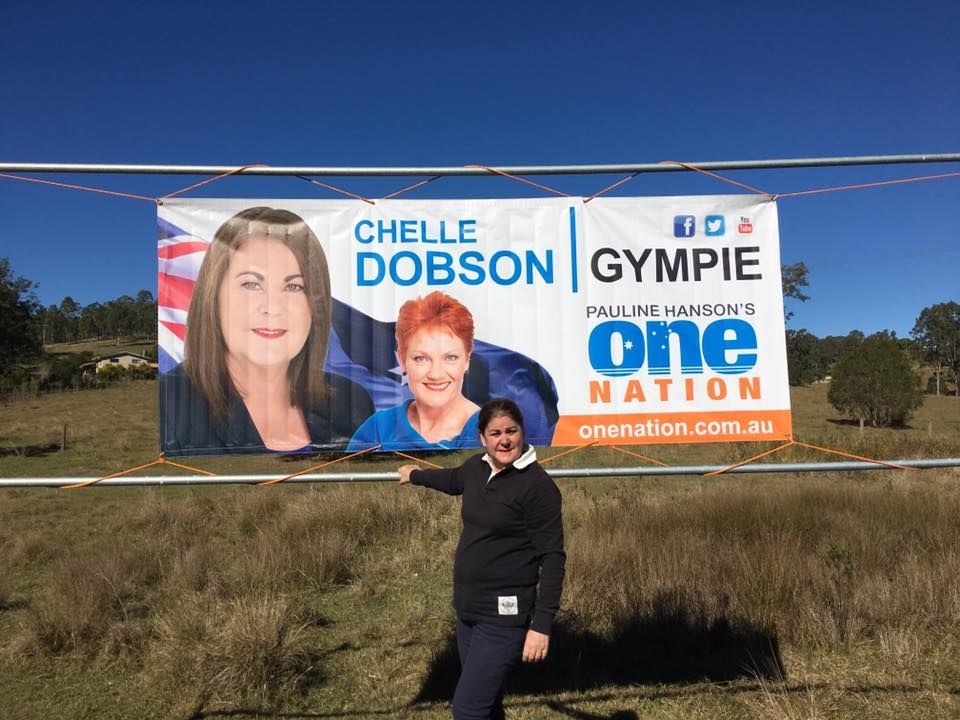 "If I am elected as the member for Gympie I will ensure that the Cooloola Range is finally delivered to the shooters," Dobson wrote on her candidate page, in a promise to replace the region's rifle range that was bisected by a state railway line 25 years ago.
Dobson received $1,327.45 in donations from the Queensland Shooters Union, an affiliate of the United States right wing National Rifle Association, but defended ties to the controversial American firearm lobby
The Electoral Commission of Queensland's donations disclosure website shows the union also gave $1,400 to Brian Higgins, One Nation's Gregory candidate, and $1,476.95 to former party director and candidate Jim Savage's campaign in Lockyer.


Last year Dobson ran in the federal election with the Australian Liberty Alliance on an anti-refugee and anti-Islam platform.

"I don't disagree with humanitarianism, but when refugees are Islam, there is a problem," Dobson told the Gympie Times.
One Nation wants to stop the spread of Islam and ban the building of mosques, but the party's candidate for Stretton, Shane Holley, spoke about the "need for community harmony" earlier this month at a mosque in Logan.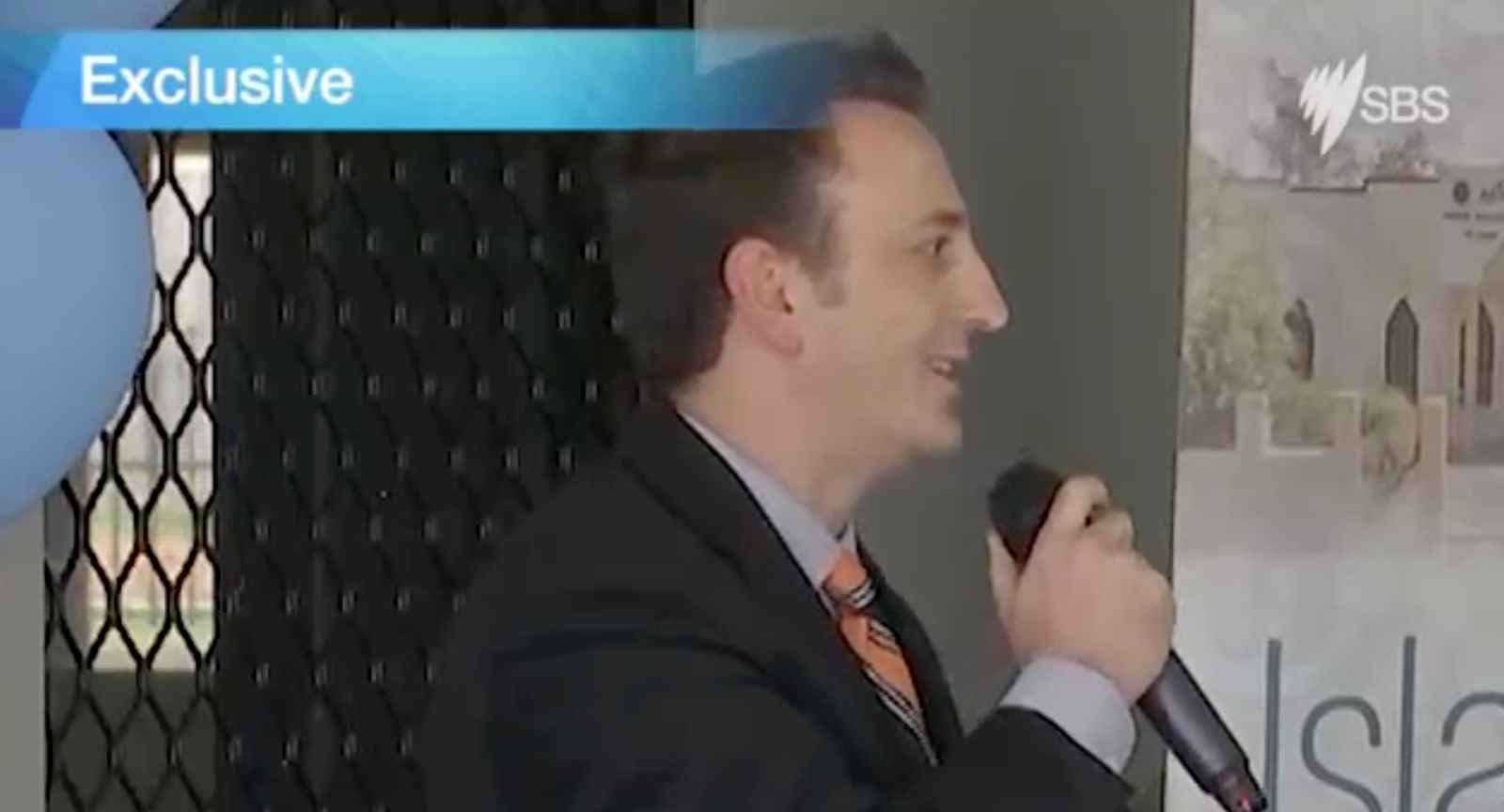 His party leader might fear Australia is being "swamped" by Muslims and want a "royal commission" into Islam, but the taxi driver praised his "brothers" at the mosque, SBS reported, on national mosque open day.
Holley did not post anything about this part of his campaigning efforts on his candidate Facebook page.
One Nation candidate for Thuringowa, Mark Thornton, was grilled at a press conference about posts made on the Facebook page of a sex shop he owns.
A journalist asked Thornton about a post which said: "Good sex should be in the gray [sic] area between 'tickle fight' and domestic violence."
Thornton confirmed he was the owner of Cupid's Cabin and said: "That probably comes back to your 50 Shades of Grey–type."
Hanson, who was also at the conference, told reporters: "I need to actually have a look at this and then I will actually be talking to Mark about it."
She later declared her support for the candidate.

One Nation candidate for the seat of Murrumba, Scott Dare, laughed and agreed when someone on his Facebook page suggested there's a "spray" to "rid" Australian of Muslims.
According to his page on the One Nation candidate page, Dare is a "very passionate Queenslander" with a professional background ranging in "advertising, sales & marketing".
Former LNP politician Neil Symes was the youngest member of the Queensland parliament during his term from 2012 to 2015 and is now running as a candidate for One Nation.
In 2013 Symes threatened to use the LNP's parliamentary numbers to prosecute organisers of a protest for allegedly allowing him to be heckled.
After Symes was shouted down while trying to speak at a rally to save the Moreton Bay Nursing Care Unite, he took to Facebook to complain that his duties as an MP had been impeded by protesters.
The protesters could be considered in contempt of parliament, Symes wrote on a local newspaper's Facebook page.